I wanted to play with one of my new flakies for my last manicure! I picked Glass Slipper since it is a clear polish and I didn't want to alter the color of Nyx Dusty Pink - one of my untrieds. Actually... this entire manicure was made of untrieds!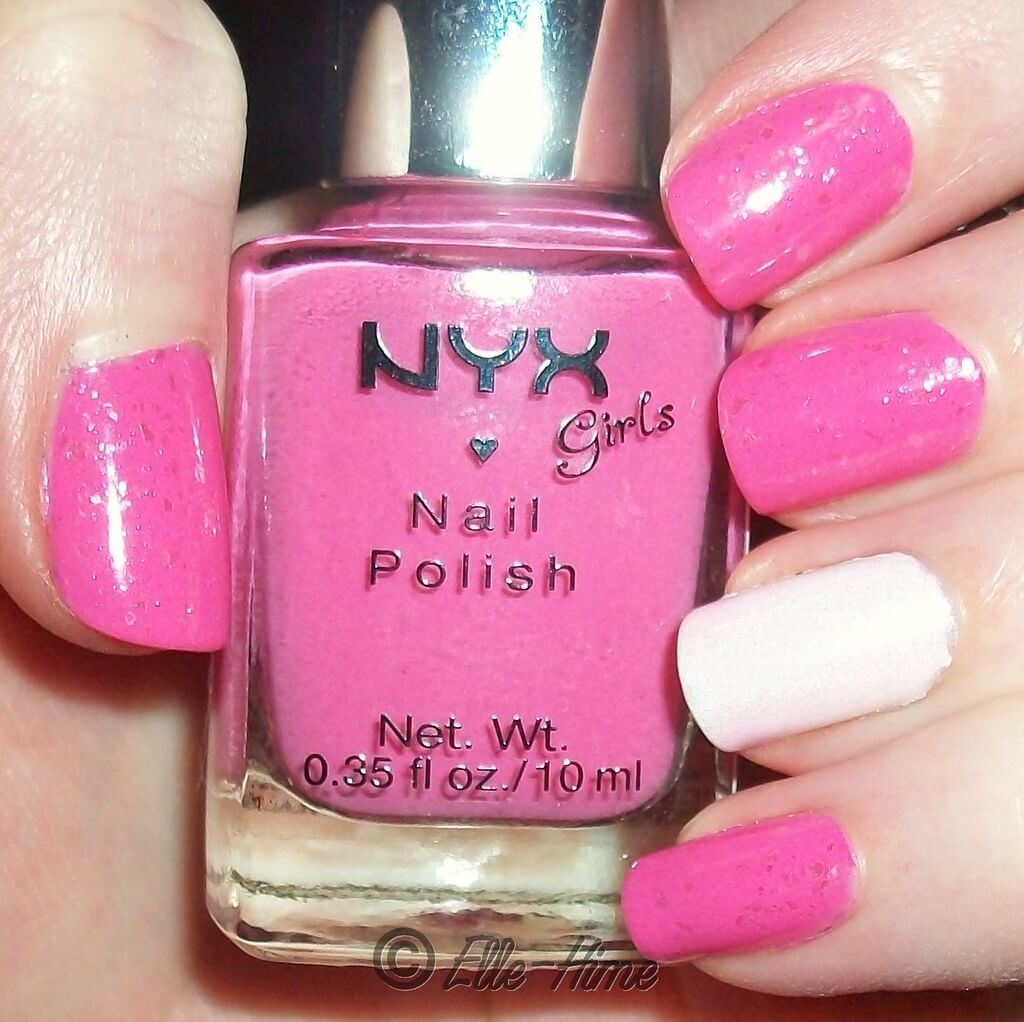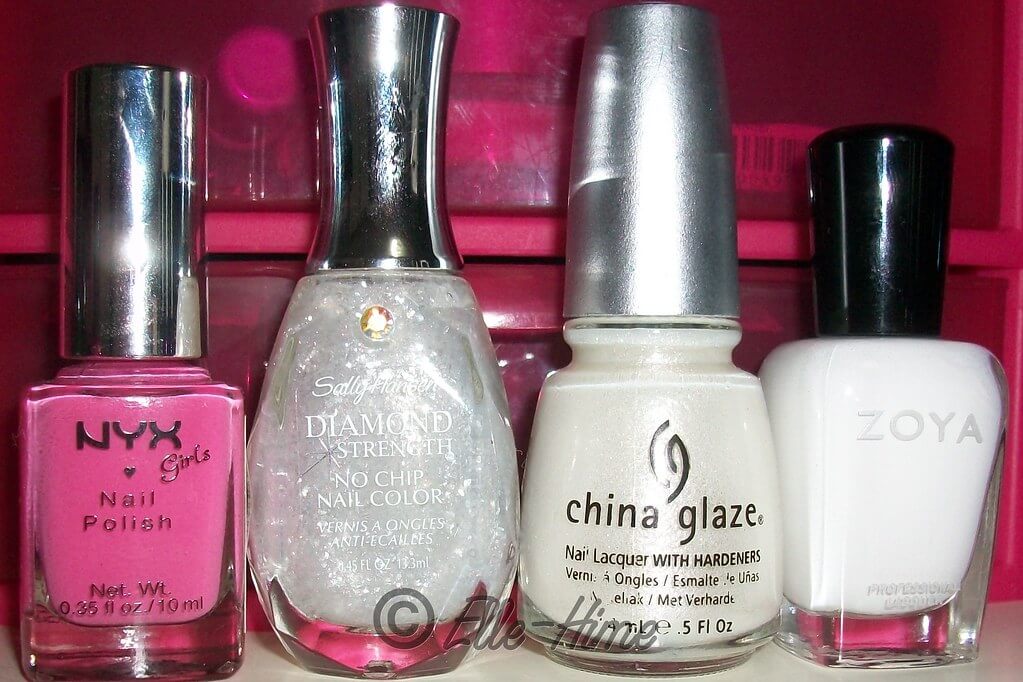 I used Nyx Girls in Dusty Pink (2 coats), Sally Hansen Glass Slipper (1-2 coats), China Glaze Frosty (2 thin coats), and Zoya Purity (1 coat). I had intended on decorating each nail with some sort of design but never got around to it...
I don't think Dusty Pink is a very apt name for the
Nyx
polish, it was more of a bright rose color. It dries a little brighter than it looks in the bottle. My camera didn't exactly capture it, but it is a wearable pink cream that doesn't lean blue, purple, or peach. It is a true pink and I think it would work on pretty much any skin tone.
Zoya
Purity had awesome coverage with one careful coat - I found my go-to white creme! =D And I finally wore
China Glaze
Frosty, which has been sitting in my stash; I keep picking it up, admiring it, and putting it back. I must say I love it! It has super-fine shimmer particles that faintly reflect pink, green, and silvery-white.
My new
Sally Hansen
Glass Slipper was pretty nice. It has small clear flakies and clear microshimmer particles. (Who knows, maybe that is the "diamond powder" that is listed in the polish ingredients... ha!) These spread pretty well but depending on coverage it may take two coats for you to have enough flakies. My thumb had two coats in these pics and I thought it was awesomely glittered up, though I believe the rest of the nails on this hand only had 1 coat. Once I remembered not to wipe the polish brush off too much I did fine. Also, Glass Slipper dries to a shiny finish. I didn't use any topcoat but they were nicely glossy and they held up well.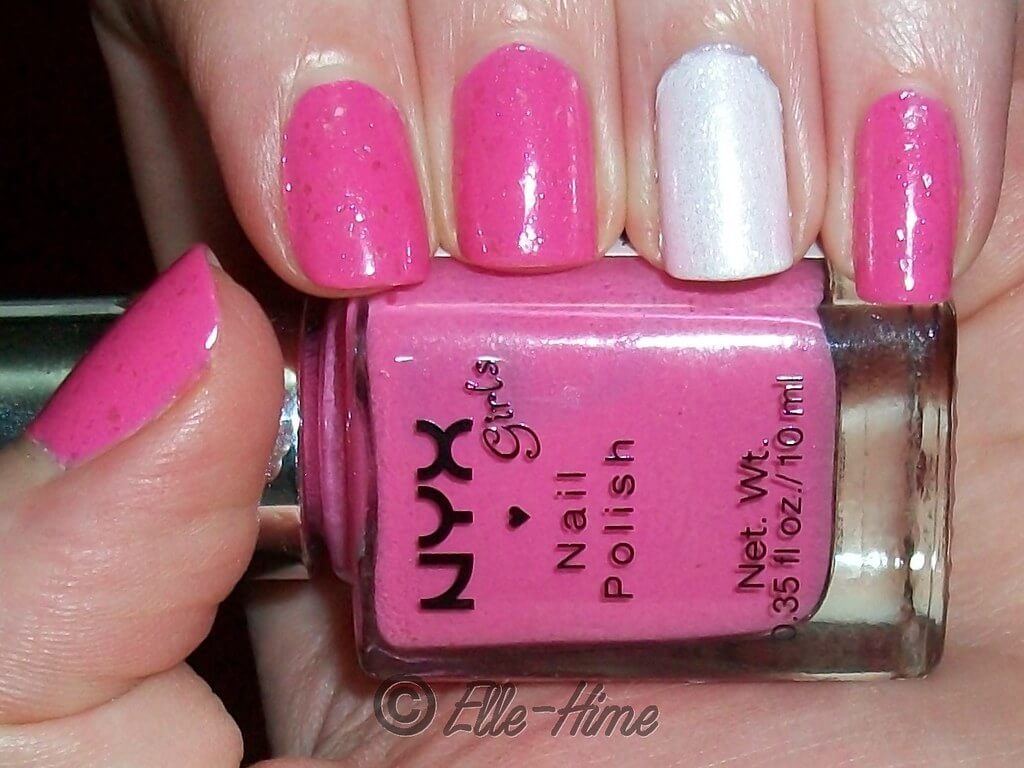 In all I these 4 polishes are keepers for me! I reached for the colors based on what I haven't used yet... I think I need to be doing that more often as I have so many untrieds in my collection!