Earlier this week I tried Sally Hansen Diamond Strength "No Chip Nail Color" nail polish in Glass Slipper. This is her pink-hued sister, Princess Cut. The polishes contain the same clear/white flakies and microshimmer particles, I do believe the only real difference is the color the flakes are floating in. If you are interested in this polish be sure to read on!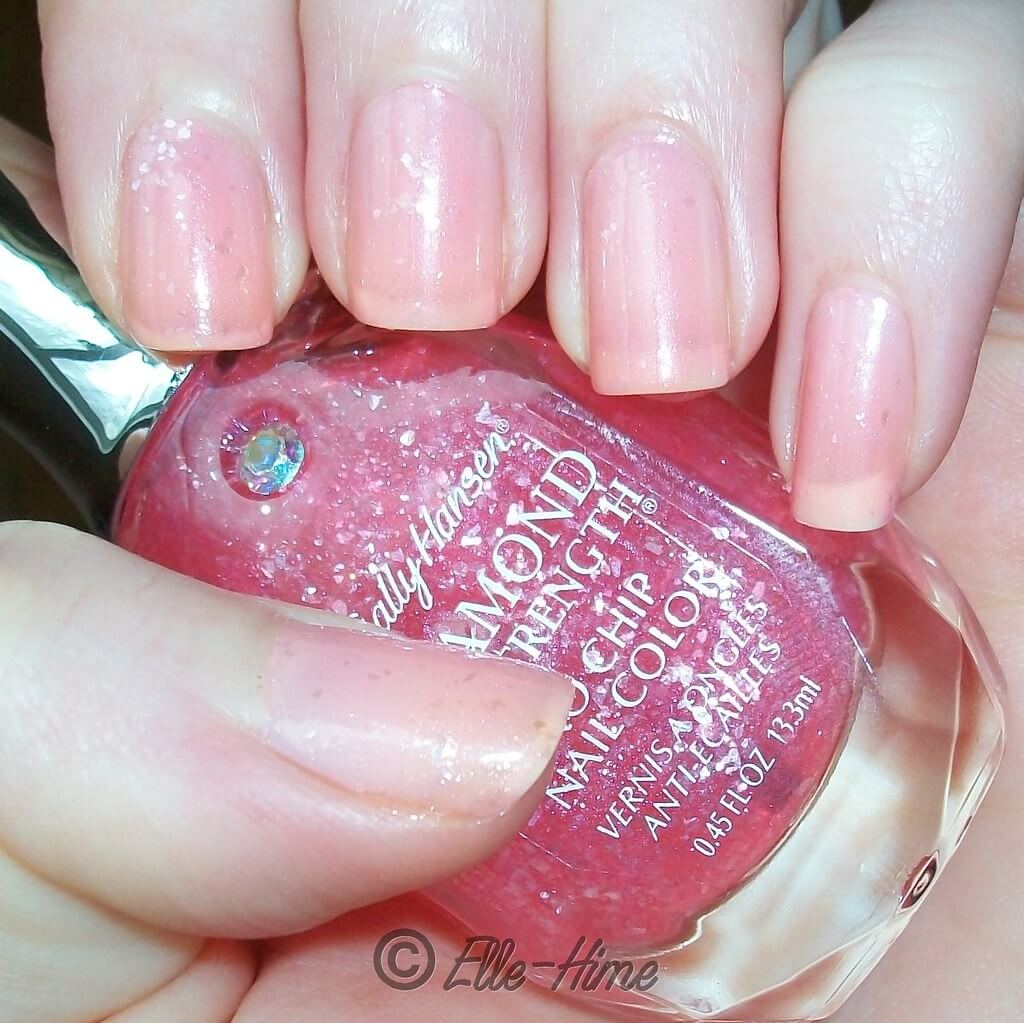 My base was Zoya nail polish in June, but I accidentally stained the polish with pink dye. Just lightly but keep in mind that this may be a little pinker than it would be otherwise. ;) I used one coat of Sally Hansen Princess Cut on each nail. Princess Cut did add slightly more pink to my nails, but nothing overpowering. In fact, I think this may be perfect for topping a french manicure. Take a look at the pics!
I had to take a few without flash to show how the flakies in this pop over my nude nails. It was more striking in person than in the photos. These shine silvery-white, and I think they are gorgeously feminine! They actually have quite a bit of sparkle to them.
Also take a look at all that shine! I didn't use top coat in these pics.
Sally Hansen
Glass Slipper also dried shiny, I'm so glad to see that this does too. The polish also dries quickly - though it helps that I was putting it over dried polish. Here are a couple pictures of my thumb to show how the flakies appear as you move your hands.
And one last picture with flash...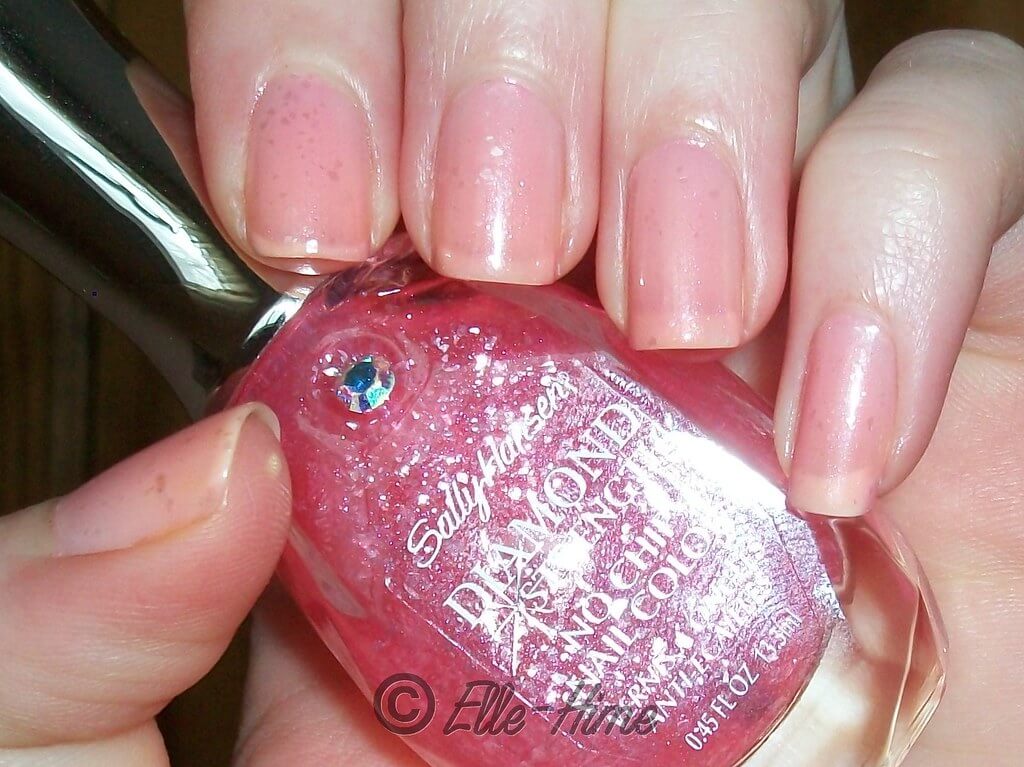 In all I really like this polish and don't regret grabbing both Glass Slipper and Princess Cut together. Do you really need both? Probably not. I would suggest Glass Slipper if you want to layer over a variety of colors, and Princess Cut if you're looking for a new French manicure color. Or, just buy whatever looks prettier in the bottle to you! Or buy both if you can't decide!
A word about the packaging: I love the new faceted bottles, and they kept the little rhinestone, which is a cute touch. The brushes are fairly wide but not annoyingly so; I think they will be friendly to all sized nails. These polishes don't have any shaker balls for mixing, but the polish flows nicely in the bottle and has no issues settling so at this point I am not concerned.
I'd say the formula on these are spot-on because they flow nicely onto the nail, the flakies cooperate (don't stick up or hang off the end of your nail, or get dragged to the end of your nail), dry fast, have a high shine, don't have any texture on the nail and the wear has been impressive in my experience.
With all the brands coming out with flakies right now it's nice to see clear flakes - so far I haven't seen them pop up in any other new collections. Might want to snag a bottle for yourself! These polishes are nice for winter as a snowy glitter, but equally suitable for spring parties and french manicures. These are a hit with me! What do you think?