I wanted to do some sort of "exciting" nails last weekend, but still keep it easy so I would be able to handle the manicure. I came up with a glitter manicure that contained literally the most glitter I've ever put on my nails - I was wearing 6 different glitter polishes!! It looked fantabulous, too. I was really happy to have winter sunlight streaming through a window, so I went there for my pictures.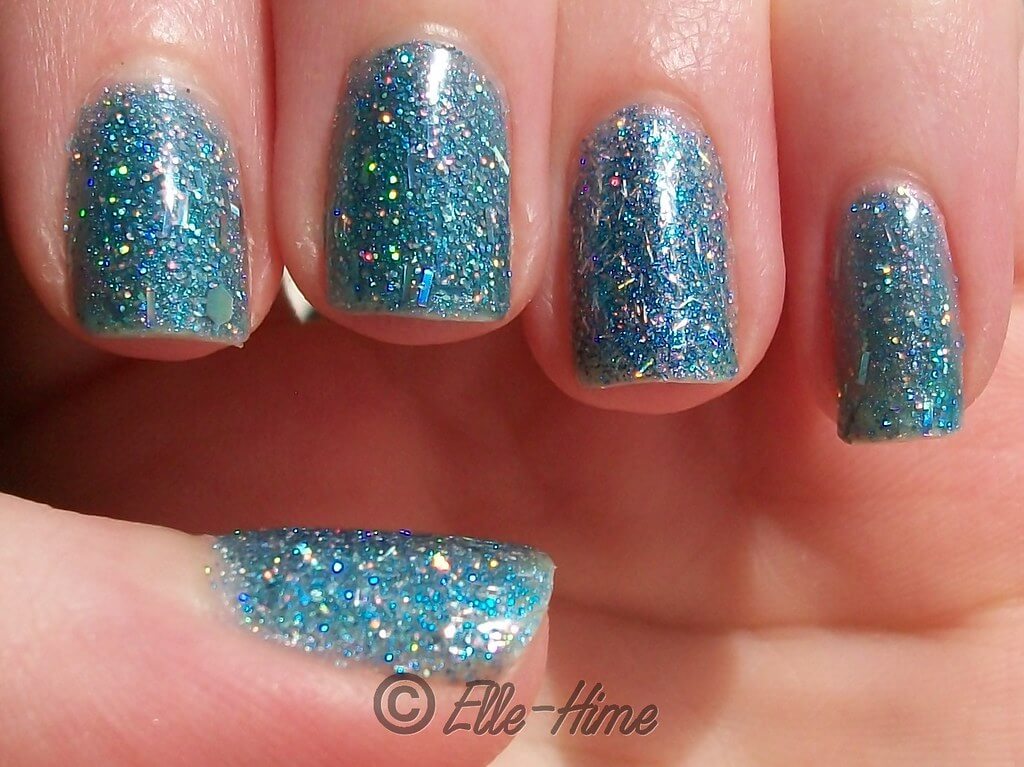 I just love this shade of blue on me, what do you think? I need to wear more of this, haha. Anyway, I wanted this type of blue on my nails and lots of silver holographic glitter. I basically grabbed every polish that fit the description.
The polishes were layered in this order:
Milani Cyberspace - a pale blue holo, 1 coat on each nail
Nyx Hieroglyphics - large holo bar glitter in a clear base, 1 coat each nail
Essie Carnival - small holo glitter in clear base, 1 coat each nail (probably didn't need to bother with this one!)
Nyx Girls Under The Moon - lovely small and large hex holo glitter in blue base, 1 coat each nail
My ring finger and thumb were finished off differently, they had:
BonBons "Blue" - tiny blue glitter and tiny holo string glitter, clear base.
China Glaze Fairy Dust - micro holo glitter in clear base
I realized that the old
BonBons
polish was making my nails a darker blue than I wanted thanks to the blue-colored glitter. The difference was slight, but I finished the rest of my nails like this:
Nyx Heiroglyphics - again, 1 coat
Nyx Girls Under The Moon - one more coat
And everybody got a nice thick top coat! My nails were super glossy and didn't have any texture... and they were so sparkly! Check out the sparkle reflections in this windowsill: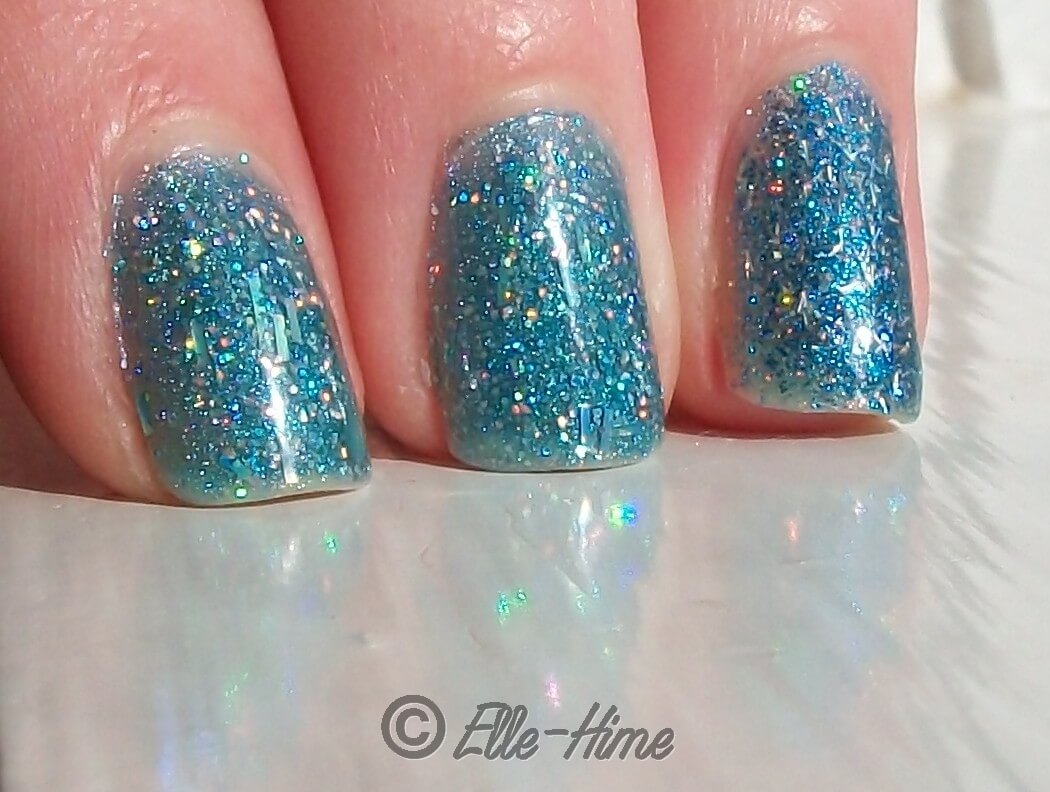 I'd say that
Nyx Girls
Under The Moon was the main star of this manicure - it helped me find the exact shade of blue I was going for. It mainly leaves smaller glitter on the nails, the large hex pieces like to stay in the bottle, but it's very pretty anyway. One of my favorite polishes from
Nyx
, along with Hieroglyphics, which starts seems to get better with glitter placement the more you use it.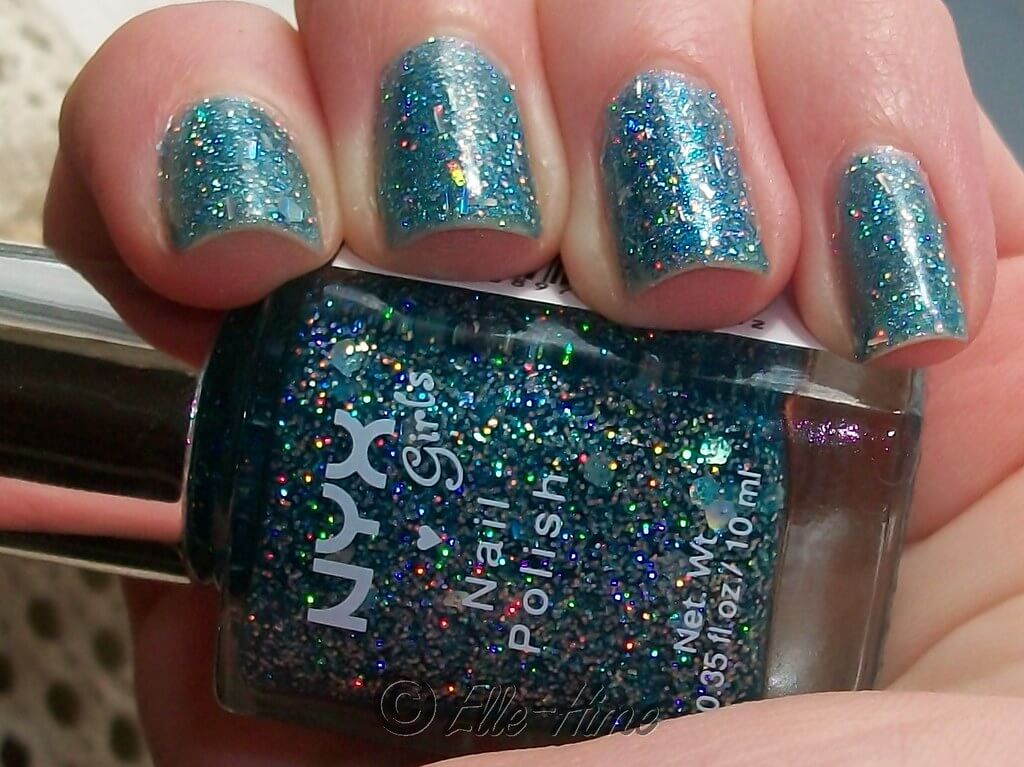 Removal wasn't too bad, either. I didn't have to break out the pure acetone, just used my
Zoya
Remove+. I did a lot of soaking and gentle scrubbing and eventually it all came off of my nails. I think the first coat being
Milani
Cyberspace helped because it removes easily. Also, I didn't use my
Orly
Bonder base coat - I was afraid to! Haha, I just used my
Qtica
. I didn't have any tip wear or chips on this, but eventually the polish started to catch things down by my cuticles just because it was on so thick.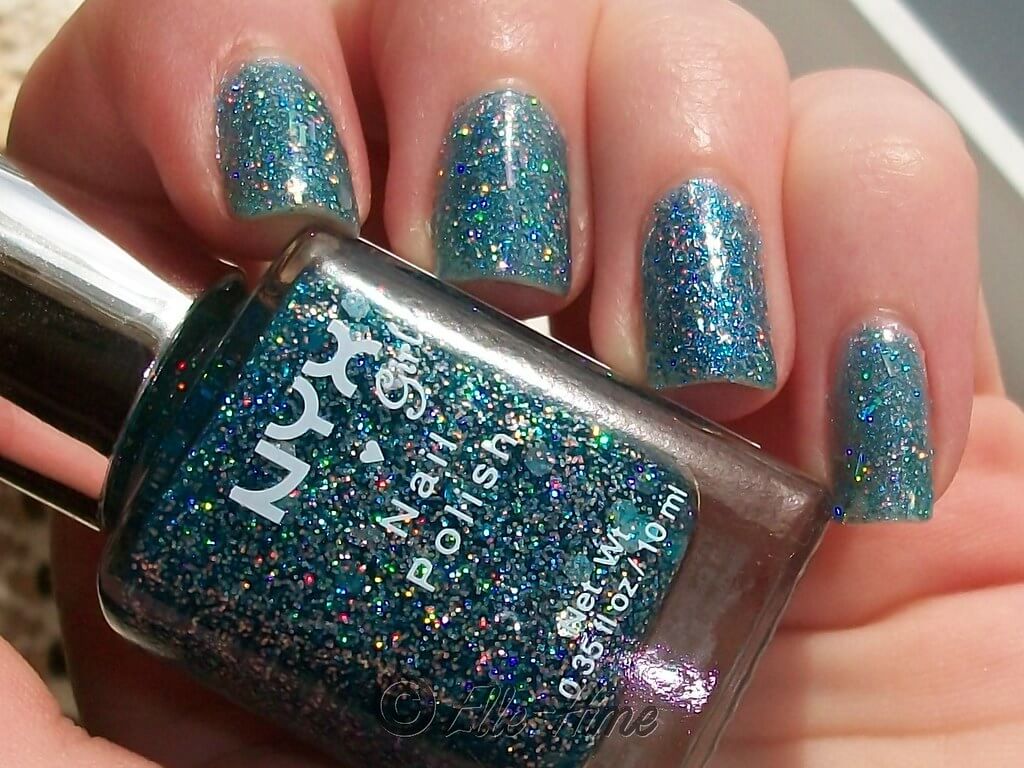 This was a fun manicure and I'm proud of my results for my first super-glitter sandwich. I definitely want to try it again... but in pink! Thanks for looking!