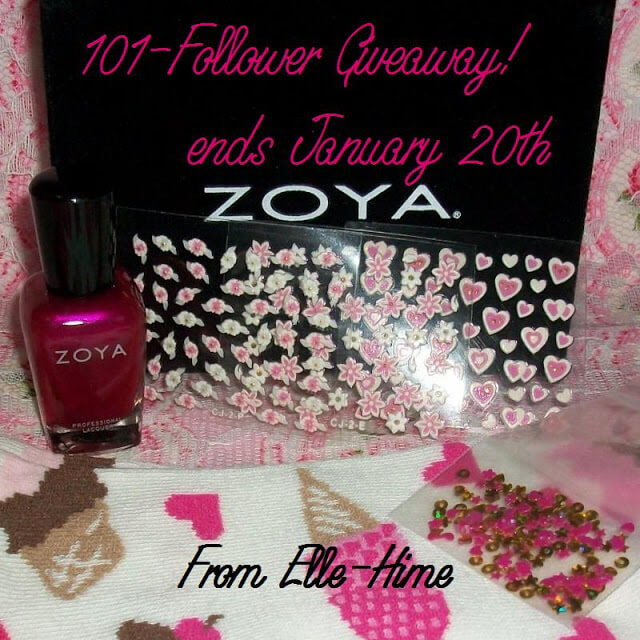 Hello everyone! I'm pleased to announce the winner of my
101-Follower Giveaway.
Congratulations to
Cindy
! She is a brand new blogger - just started in 2012! It looks like her blog is promising to be a good one, so I encourage you to head over and check out
Square Polish
by Cindy. Her winning entry was for leaving a blog post comment. I had asked entrants to leave any comment they had about my blog in general. This was hers:
"I enjoy your haul posts - I guess sometimes I like to feel jealousy :P haha"
Rather amusing and I think I'll put up a few more haul posts just for that! Then I'm on shopping hiatus - too poor for more shopping at the moment. ;D So I'll be sharing more swatches and reviews instead.
From other comments I gathered that people like the layout of my blog. That means a lot to me because I don't have much time or skill to put into a fancy blog layout, but I'm trying! My main thing is that it stays easy to navigate. Suggestions are always welcome. My newest addition was updating my Twitter widget - I switched to what Twitter offers on their site and I think it is much nicer!
Also, as of this writing I am just 13 followers away from 200, wow! Thank-you to everyone who joined in the giveaway. Cindy from Square Polish has already responded and been sent her prize winnings, so this giveaway is now officially over! Congratulations again, Cindy!