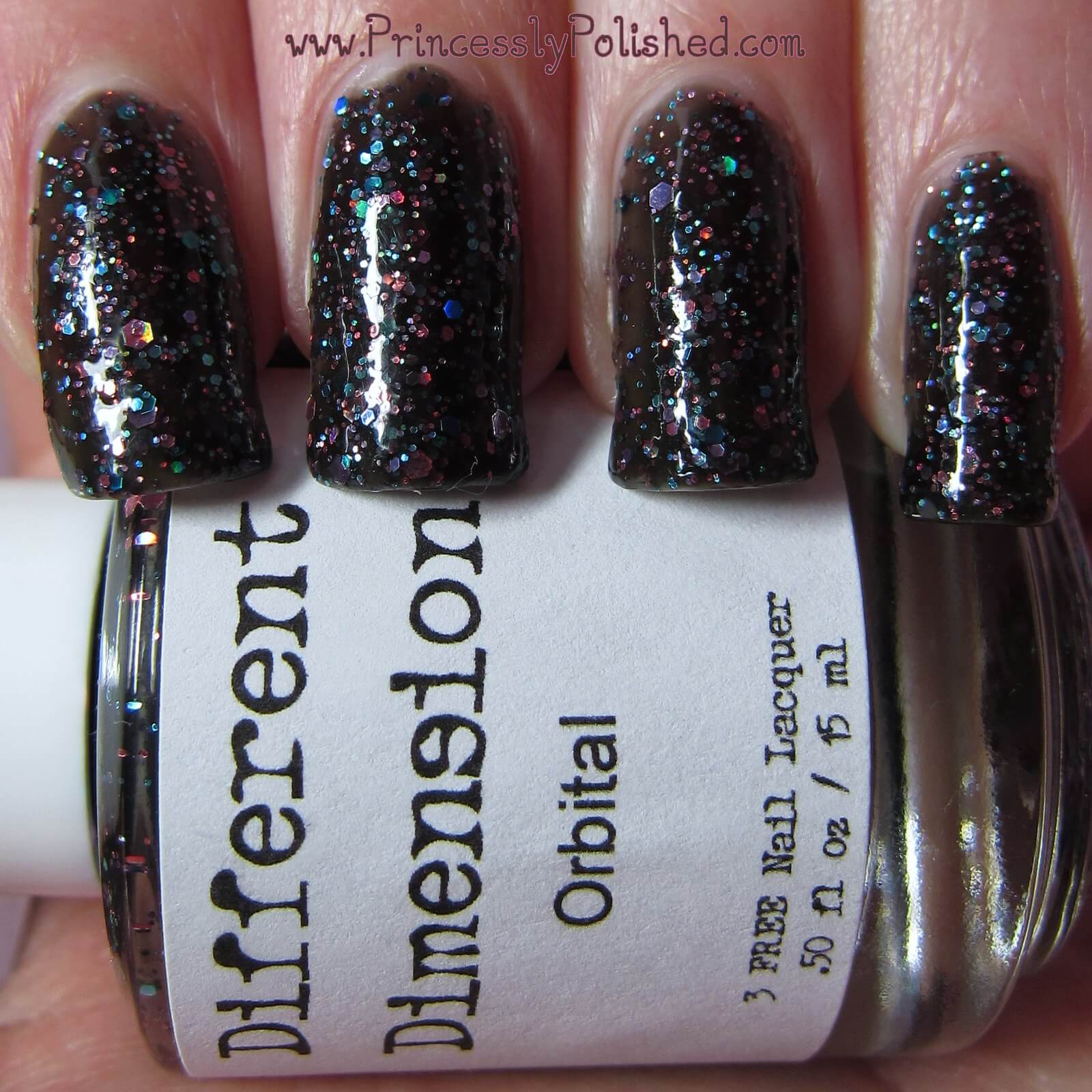 Hello princesses! In contrast to yesterday's bright and springy polish post I have a swatch of Orbital, another Different Dimension nail polish. Part of Missi's ever-growing space themed polishes, I was honored to name this one! Isn't it gorgeous?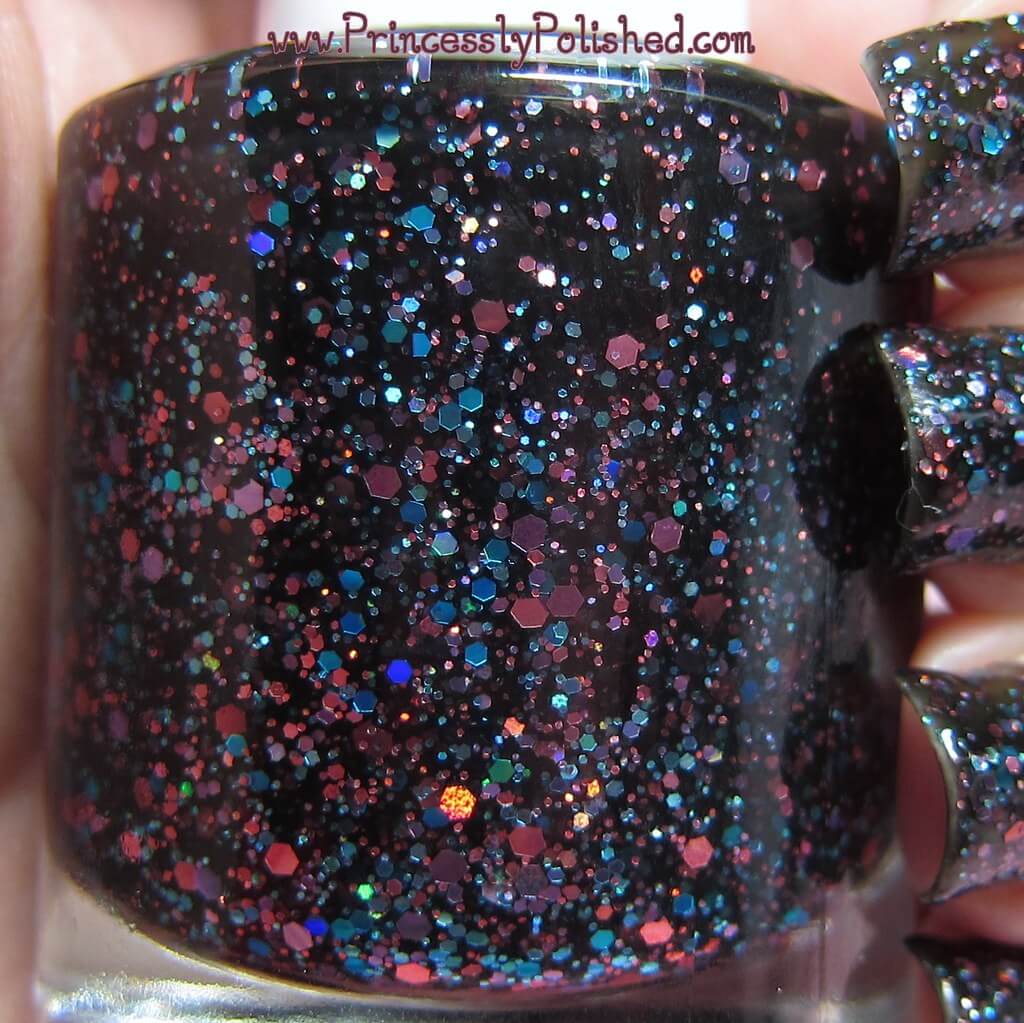 Orbital is a black jelly polish filled with a perfect mixture of aqua, pink, and purple holographic glitters. As you can see from my bottle shot it is filled with about four different sizes in each color. Sadly pictures don't capture just how awesomely sparkly this is! Especially in lower light this polish twinkles like a rainbow-hued night sky.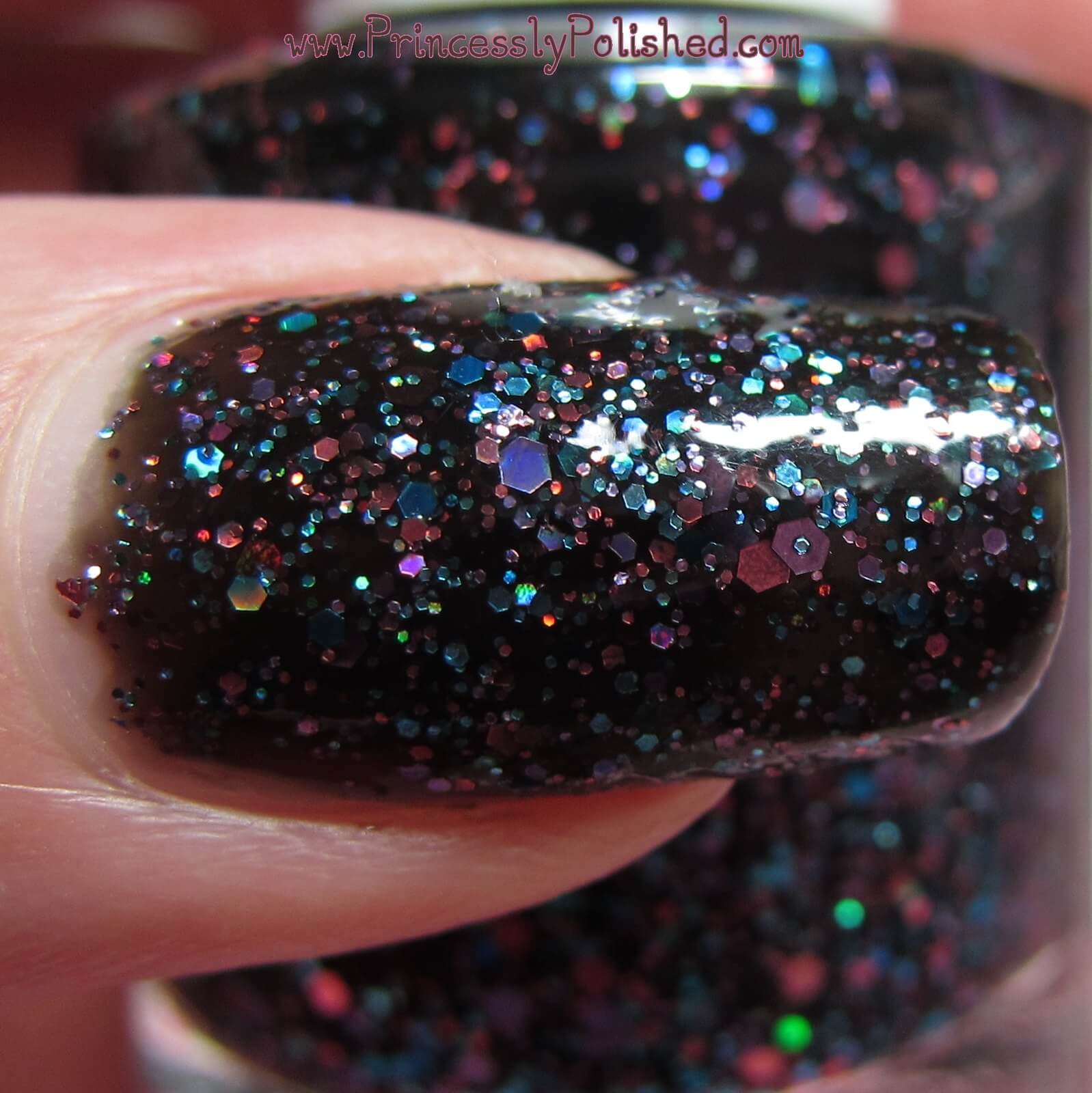 In these swatches I used three coats of Orbital alone, and one coat of Poshe to top it off. The formula on this polish is phenomenal. The glitter stays well suspended, you get plenty of it on each brushstroke, and it spreads over the nail evenly. The black jelly base is never streaky and even looked decent at two coats, then opaque at three while still having amazing depth of glitter. It is well behaved, dries fast and doesn't eat topcoat.
I think this now one of my very favorite
Different Dimension
polishes based on the beautiful glitter and perfect formula. I can't wait to try it layered over black, and even just one coat over a grey would be nice! I definitely recommend this polish,
go get a bottle
!