Good day, fellow princesses! I have a delicate nail look to share today featuring two pretty polishes. The above photo are my nails modeling 1 coat of Black Cat Lacquer over 2 coats of Essie Vanity Fairest. I loved wearing this manicure! Onwards to my reviews!
I placed my first order with
Black Cat Lacquer
at the very end of December, and had
four pretty polishes show up in January
. I tried a few times to get them swatched, but never did because of the smell. This was honestly the first time a polish smelled so bad that I couldn't stand to use it. My bottle of Let Them Eat Cake (and the other 3 colors I bought at the time) goes beyond the usual "smelly polish" scent and heads straight into exterior house paint territory. I'd know - my day job is selling and tinting paint! I decided to set them aside until warm weather when I'd try again with open windows.
It appears that these late-2012 polishes were either made with a different base or perhaps a bad batch of base. Searching didn't give me any official information other than a few January 2013 reviews and reader comments noting a very strong smell. A review on one blog said the Spring 2013 colors did not have the awful smell of the previous collection, yay! In order to attempt to find out the real story I sent Black Cat Lacquer a message asking "Has your polish base changed since last year?" This is the entire reply I received:
Hello!


Thank you for your inquiry! The base we use has your run of the mill nail polish odor, thanks!
Sabrina R.
Black Cat Lacquer
So, um, not exactly all-conclusive. I'm hoping the stink is now a non-issue, at least with colors from 2013. I have added a few more BCL polishes to my wishlist with cautious optimism, though I'm not entirely sure what to do with the ones I already have...
You see, Let Them Eat Cake is an awesome glitter topper - clear base, pastel hexes in pink, blue, and yellow-green. A whole lot of cute tiny white glitter and a smattering of holographic bits. It's pretty, I loved wearing it, but my bottle smells so bad! I don't know if it is worth keeping in my collection if I can't stand the smell of it. We shall see. I didn't have any other issues with the polish; it mixes easily and the formula and application is perfectly fine. BCL is also 3-free and cruelty free, which is great!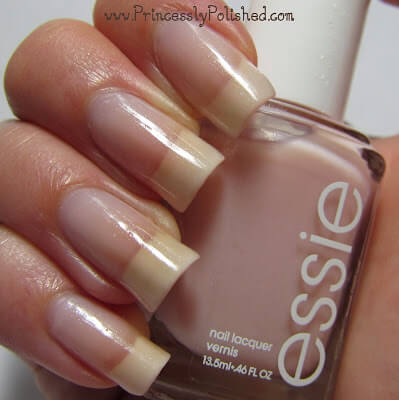 Above are my nails with 1 coat of Essie Vanity Fairest. This is a polish I found for $1.00! I tried looking for swatches but none showed the super-pretty glass fleck shimmer it contains. It is very hard to capture finishes like this, but I think I have done a decent job. It shows quite well on my thumb, which is wearing 3 coats:
I really like this polish! The formula is great and the sheer finish works with 1, 2, or 3 coats depending on the look you want. It dries quickly and has a good amount of shine without topcoat. I'm glad that I happened upon it by chance
in June
. =)
Thanks for reading! If you have any advice on what to do about the stinky glitter polishes, I'd like to hear it. Do you own any
Black Cat Lacquer
polishes? If so, which one and how does it smell like to you? If not, they can be found at
http://www.BlackCatLacquer.com/
.