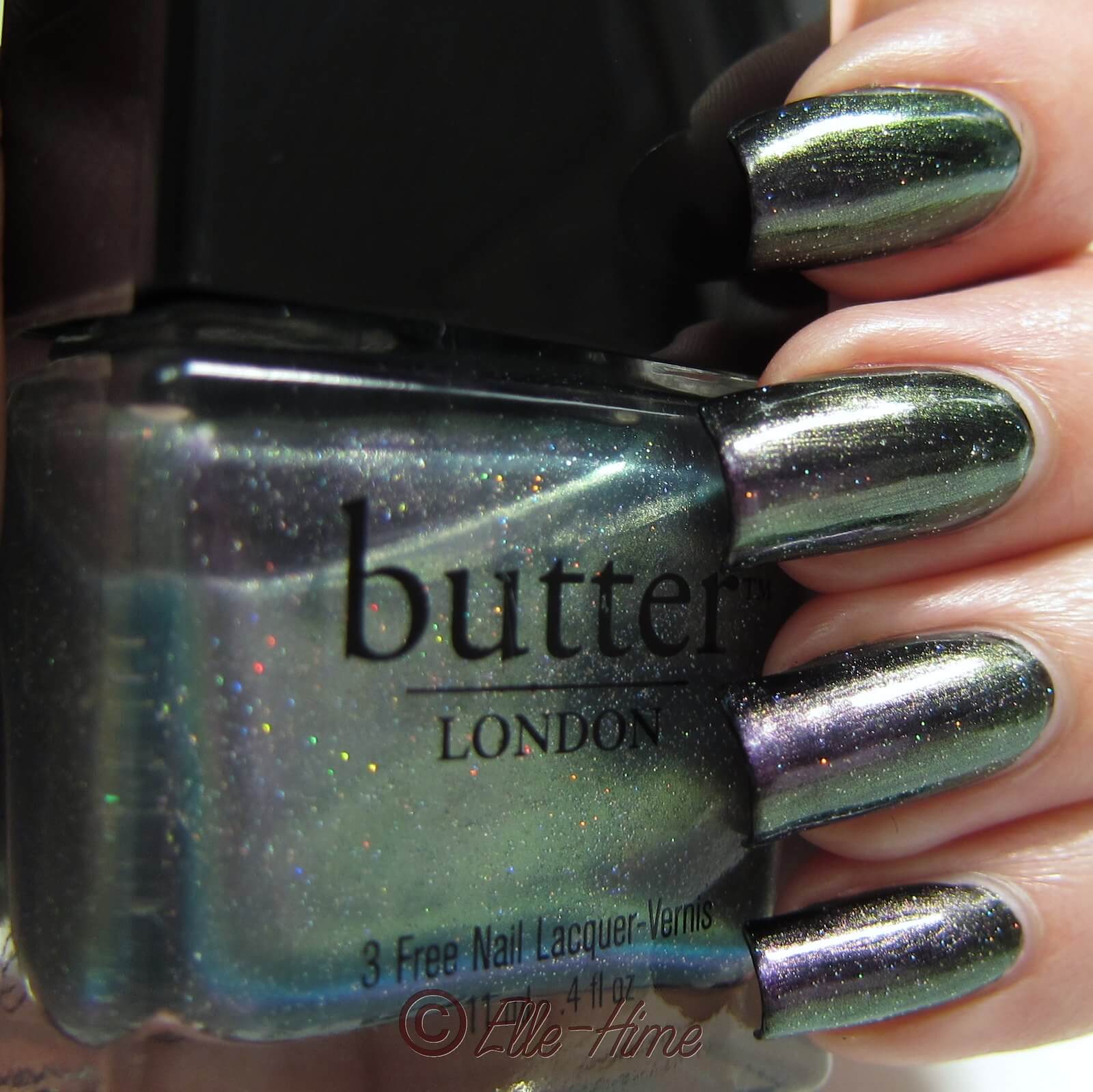 It took me way too long to get around to wearing this polish after nabbing it from a blog sale. Butter LONDON Knackered had been on my wishlist for awhile, though I had no idea what the name meant. It prompted me to look into British slang, and in that way I found that it means basically means exhausted. Cool! British slang is fun! And so is this polish.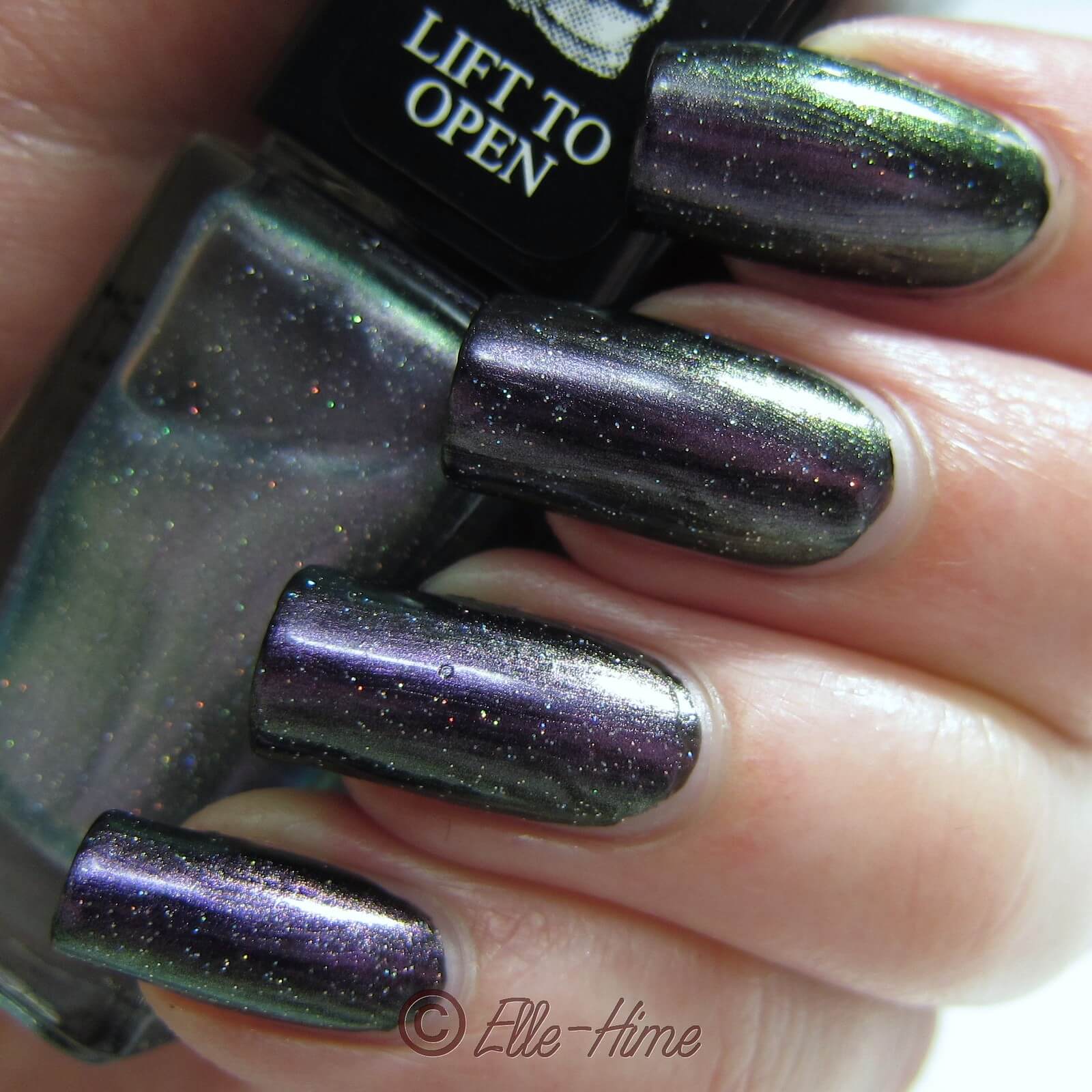 I have to admit that I was knackered when I did my nails. I used one coat of Wet 'n Wild Black Creme as my base (yes, it really is good - my first time trying it), and one coat of Knackered over top. I didn't do my best work with this manicure, and I didn't realize how sloppy it was until it showed in the macro shots... yikes!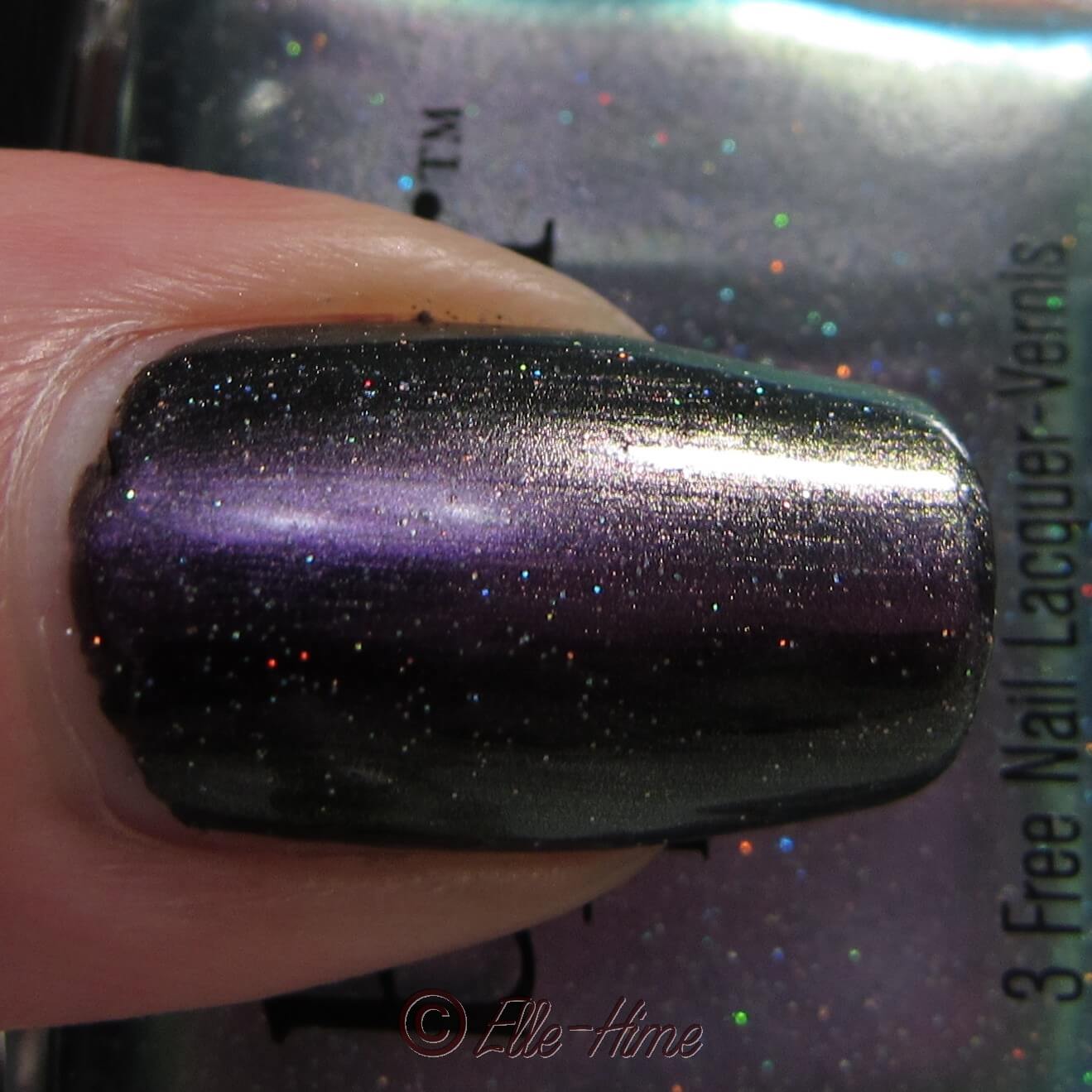 Butter LONDON Knackered has a thin consistency that dries pretty fast. I think it would have looked better with either two coats or a thicker, better-applied coat. Even so this polish is super gorgeous, looking the most stunning in low light when it's holo microglitter sparkles like crazy and it has more of a blackened smoldering effect.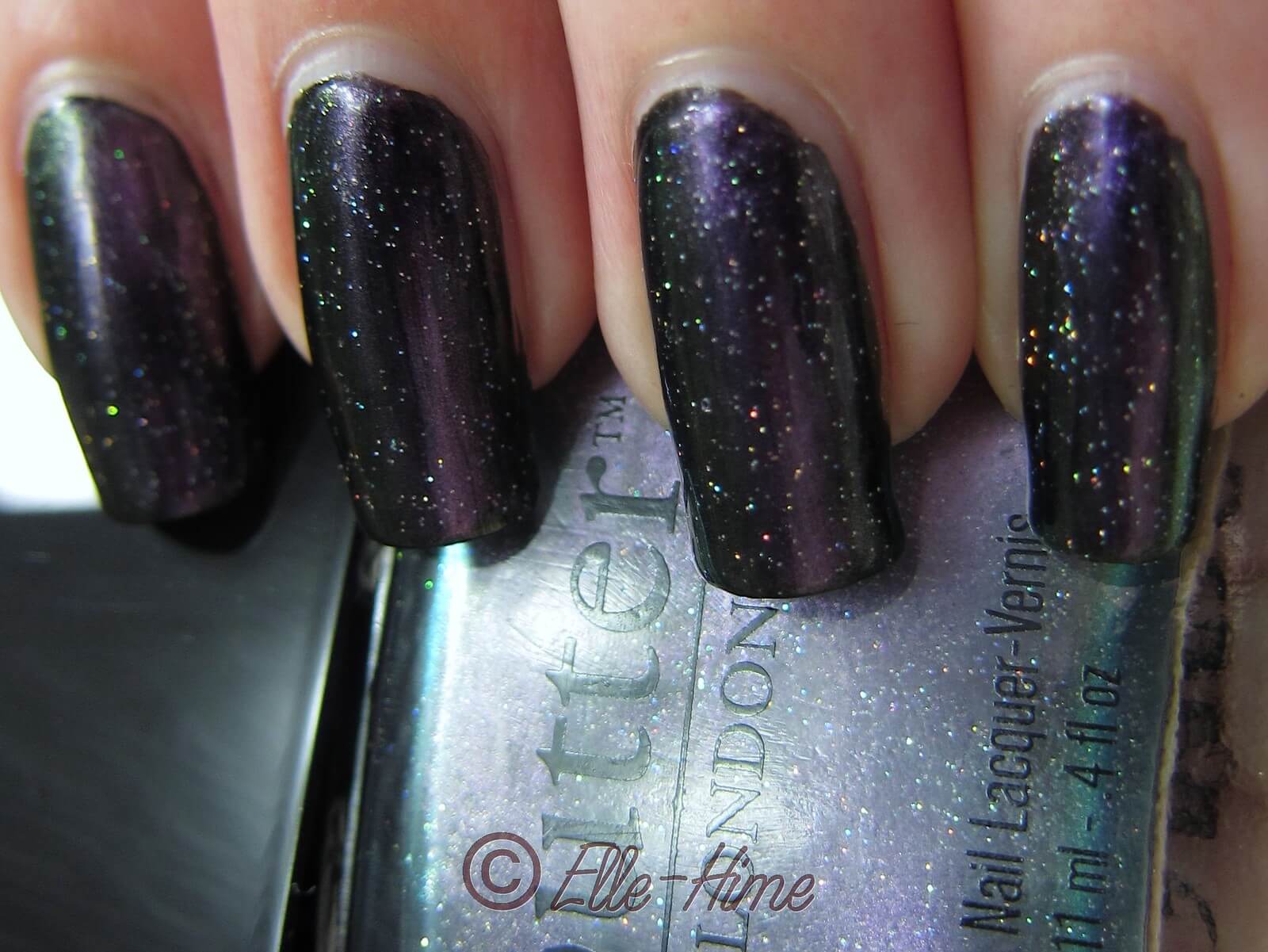 The purple-to-green shift this polish has is awesome. It also shows pale blue in the bottle but I don't really see that on the nail. I believe that is just from the sheer tint of the polish. If I use Knackered alone it would look more grey-blue, and not have such a strong color shift.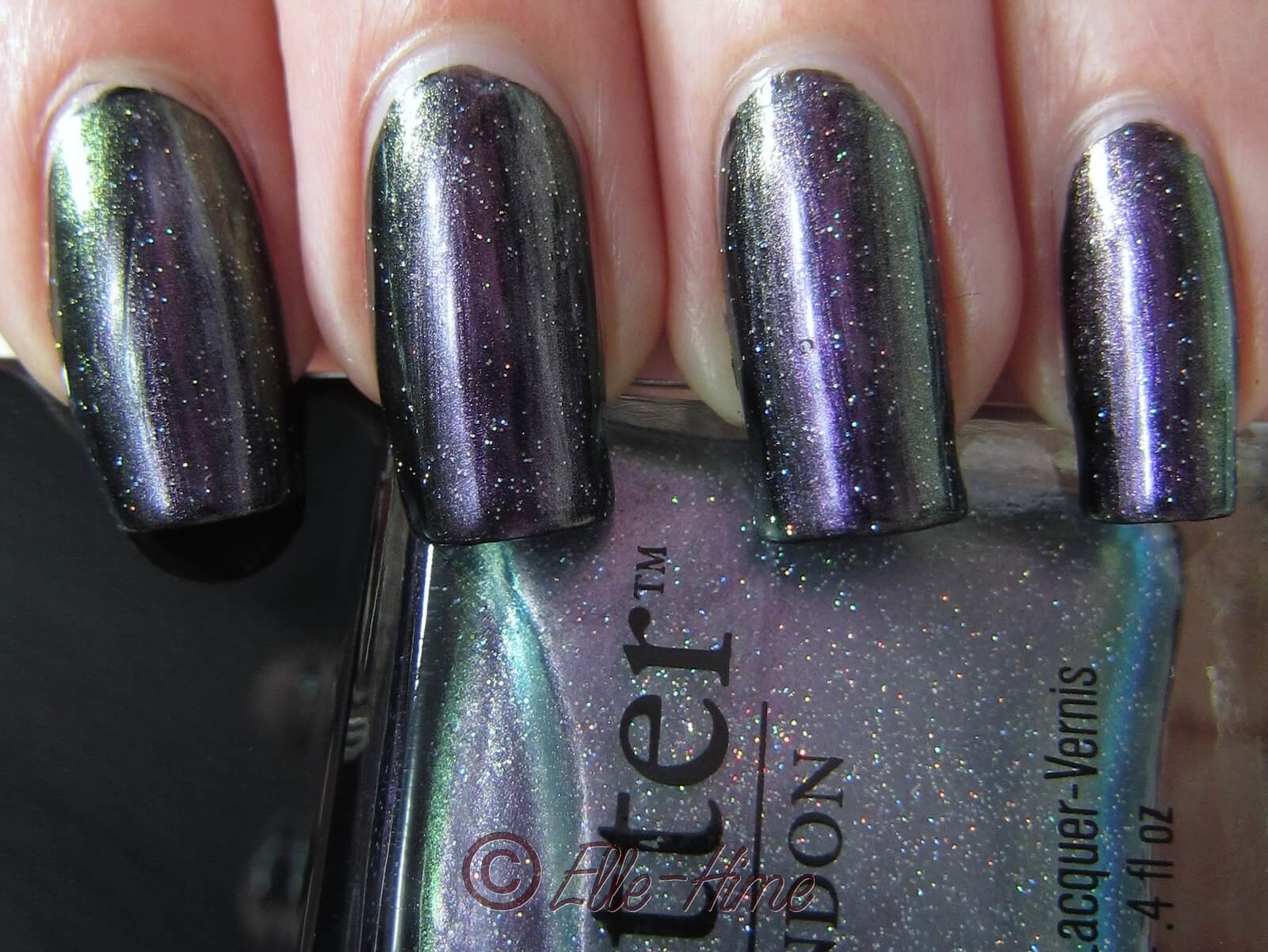 The sparkle reminds me of China Glaze Fairy Dust very much. I expect you could create a similar manicure just by layering Fairy Dust over your favorite duochrome polish. I loved wearing Knackered so now I'm inspired to create other versions of this manicure through layering. What do you think of it?