So last week I finally got to try my treasured Cult Nails Clairvoyant nail polish.  Unicorn Puke, Clairvoyant, call it what you may, it really is a great nail polish.  Mine is the Clairvoyant version bottle from the Super Powers collection.  I actually prefer this as I adore the silver writing on the "regular edition" bottle!  I'm leaving just two pictures out and the rest will be after the jump since they are pretty similar, but I couldn't narrow them down.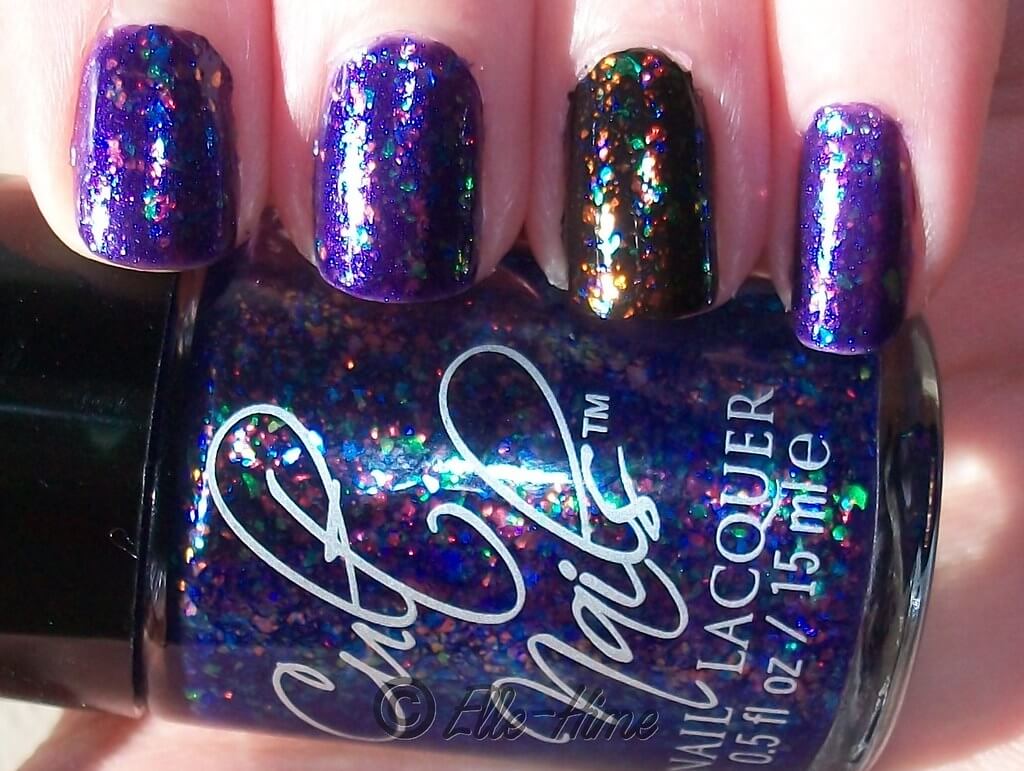 The sun was out really bright when I took these pictures and my camera could barely handle the sparkling rainbow of flake glitter.  It captured the color very well, but it couldn't focus sharply.  Bummer!  These are the colors on my nails: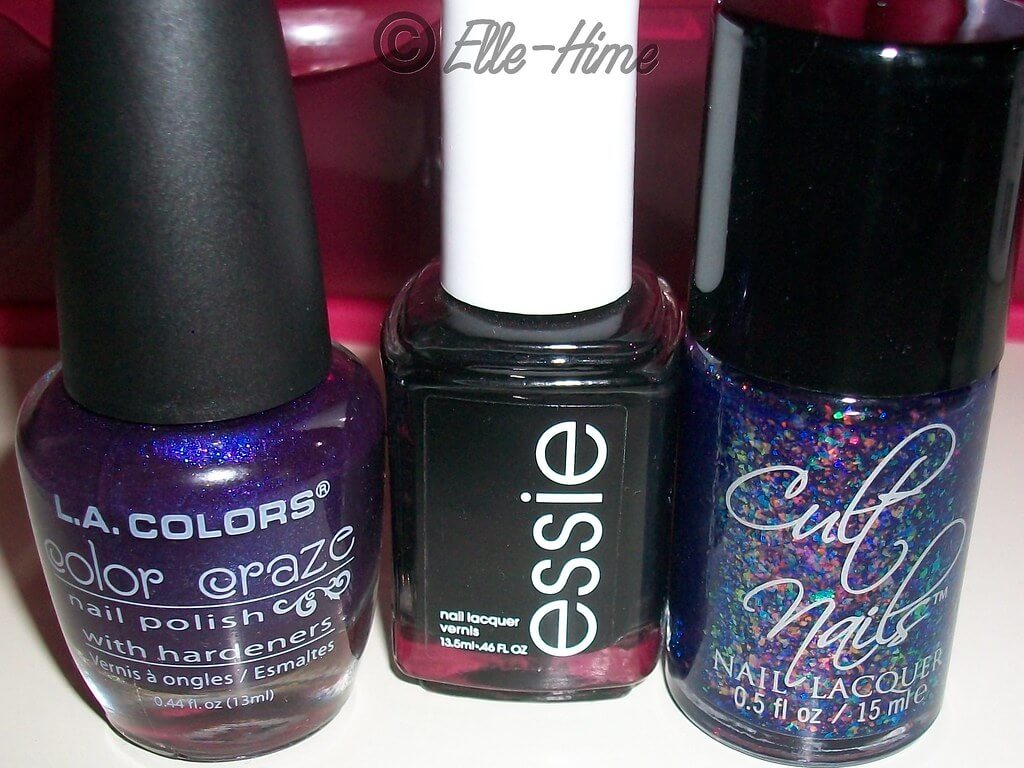 L.A. Colors Morning Glory, Essie Licorice, Cult Nails Clairvoyant
   First off I have to say that Essie's Licorice surprised me.  In the past I've used it and been fairly "meh" about it's coverage, it took two coats and even then it didn't seen quite perfect.  This time it was a one-coat wonder.  I did apply it carefully, but I don't think my skills have changed that much, so I wonder if it is from using the Orly Bonder basecoat.  Seems to be good stuff.
   Anyway, now I have to give L.A. Colors Morning Glory some love.  This is a color that I picked up on a whim based on the name - after all, it's just another blue-toned purple.  The truth is morning glory flowers are one of my favorites, so when I saw the name I had to buy it (it was cheap!).  But I'm really glad I did because it turns out it's a lovely color.  I chose it for this mani because it seemed to perfectly match the "juice" of Clairvoyant.  When I was painting my nails I almost couldn't cover it with Clairvoyant, though, because it's so deep and shimmery and pretty!  Definitely one I will revisit to wear on it's own.  I will say that it had a slightly runny and watery consistency but I got away with two coats.