Ever come up with something that you know is really pretty but you're just not sure if you love it on yourself? That's how it is for me with this mani. It looks beautiful, but I just wasn't feeling it the way I thought I would. At any rate, here are what I call my "deep sea mermaid" nails: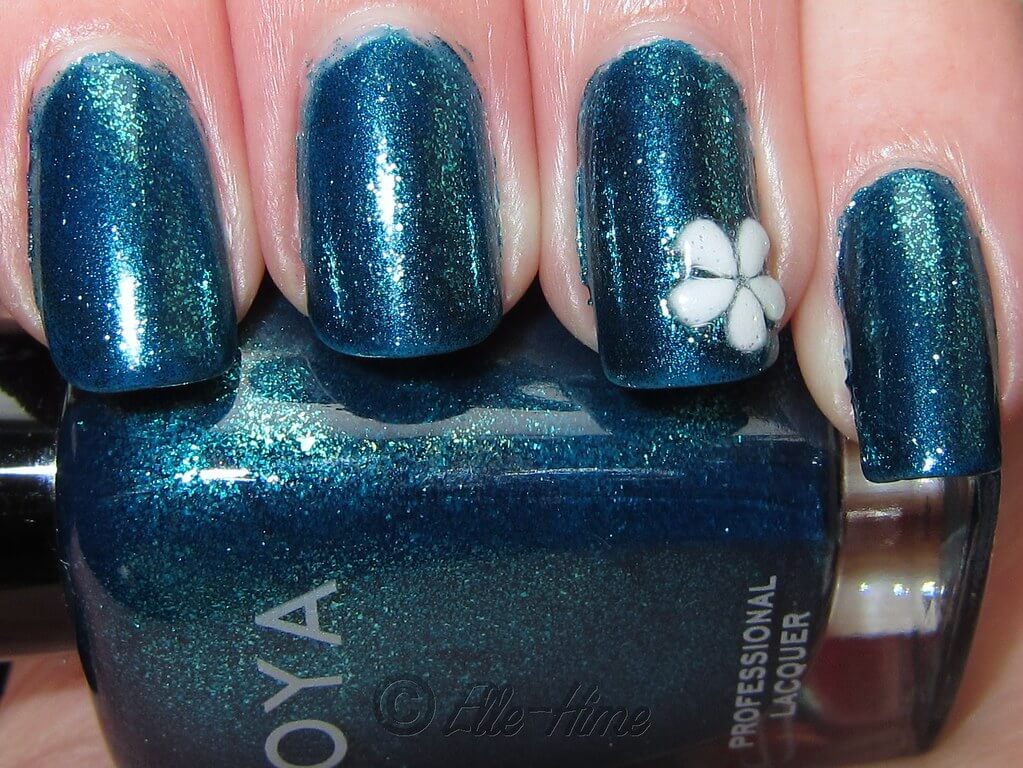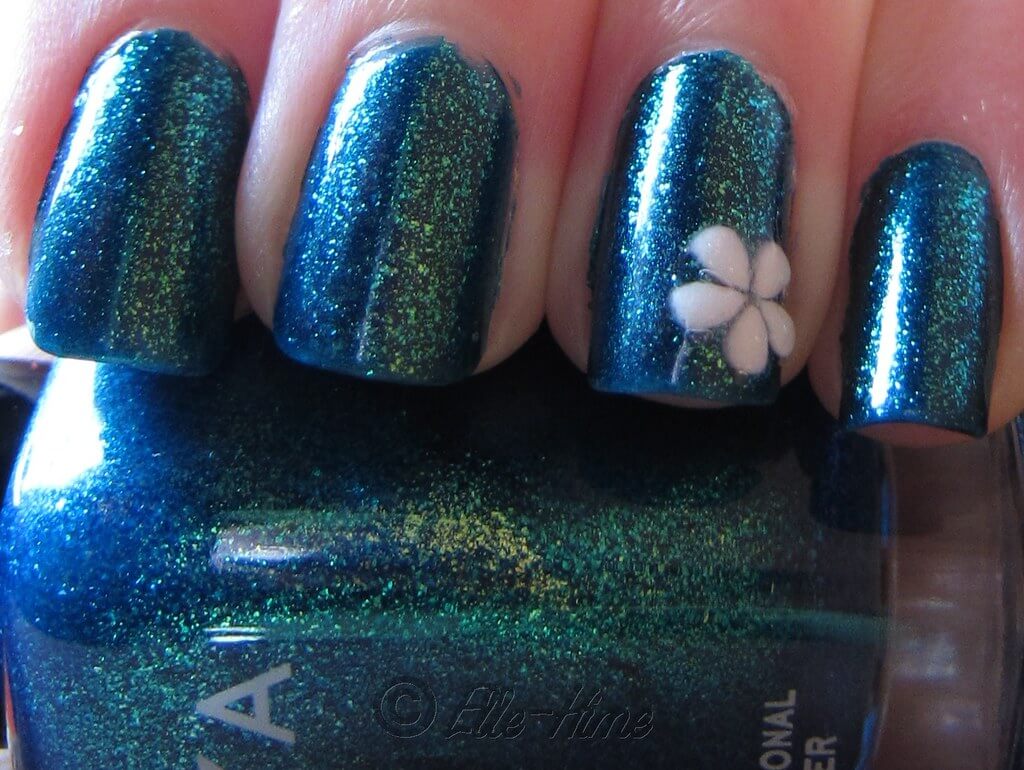 Gorgeous, right? That is two coats of LA Girl Deep Sea Mica topped with one coat of Zoya Charla. There are a few more pictures after the jump, including Deep Sea Mica by itself.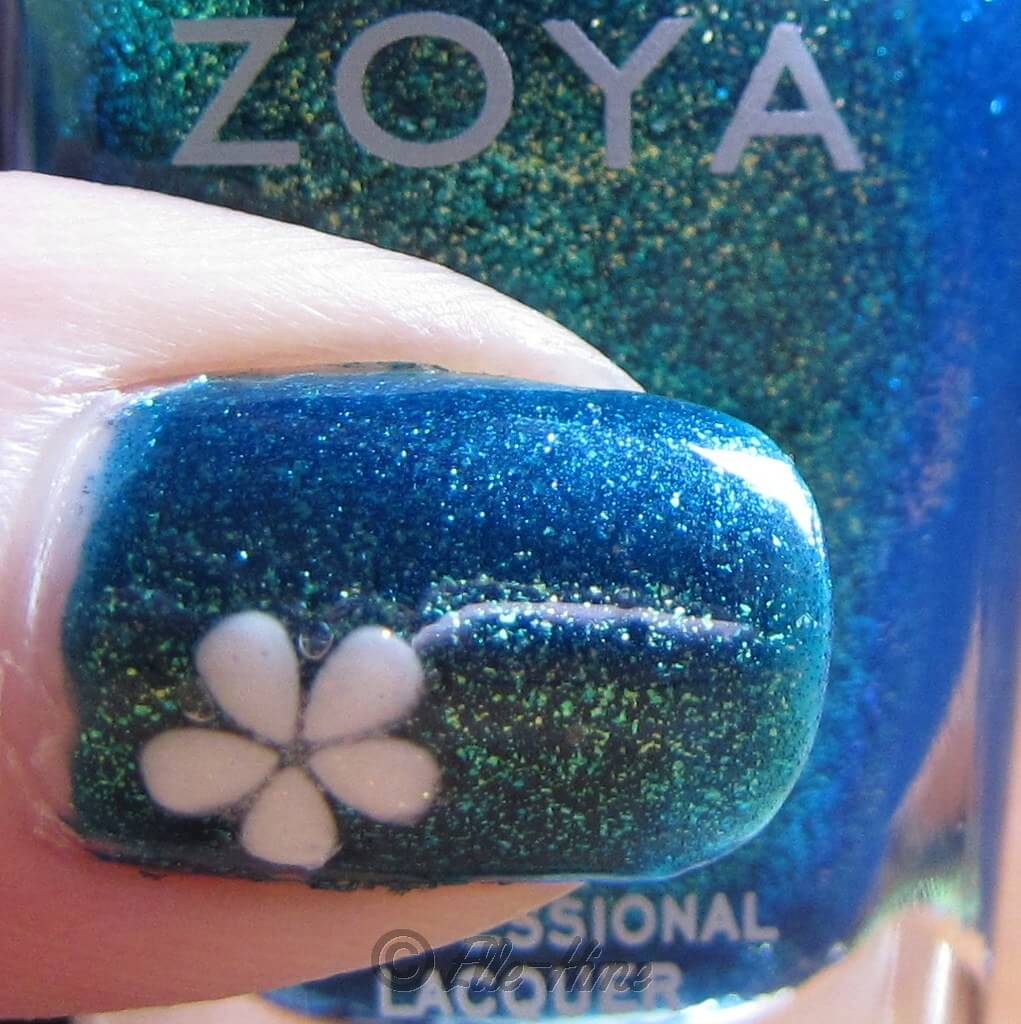 I was very fortunate to have some sunlight while I was taking these pictures - it helped to bring out the glass flecks in Charla. The glass flecks are more like micro flakies, actually. Vibrant green floating in a teal base. My nails had a blue tone to them usually but in low light they looked emerald green. They were constantly shifting and sparkling.
Even my fiancé noticed them and said that he liked them! His opinion was that they were springy because of the glittery green and white flowers. I did really like the flowers. They are just peel-and-stick 3D nail art stickers that I got for cheap, but they work wonderfully! The nails with stickers got an extra helping of top coat and they wore like iron.
But why didn't I love this more? Generally I adore anything "mermaid-y". I will say that it sort of grew on me over a few days, so I'm not going to give up on
Zoya
Charla yet. Maybe it just wasn't the right week for me to be sporting green nails.
Now a few words about
LA Girl
Deep Sea Mica. This is from their Metals collection, which generally bring to mind their (awesome) super-pigmented foils. This is not one of those polishes. It is a sheer shimmer that makes you wonder why it ended up in a metallics collection. It is sheer and watery, and likes to be messy to paint with and pool at the sides of my nails. See two coats before cleanup: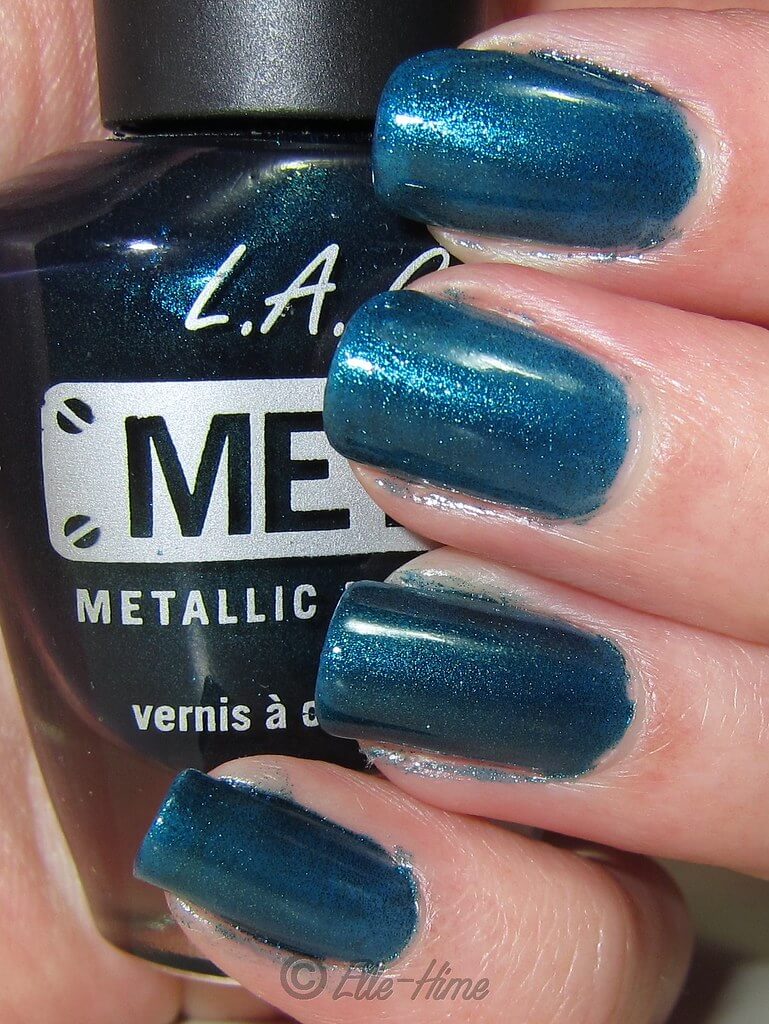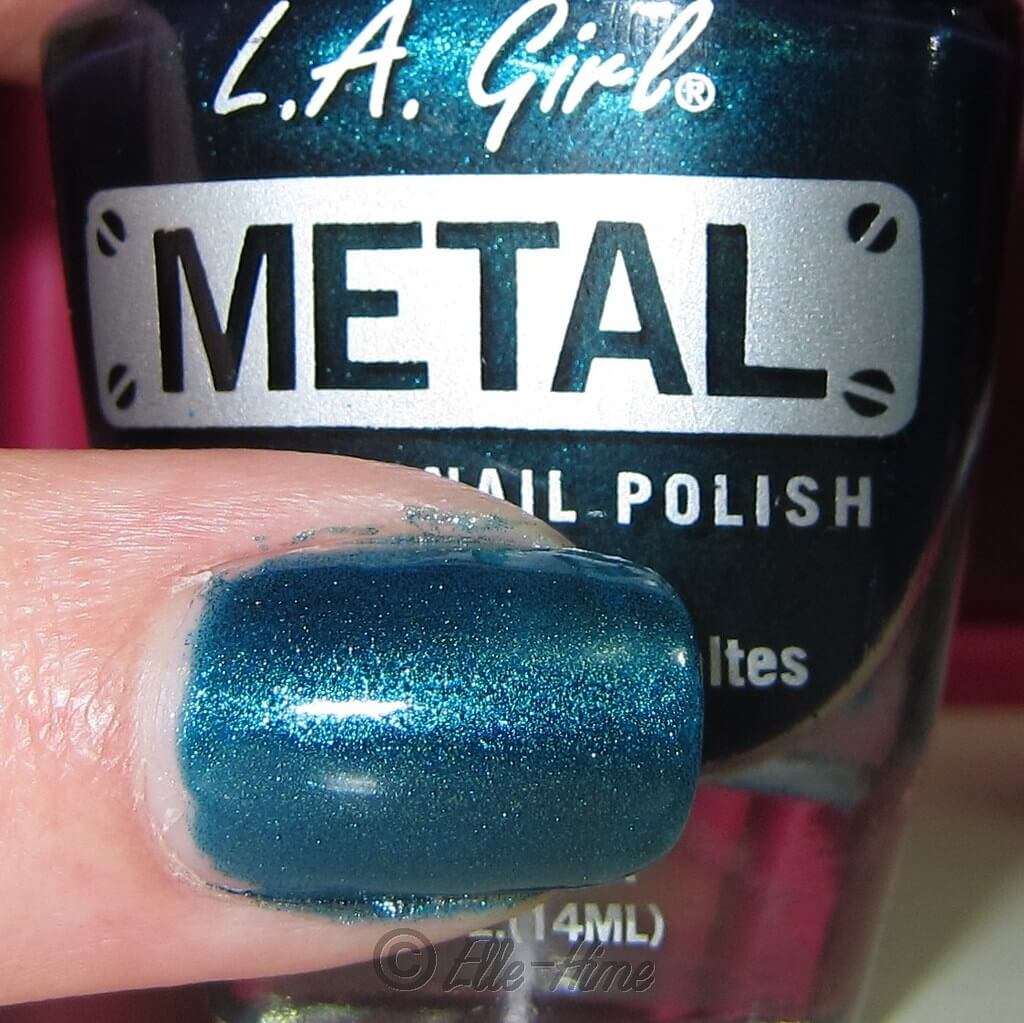 Yes it really is a gorgeous polish, though it could benefit from layering over a creme if you want this color without the visible nail line. It looks sort of nasty at one coat but two evens things out. But still, so messy! I have enough trouble with my hands shaking... By the time this starts going all over the place I just sort of give up on being neat. =P
Anyway, this was my manicure for the week. Still not really sure how I feel about it, but I think it's pretty?? I'd like to hear your thoughts. Have you ever had a polish that you knew was pretty but you just weren't into on you? What was it? Did you find a way to make it work? Thanks!