While digging through old pictures I found a few from a manicure in July. Nothing too fancy, just simple layering, but I couldn't waste pictures of multichrome-and-flakie goodness!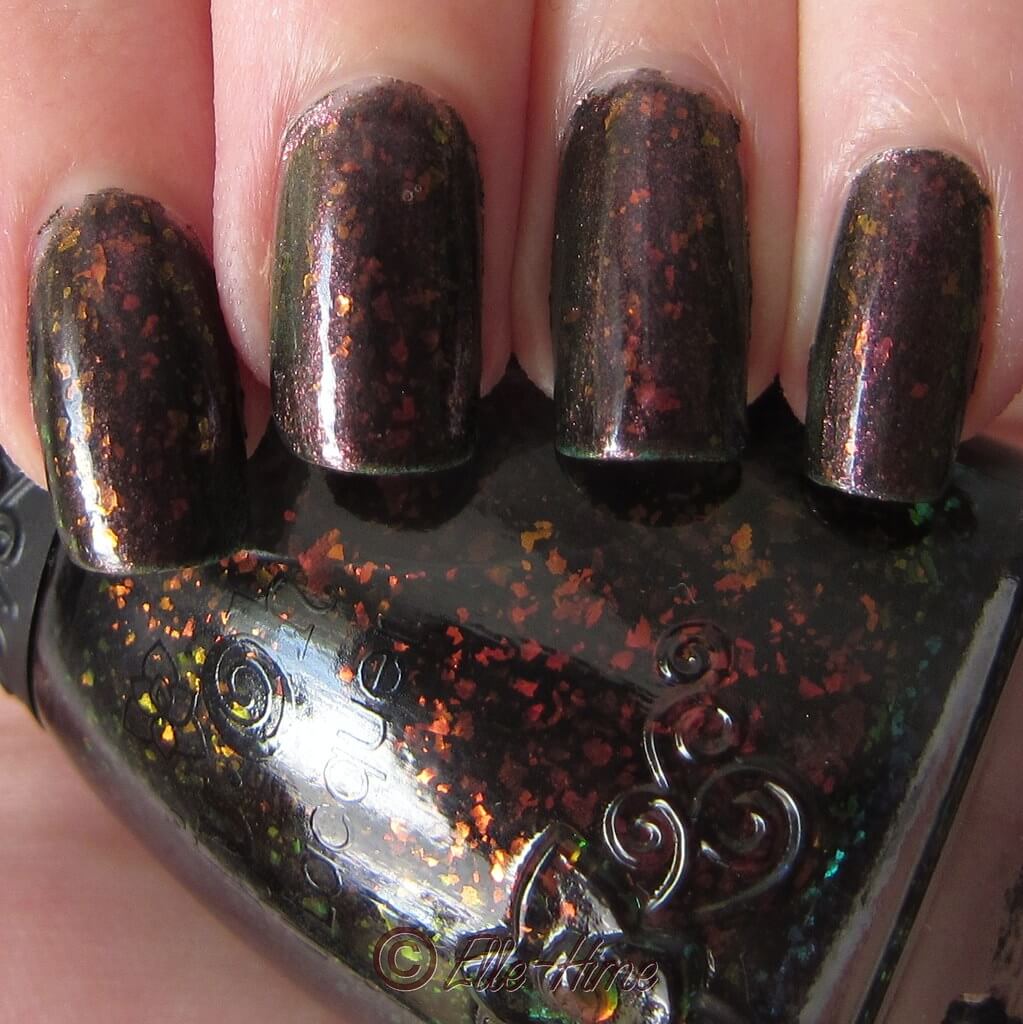 Both of these polishes change color at different angles, so it was a neat manicure. Nfu-Oh #60 is a black jelly filled with orange-to-green shifting flakes. Orly Space Cadet is a sort of foil finish polish with a copper red-to-green shift and a teal base. Here they are sitting next to each other: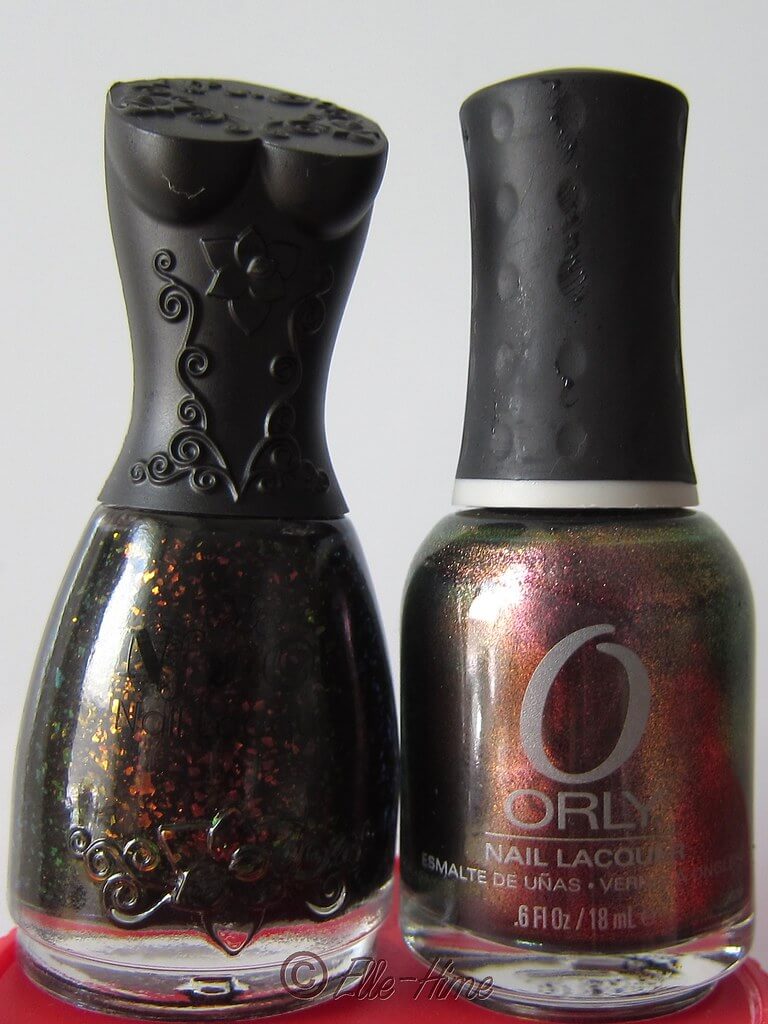 I think it is worth noting that Nfu-Oh is a 17ml bottle of polish, and Orly is 18ml. My two "biggest" bottles next to one another! I appreciate the generous portion of polish when both of these brands tend to be pricey. Now have a couple angled nail shots to show off the color shift they have together!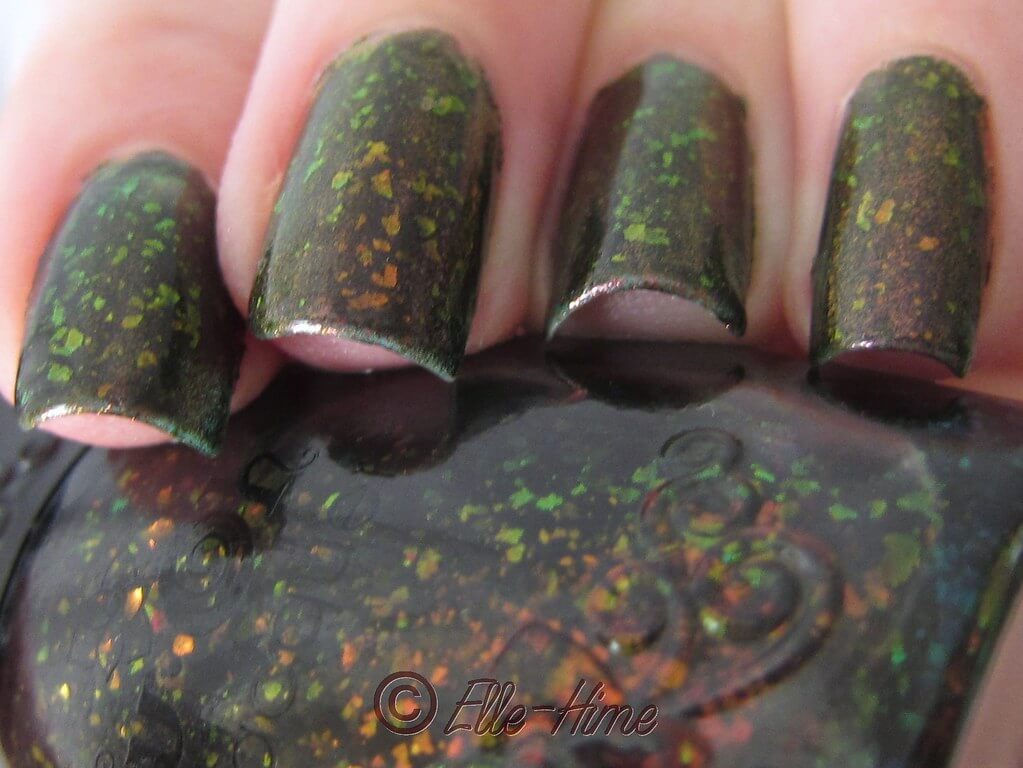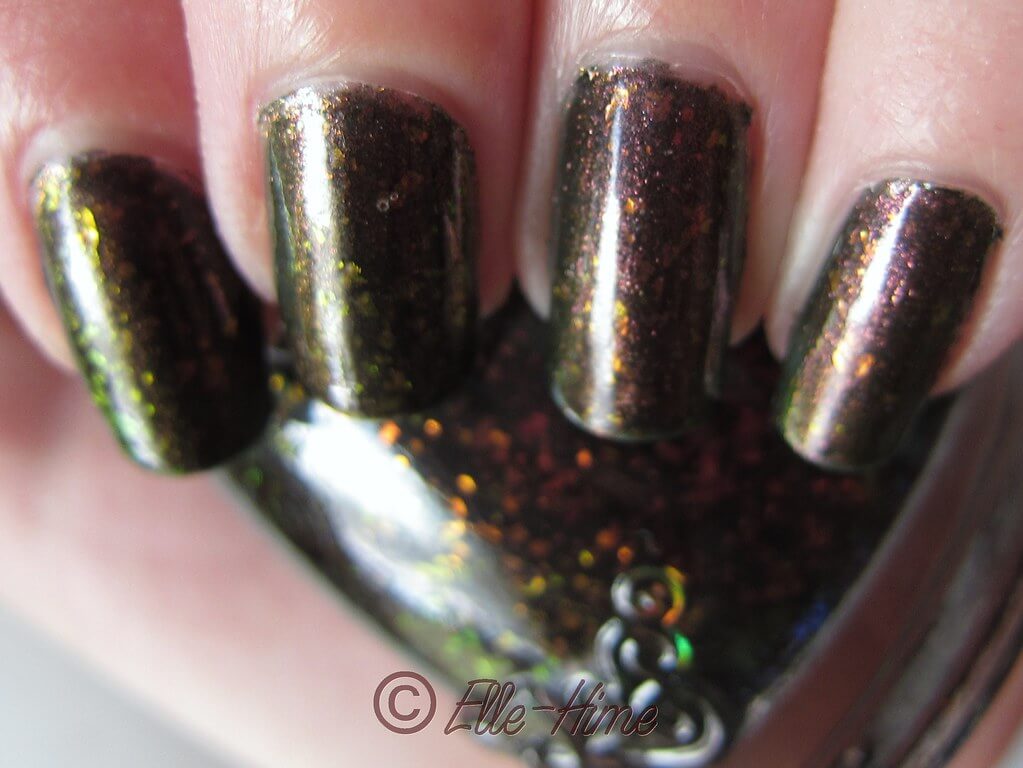 So pretty! Pictures don't do justice to these polishes! I put #60 in my blog sale but after being reminded of these pictures it is tempting to pull it back out! I have enough flakies, though... someone grab it before I change my mind! =P