Oh, readers, this post is a fun one for me to share!  You may think that with all the pastel colors around here that I am simply a girly-girl.  Not true!  Beneath my frilly, lacy outer layer you will find a cold, hard nerdy comic book geek.  Hey, sometimes your knight in shining armor is actually a knight in really tight spandex.  Don't complain, fellow princesses, you know a spandex spidey-suit is easier to clean than a full suit of armor.  Yay for wash-and-wear!  ...Moving on!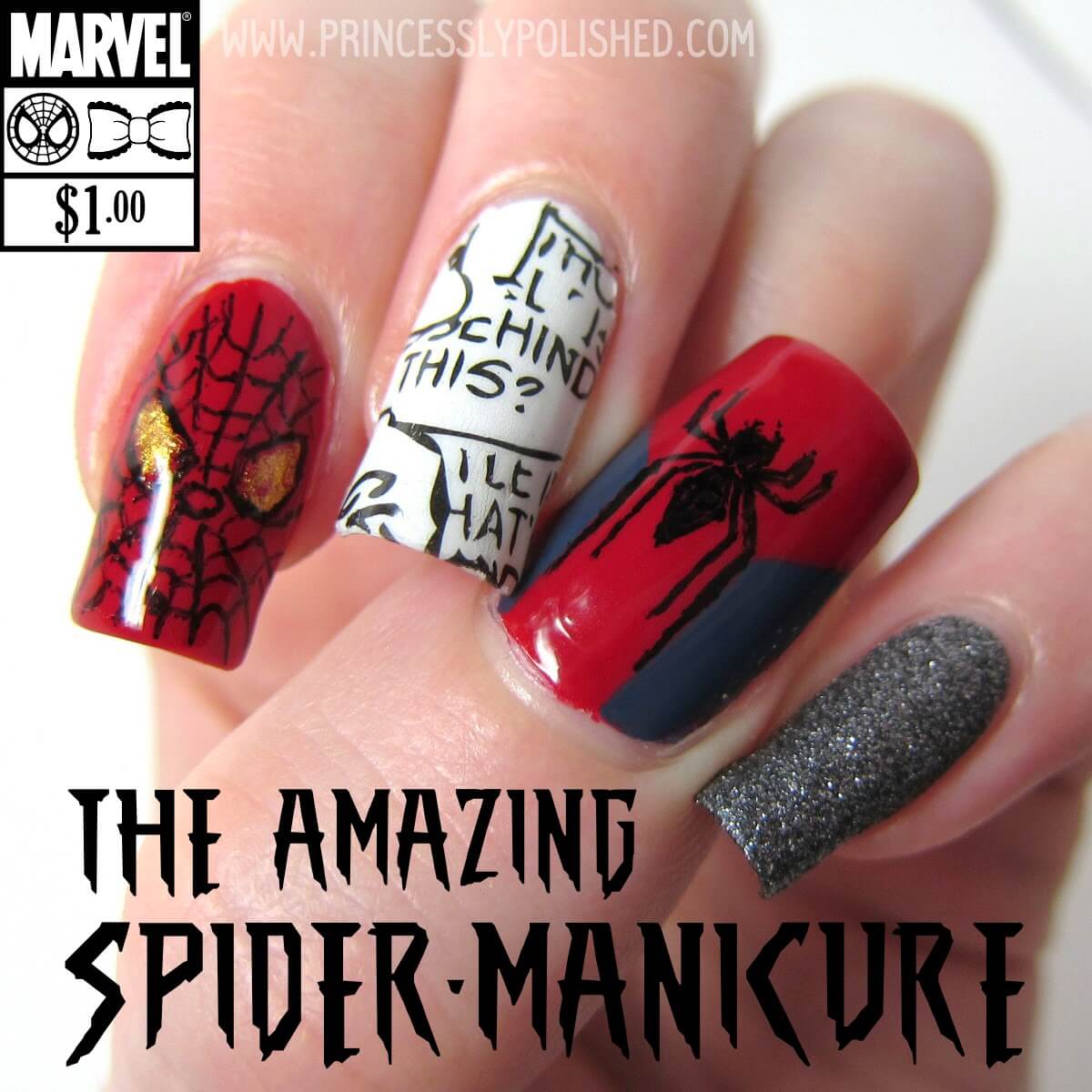 See what I did here, channeling the vintage comic book cover style?  I'm pretty proud of it... not nearly as proud as I am of these nails, though!!  I painted them on May 3rd, in preparation of my my 2nd wedding anniversary day-early dinner & movie celebration.  (What a mouthful.)  See, I really am a geek - I totally felt this was a sufficient romantic date for an important occasion.
   So yes, this was nail art for The Amazing Spider-Man 2 movie - wait 'til you see the other hand! - but  promise that I will reveal no spoilers.  I hate spoilers!