Today's post is a look I did with Pure Ice Blue Midnight as a base and Ruffled Sheets for the nail art. The only tools used were dotting tools! This is my first try at a jewelry draped manicure, and these were perfect polishes for it.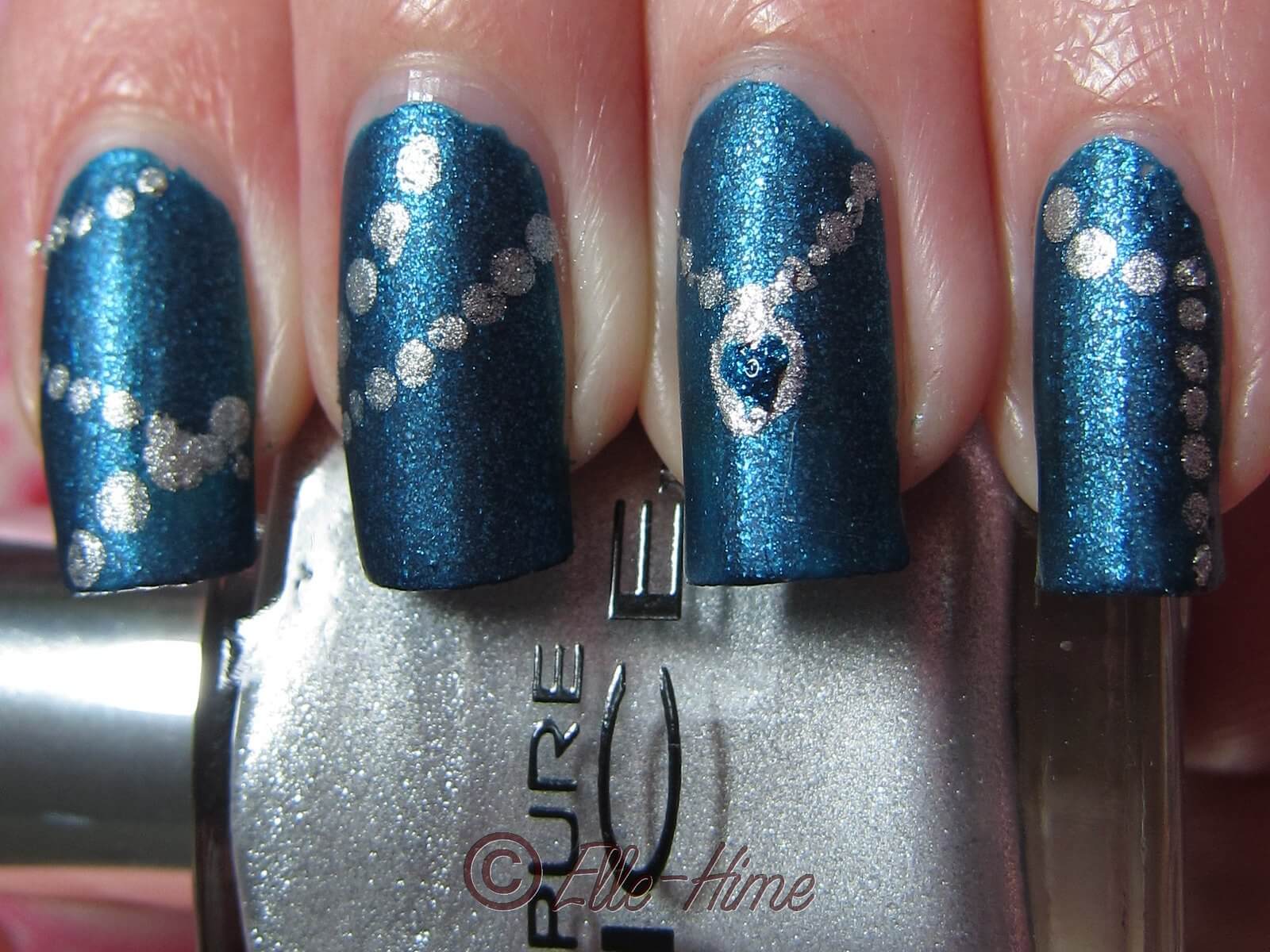 My base coat for this manicure was Orly Bonder. Polishes that dry matte tend to be chip-prone, but I only experienced tip wear and tiny chips on my pinky nail, so I was impressed. I used two coats of Blue Midnight for my base, which is a lovely sapphire blue.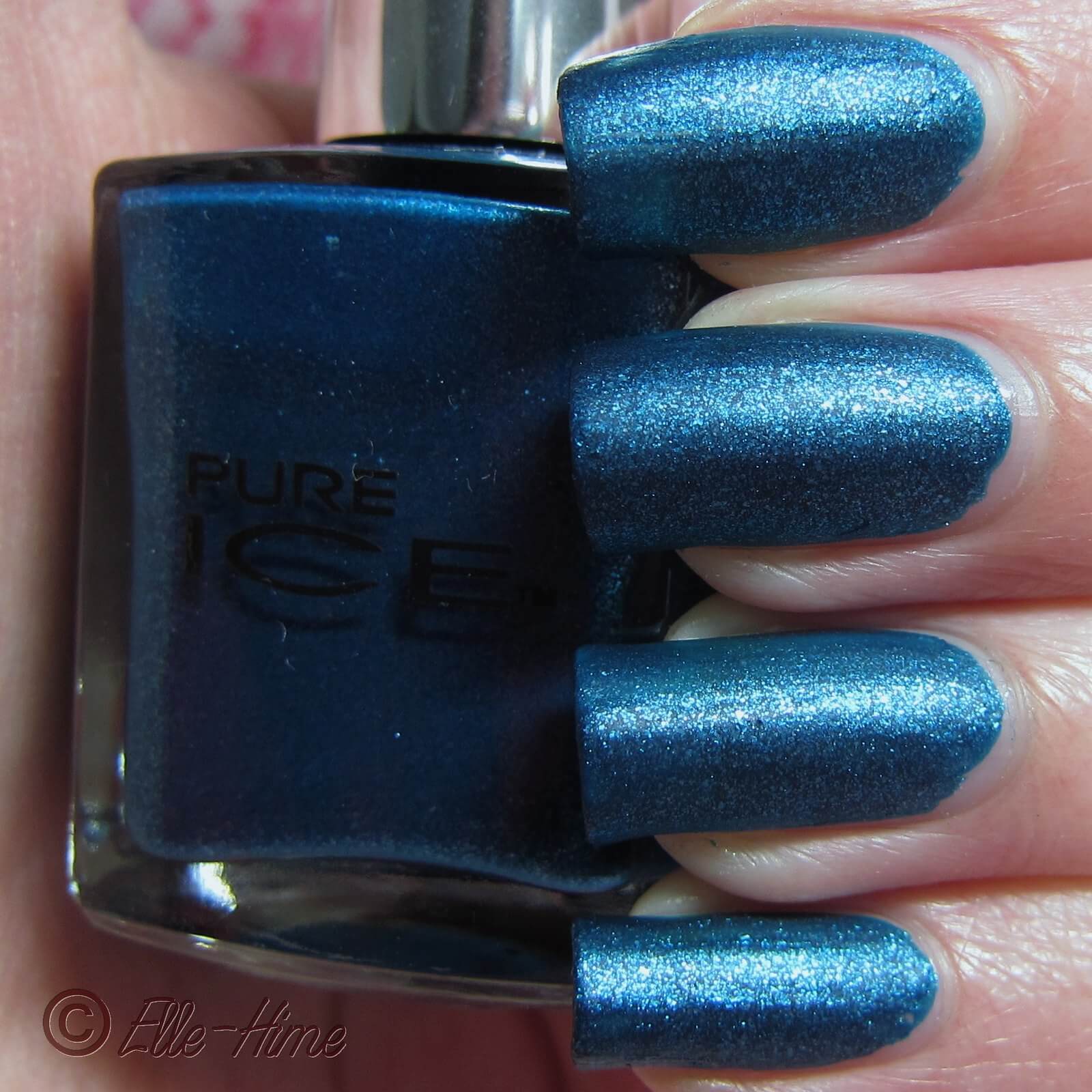 Generally matte polishes aren't my thing but the shimmer in this makes it look great! It definitely reminded me of rich blue velvet or even denim. It dried fast and smooth. TIP: Matte polishes will get goopy faster than others as you use them. Recap and shake your bottle every 5 nails to keep it flowing smoothly.
Then I dotted on Ruffled Sheets using three different sizes of dotting tools. I tried to "connect" the art on my index and middle fingernails but I'm not sure that it ended up being as obvious as I wanted it to be.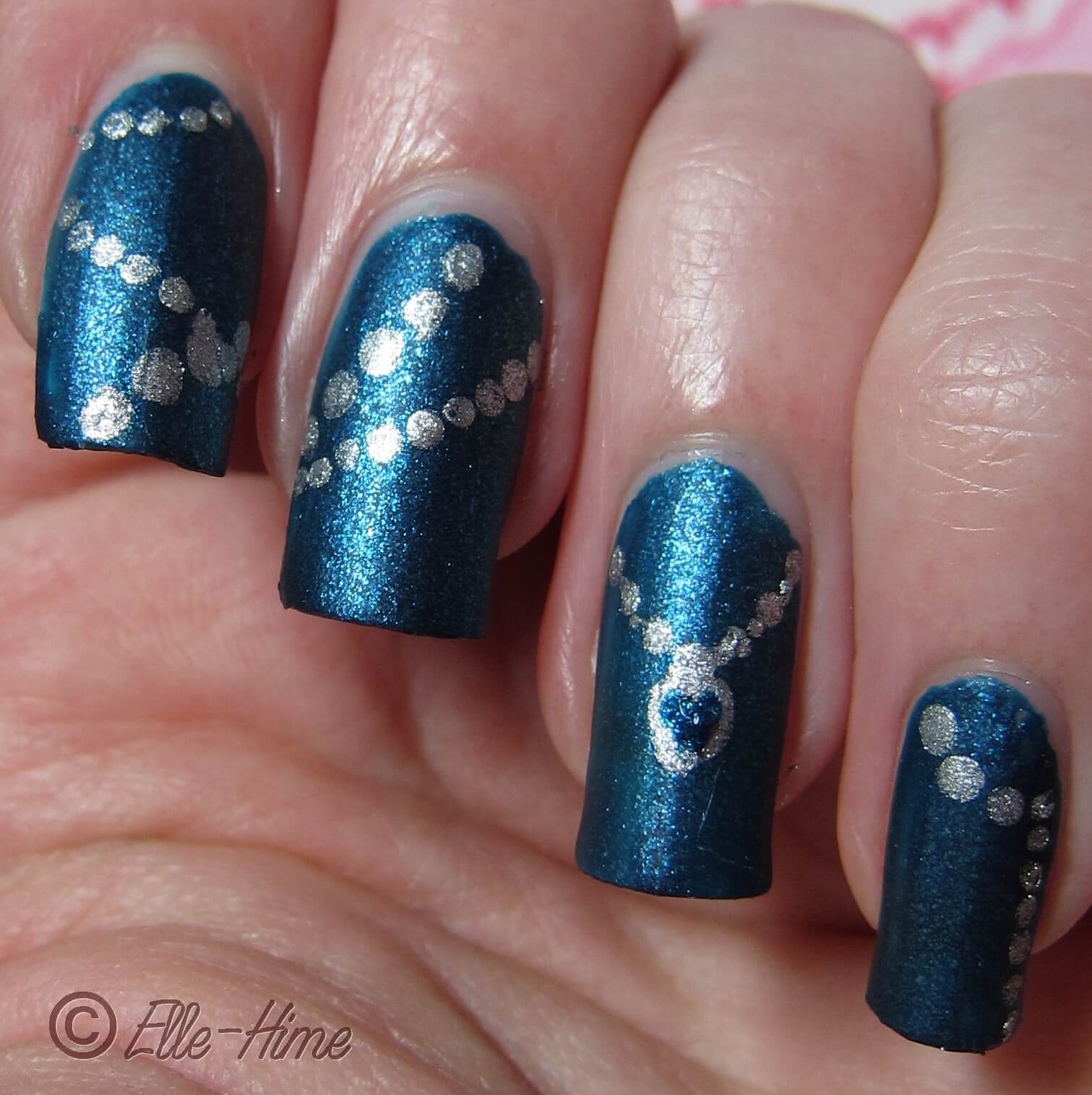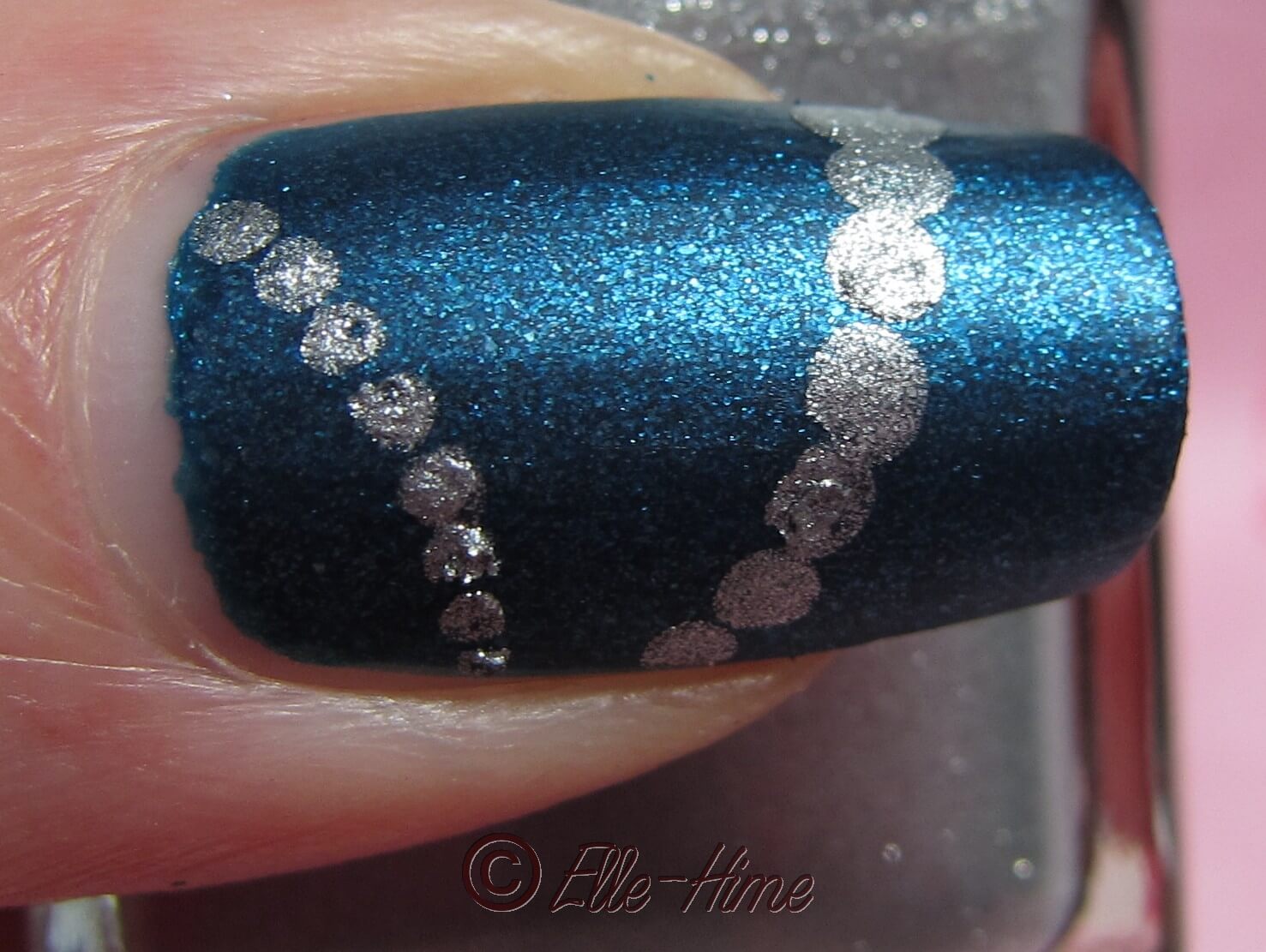 For the pendant on my ring finger I used Blue Midnight again and created a vaguely heart-shaped gem. I went over the gem with shiny topcoat which made it stand out more. Very "Heart of the Ocean", eh?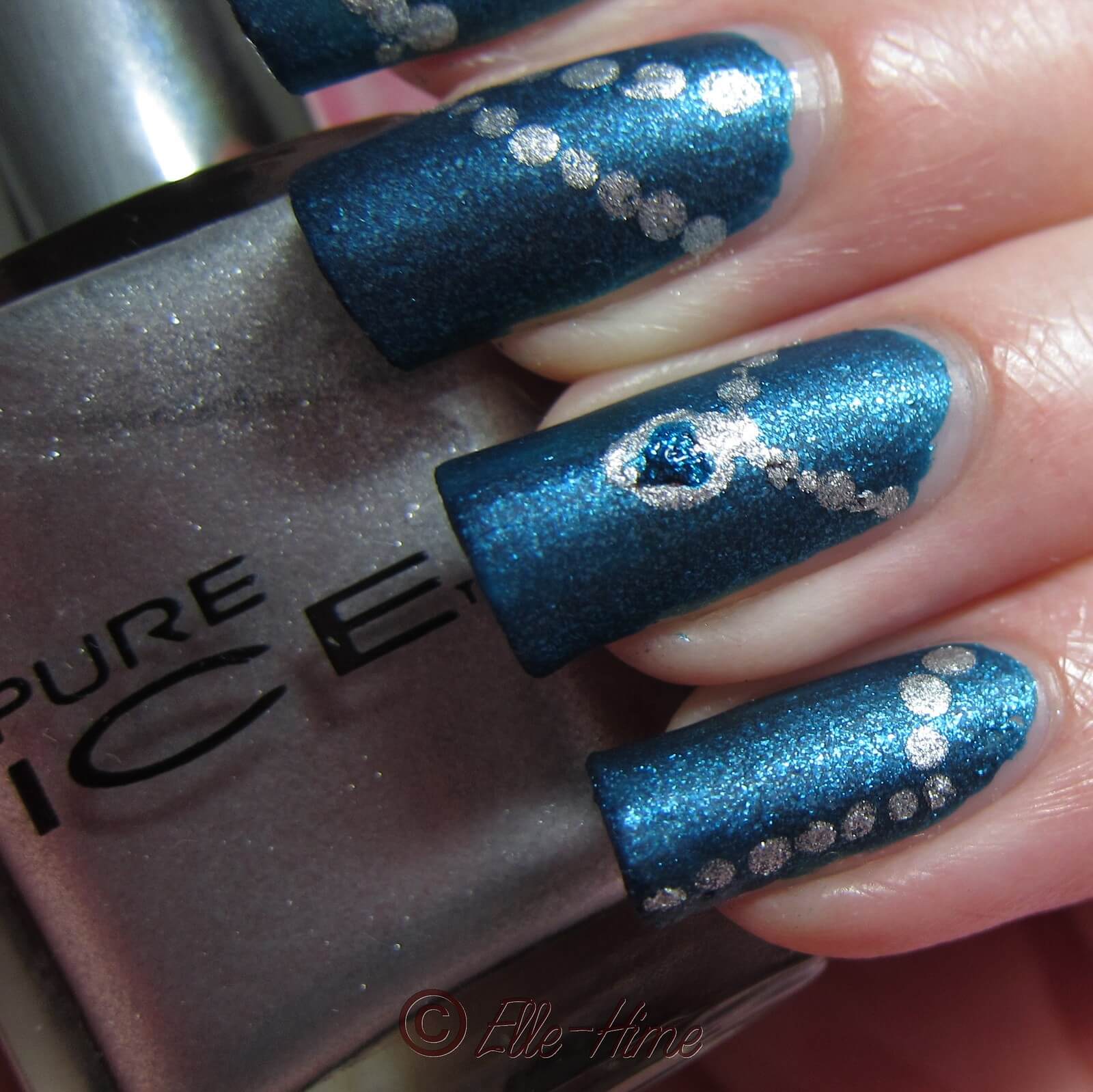 After wearing this for a day I was impressed with how it held up with no topcoat, but decided that for going to work I wanted the extra protection from a coat of Poshe. Plus I wanted to see how it would change the look! So here is the manicure again, but in shiny form.
(Which you only have a 1 in 8,192 chance of finding!)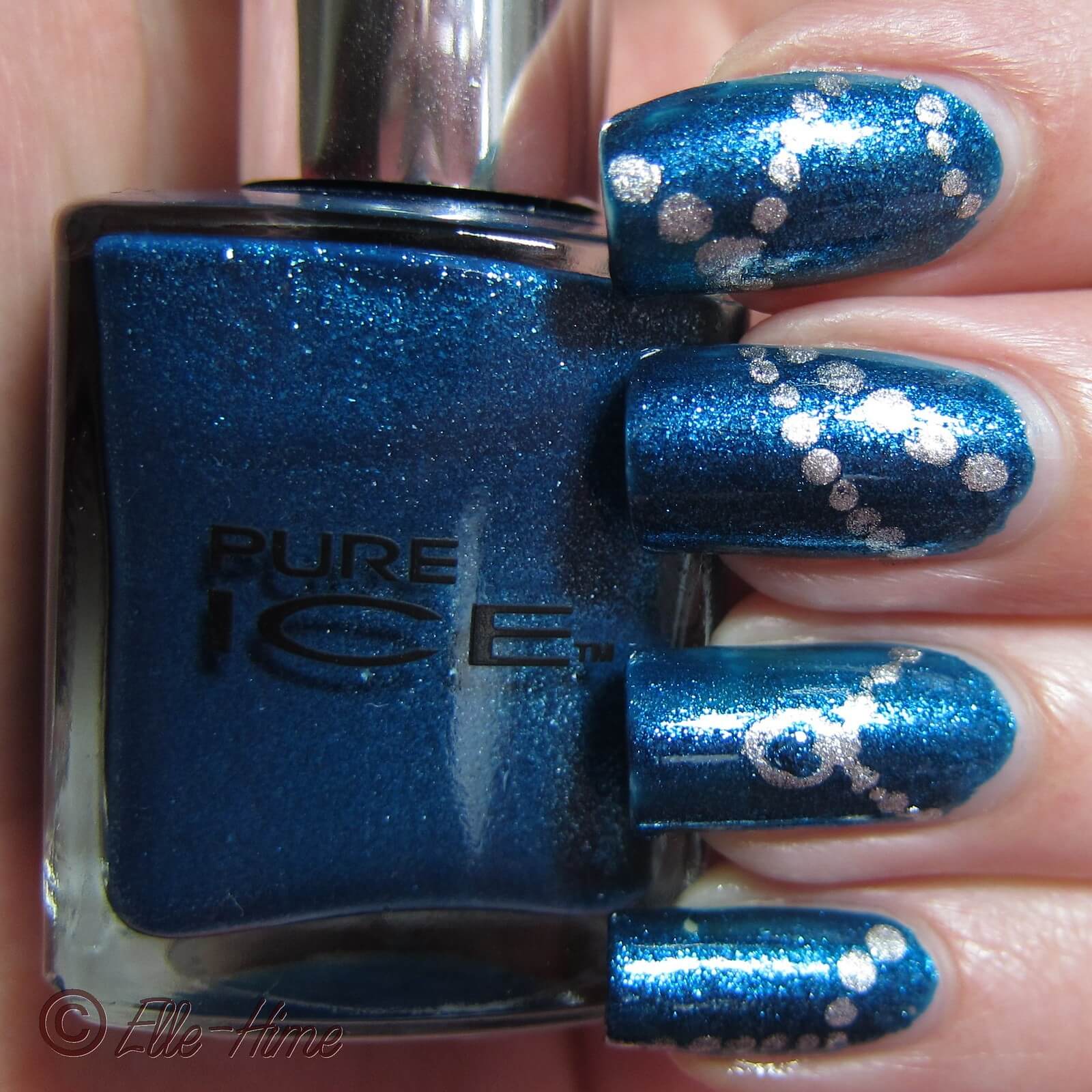 What do you think? Remember that Ruffled Sheets is one of the polishes in
my giveaway
! Because it's a set of gold, silver, and copper I hope that I've inspired whoever will win to try something like this. Wouldn't it be awesome with those three colors as the chains, overlapping each other on a glossy black or white background?