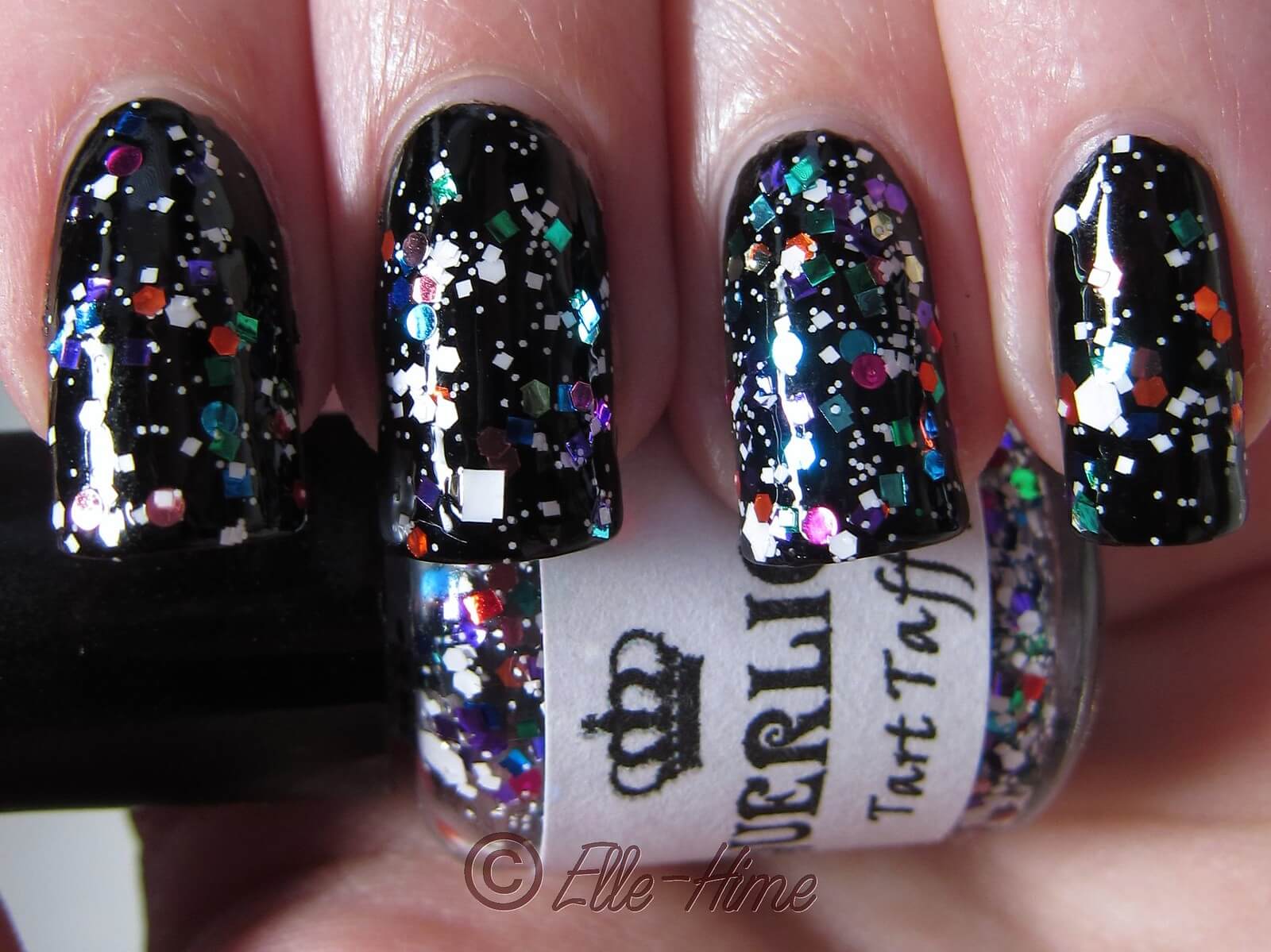 Of the three Laquerlicious mini polishes I received to review, Tart Taffy has to be my favorite. A metallic rainbow and matte white glitter polish in a clear base, it hits all the right notes. I chose to layer it over Wet 'n Wild Black Creme to really make it pop. I can't figure out what this combination reminds me of, but I love it!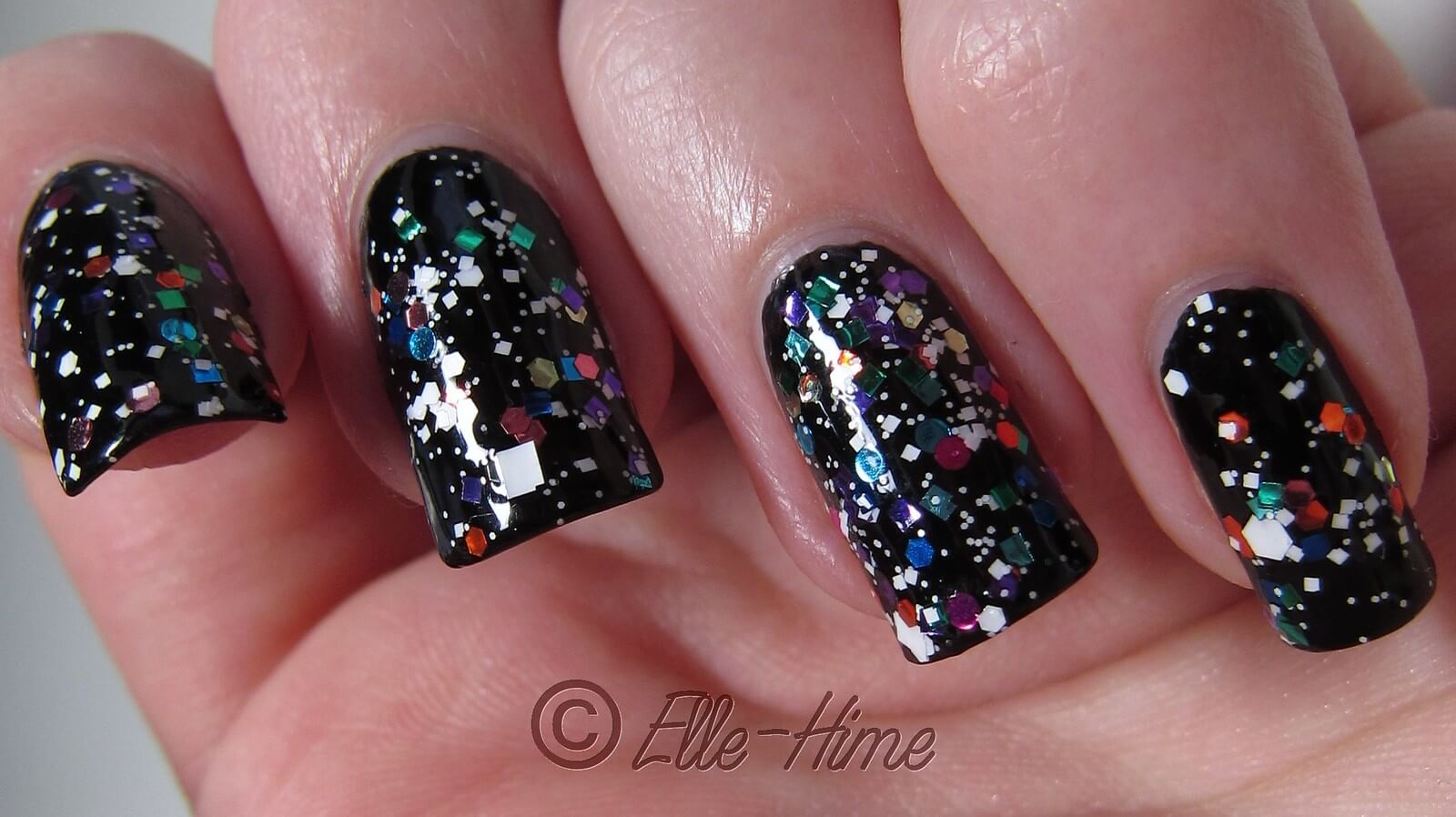 I only used one coat on my nails except for my ring finger, which got two. This glitter spreads very well and I didn't have issues with it clumping or dragging to the edge. It's like a paint splatter manicure without all the mess!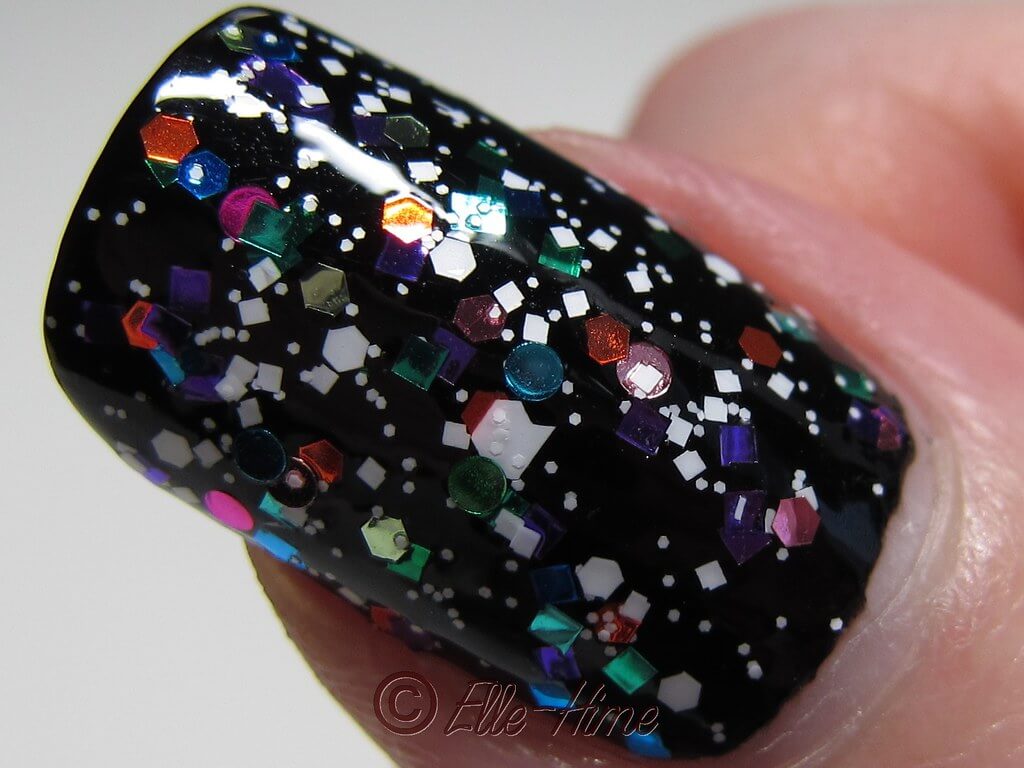 The mix of glitters are so perfect, too. The matte white comes in tiny hexes, small and medium squares, and medium hexes. The rainbow colors are all medium size, and they come in hexes, squares, and circles! Yes, circles! I can't get enough of how nicely this has been blended.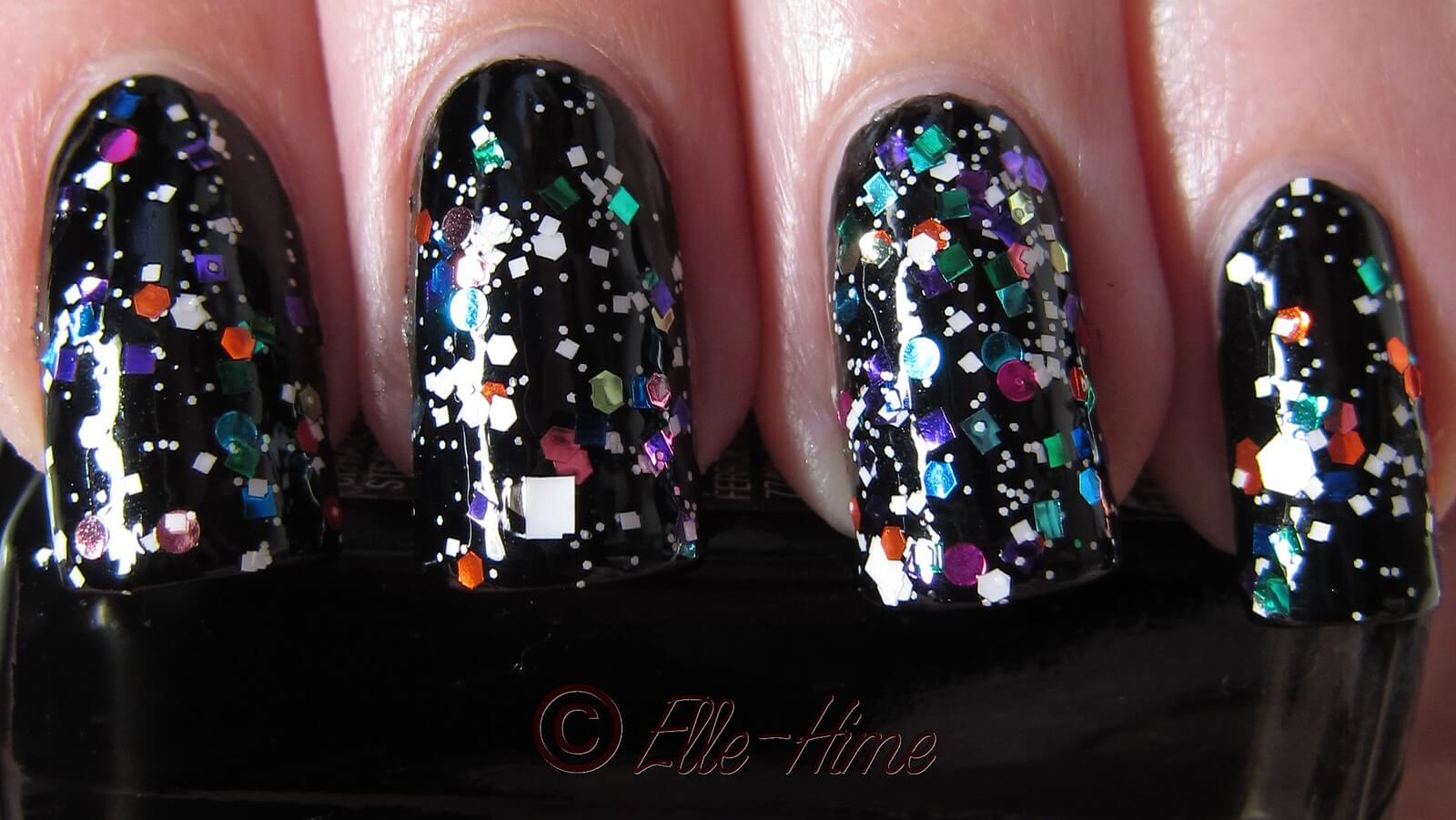 I wouldn't have thought this glitter was so great from the bottle picture Online; getting a mini to swatch was my eye-opener. I hope my swatches were able to do the same for you! This glitter is a stunner and I recommend it to any fan of rainbow glitter, white glitter, and rainbow-and-white glitter! As always
Laquerlicious
polishes are
sold on etsy
- go check them out!