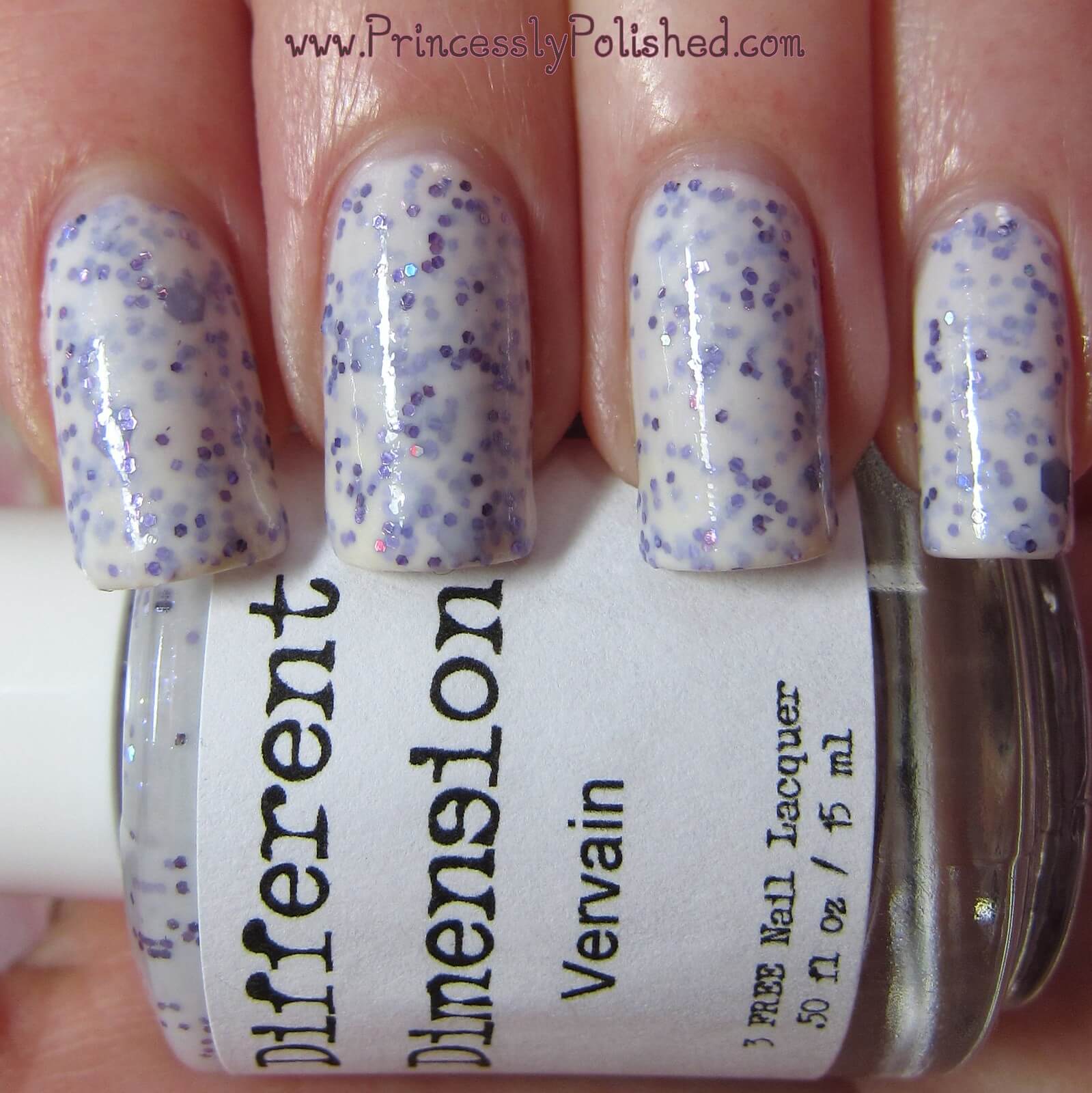 Today I'm sharing another polish that Missi from Different Dimension sent me for review: Vervain. I didn't actually name this one, but it reminded me of the same flower that she did name it after! I was browsing the Internet looking at flowers for spring time polish name inspiration when I saw this picture:
Image source: BHG
Verbena and vervain flowers come is several colors, but I think this white and purple type is the prettiest. Let's take a look at a bottle shot of this polish!
It contains small purple holographic hexes and large purple hexes. The large size glitters are more sparse and you won't end up with as many on your nails as they appear in the bottle, but they are there. Most of mine ended up buried in the layers of polish. The milky white base is hiding a very beautiful purple micro-fleck shimmer. This likes to hide and I couldn't see it on the nail at all, but if you enlarge this bottle shot you can see it in about the middle-right area.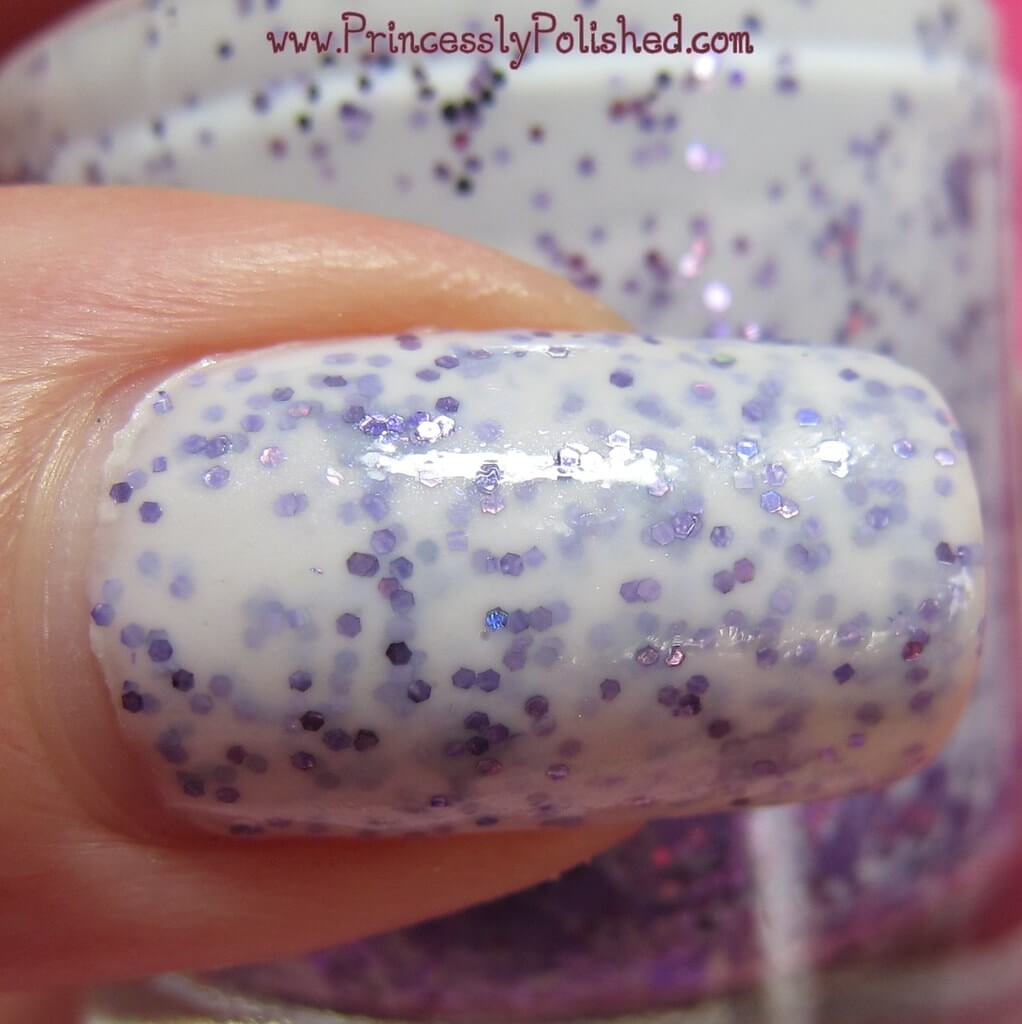 I wore 4 coats of Vervain for these swatches. The formula was a bit more tricky that usual for Differnent Dimension. It was also sheer and that is what it took to get rid of my VNL, but if you're okay with some VNL it was looking good at 3 coats. If you're totally obsessive over opaque nails or "saving" on your glitter polish you could layer 1-2 coats over white. That would (probably) still end up being 4 coats of polish, though. I really like the depth of all the glitter. I just wish you could see the pretty shimmer! I have a hunch that you could layer it over another color to get that shimmer to be seen - any suggestions?
As always
Different Dimension
polishes are available
on etsy
!