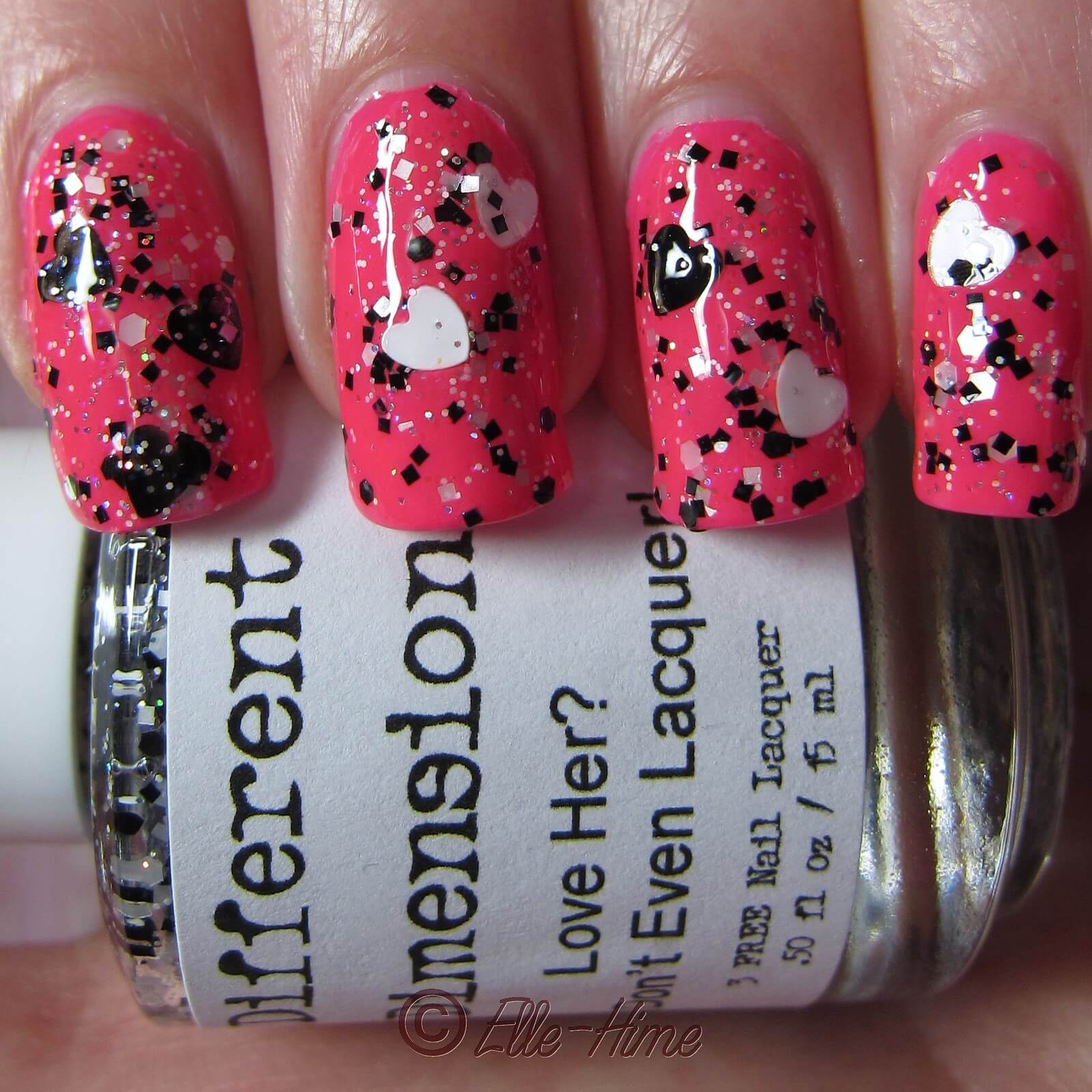 When my nail mail from
Different Dimension
arrived, chocked-full of
nail polishes that I helped name
(still in a slight state of disbelief on that), I didn't know where to start. I felt like I needed more hands right away! I finally settled on Love Her? I Don't Even Lacquer! for my first mani, since it is the polish that got the ball rolling.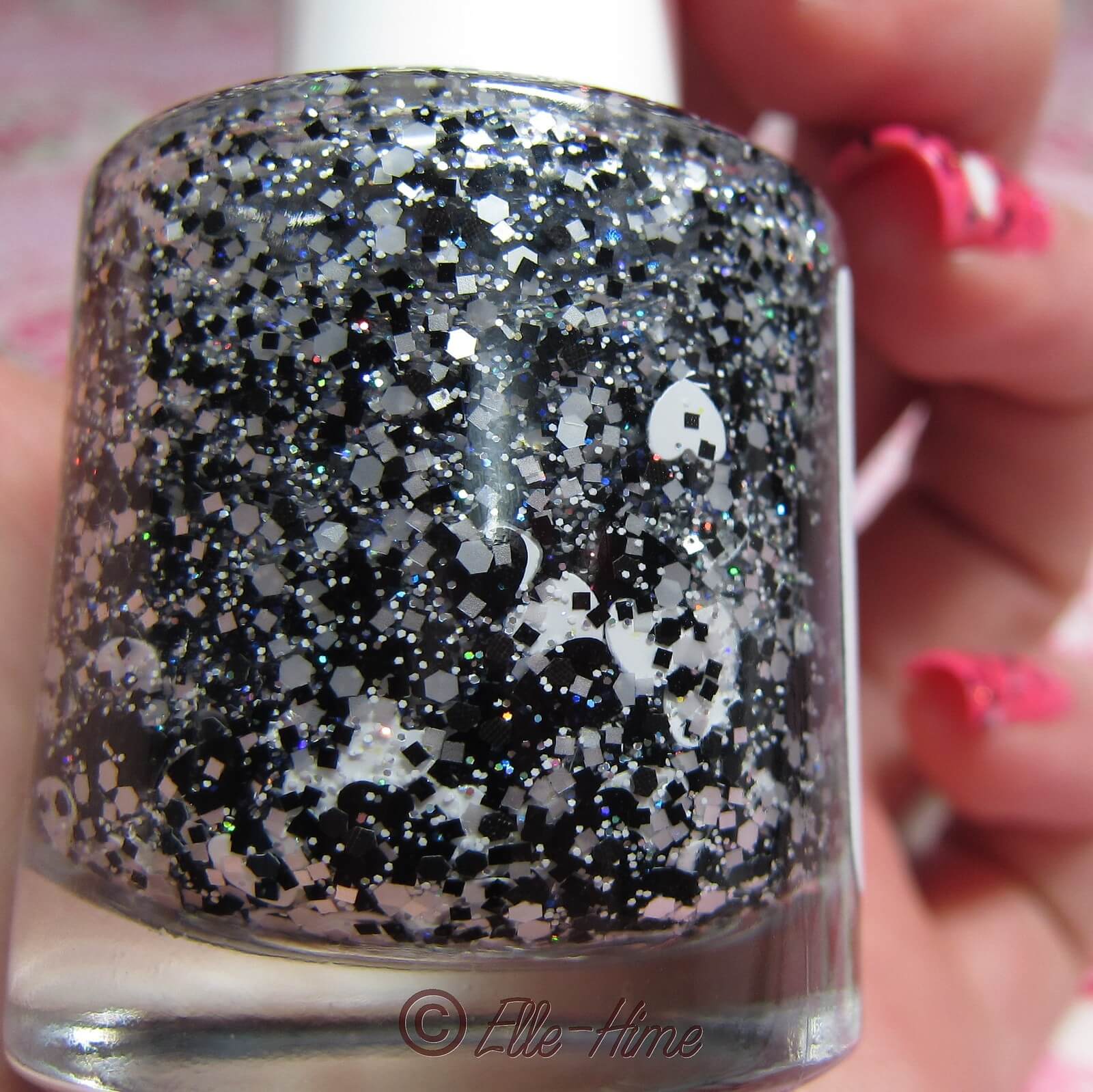 First off, take a look at the pretty bottle macro! You might want to click to see larger. LH?IDEL! is a black and white glitter with a little something extra in the form of holographic microglitter and blue-purple sparks. You'll find white hearts and tiny glitters, sheer white squares and hexes, and black hearts, squares, and hexes. This is all floating in a clear base for maximum versatility!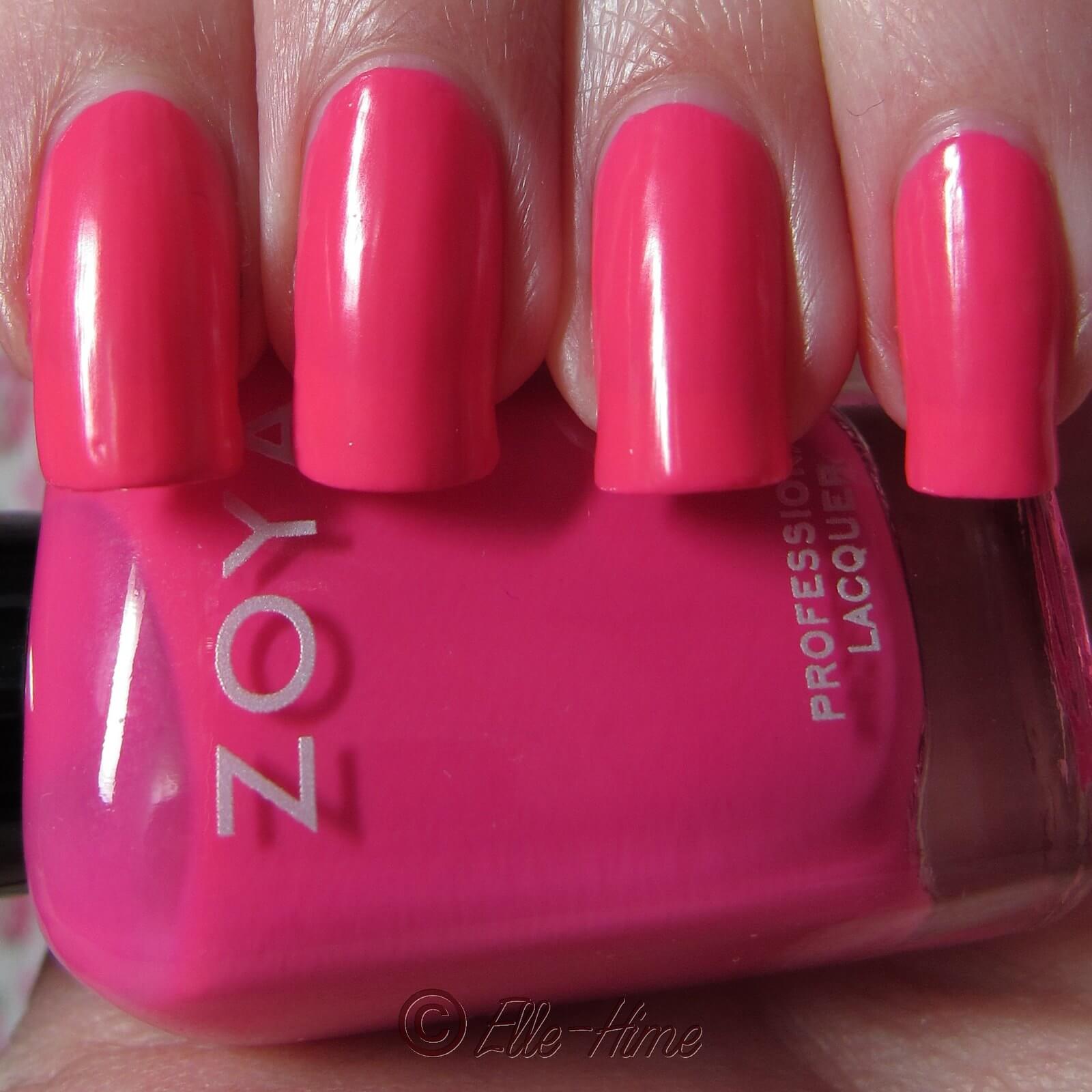 My base was two coats of Zoya Layla, an insanely-bright-yet-not-neon color that dries to a rubbery finish as seen above. I don't often reach for such a bright color but I was pleased with how wearable Layla was! This plain swatch is more accurate of the pink color, as well.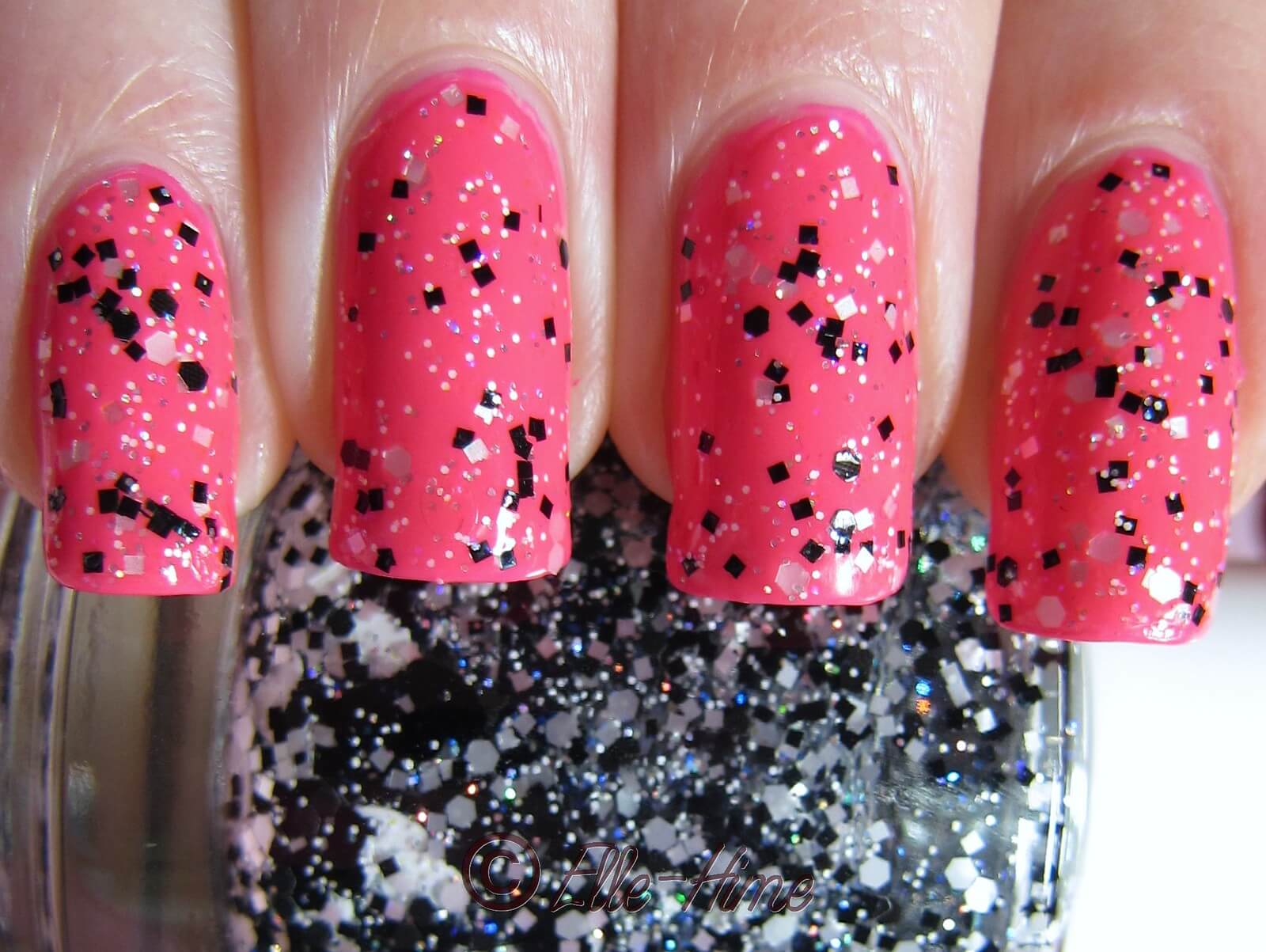 Now, I know that not everyone likes large glitter on their tips, so the above nails are for those people! I managed to avoid the hearts not not shaking the bottle at all and using one thin coat of LH?IDEL! I really liked this look! Sort of Lisa Frank dalmatian puppy. Otherwise just leave your bottle upside down for a bit before using to help the heavy heart pieces mix in better. There are a lot in there, and using that method I ended up with plenty of hearts on my other nails.
I used the tip of an orange stick to poke some of the unruly hearts into a better place on my nails. I used one coat of Poshe topcoat on the nails that had no hearts or hearts that laid flat, and two coats for the ones that had more texture. This polish wore really well and I didn't get a single chip, even when I started picking at it!
You can get your own bottle of Love Her? I Don't Even Lacquer! from the
Different Dimension
etsy shop
. What will you wear it with?
Zoya
Layla can be bought from the brand's
Online shop
.
Thanks for letting me share this extra-special polish with you!