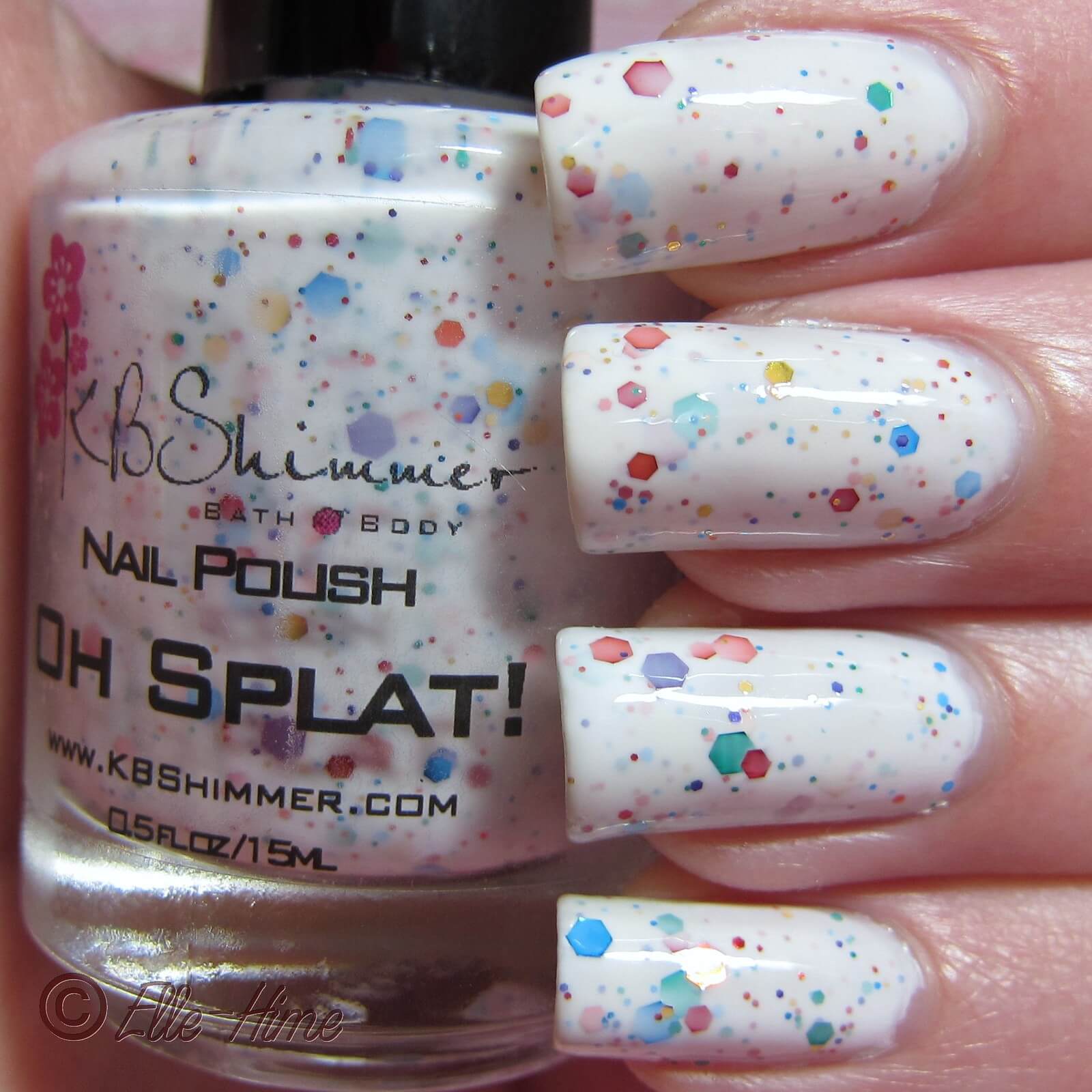 Today I'm showing my first
KBShimmer
polish: Oh Splat! They make so many amazing glitter blends, it was hard to pick one as a favorite but in the end Oh Splat! stayed at the top of my wish list. This polish is extra special to me because it was given to me by one of my favorite nail bloggers, Jen from
The Nail Polish Project
. You should go check out her blog once you're done reading here!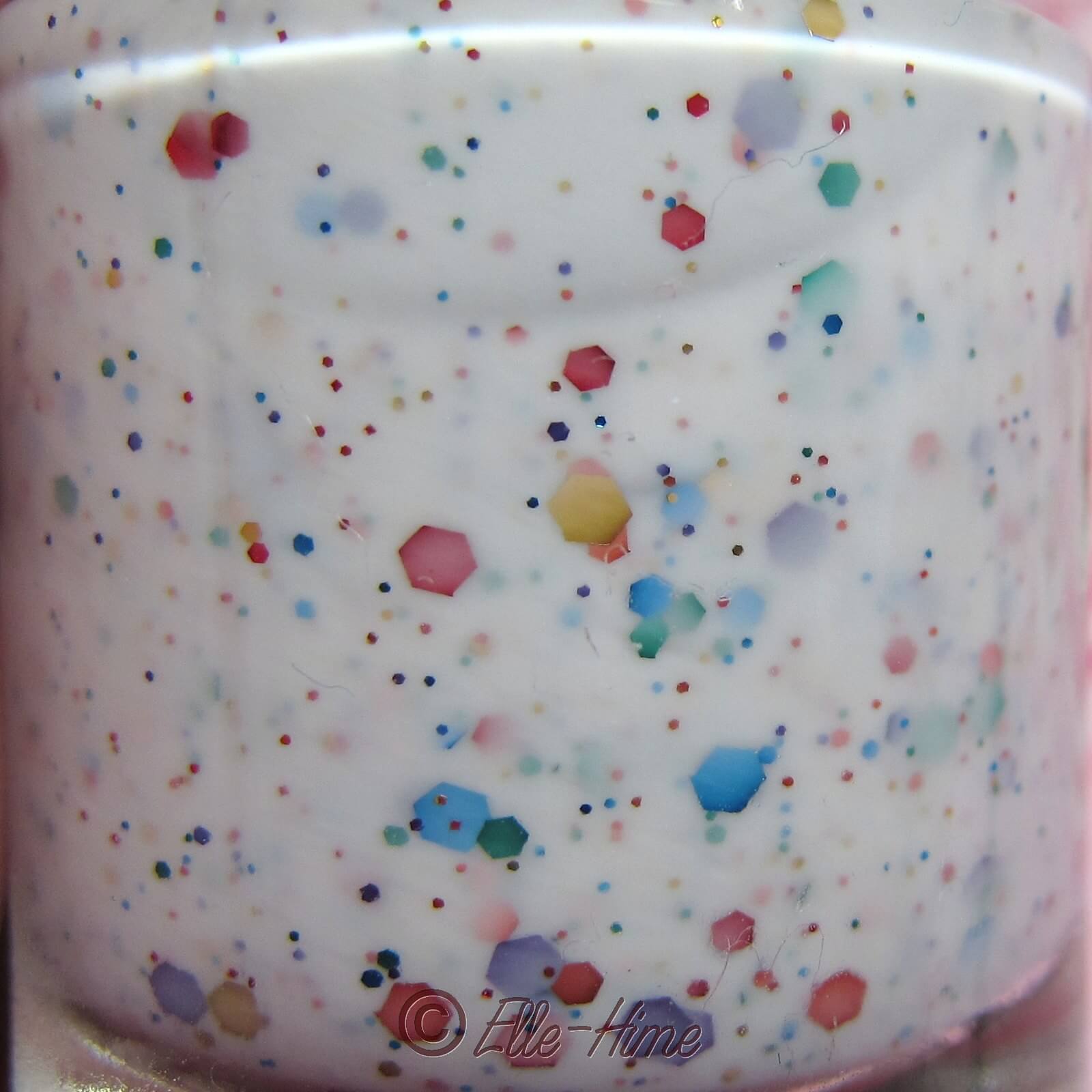 Oh Splat! is a white creme polish with a rainbow of glitter inside it. Red, orange, yellow, green, blue, purple: they're all there! And in four different sizes. I used three coats by itself for my manicure. The formula was a little bit thick so I will try adding some polish thinner before I use it the next time. I finished my nails with one coat of Poshe and it leveled the polish out just fine. Also, my nails were smooth and texture free.
The glitters are metallic but appear matte in the polish when they get covered by the white base. The glitter in the "top layer" is more shiny and sparkly than it appears in pictures. It makes for interesting depth! =)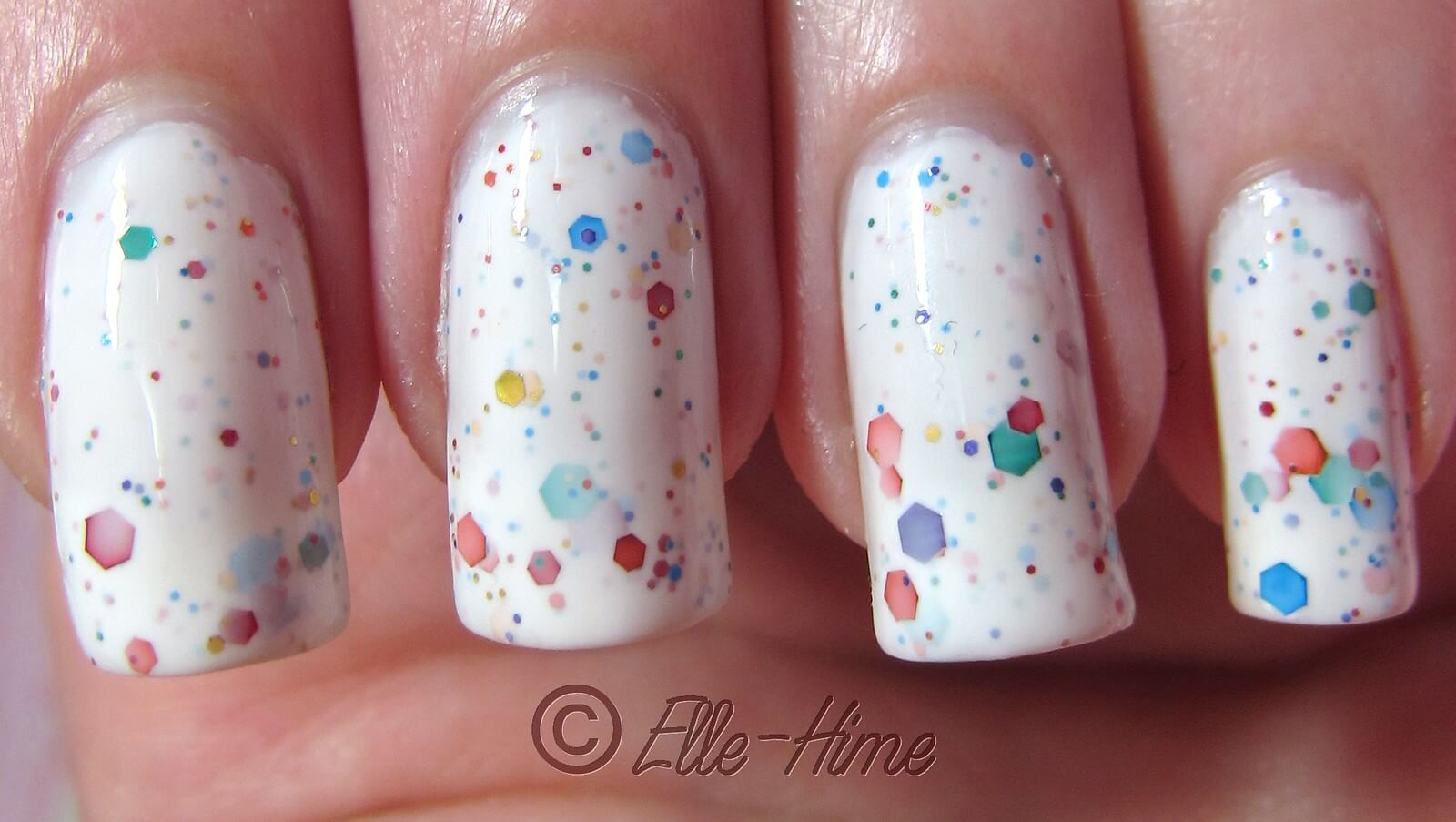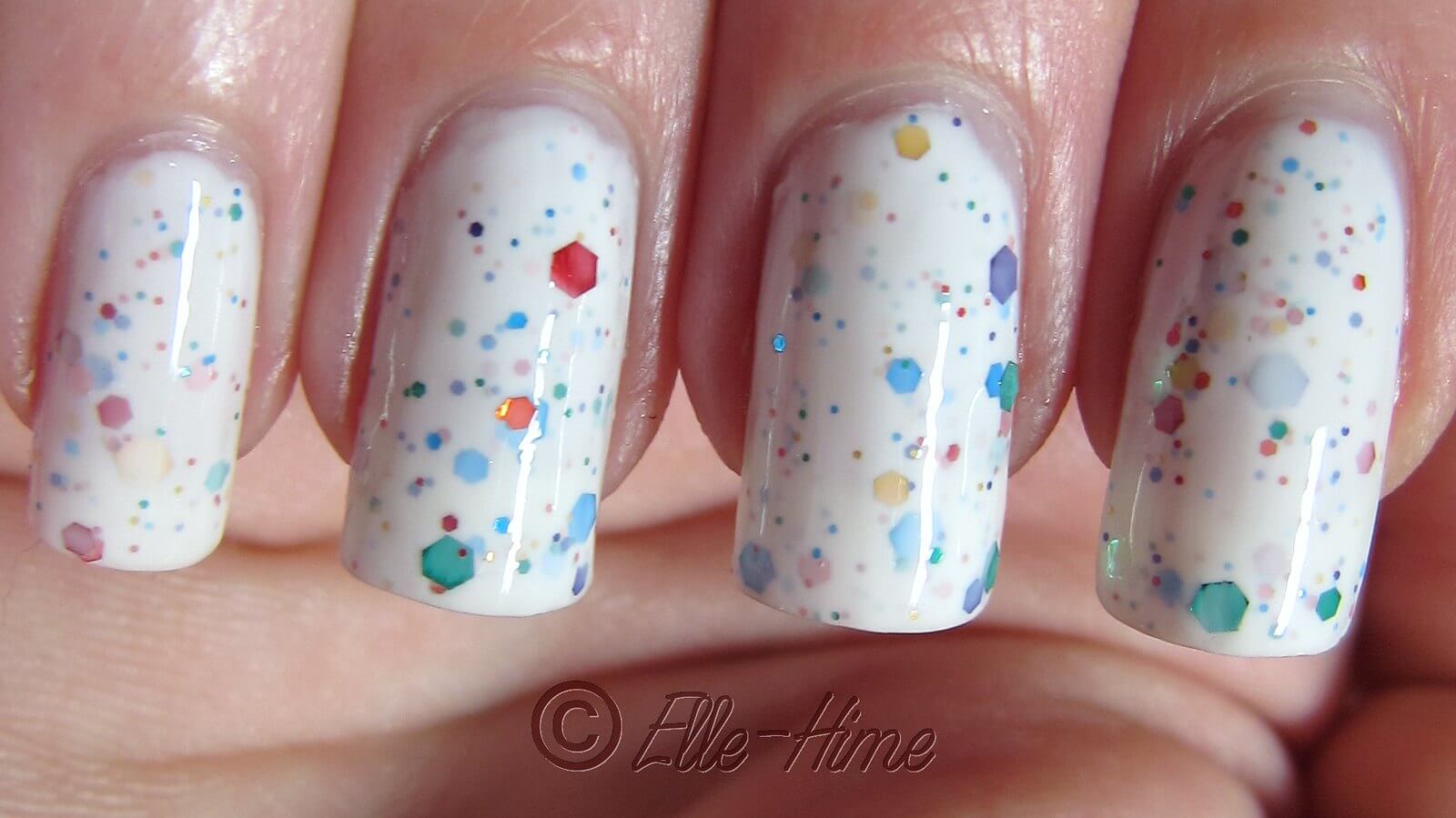 I had to take pictures of both hands to show off the variety in this manicure! It was really eye-catching. The white is surprisingly bright, definitely a creme formula. It looks best at 3 coats, because it has a lot of depth and glitter while being perfectly opaque. Sadly this manicure wasn't very durable, though. Despite not having any glitter texture the large hexes were flaking off my nails, and it started chipping after a day. Hopefully it was just a fluke!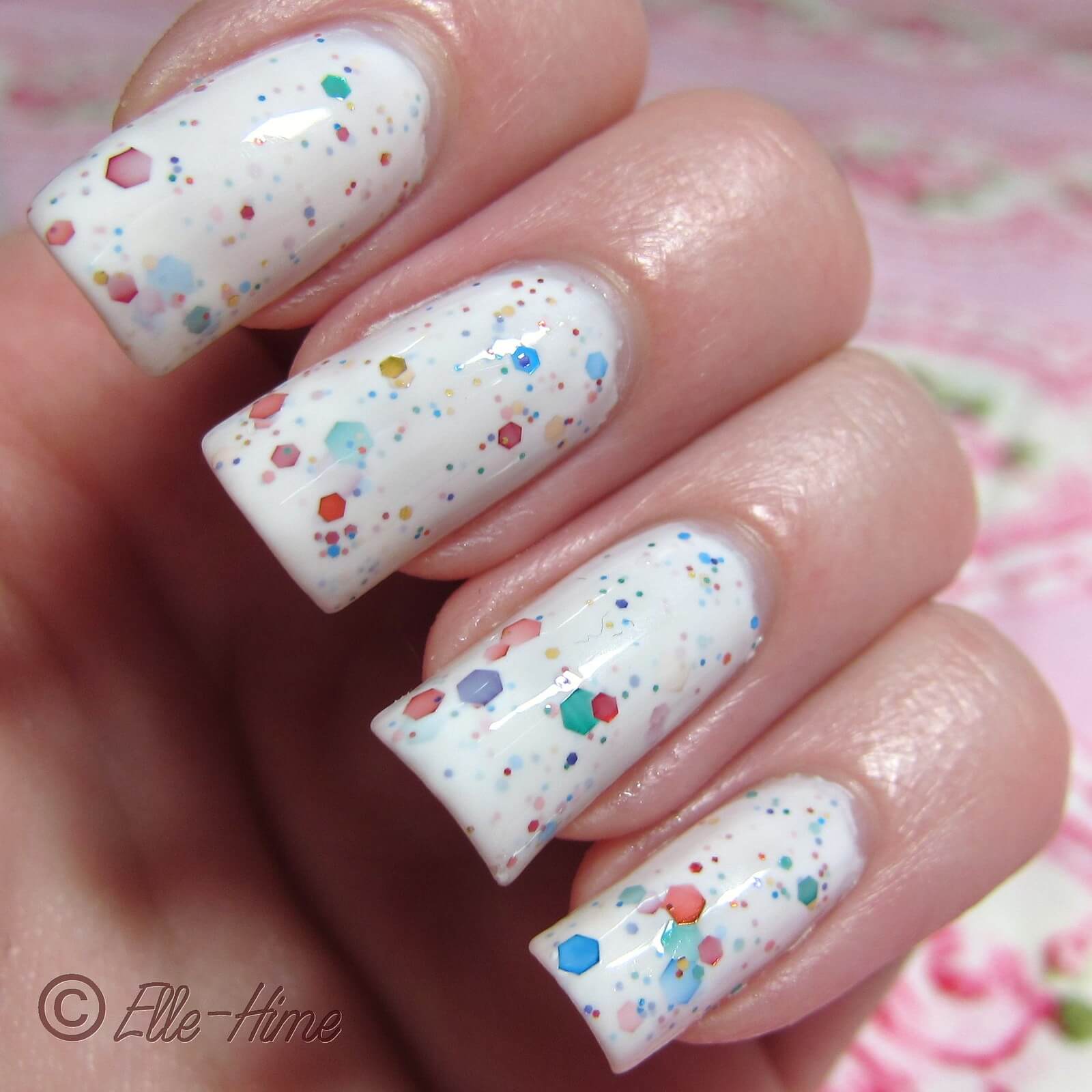 KBShimmer
polishes are $8.75 for a full-size bottle. You can buy them from
their website
or
on etsy
. Thanks for looking!