Hi Everyone! Exciting news today: I have a new job! Well, maybe not exactly a new "job"... I've teamed up with Missi from
Different Dimension
nail polish to help name some of her colors! They just became available today so I want to share them with you! Please note that none of these pictures are mine - they came straight from their Etsy listings. So here are 4 new polishes that make up the
"Love's a Punny Thing" collection
:
This started out as a custom requested polish. I came up with that name and knew it needed to be a black and white heart polish! Missi asked if it could be part of a new collection, and I said yes. I'm so happy to share one of my polish creations with everyone else! And it helped open the door to me naming more pretty polishes...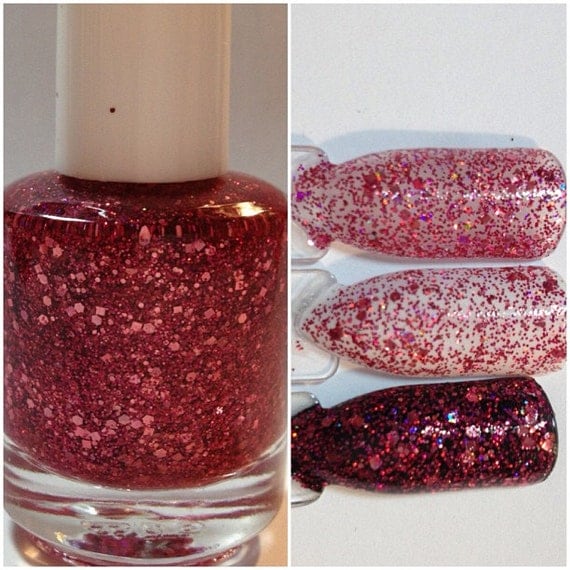 I'm second-most excited about this one, because look at all that pink! I can't wait to try it!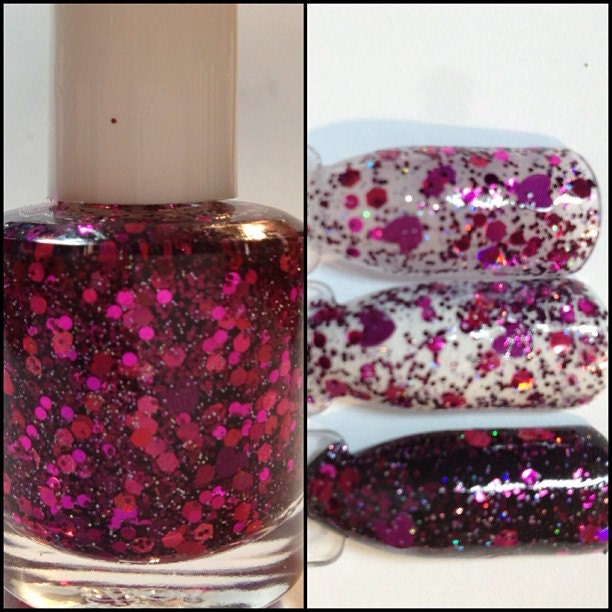 I love this purpley-pink-red blend... And yes I'm quite happy with the name!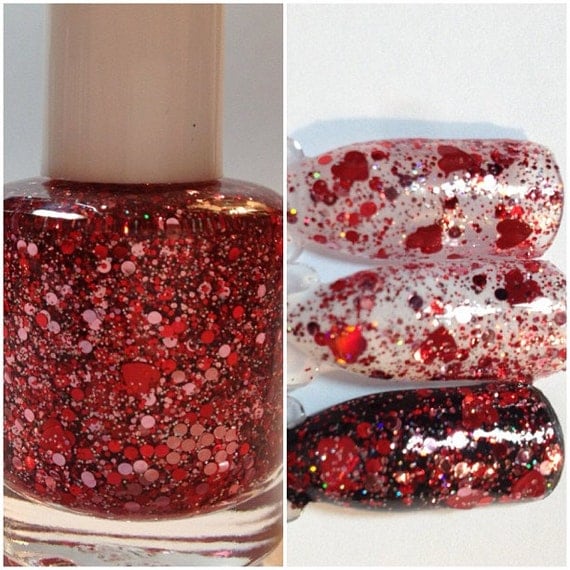 A mix of hearts, circles, and microglitter... I really like those pink circles!
I also helped Missi decide on a name for a new space-themed polish, which I have to include in this post if for no other reason than it being gorgeous!! I seriously can't get enough of this bottle shot...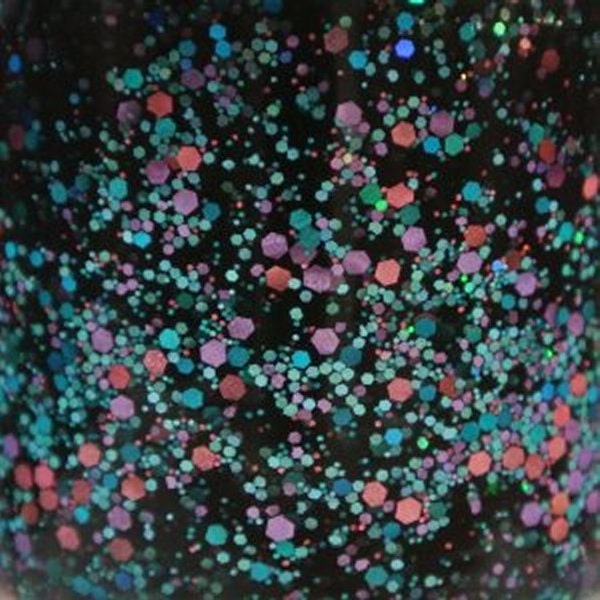 Orbital
-
see listing on Etsy
Black jelly polish filled with blue, purple and pink glitters? Yes, please!
You'll be seeing these brand-new polishes sometime soon in the future on my blog. Thanks for checking them out! Which one do you like best?