I've been drawn to lighter colors lately. Maybe it's because we are nearing spring, which I love, or maybe it's because I've been in such a good mood lately. I'm not sure, but that is besides the point. When I was looking for a color to wear on my nails yesterday I knew it had to be either China Glaze Kinetic Candy or Sweet Hook. I was thinking of using both. But then I spied my lovely new Milani glitter, and realized that the color paired perfectly with Kinetic Candy. I'll try Sweet Hook another day!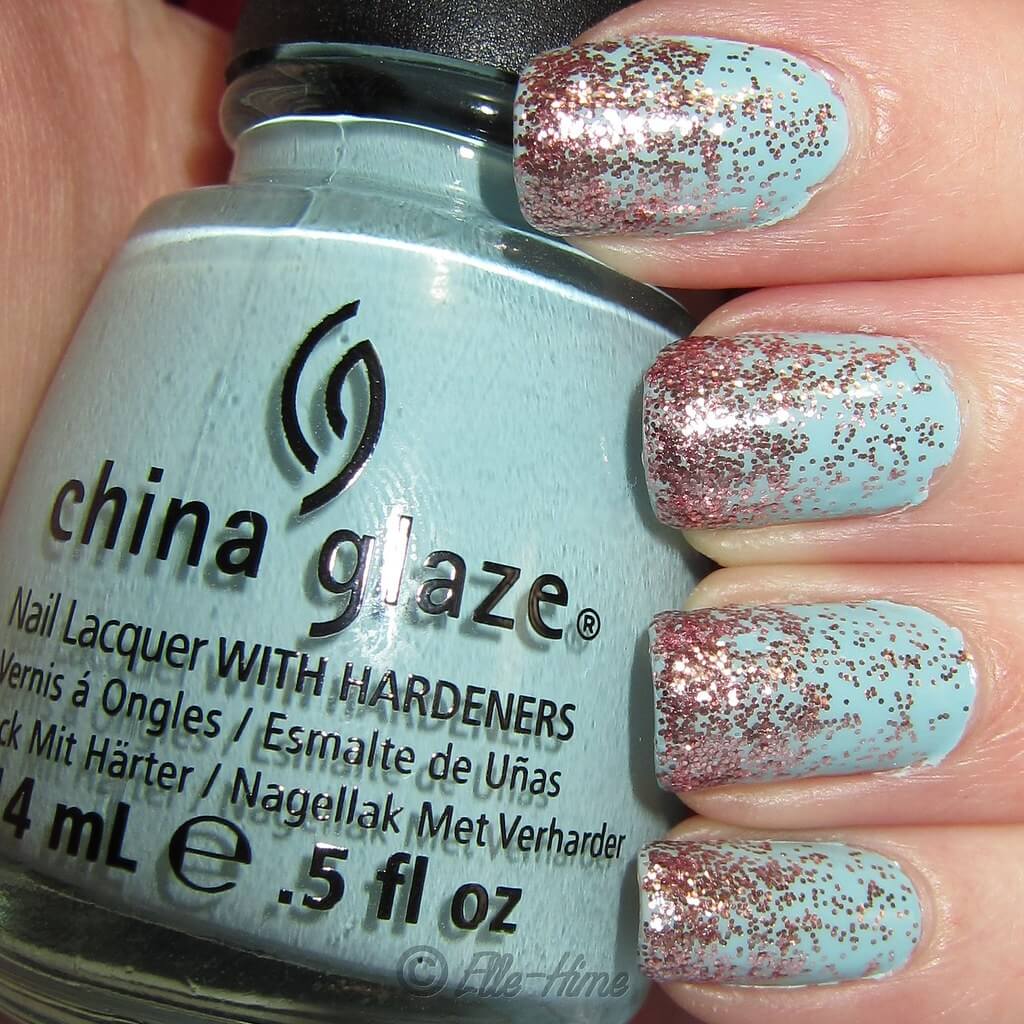 I strongly suggest clicking to see the larger versions of my pictures for this mani because you can make out all the tiny glitters! Super awesome! In fact, I distracted a manager at work with how sparkly they are!! This is also my very first glitter gradient manicure. =)

I think that my thumb came out the best but I'm sure it was just chance. Glitter is hard to predict and having such contrasting colors was pretty unforgiving of me. At a regular viewing distance all my nails looked good and seemed to have a nice gradient going on!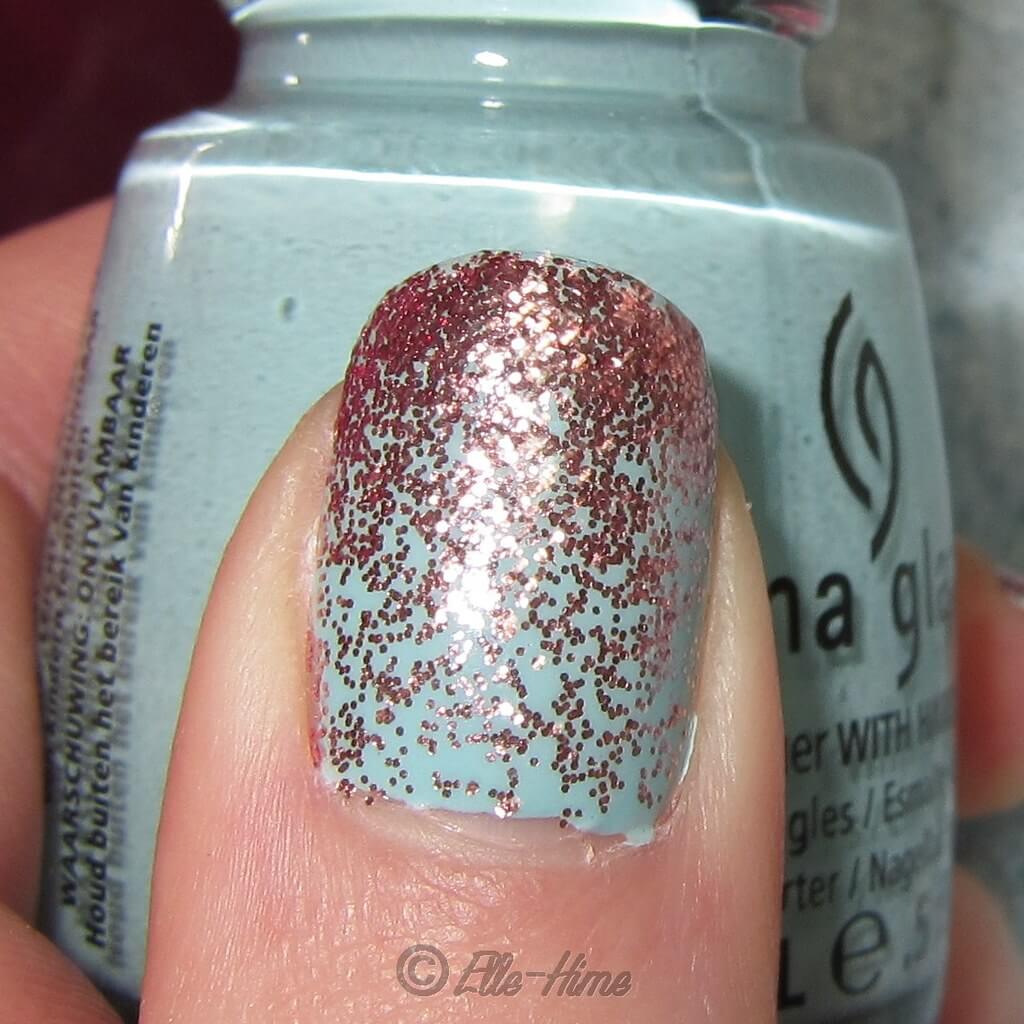 As for
China Glaze
Kinetic Candy, I love this polish! I could have nearly gotten away with one coat but two was perfection. It applied beautifully and dried very shiny. If I was a nice blogger I'd take pictures of it before I covered it in glitter, but oh well! I will say the color dries a tiny bit darker than it looks in the bottle.
Milani
Disco Lights is from their regular line of nail polish, and not even one of their new colors, as far as I know. I'm surprised I don't see it around more. It is completely packed with tiny pale pink hex glitter in a clear base. Check out this bottle: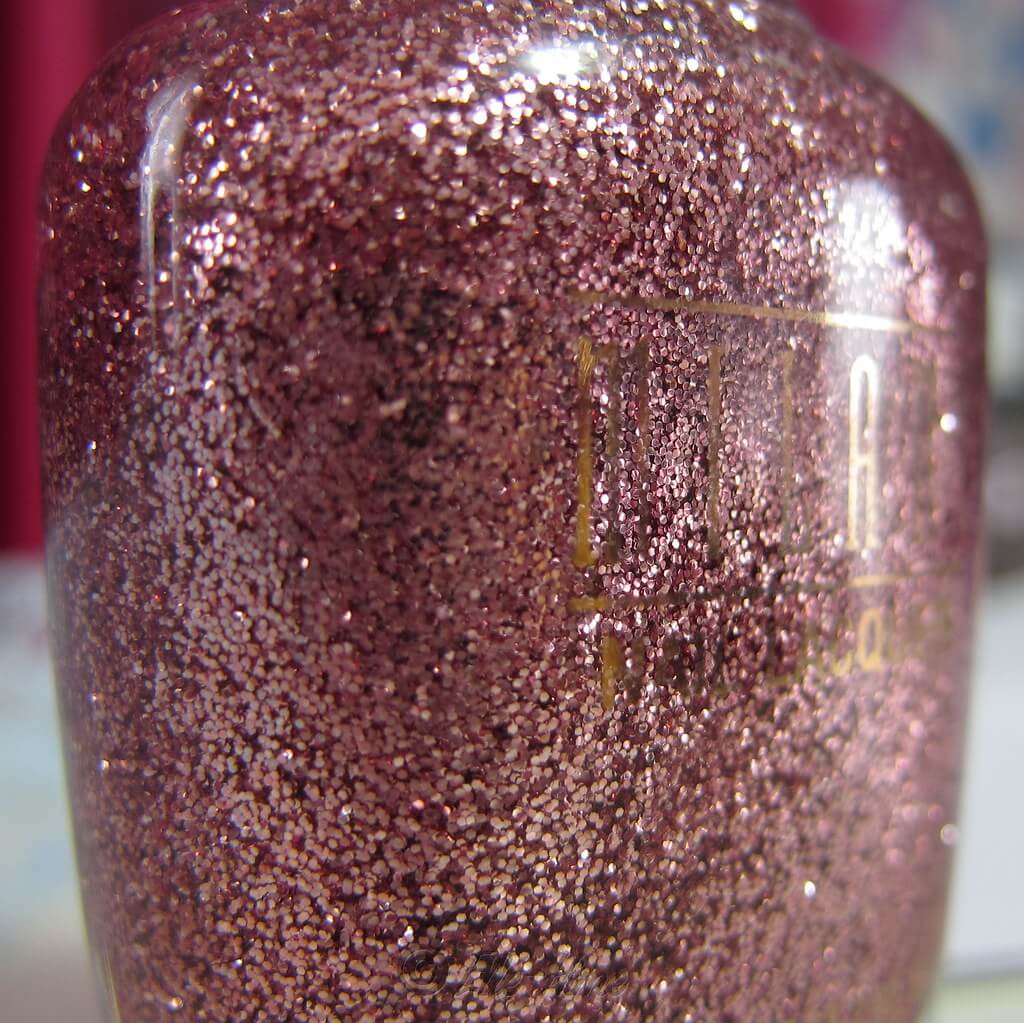 This photo was taken without flash... really amazing bottle of polish!! These glitters are seriously sparkly and shiny, the effect is gorgeous and with a flattering color like this I will be using this over a great variety of colors. Basically this polish is pure love and I highly recommend it!
To give you an idea of the coverage, the tips of my nails have three coats of Disco Lights, the middle two, and at the base/cuticle there is one. Here is one picture taken without flash to show how glitzy my nails really were: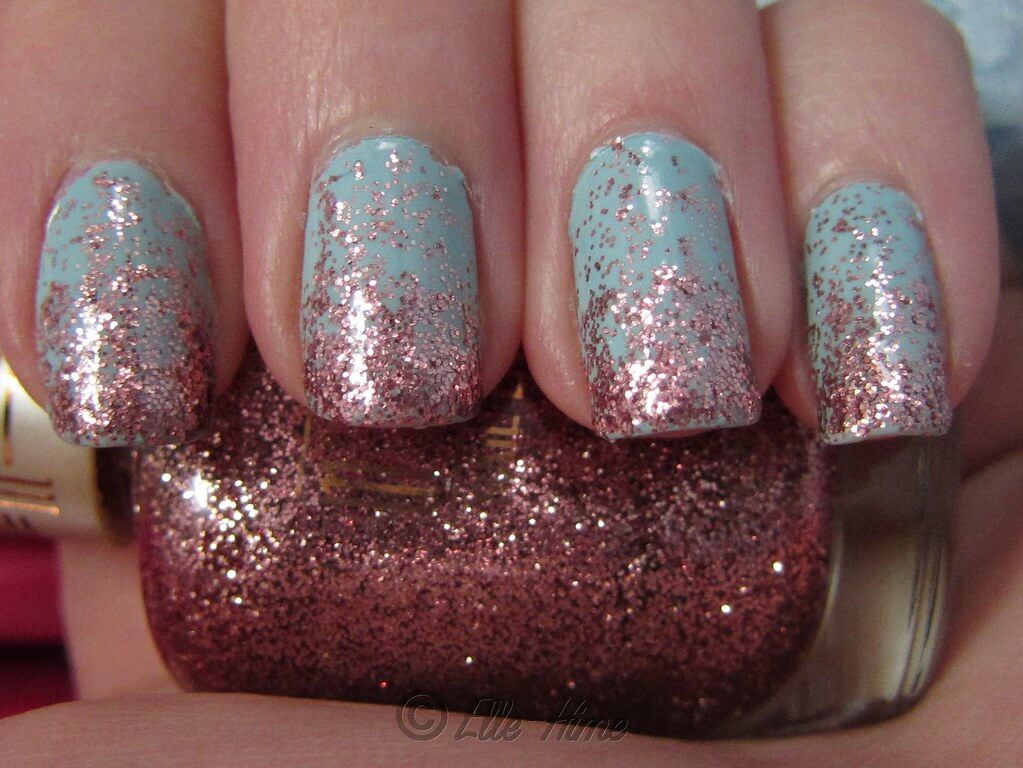 And a couple with flash for clarity's sake... I'm still trying to learn how to take good macro shots without major lighting or flash... I need a light box.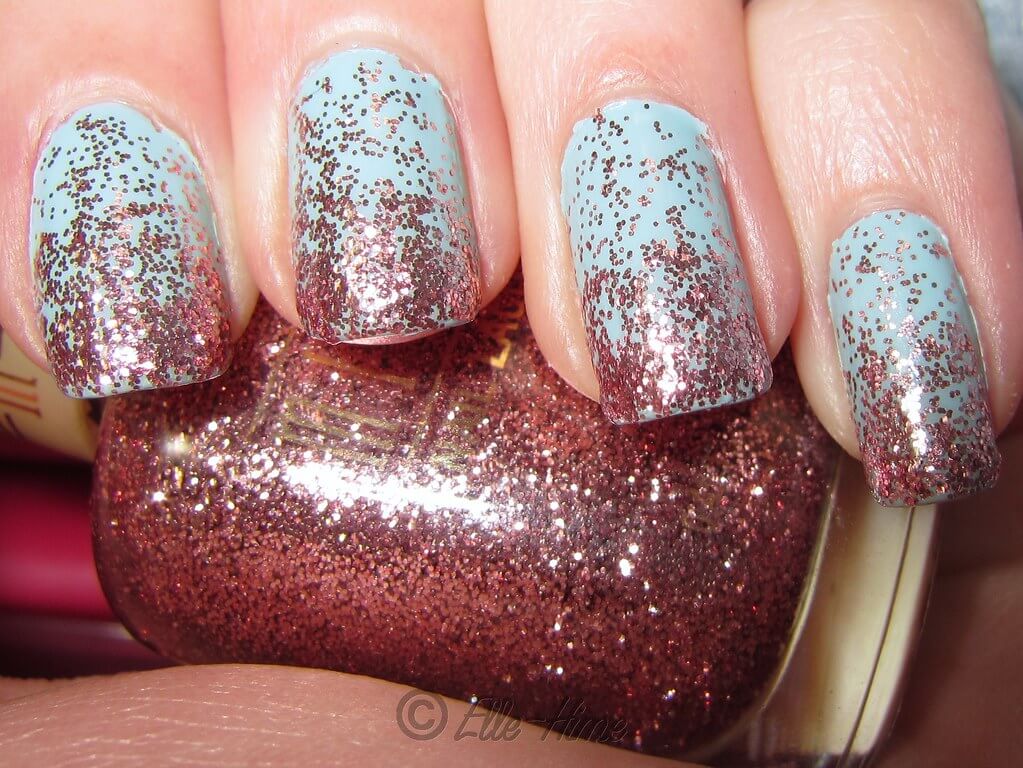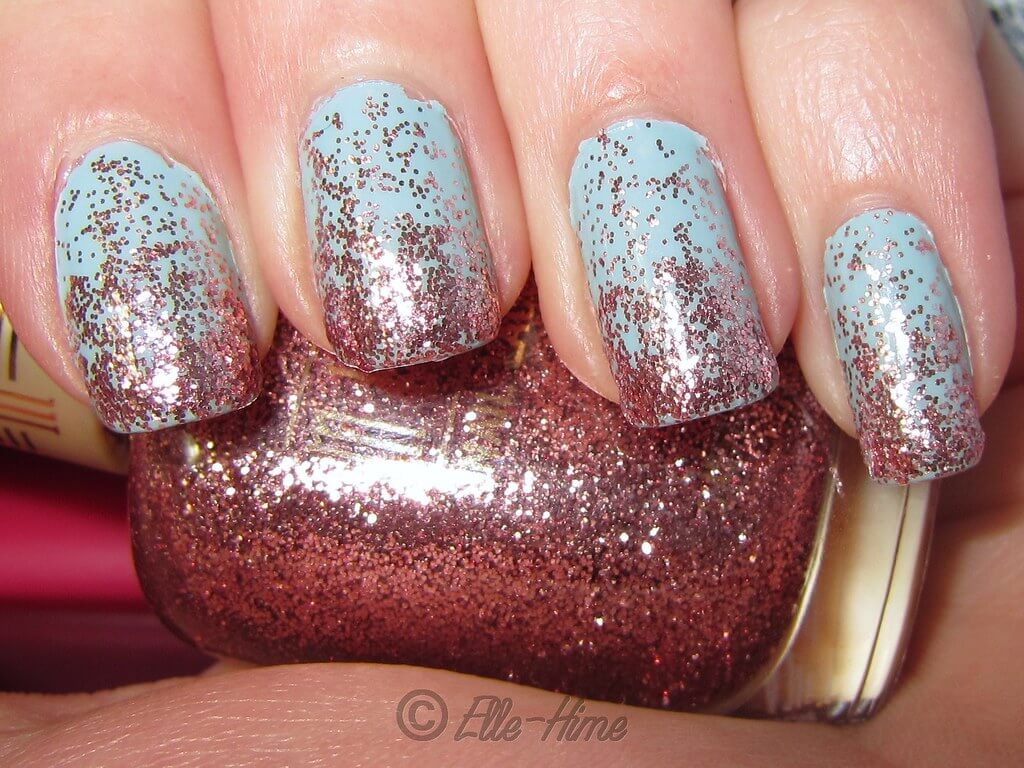 I covered this all with one coat of
Poshe
fast-drying topcoat. It was a new bottle so not the thick polish I generally use for my glitters, but it worked fine. I have just very slight texture at some of the tips. These nails also dried completely within an hour.
So, what do you think of these polishes and how do you like my first glitter gradient manicure? I already have one idea of how to do better next time. I wrapped my tips with Kinetic Candy, but with Disco Lights being a totally different color I think next time I would grab a color close to my glitter color for wrapping the tips!