Hello everyone! I'm taking a break to type this up with gloves on my hands. My cuticles are turning scary because I haven't been giving them enough love. Trying to make up for lost time with oil soaking on them right now. Please ignore the dried skin, but enjoy the polish!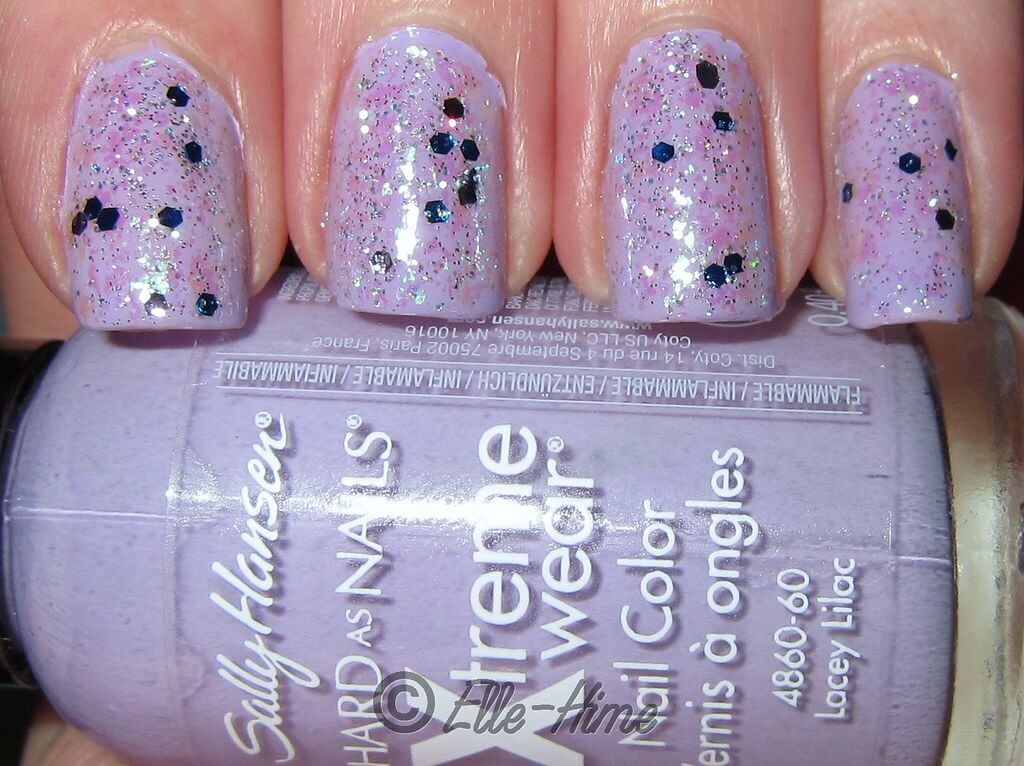 I wanted something light, and I had a new polish to try. I picked up Starry Silver Glitter by NYC and these are the two polishes I used along with it: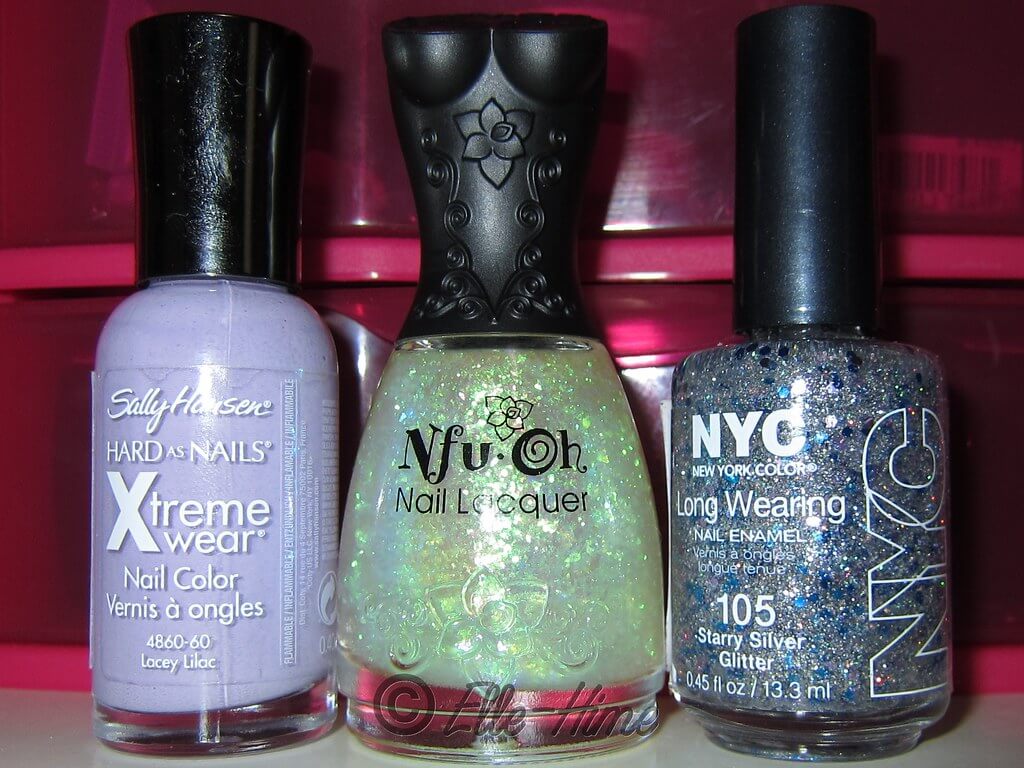 Sally Hansen Xtremewear Lacey Lilac, Nfu-Oh "Firefly Bums" #39, NYC Starry Silver Glitter
I had fully intended to take pictures as I was painting my nails, but I totally forgot... so I did the next best thing and showed what one coat of Starry Silver Glitter, and one coat of Firefly Bums looks like over Lacey Lilac on my right hand: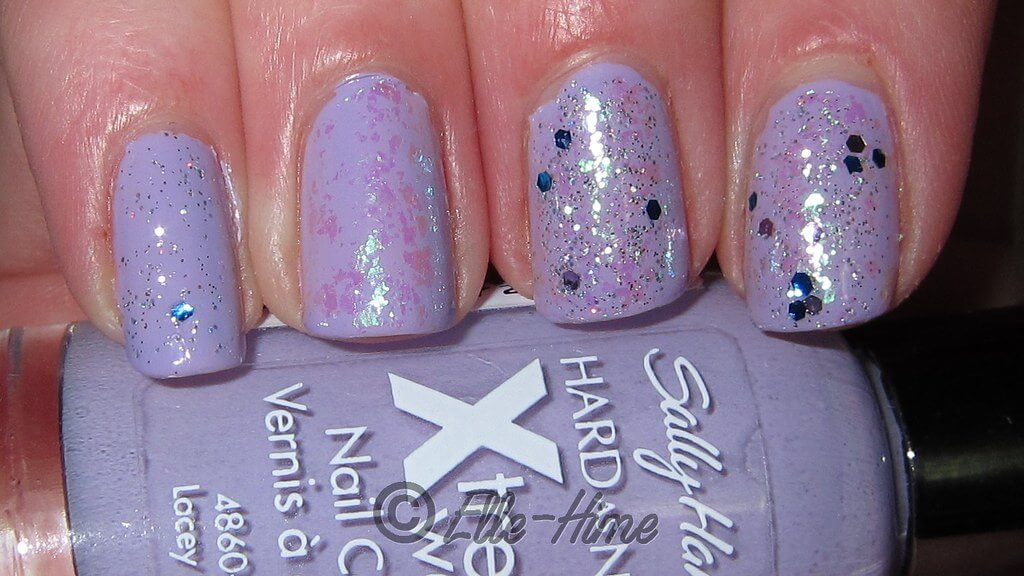 All my other nails had one coat of Lacey Lilac, one coat of Nfu-Oh "Firefly Bums" #39, and two coats of Starry Silver Glitter. In most lighting the flakies shine green-to-blue, but in pictures they showed up more pink and purple. Whatever color they flash, they look really pretty over Lacey Lilac. =)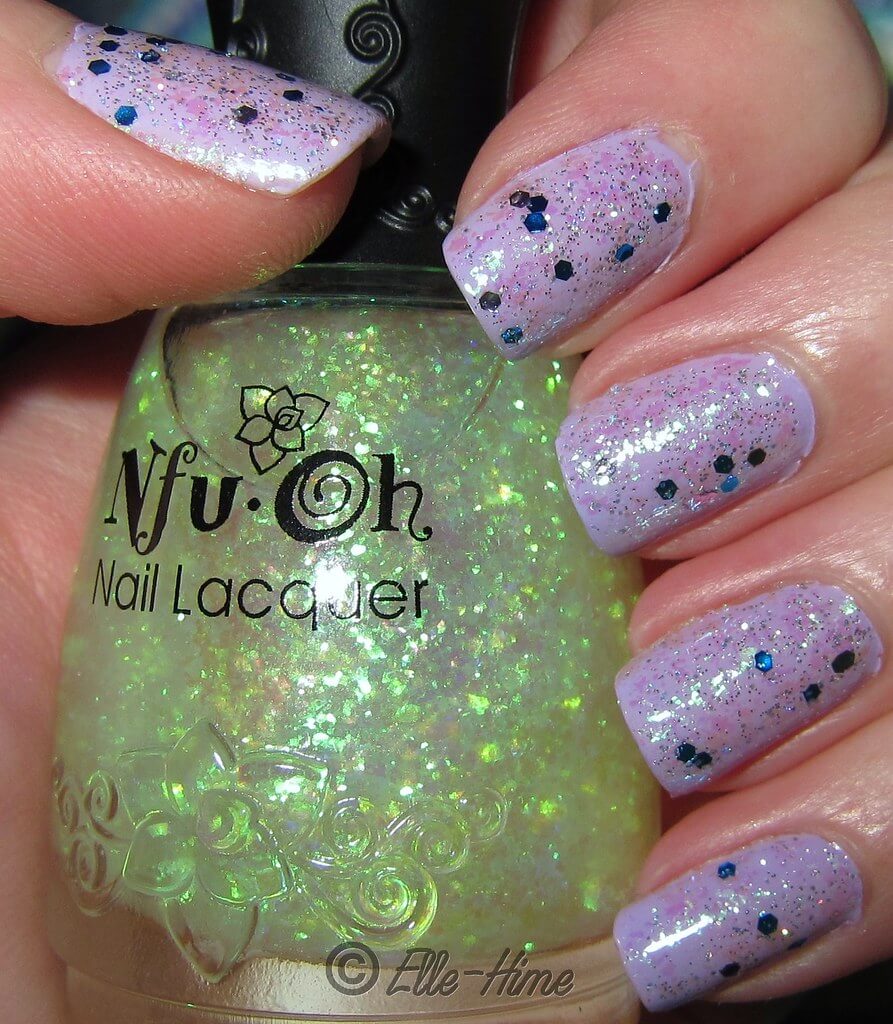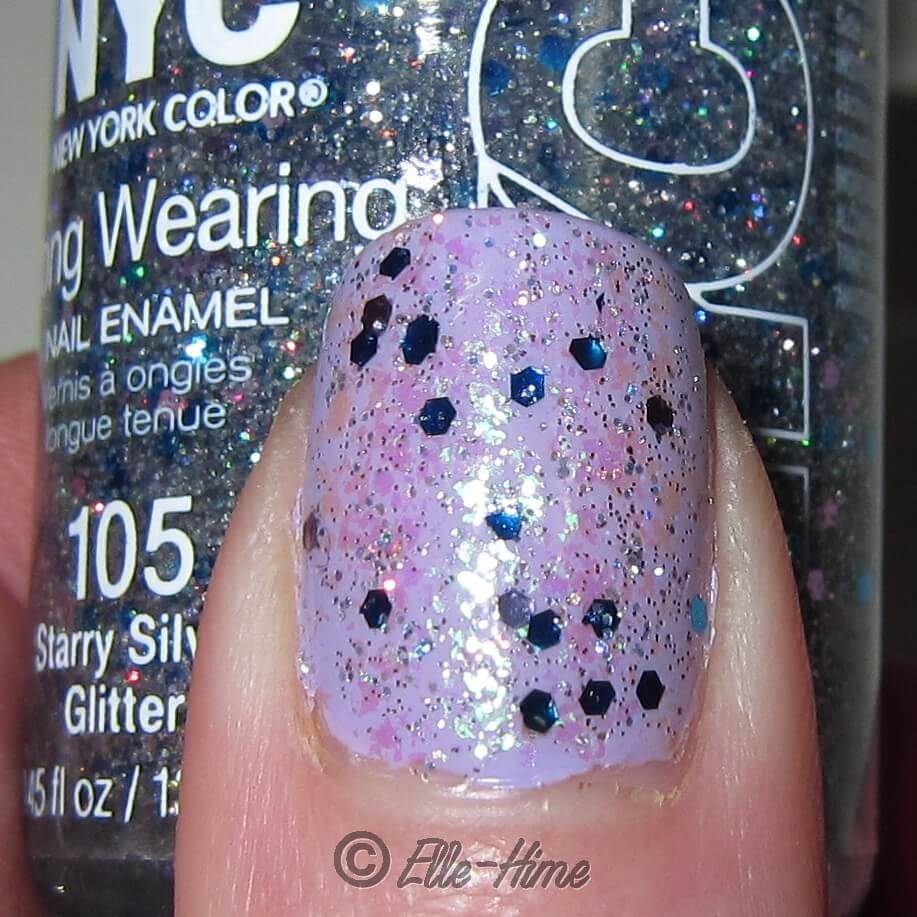 NYC Starry Silver Glitter does not contain any star-shapes, but it does make me think of star dust. It contains blue hex glitters, lavender hex glitters, and lots of tiny holographic silver glitters with silver micro-glitter in a clear base. This is definitely just a top coat glitter. The hex glitters are unpredictable and each nail looks unique. I really with there were more of the lavender hex glitters - blue dominates. Slightly disappointed in that. The polish brush is thin but not too hard to use. This polish is a DEAD-ON DUPE for Sally Hansen Hard as Nails polish Ice Queen - I bought this bottle because it was only $1.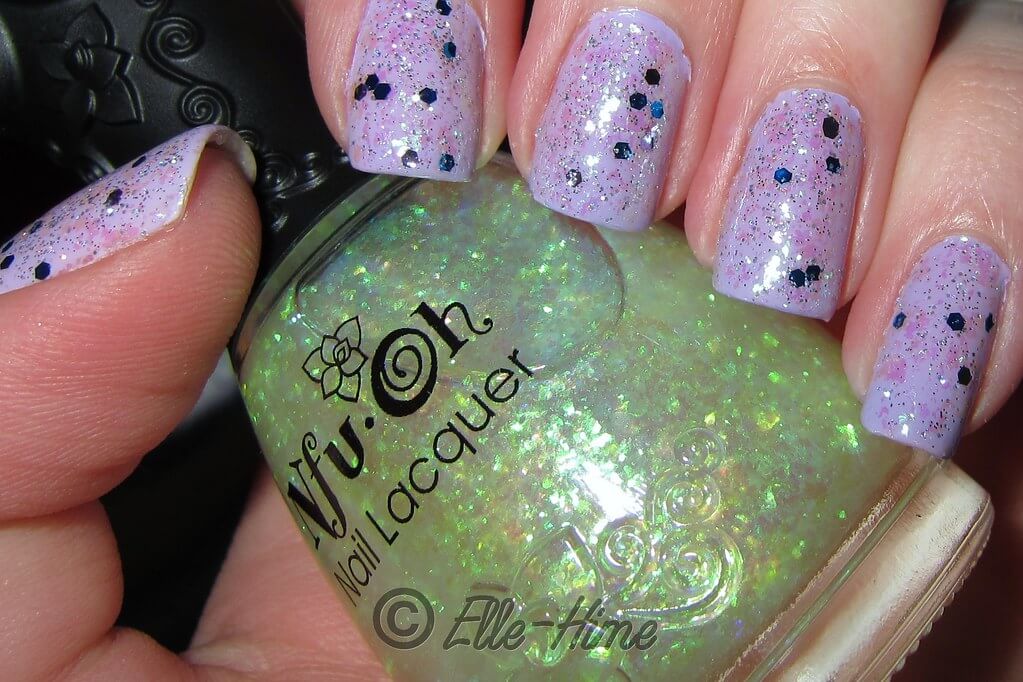 In the end my nails are shimmery, sparkly, twinkly things that have had a few compliments. I really like them! They are ethereal and princessy in a playful way. I will have to try some other flakie and glitter combos. Has anyone else tried this?