One of my favorite things to do when I get new cremes is to come up with a rainbow mani of coordinating colors. It's so cute and gets tons of compliments! And I get to try several colors at once, heheheh. ;D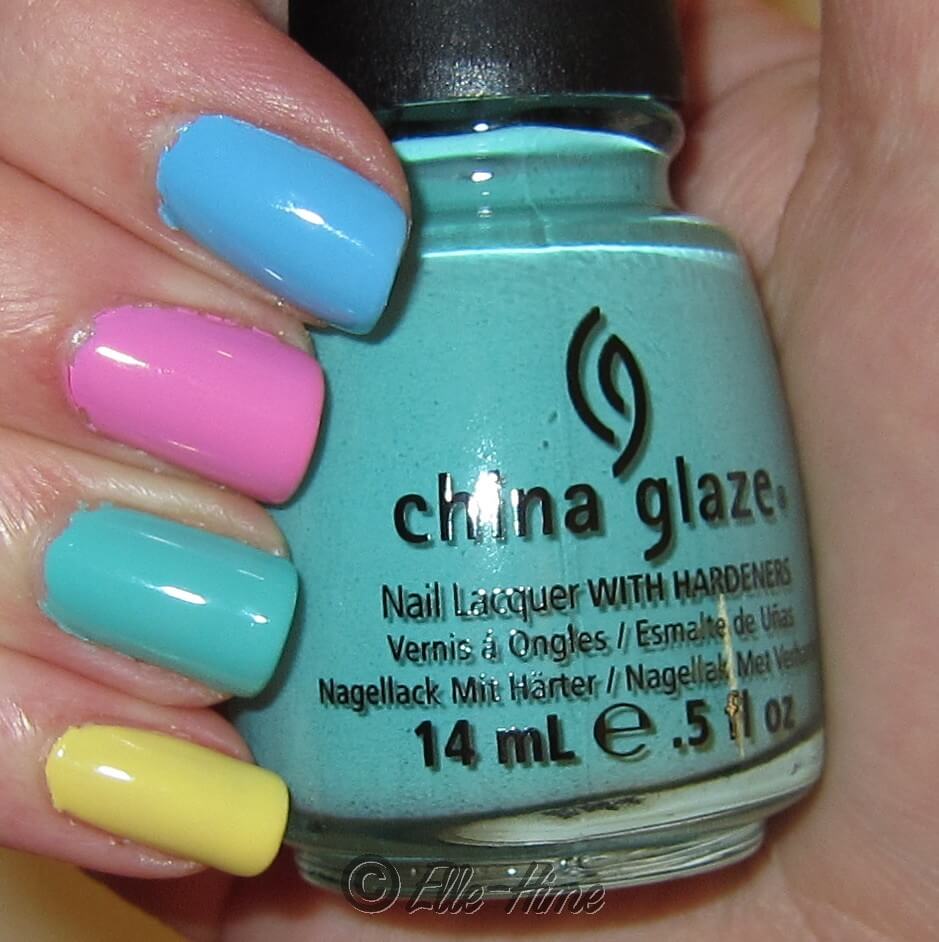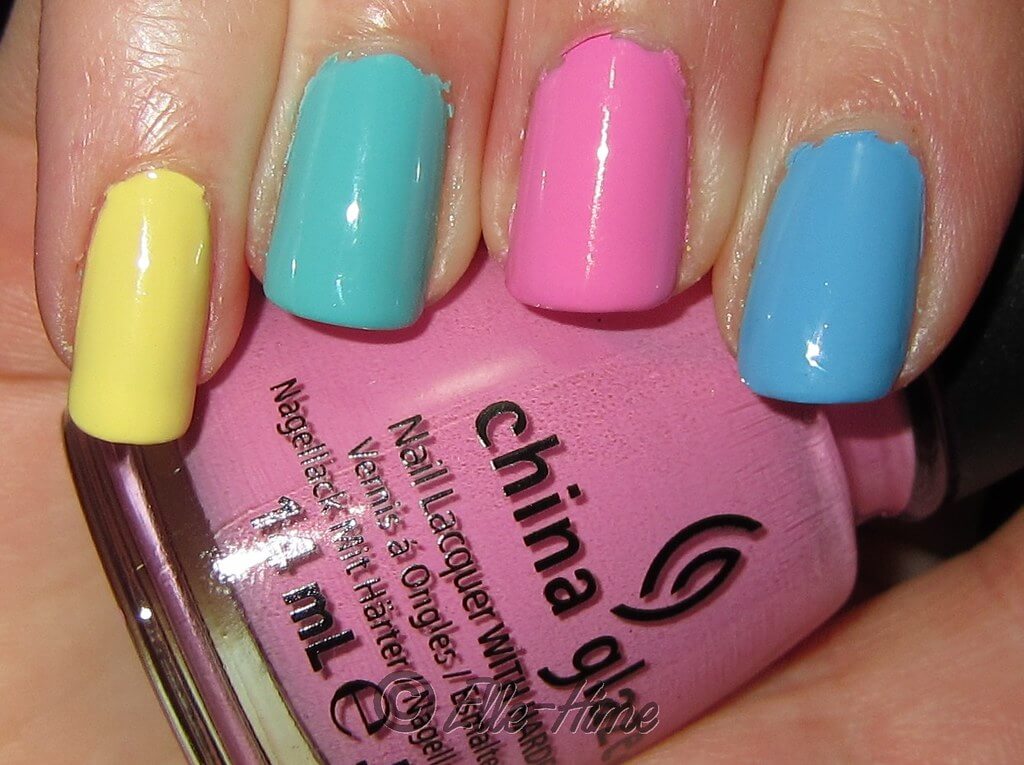 The colors I used are China Glaze Lemon Fizz, Aquadelic, Dance Baby, and Bahamian Escape. 2 coats of each and they were all a dream to use.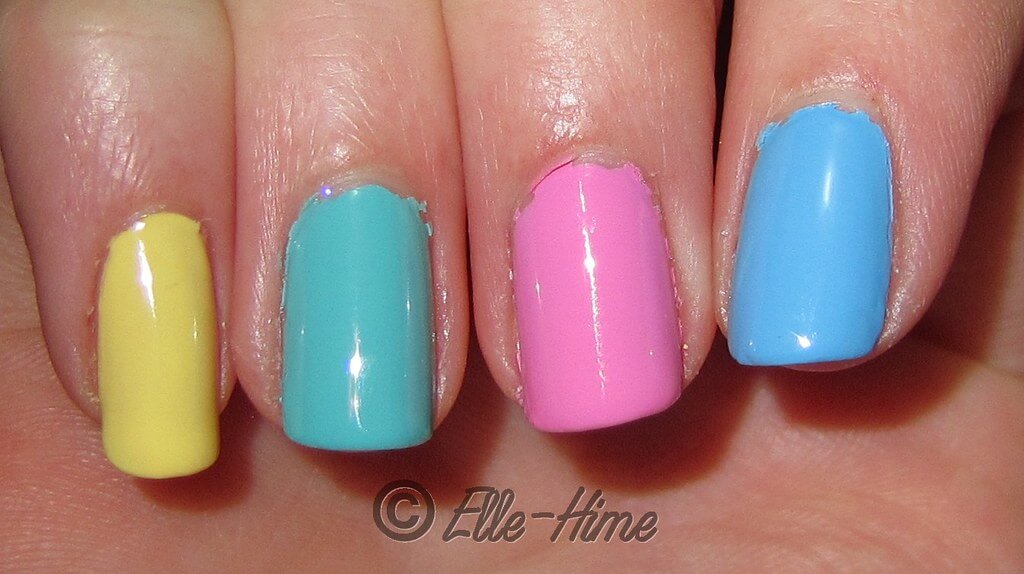 I'm so glad I got Aquadelic! Yes, it is super-similar to For Audrey, but it is more green and doesn't have the dusty quality that For Audrey does. They are both lovely colors, I know I'll use both. Did you get any of the new Electropop colors yet?