Hello everyone! I had a really busy weekend because I had my first Bridal/Wedding Shower to attend! Well, not the first one I've ever been to, but the first one where I was the girl unwrapping the prezzies. ;D It was tons of fun, and I made chocolate fudge, deviled eggs, and... something that I threw together and don't know what to call! to take to the party. You can see what I made after the jump!
First though, China Glaze Sweet Hook. This is what I had on my nails! Sadly these swatches were done right after I peeled 18 hard boiled eggs, so my cuticles were not the happiest, but oh well. The other thing is that I took these pics in sunlight, and the color got washed out. The polish in more purple than this in person, and a little darker on the nail than in the bottle.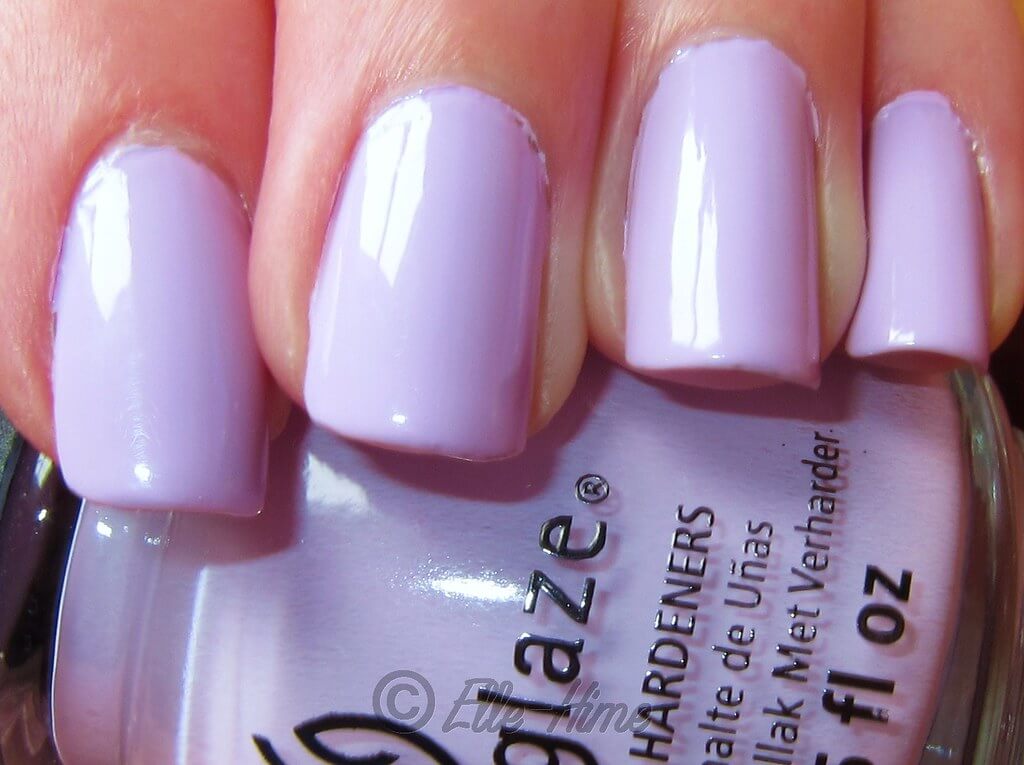 This is two coats and all I can say is I love it! A "bright" pastel lilac shade. No, it isn't the most unique bird in my collection but the color is so soft and pretty with a glossy shine that I adore! It was easy to work with and 2 coats was perfection for coverage. =)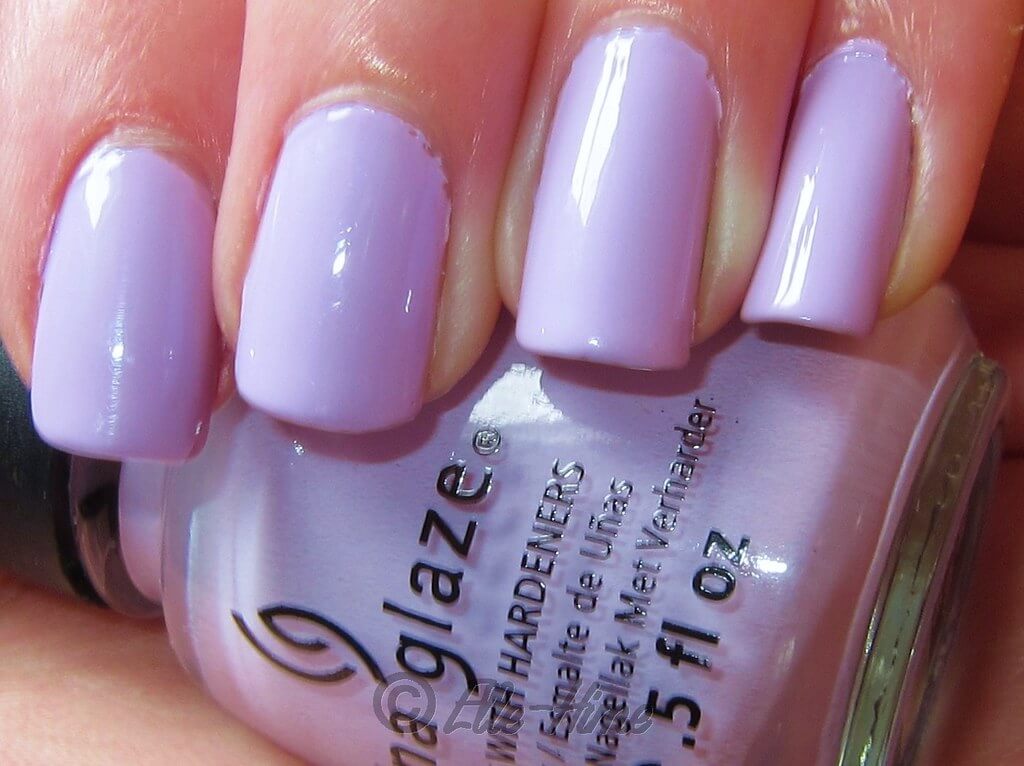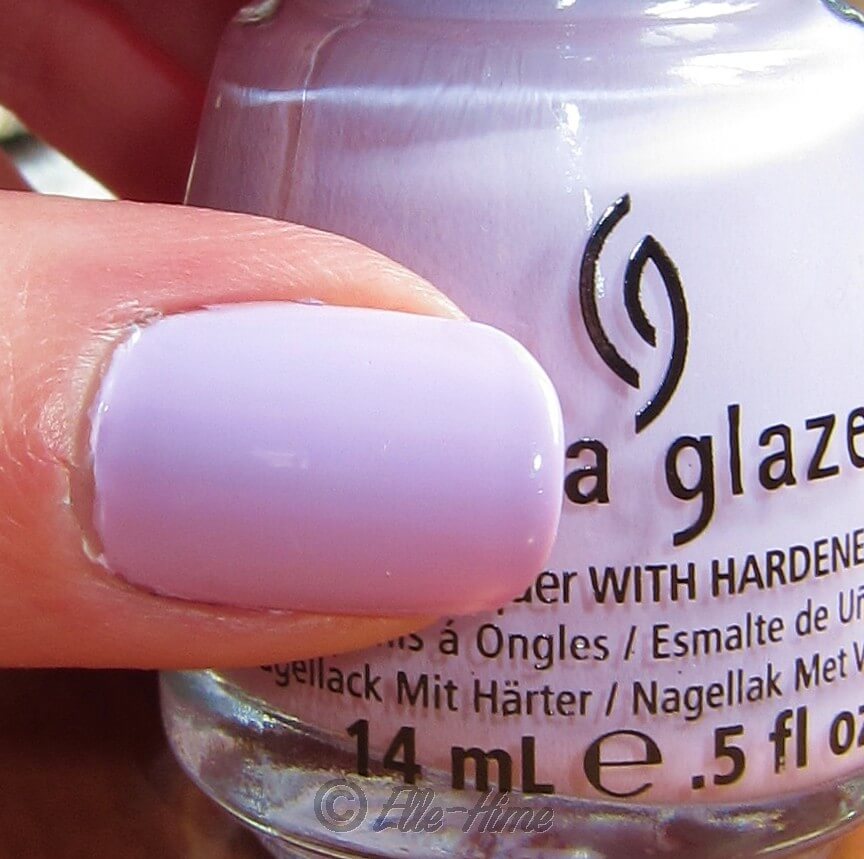 So, my adventures in baking. This is what I made: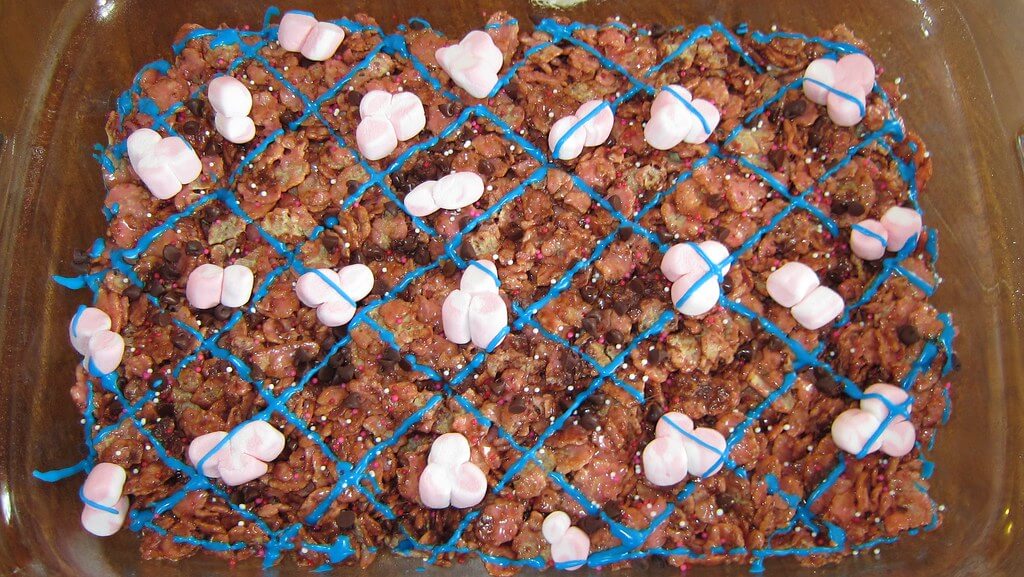 Like I said, I don't really know what that is. But here is what I used:
3 tbs Butter
4 cups mini Peppermint Marshmallows (and then extra marshmallows on top)
5 1/2 cups Special K cereal
a little bit of Vanilla Extract
some mini semi-sweet chocolate baking chips
nonpareils sprinkles
blue decorator's writing icing
It was throw together deal based on "well, I have these mint-flavor marshmallows, I'm sure they could be okay in a treat bar" and "I don't have Rice Krispies, but Special K is like giant Rice Krispies, right?" I like to experiment with things like this. They were colorful to say the least and most everyone tried one and said they were good. The peppermint was very light. I think they are perfectly edible, too. I still don't know what I'd call them, though! Would you have eaten one?