My nails today are done in one of the colors I'm giving away! Don't worry, I used my personal bottle, not the one up for grabs! ;D This is the Blue Shimmer Icing MagnetiX polish with my star-design LCN magnet. My goal was to make nails that looked like little gleaming star sapphires.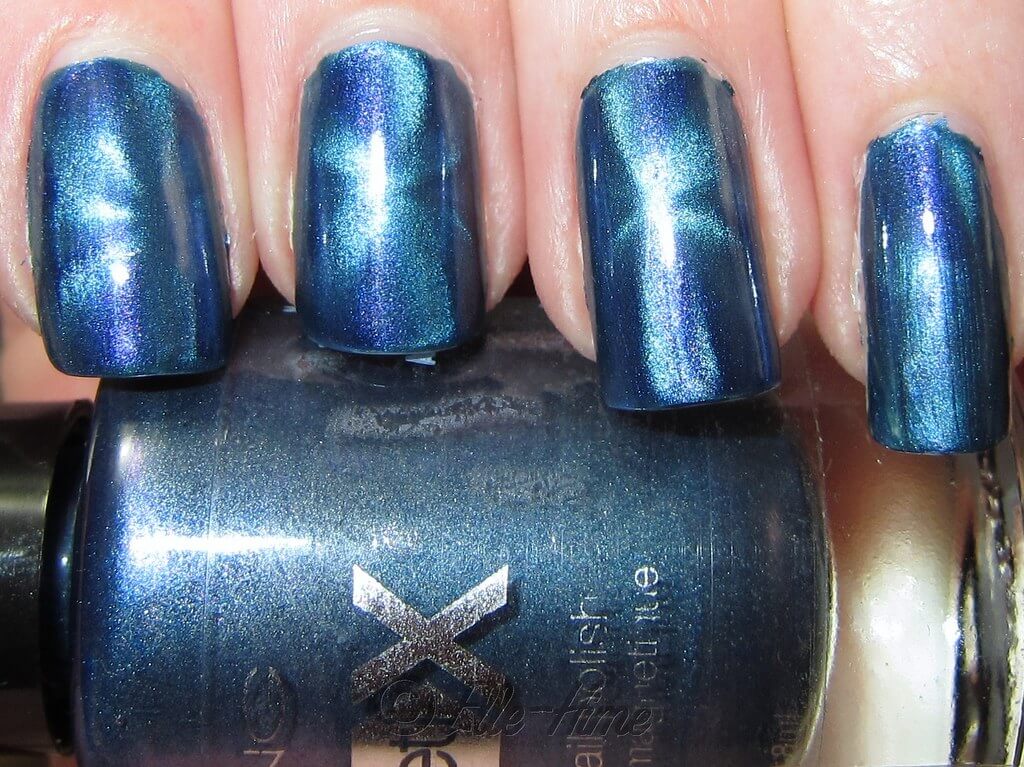 Yes, I totally screwed up my pinky nail, I know. The camera flash made it look worse than it does in person. That is what happens when you put top coat over magnetic polish too soon. This stuff dries fast but you should still have a little patience! Yesterday I did not. >.<'
This is a really nice polish, though, and I have more pictures and thoughts under the jump! =)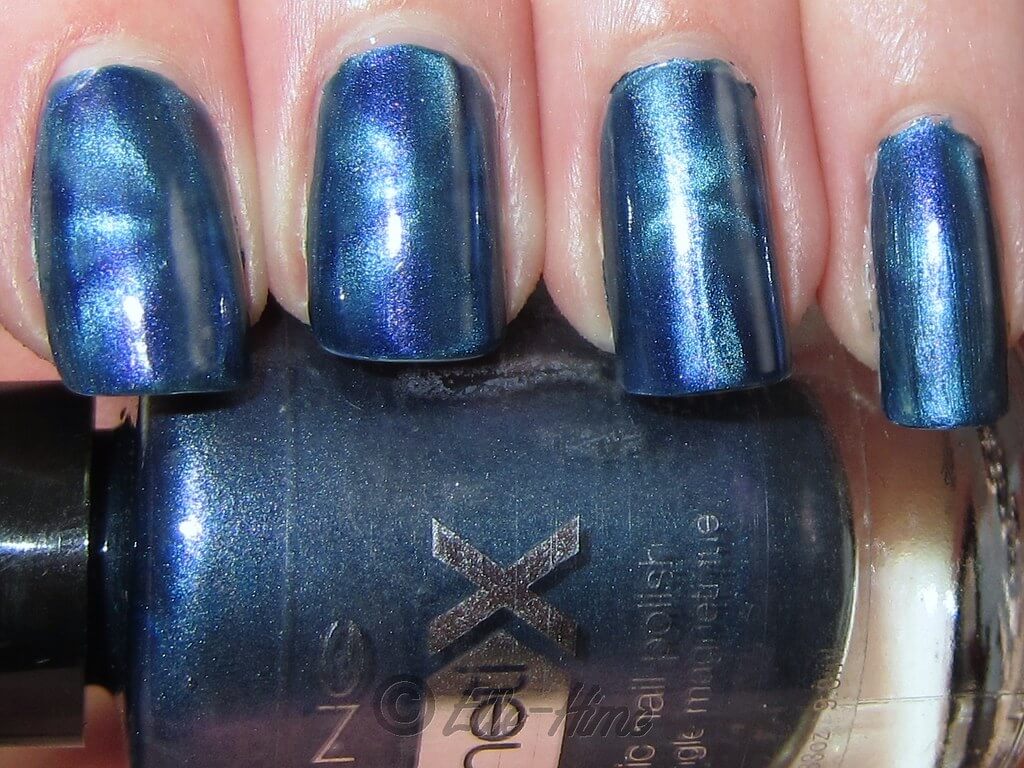 I used just one coat of Icing Blue Shimmer on each of my nails. Coverage was good and I didn't have any "dead spots" where it wasn't responding to the magnet. Of course I put on fairly think coats and worked as fast as possible - that always helps.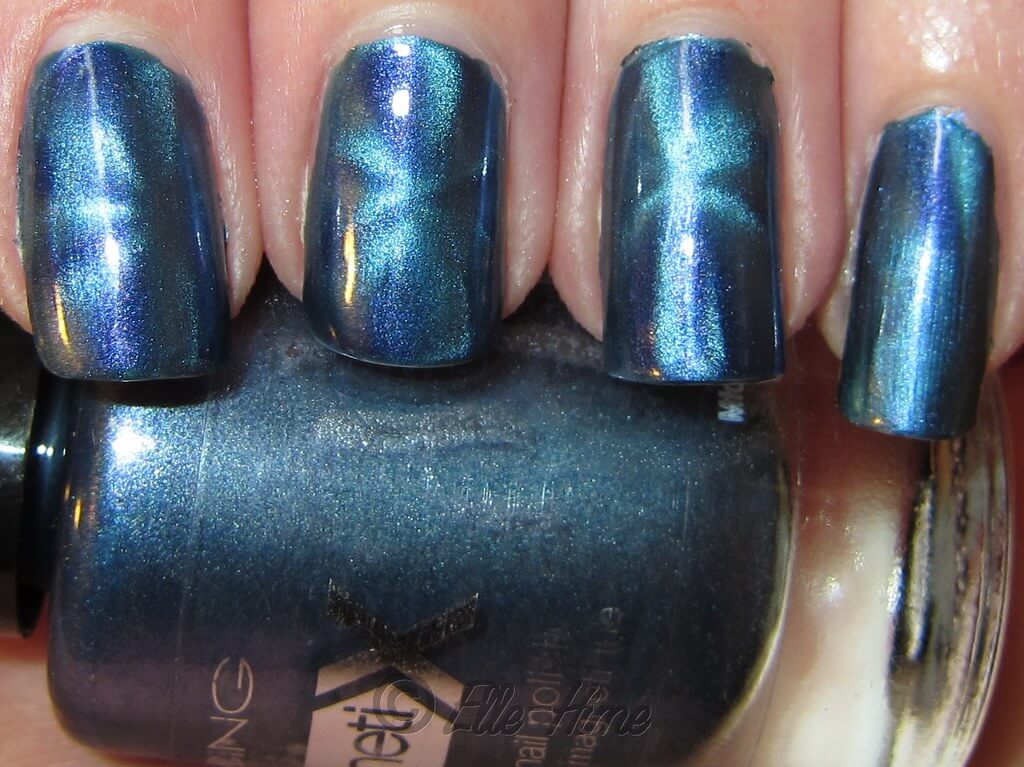 As for the color of this polish, I feel that it is at it's best when wet and you first apply the magnet. This is when the purple tone in the deep blue shimmer polish comes out best, and contrasts perfectly with the steel blue magnetic design. Most of the time it looks sapphire blue with a bright steel blue design, which is still striking. If you're a sapphire lover this polish should be your thing!
And just for kicks, here are a couple out-of-focus shots with no flash!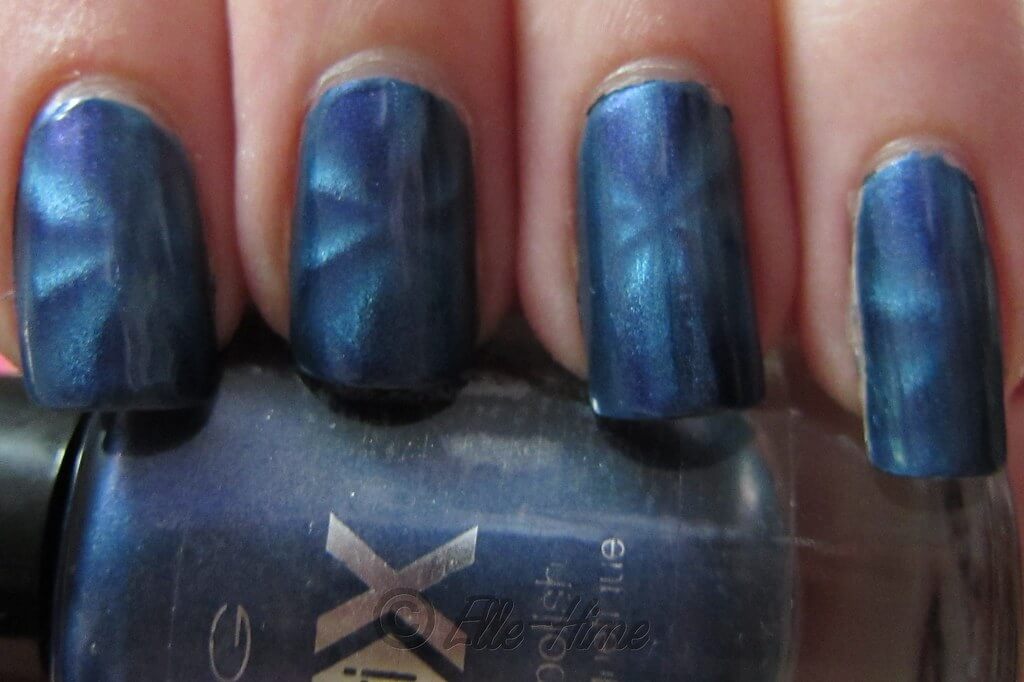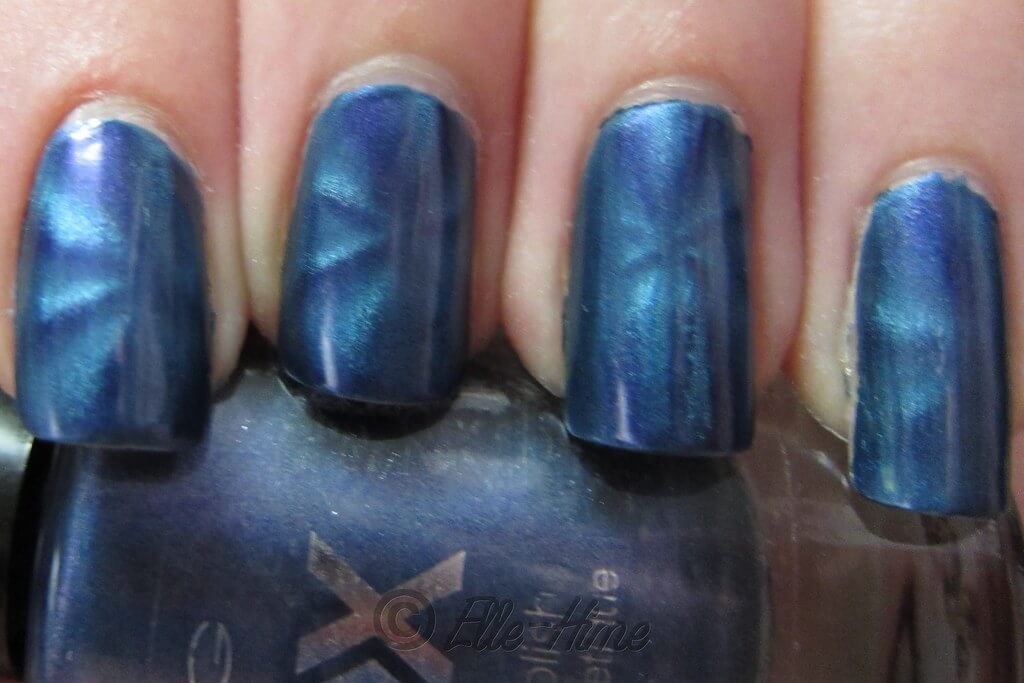 I really need to find myself a cute little tripod for picture taking. My new camera is too heavy for me to hold steady, even with my hand propped against something!
Thanks for looking! So... I wish my middle finger nail would hurry up and grow back out, haha. It looks so stubby in these pictures. My fiancé said my nails were "spiffy", and I didn't even waggle them under his nose to elicit a response - he noticed them on his own, and he's been deliriously sick and out of it this week! I think that makes it a successful manicure, what do you say?