This is a layering experiment I tried with magnetics and linear holographic polishes. Started out with black and silver nails with diagonal magnet designs and put a coat of
Glitter Gal
silver polish Turbulence over them! Check out all the pictures to see the results!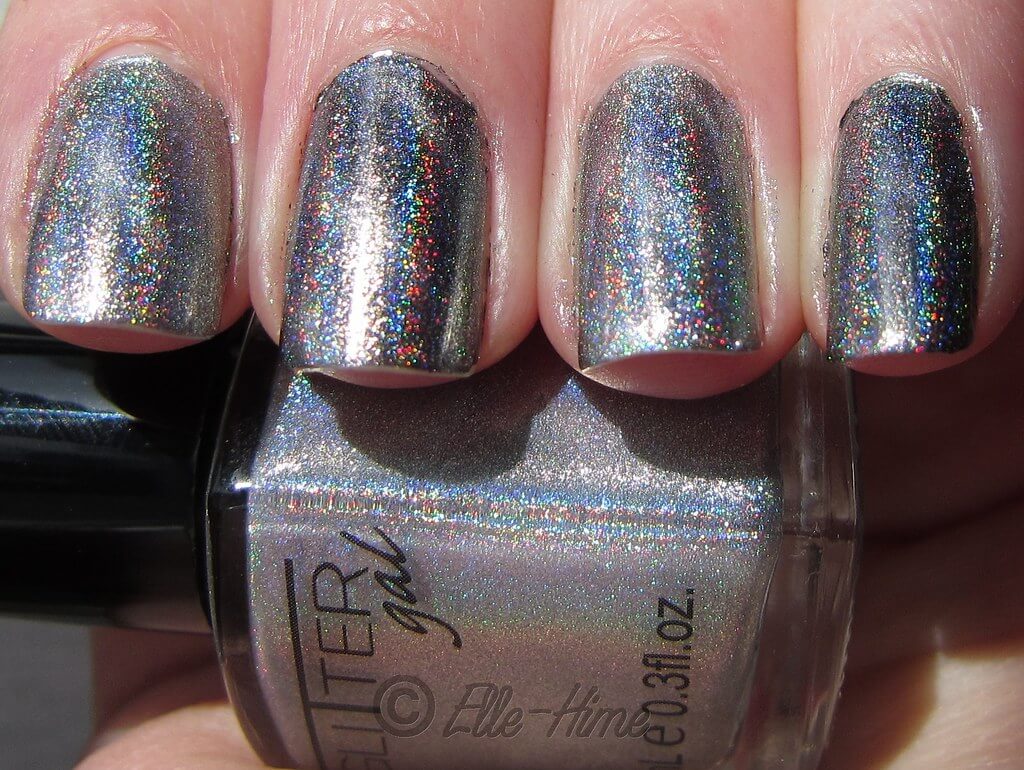 In sunlight above... and in soft indoor sun-lighting below...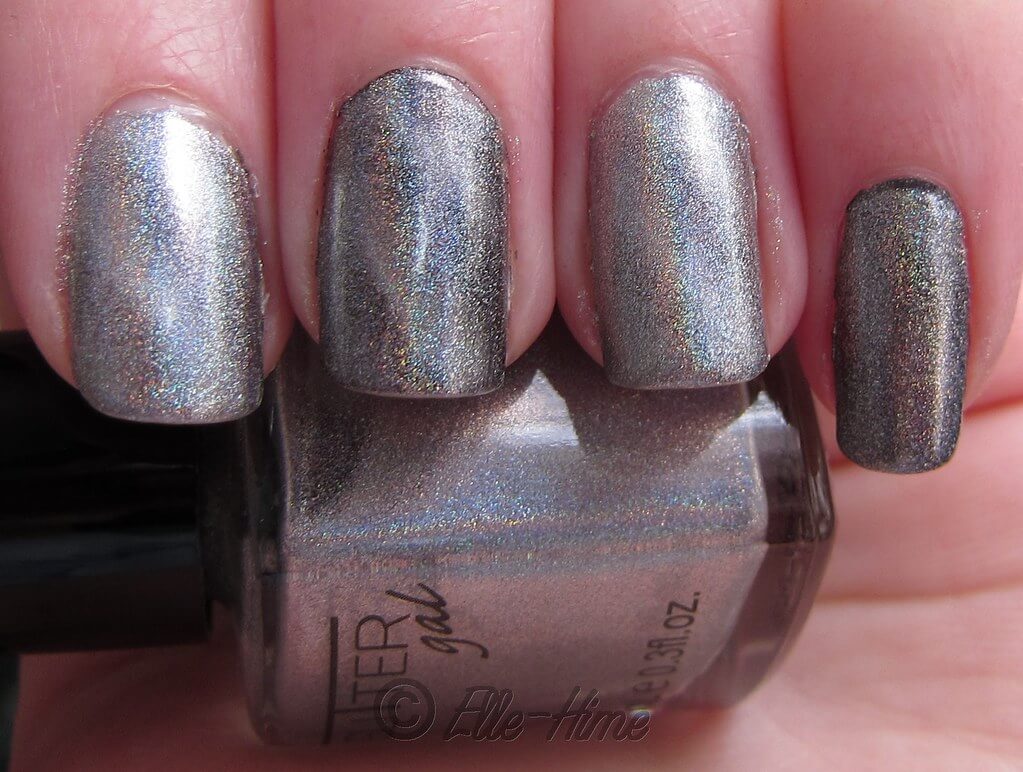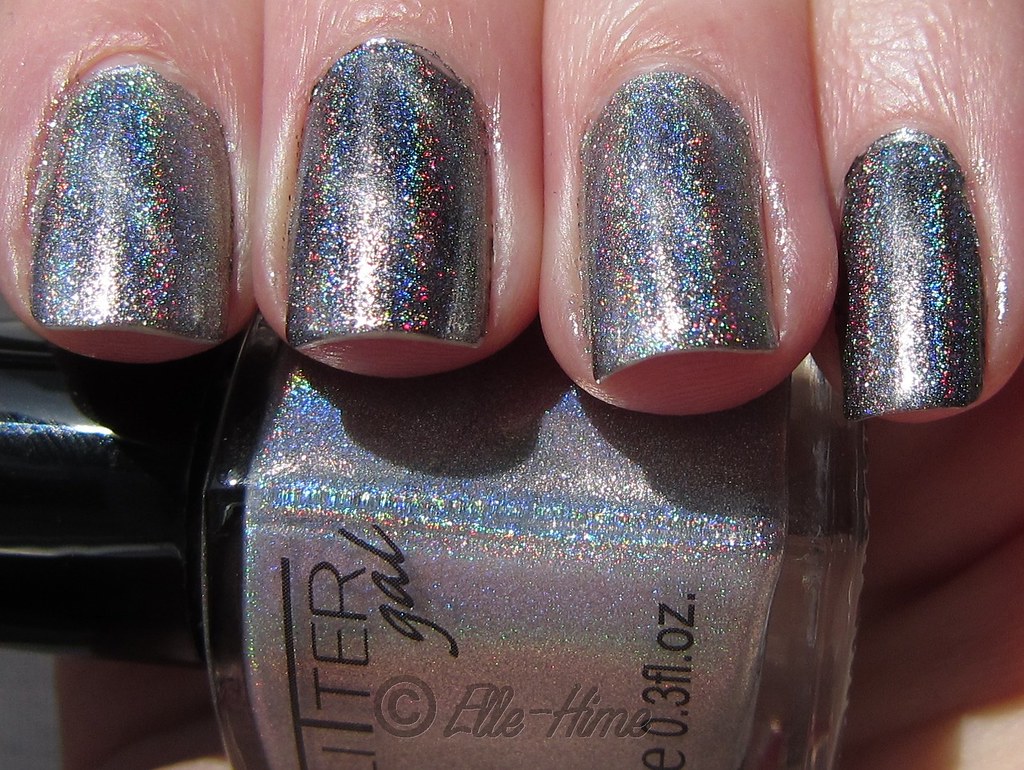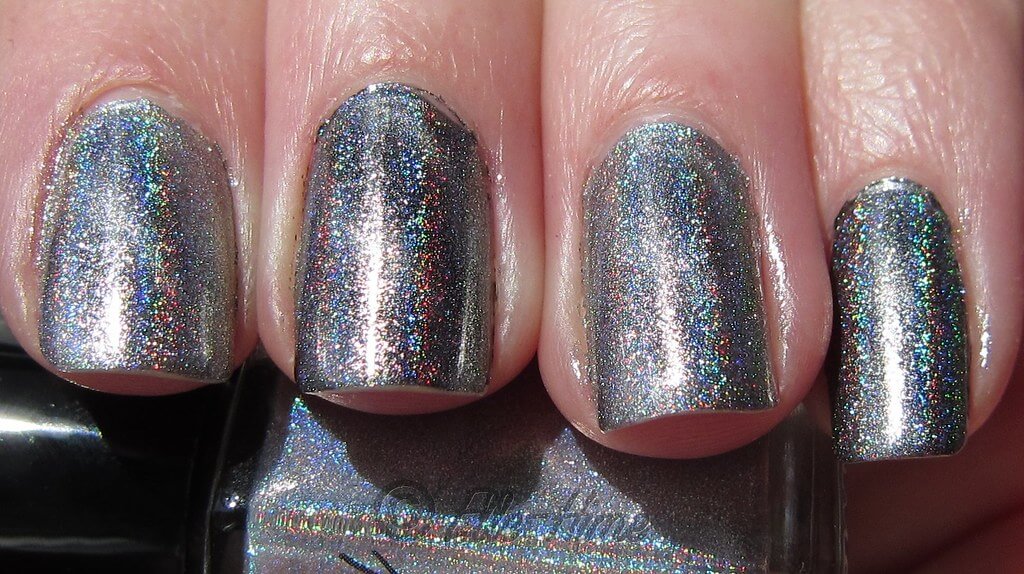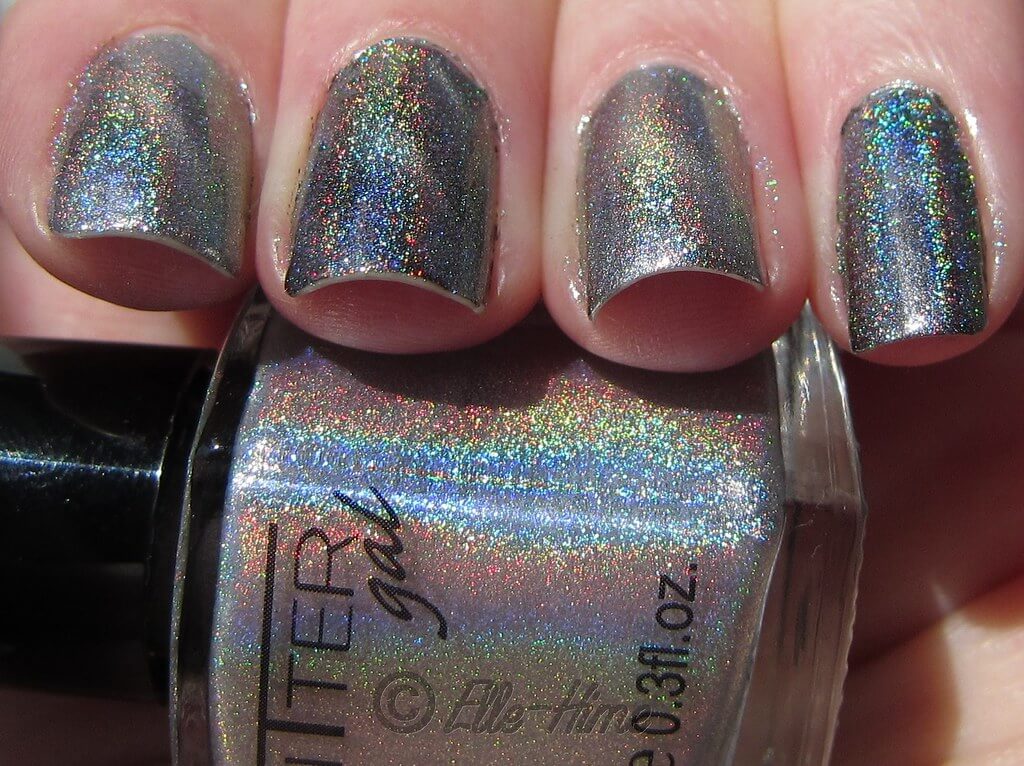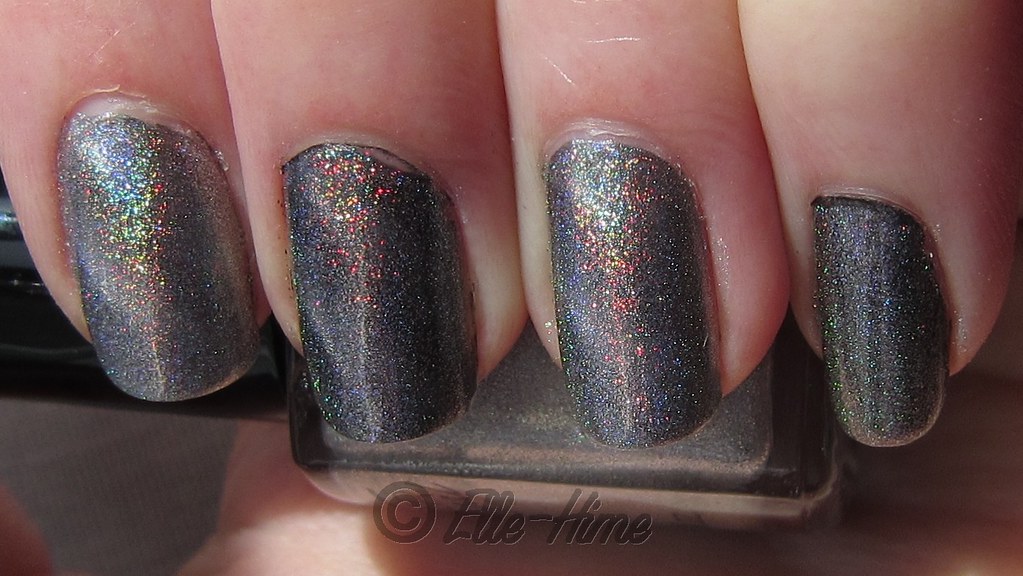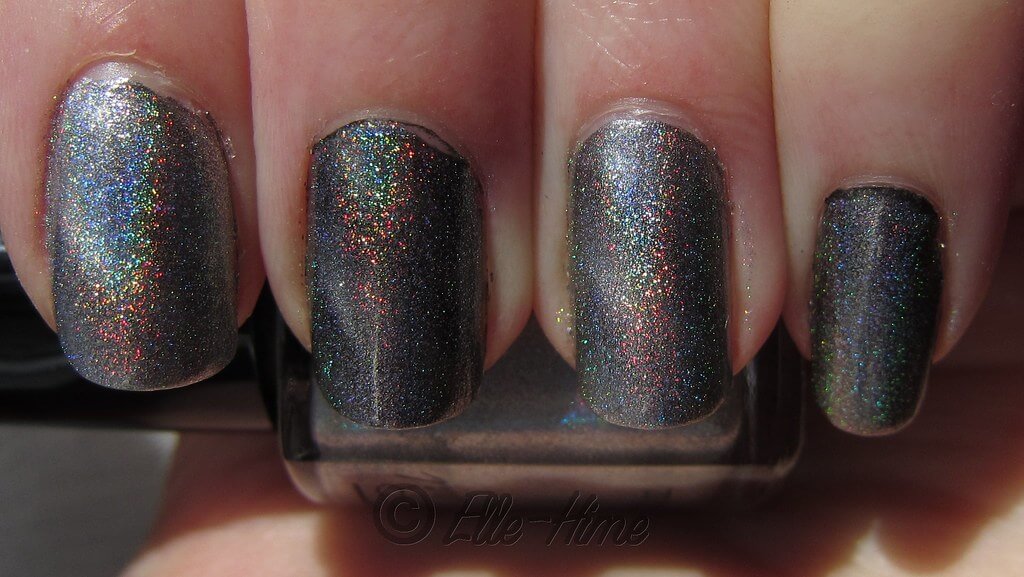 So basically, both effects are always visible to some extent. All of my photos were taken without flash. The stronger the sun/light, the more you'll notice the holographic rainbow. In dim light the polish appears more dusty but you will see the magnetic lines running through it!