Happy Spring, everyone!!
I think I have fallen for my first ugly-pretty nail polish. I guess it really isn't ugly, generally only a few greens and other phlegm-like colors can qualify for that... But this is a weird pewter duochrome thing that I wouldn't describe as beautiful.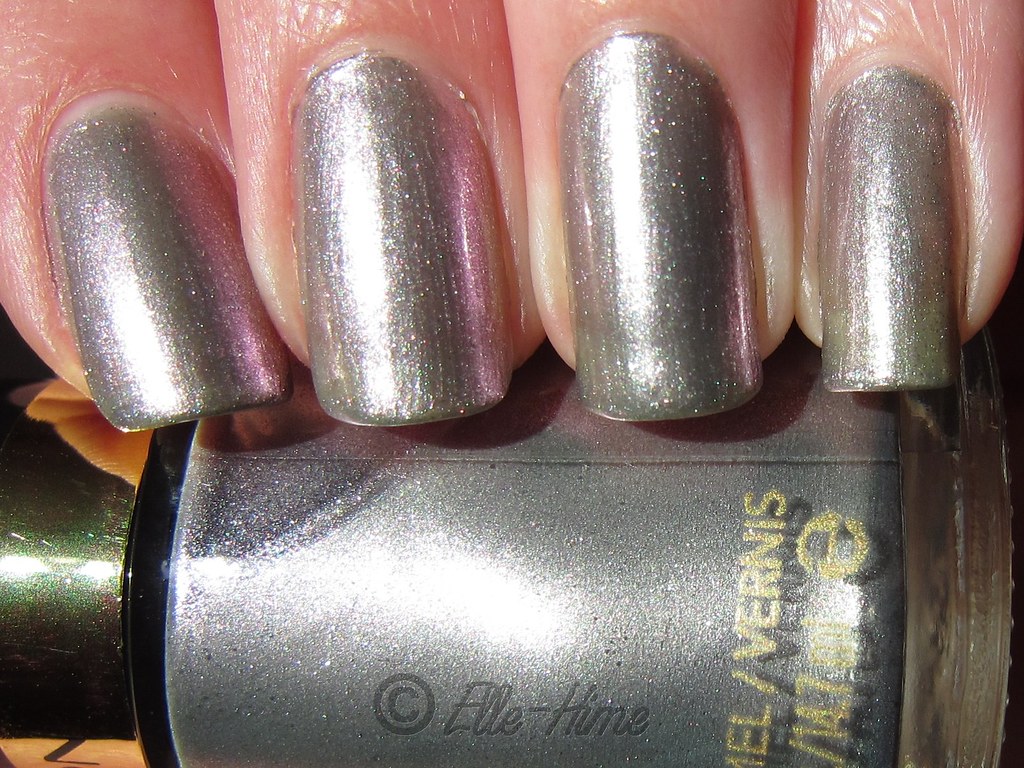 My pictures are taken in sunlight at various angles. This is two coats of the polish, which is fairly sheer but wearable with two careful coats. It also contains silver microglitters which sparkle in the light or make the polish look flecked in the shade - I like that a lot.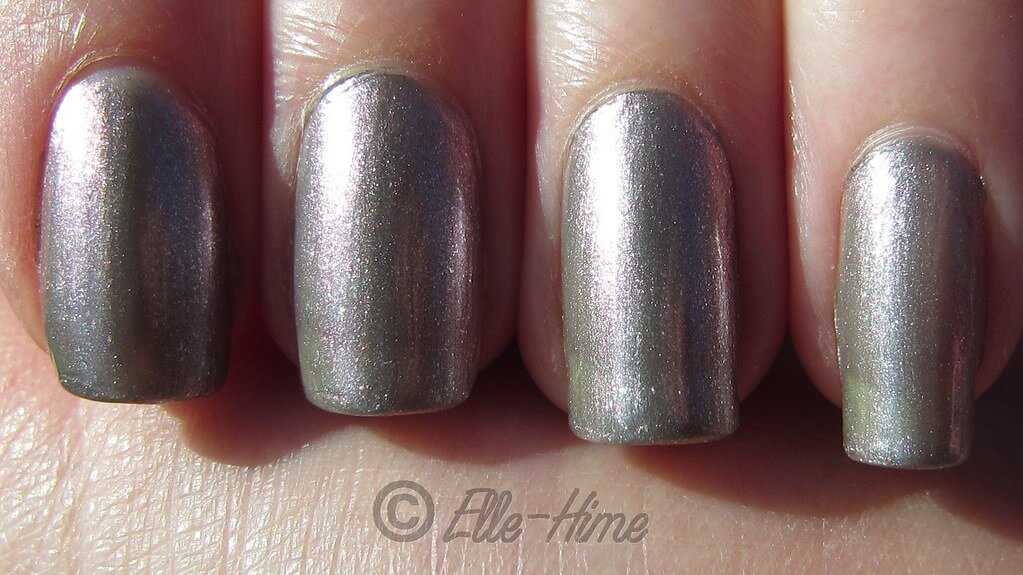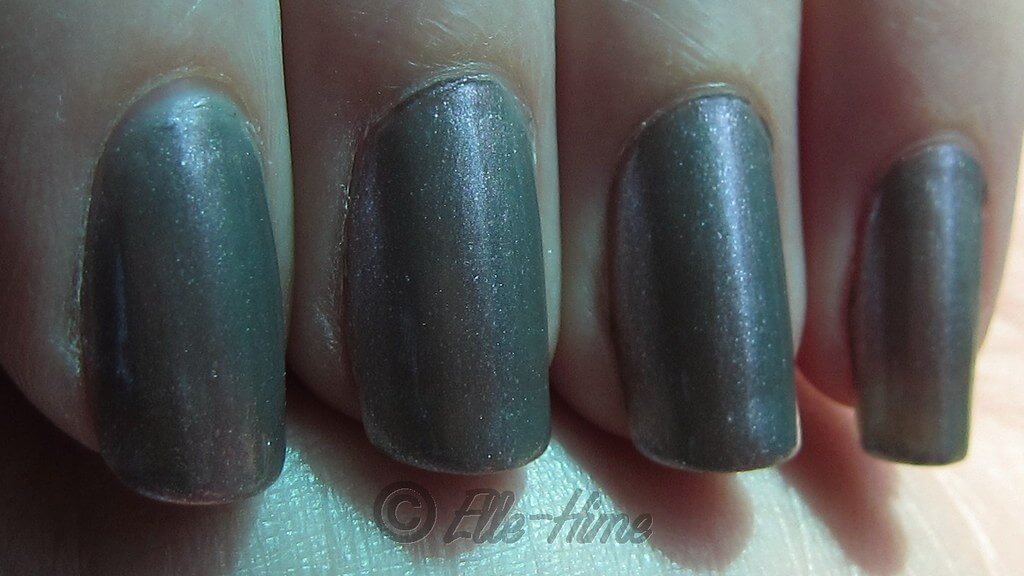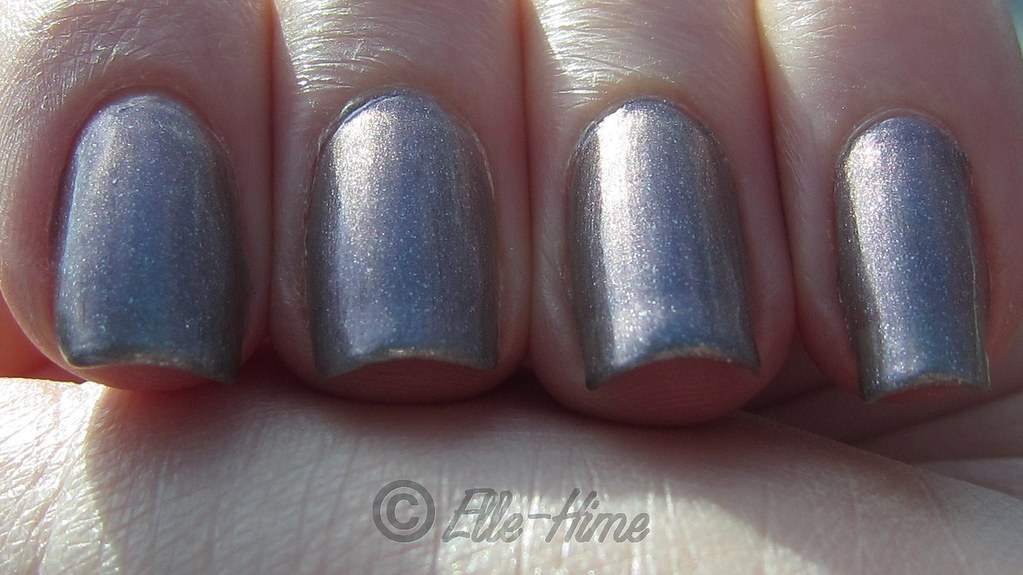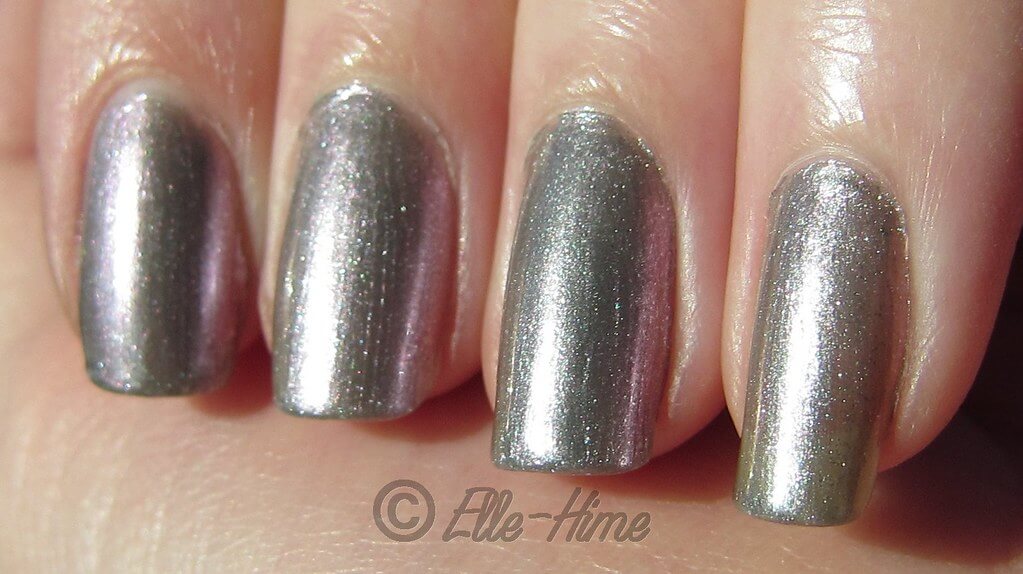 The duochrome effect is soft but you can see grey, pink, green and purple hues; sort of a neutral-colors palette that is easy to wear. I'm pretty sure this is also a dupe for a certain OPI polish... What do you think?