...More like October 2012 Updates, haha! =P Honestly I misplaced a few of the things I picked up over the month of October, so rather than my usual big group shot I'm just going to share some of my Instagram pictures and blab about what's been happening... (I'm fighting a yucky cold, cut me some slack!)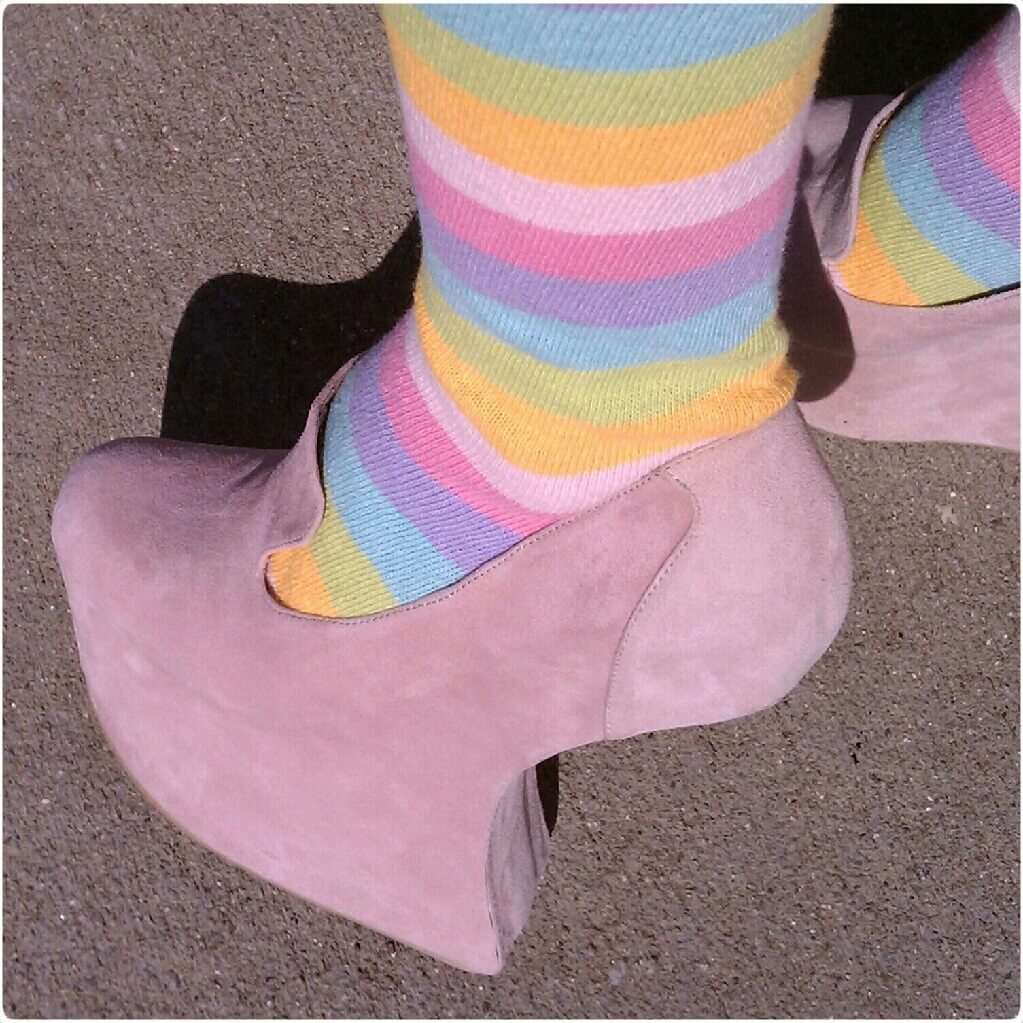 New Jeffrey Campbell Blyke shoes! I had been wanting a pair of these and snagged them when they went on clearance - yay! This is the baby pink suede color. They are really soft to the touch... And yes, they don't have heels! They feel like regular heels, though. Love them. =)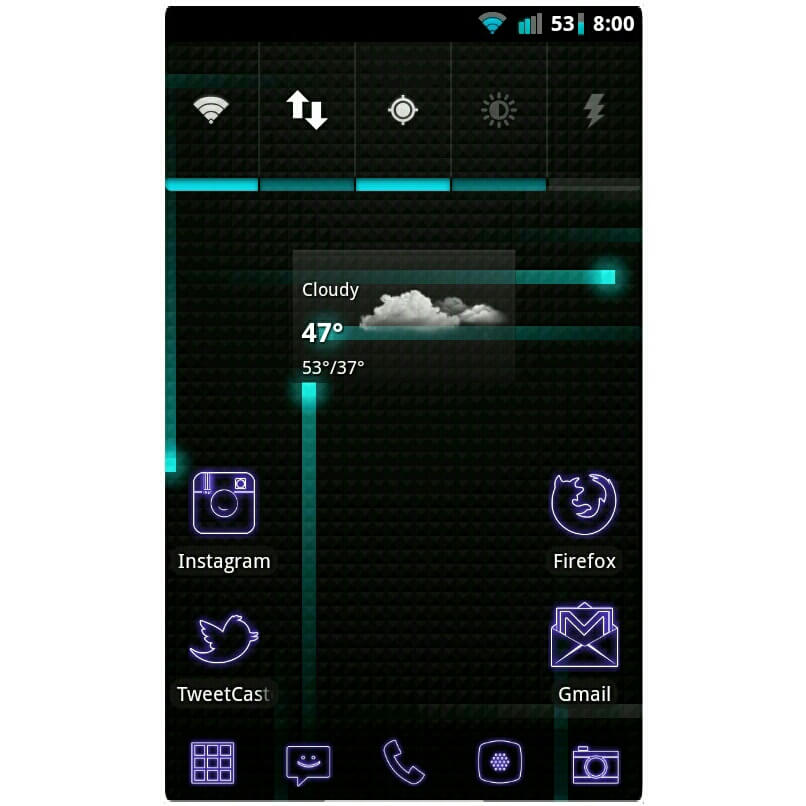 A peek into my cell phone... My husband was kind enough to root my smartphone, and now it is looking very pretty! Prettier since this capture, in fact. I've switched to a new live wallpaper that is more delicate, but still black with teal, white & purple! Time for another screenshot, I guess.

One other gift from my other half was a new washer and dryer set! They are white high efficiency models by LG, No pictures of those but they are wonderful~ ^-^ Finally, no more toting laundry out of the house to get it done. I did the Happy Housewife dance that day. =D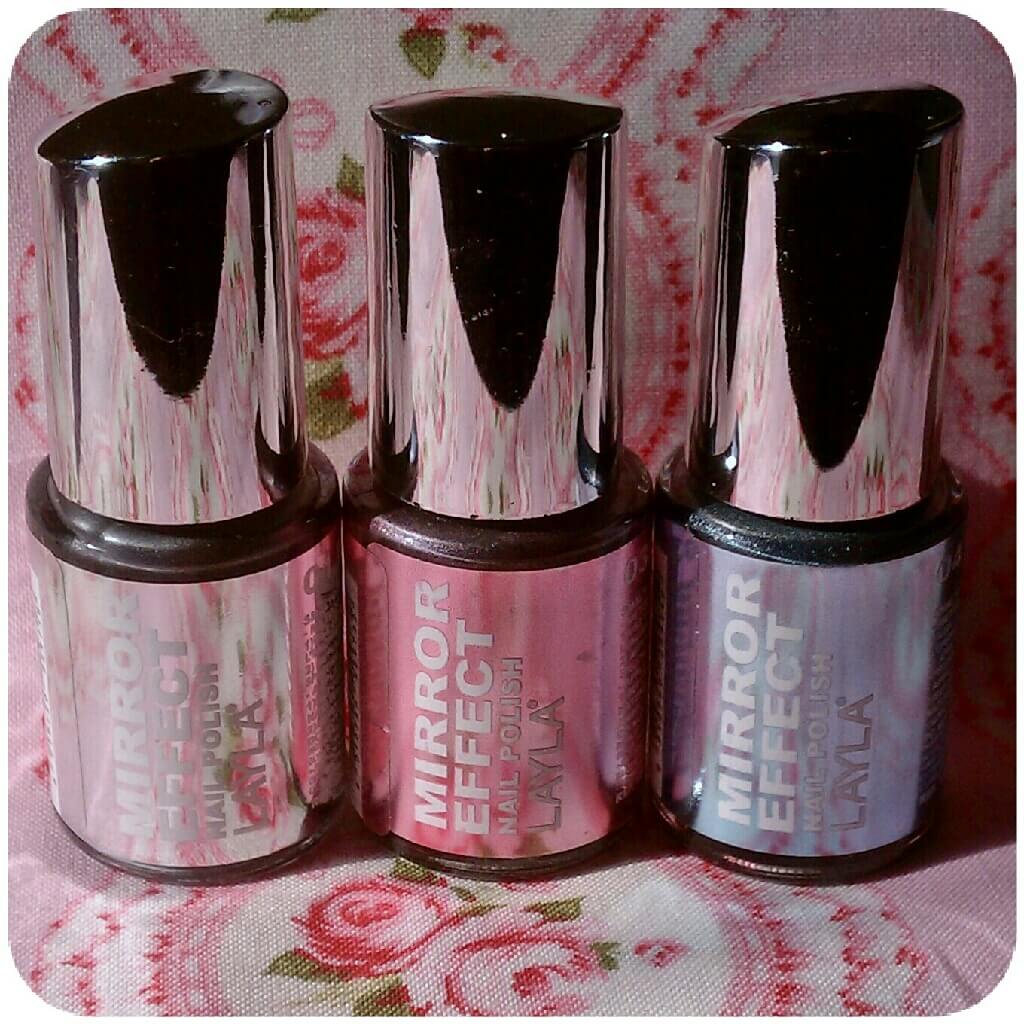 One of the reasons I've been away from the computer is that I've gone on a sewing kick... Mom let/made me take a bunch of her sewing goodies and fabrics. My sewing room was in a state of chaos thanks to all the new doo-dads that had to be put away, and I'm sure that is why I'm missing a few things around here! Still, I got it back in working order and finished a few projects, as well as made this crazy nightcap for my guy.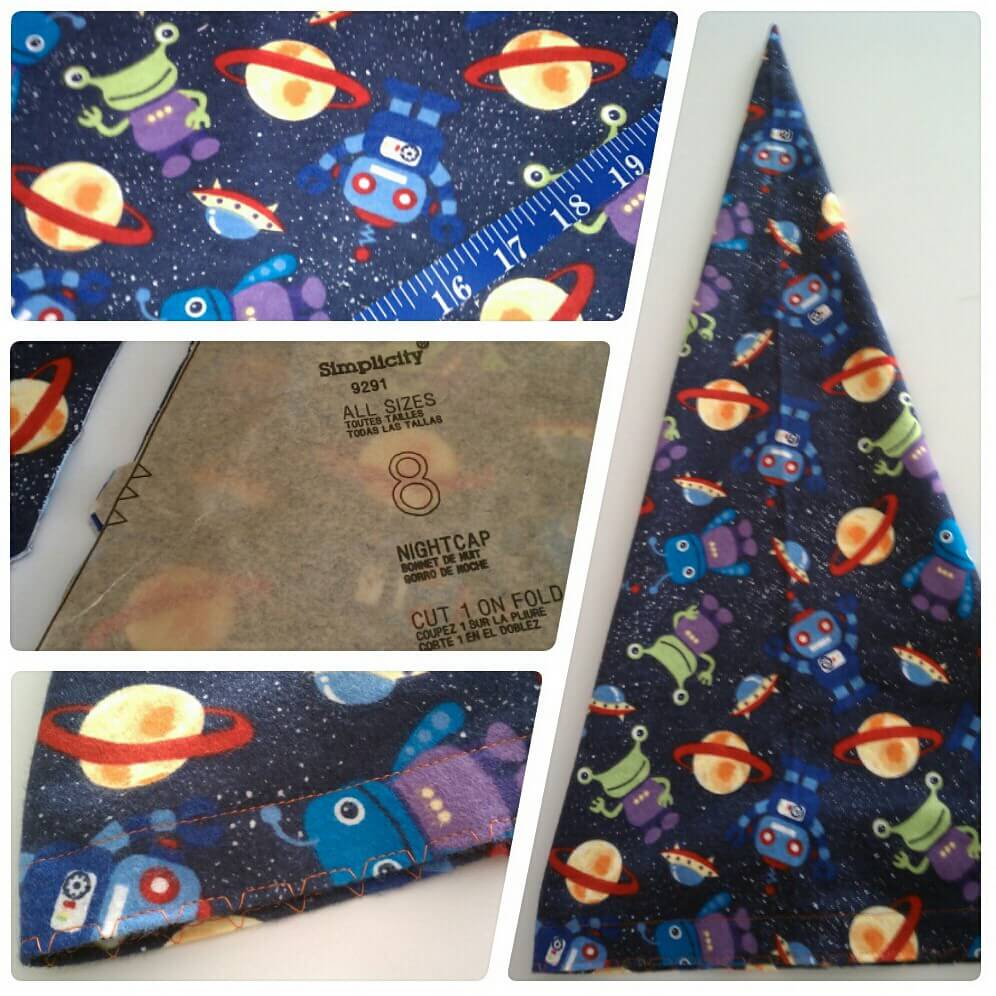 How can that not put a smile on your face? =D He loves it and now his noggin stays nice and toasty through our chilly autumn nights. It is made of flannel and love.
One day I was feeling depressed and had very little motivation, but I got myself to mix up a franken polish that I had dreamped up forever ago. It helped lift my spirits and after that I was productive again. This is Stardate, and it is a black jelly packed with holographic glitters!
I'm wearing it right now but it has been on my hands since last week and is not at all worthy of photographing. It came out very nicely, though!
Well, that's all I've got for this quick post. Once I have the rest of the clutter cleared out of my sewing/crafting/nail polish/shoe stash room maybe I can share some photos! =)
The amazing strawberry shortcake with ice cream that I shared with my husband last weekend. Yum!