Swatch & Review / Nail Art
At first I was planning a regular swatch post for the few
Layla
Mirror Effect polishes that I picked up. But the plain fact is that there are already awesome swatch posts out there with all the individual colors, my favorite example being at
A Polish Addict
. (Here's
part 2
from her, as well!) All the polishes have an identical finish so rather than more plain-ole' swatches, I had fun with nail art!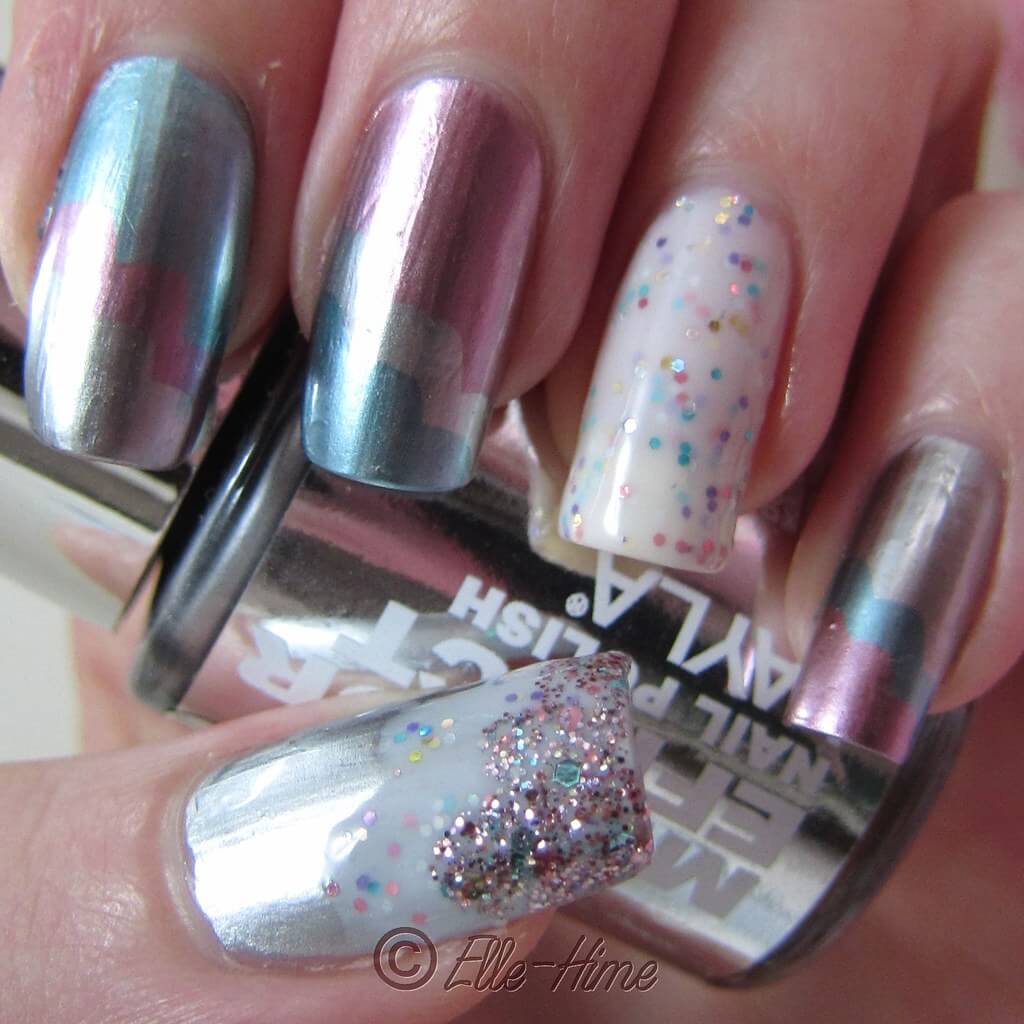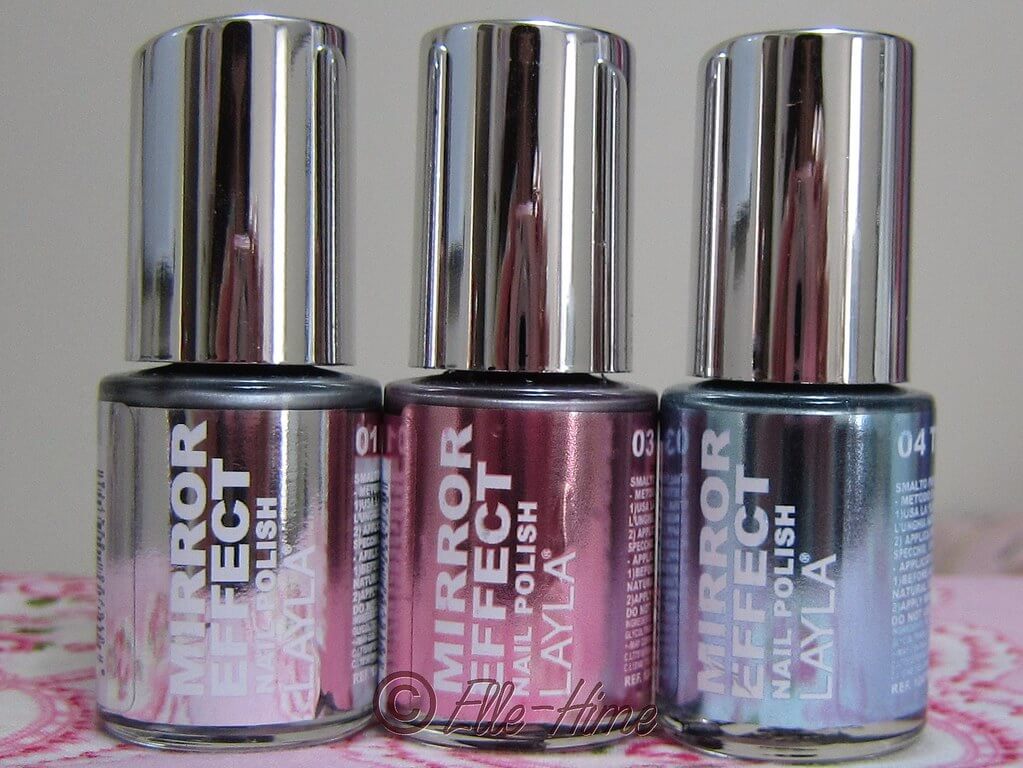 Layla Mirror Effect nail polish in Metal Chrome, Pink Iron and Titanium Sky
I bought my
Layla
polishes from
FabulouStreet
. I managed to pick them up on sale, their regular price is $15.50 per bottle. The special chrome formula is intended to be used without a base coat on freshly buffed nails. (You can even buy a special
Layla
file for this purpose, which came out with their holographic collection.) I ignored this. Instead I used a peel-off base coat on my unbuffed (nonbuffed? buffless?) nails.
As you can see these truly show every little imperfection in your nail. They dry super-fast into a thin foil. Personally I hate to go without a base coat, and these applied just fine over what I had on, so I think next time I will try tricking them with a super-thick glossy base! I used a fast-drying drying topcoat on all my fingers and a thick topcoat on my thumb, no issues there either. Wait for the polishes to dry before top coating them!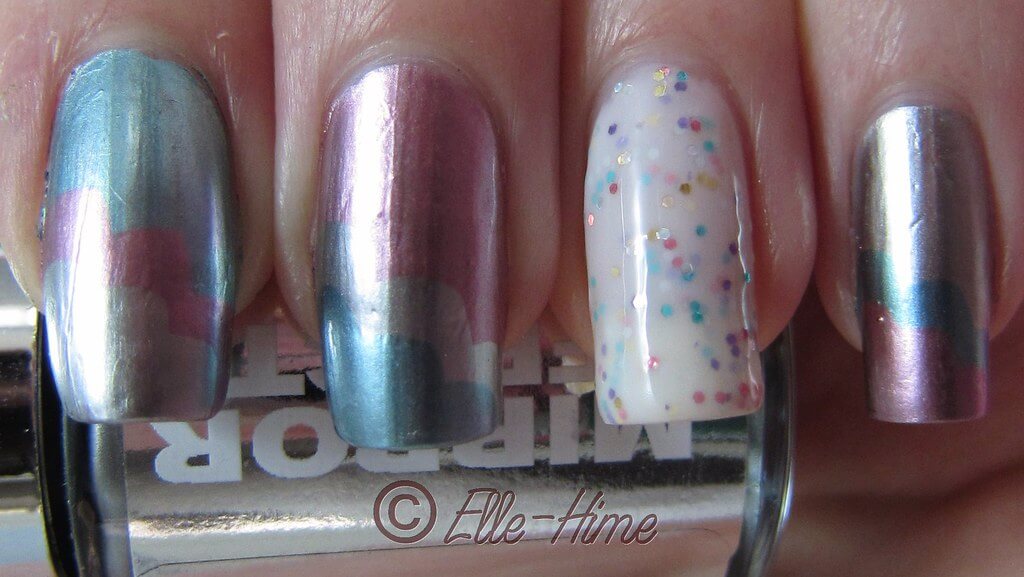 The opacity on these metallics is wonderful despite their thin, almost watery consistency - you're looking at just one coat of each polish, both in the base and each layer of the cloud design that I free-handed with the polish brush. The least opaque seemed to be Titanium Sky, which if seen at the right angle in certain lighting had a thin spot. Can you tell?
Layla did a very nice job with this line of polishes. Finally, metal-finish polish without frosty brushstrokes! They are the most chrome-like metallics I've ever seen, but nothing as shiny as their bottle caps. Because of how they show every tiny ding and dent in your nail bed I will probably stick with using these for nail art. I'll probably hold off on buying any more of them until they release more unique colors, though.
Layla is an Italian brand, specializing in various "effect" polishes, and all Big 3 Free. They are on the pricey side for my budget, but I've enjoyed every polish I've bought from them. Have you tried anything from this brand? Do you these metallic nail polishes? Let me know! =)