This manicure was inspired by my favorite gemstone: the opal. I picked up the two Nyx Ave polishes that came back in stock on CherryCulture (more from that haul later) even though I wasn't expecting much. I had heard them described as sparse with difficult to work with flake glitter. I was pleasantly surprised.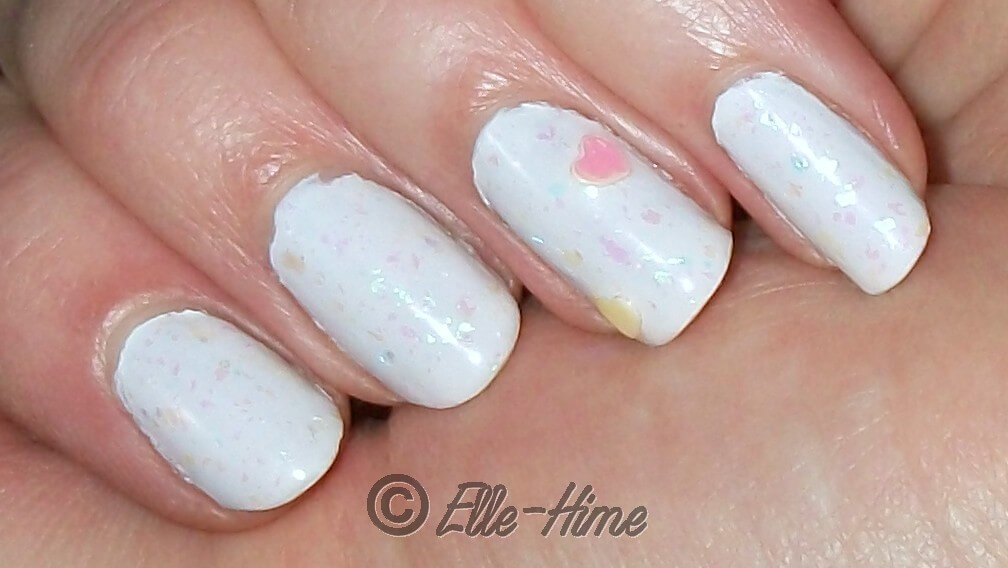 Sure, this was three coats of the glitters and my nails aren't loaded with flakes, but they are spread evenly and never stuck up off my nail. The polishes had the same great consistency of all my other
Nyx
nail polishes and I really liked the brush. Blue Ave has multi-colored flakies, Purple Ave has just cool-toned flakies. Their jelly bases are very sheer and didn't effect my white nail polish at all other than to add more shine. I used 2 coats of
Essie
Blanc and 1 coat of Marshmallow to give my nails a milky white base. I also added two peach heart paillettes to my ring fingers.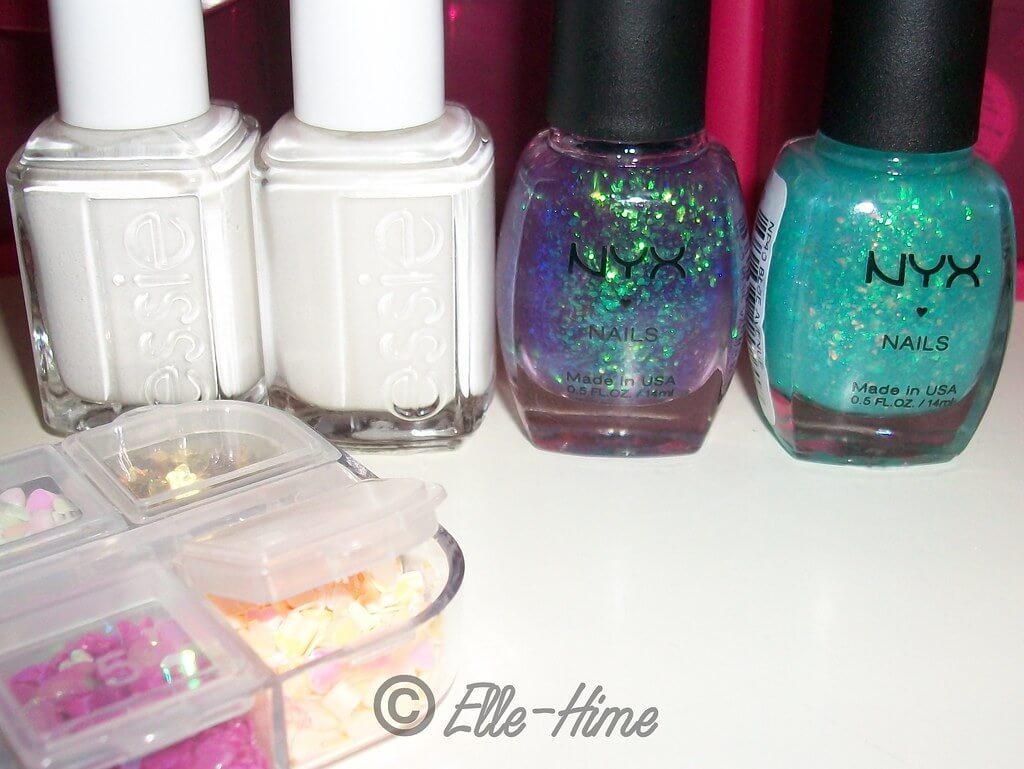 I also did one picture before clean-up which shows the colors quite well. I really like this look, it's subtle but pretty. So, do you mainly use your flakie nail polishes over dark colors, or have you tried them on white like this?