I felt healthy enough today to use a bit of make-up in the morning. Ahh, concealer, my old friend. You make me look healthier than I sound! I'm still congested, but doing much better. Drinking tons of tea because the weather is cold, and it is good for me. And I love tea.
Anyway! I stayed in bed as long as possible so nothing fancy here...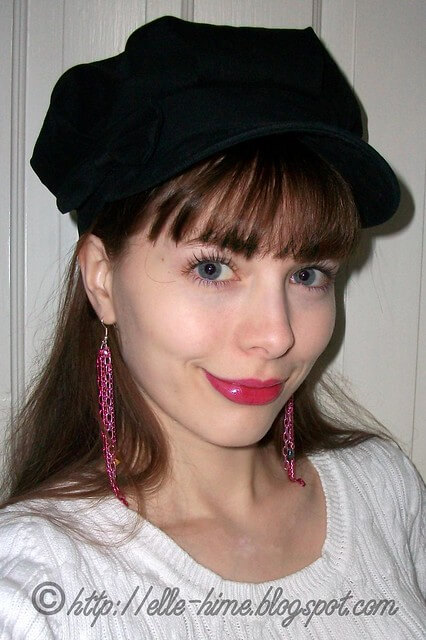 I'm wearing:

Joelle mineral powder foundation and concealer

Maybelline The Falsies Flared

Nyx Mega Shine Lip Gloss in African Queen
Since I had no time for eyeshadow I went for bright lip gloss. African Queen is a gorgeous purple-pink with blue flash in it. I love it so much! I wore a fairly thin coat of it today, it stands out more when you apply more~
I'd have had this post up earlier but my computer had the weirdest error going on every time I'd insert my SD card. When I tried to get to the files it said "Please do NOT access this disk", and then disappeared like it wasn't connected to my computer. Restarted and it worked fine this time. Computers are odd...