It's already March, and that means it is time for another Mini Giveaway!  While searching for inspiration for this month's theme, I was reminded that this Saturday we'll be losing an hour of thanks to Daylight Saving Time.  (Ugh, I don't want to lose an hour!  If you're in an area that doesn't follow DST, be thankful!)  Also, the first day of spring is March 20th.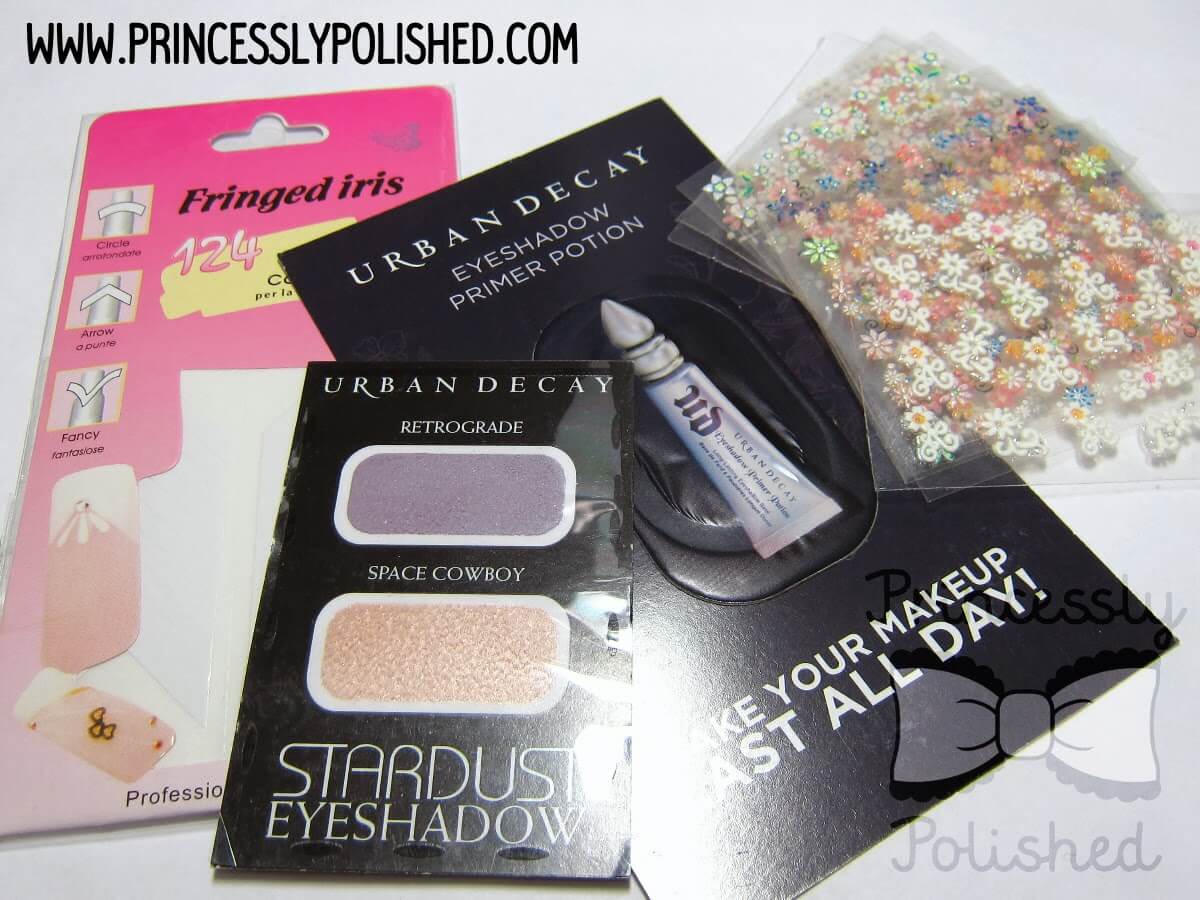 And what better way to combine the thoughts of spring and the bitter reality of lost sleep than with quick-and-easy flower nail art stickers?  The winner will get 12 assorted sheets.  Yay!  I'm also including a pack of Fringed Iris tip guides (3 styles in the pack!) and carded samples of Urban Decay Primer Potion and Stardust Eyeshadows!
   This giveaway will run until March 21st at midnight.  Widget for entering is below, so keep reading!  Please click the "Terms and Conditions" link at the bottom of the Rafflecopter widget, that is where you will find the rules!  Thank-you!