When I bought my new L.A. Girl Supernova nail polish I intended to wear it over black, but never had time to put it over my black weekend nails. I swiped it over one nail later to see what kind of coverage it had. Besides being a really pretty glitter, it reminded me of rain (probably because we just had a huge rainstorm..). So I created this little mani instead!
My base color was
China Glaze
Caribbean Blue, which is a lovely glass-fleck filled color. Here it is alone, and before clean-up: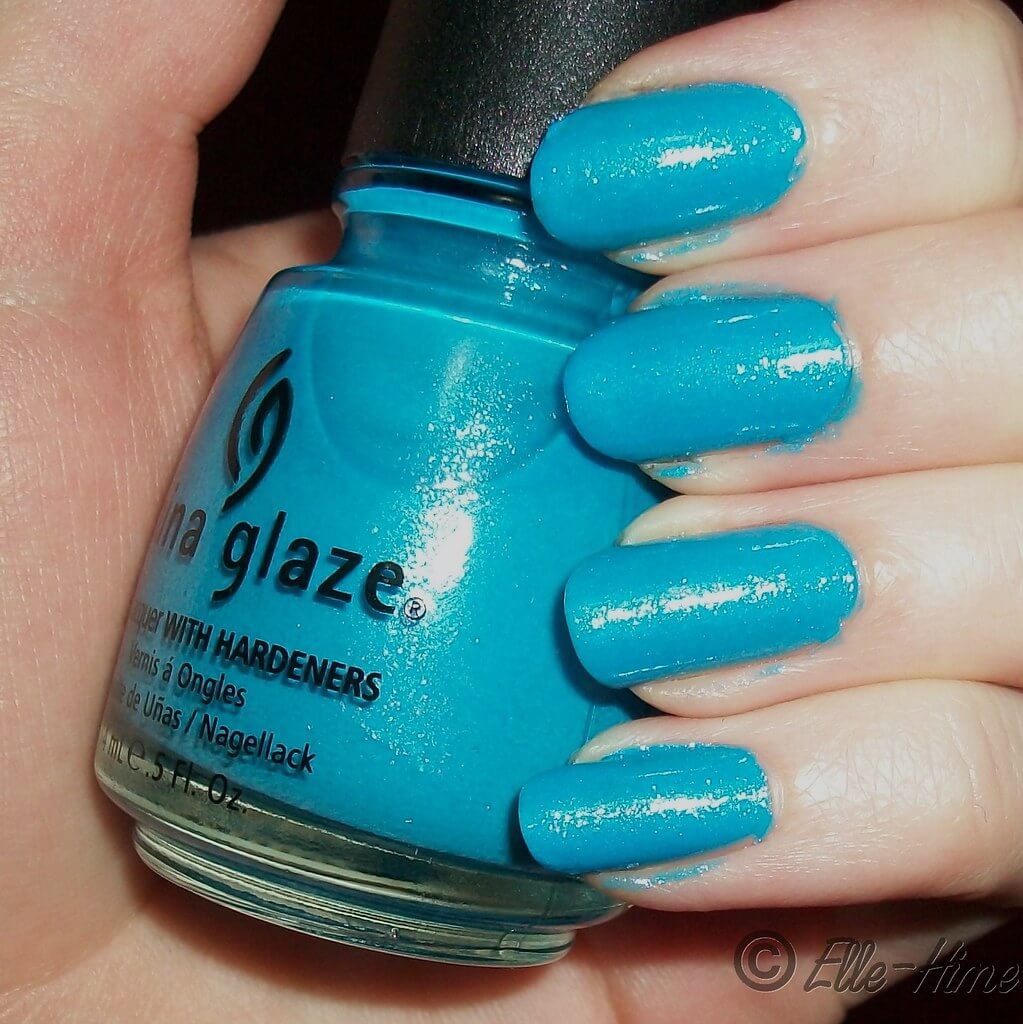 Then I used
L.A. Girl
Supernova - one coat over all nails. This is prismatic string/bar glitter floating in a grey base. It worked to dull the Caribbean Blue, though it looked a little streaky in spots where I dabbed on extra glitter. The sky gets a sort of mottled look during rain anyway, though, so it's all good. I made my stormclouds using
China Glaze
Pelican Gray, the polish has a bit of shimmer too it and is the perfect color for rainclouds! Here is my right hand, which had no faces:
It was easiest to use the nail polish brush to create the clouds, and touch them up with a dotting tool where needed. The faces were made by first dotting my
Pure Ice
Pink Ice polish to make blushing cheeks, and then I used a small dotting tool to add eyes, and then small mouths with
Wet 'n Wild
Ink Well.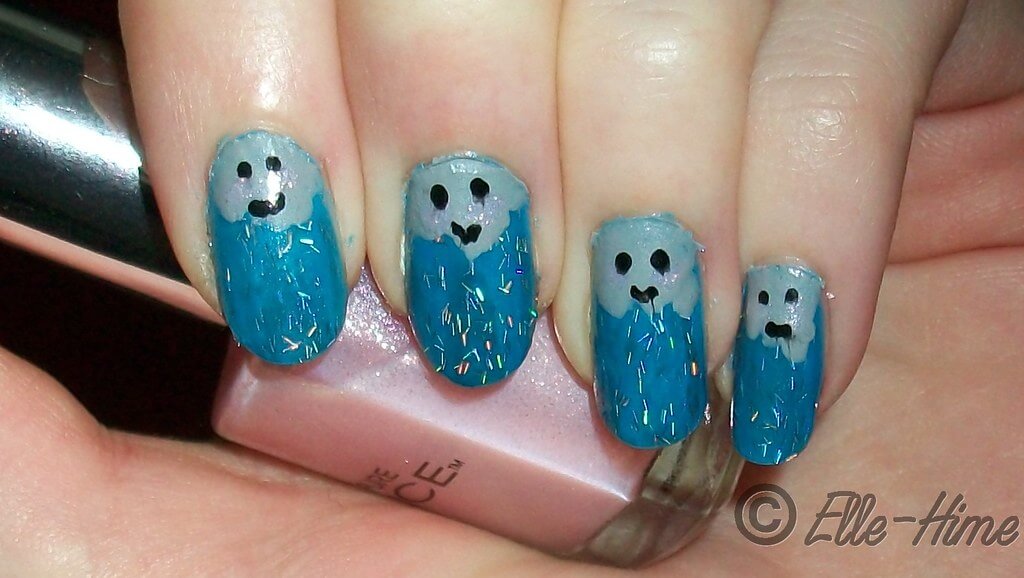 I thought I waited long enough to seal it with top coat but sadly the black polish was pulled and ran a little. =( And my pinky cloud looks more "hmph!" than happy, but oh well. They are cute anyway. So yes, this mani was easy to make and needed no fancy tools. Who knew that bar glitter is like rain in a bottle?! Supernova is super blingy and fun to wear, and removes easily. Also, after a full day of wearing I have zero tip wear!