When Sephora had their Friends & Family sale of 20% off I snagged several fragrance gift sets. Horray for good deals! And I earned VIB status with Sephora, eep!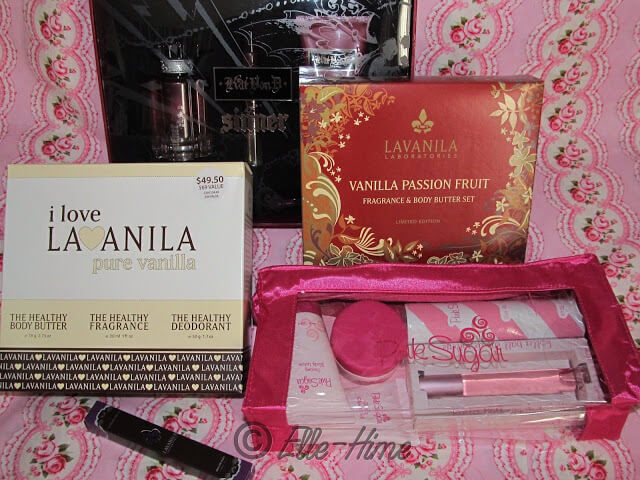 The
Kat Von D
Sinner set was on clearance for just $25 - it includes the full-size fragrance, a rollerball, and a lotion! This is probably the biggest steal. The description Online sounded wearable and happily I have have found it to be so. I don't think it smells heavy or overly dark, just nice. Ha!
LAVANILA
sets for both Pure Vanilla and Vanilla Passion Fruit! I can't wait to try their natural deodorant, thus I bought the set. Vanilla Passion Fruit is Limited Edition and I decided I wanted to get the full-size bottle - for just $2 more you can buy the set which includes the matching body butter. So I got the set! Oh, and that little roller-ball is
LAVANILA
, too. It's the also-limited-edition scent Vanilla Blackberry.
And then my Pink Sugar gift set from
Aquolina
. It's not as good as the big set offered from Sephora in the past, but I lost out on that one. I love the hair perfume and just got to try the original fragrance yesterday. I was told I smelt like gingerbread or s'mores - yum!