At the start of October I was pleasantly surprised - I won a giveaway for my choice of three piCture pOlishes! I have to give a huge thank-you to both piCture pOlish and Johanna from
Paillette
. The polishes just arrived Monday so I immediately painted my nails up with one of the colors, Twinkle. Find out my other two colors at the end of this post!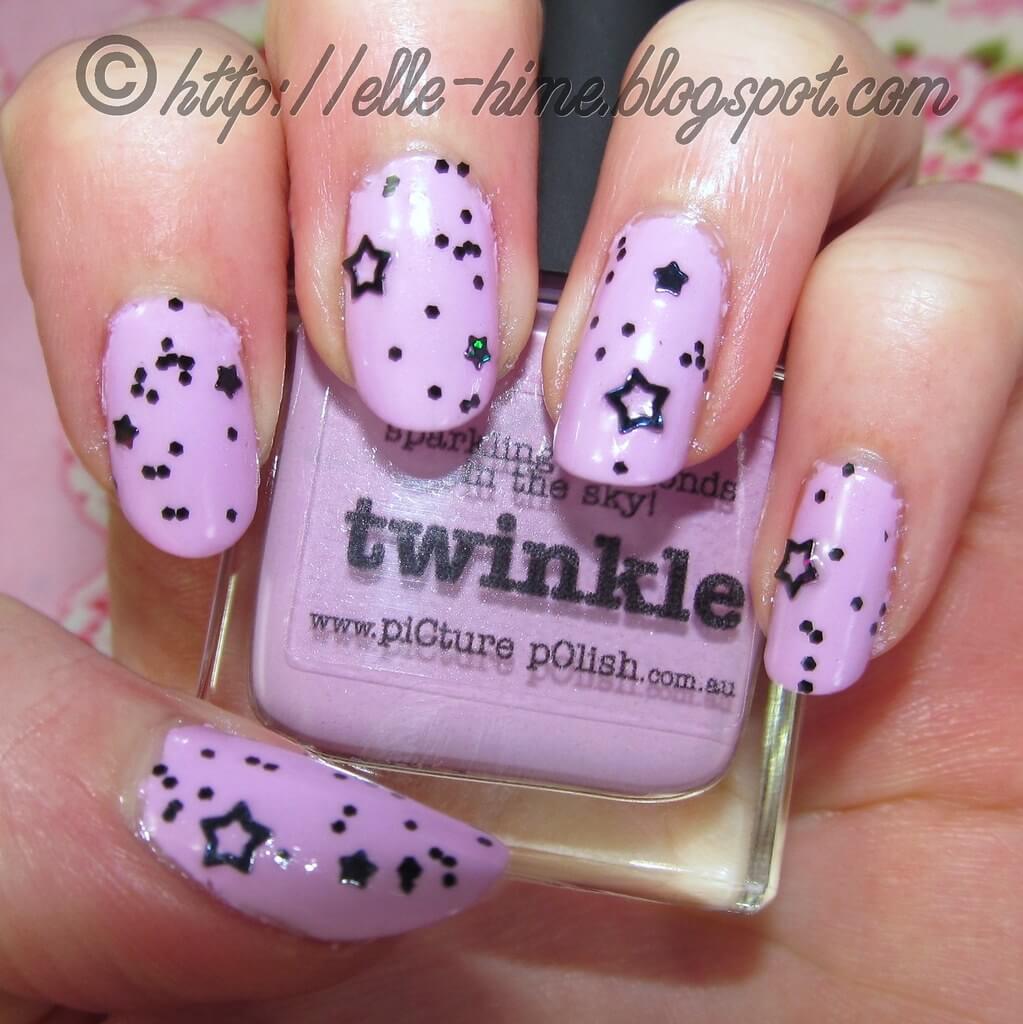 Twinkle surprised me, I thought it was just a lilac cream but it contains a pinky shimmer. Unless you're in strong light this shimmer stays hidden. I was also glad to finally get to use
Wet 'n Wild
Tangled in My Web.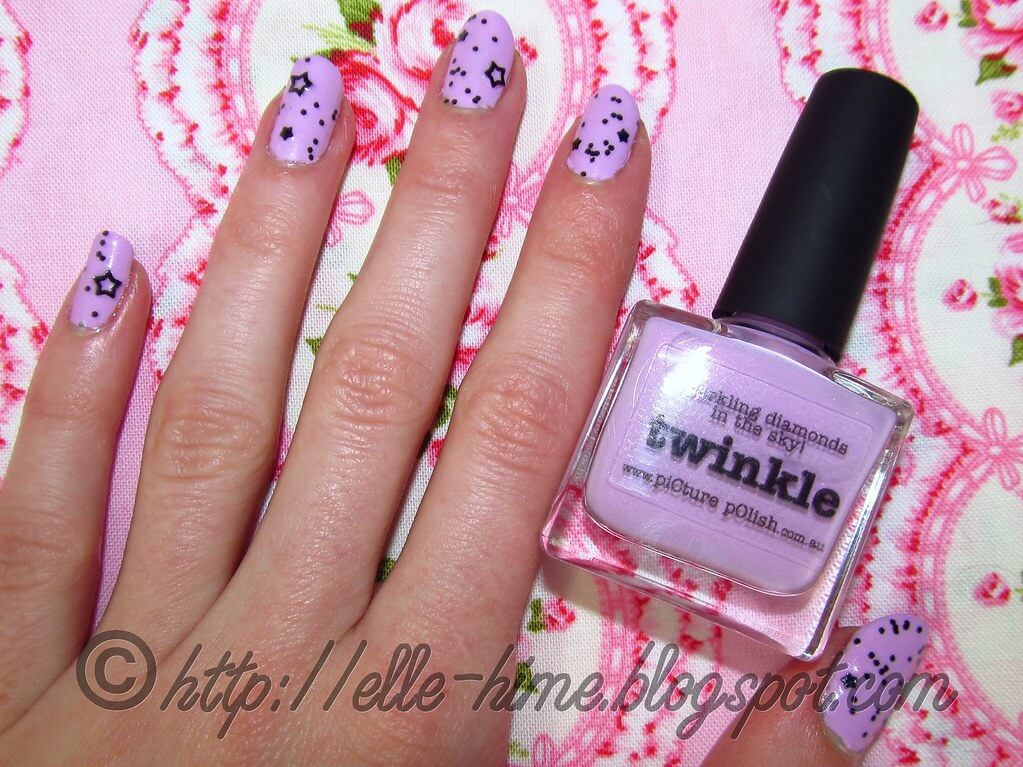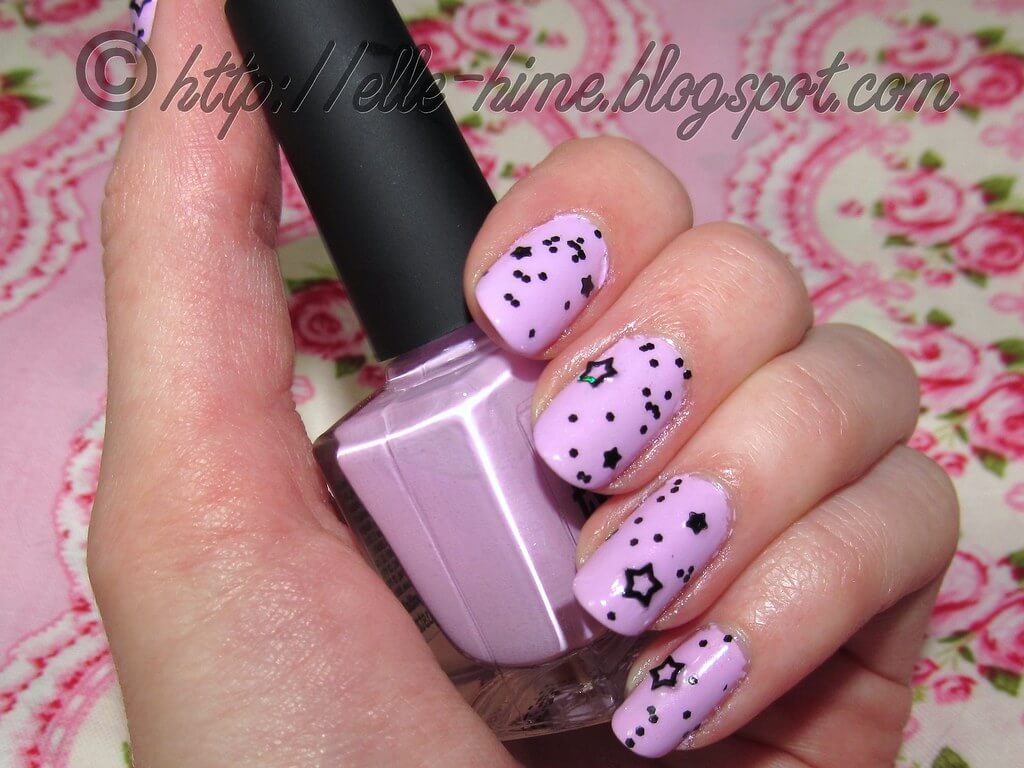 This was 2 coats of Twinkle, 1 coat of Tangled in My Web, and then I places a few black star paillettes where the glitter was more sparse. Top coats were my Tough Coat and then Poshe. My nails were completely smooth except for the stars.
This
piCture pOlish
is completely opaque in two coats and seemed like it could use a couple drops of thinner. The first coat has issues with bald spots but happily the second coat fixed that. I like the squared bottles except that it makes them impossible to roll in your hands - I had to shake it instead. No issues with bubbling, so I guess it does not matter. Also love the grippy caps.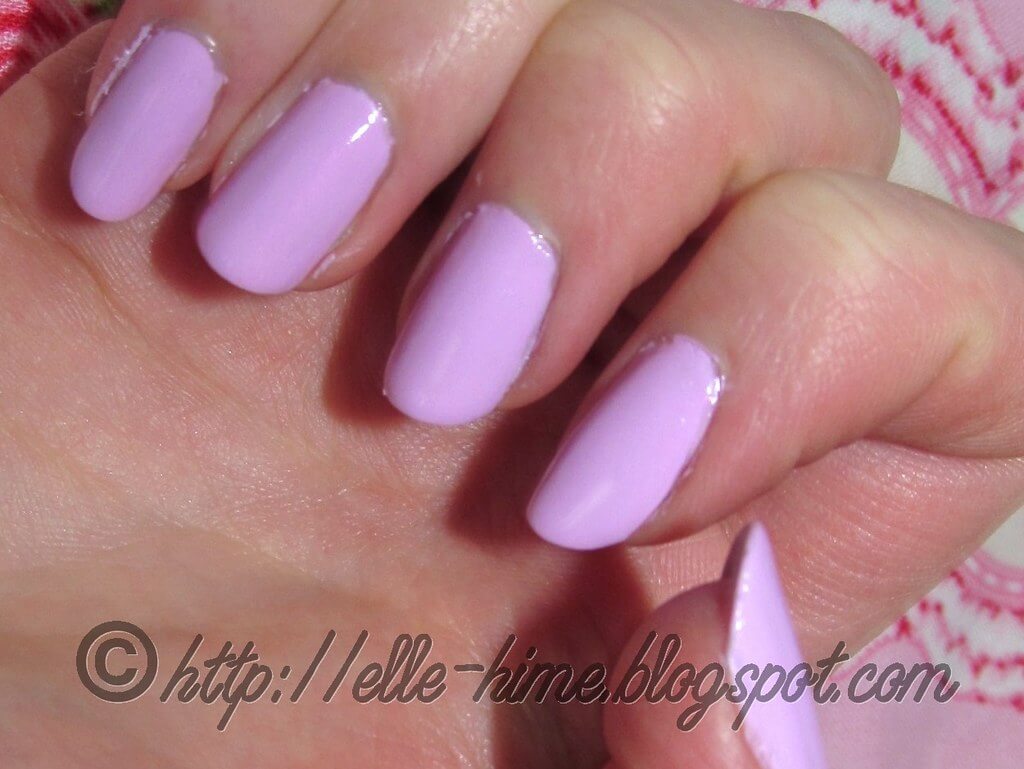 A shot of just Twinkle by itself. Another thing of note: it dries to a satin finish. These are my 3 prizes from
piCture pOlish
: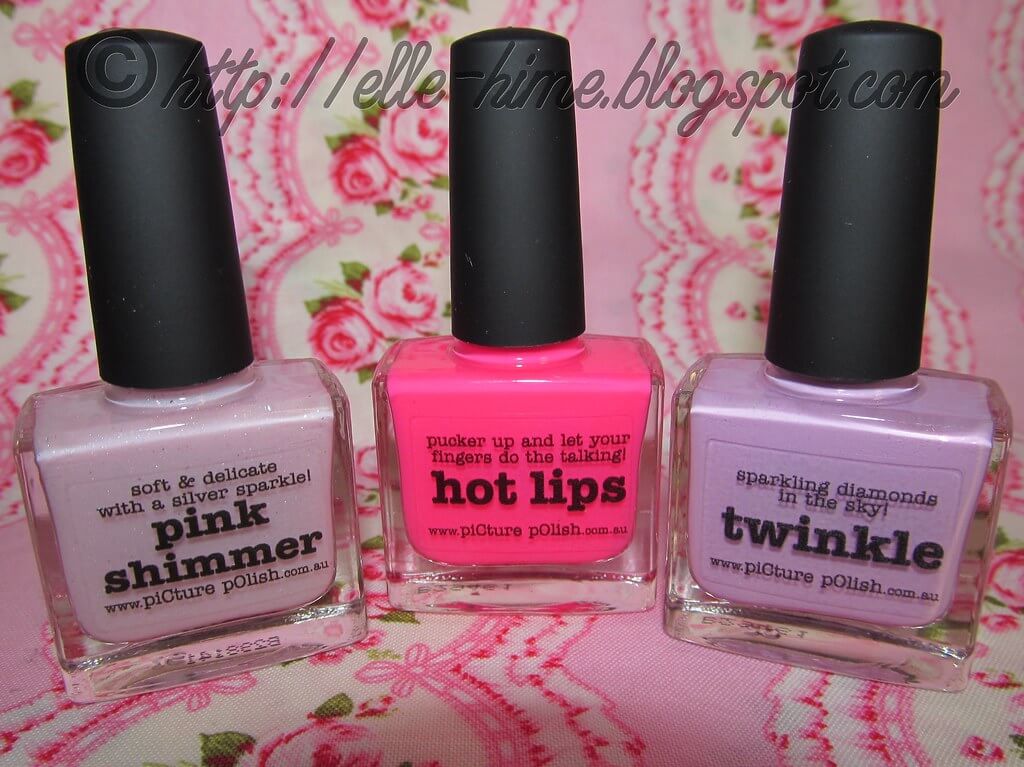 Pink Shimmer, Hot Lips, and Twinkle. Hot Lips was a wild card choice - I could only narrow down 2 "for sure" choices and gave them a short list to surprise me from for polish number three. Cool! I am most excited to try Pink Shimmer next.