Just got a forwarded E-mail in my Inbox. Ironically it was from a male friend who probably doesn't even know how much I like nail polish, but hey! I just have to share it: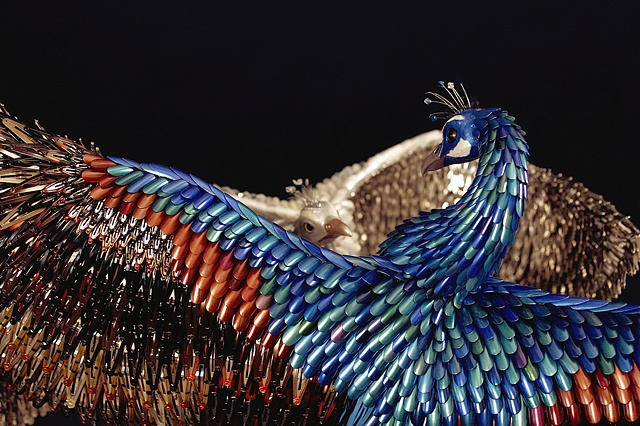 The artist is Laurel Roth, and yes, these beautiful birds are made entirely from "human mating plumage" (according to their description) - press-on nails, barrettes, jewelry and crystals.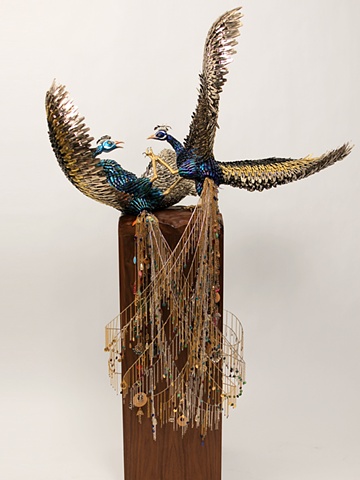 And we think our nail art is time-consuming!
These are just two of many pictures from this series, and I snagged them from
Laurel Roth's website here
. I highly recommend taking a moment to look through the rest of the collection. It made me smile. =) Which bird is your favorite?