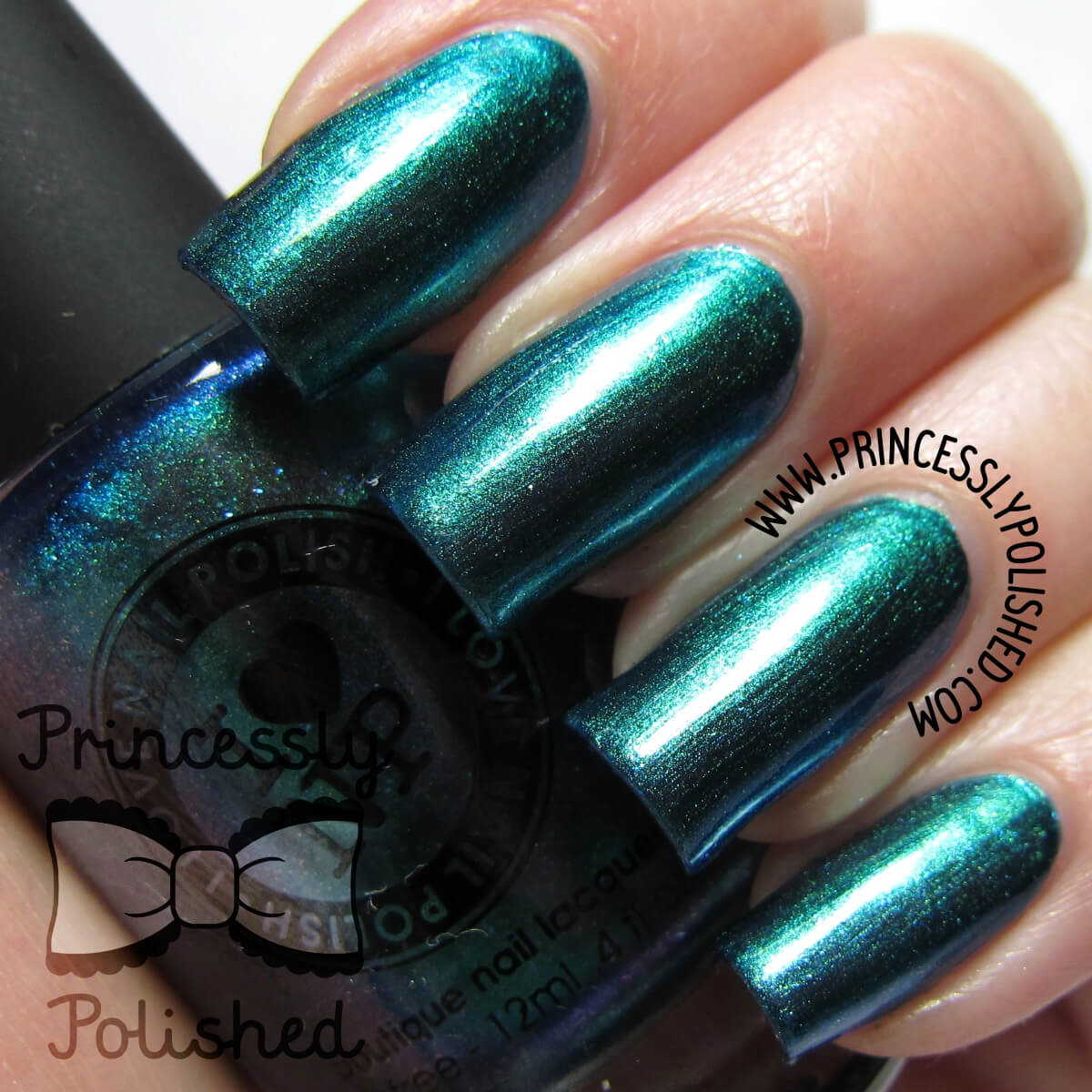 I've been so busy lately that I have fallen into a 1-mani-per-week routine. Fortunately when I'm wearing polishes this gorgeous I'm happy to have them on my nails for a week! Let's take a look at ILNP Washing Ashore and Zoya Bobbi, shall we?
If you're wondering where Bobbi is, I'll show you. Under my nails! This bright pink foil took 2 coats and really popped underneath Washing Ashore.
Ooo-la-la, right? Zoya Bobbi has really nice saturation, definitely the most vibrant pink foil in my collection as of now. A girl can never go wrong with vibrant jewel tones. =)
Washing Ashore is a beautiful blend of teal green-to-blue color shifting pigment on then same blue flakes that Sweet Serenade contains. There is even a hint of purple to it's color shift. I highly recommend enlarging these photos to see the sparkling flakes!
I used 2 coats of Washing Ashore and found the formula to be a little bit tricky to work with. It had a tendancy towards bald patches so thick, even coats with some wait in between them worked best. Totally worth it for how pretty this looks, though! Of course pictures don't do justice to multichrome polishes, but I tried a few in different lighting and angles...
Indirect Lighting
Indirect Lighting
At an extreme angle this polish turns a vibrant true blue, but my camera didn't do very well trying to capture it, or maybe I just didn't try hard enough. Believe me that it is there, though. Every time I notice it I get distracted by my nails and just stare at them!
What do you think of this combination? Here are some handy links, in case you'd like to add these pretties to your collection: