Greetings, princesses! I hope your week went better than mine - my daughter is in a crazy, needy phase and has hardly let me do anything. I'm looking forward to the weekend, and what better way to kick it off than with an International giveaway? Yayyy!
What I'd like to do each month is hold a giveaway for Princessly Polished subscribers, and to make it easy to share worldwide I came up with the idea to choose an assortment of nail art products that can be sent safely in a letter! I'll have a different theme each month, and I'd love to hear your suggestions. The theme I chose for February is Pantone's color of the year...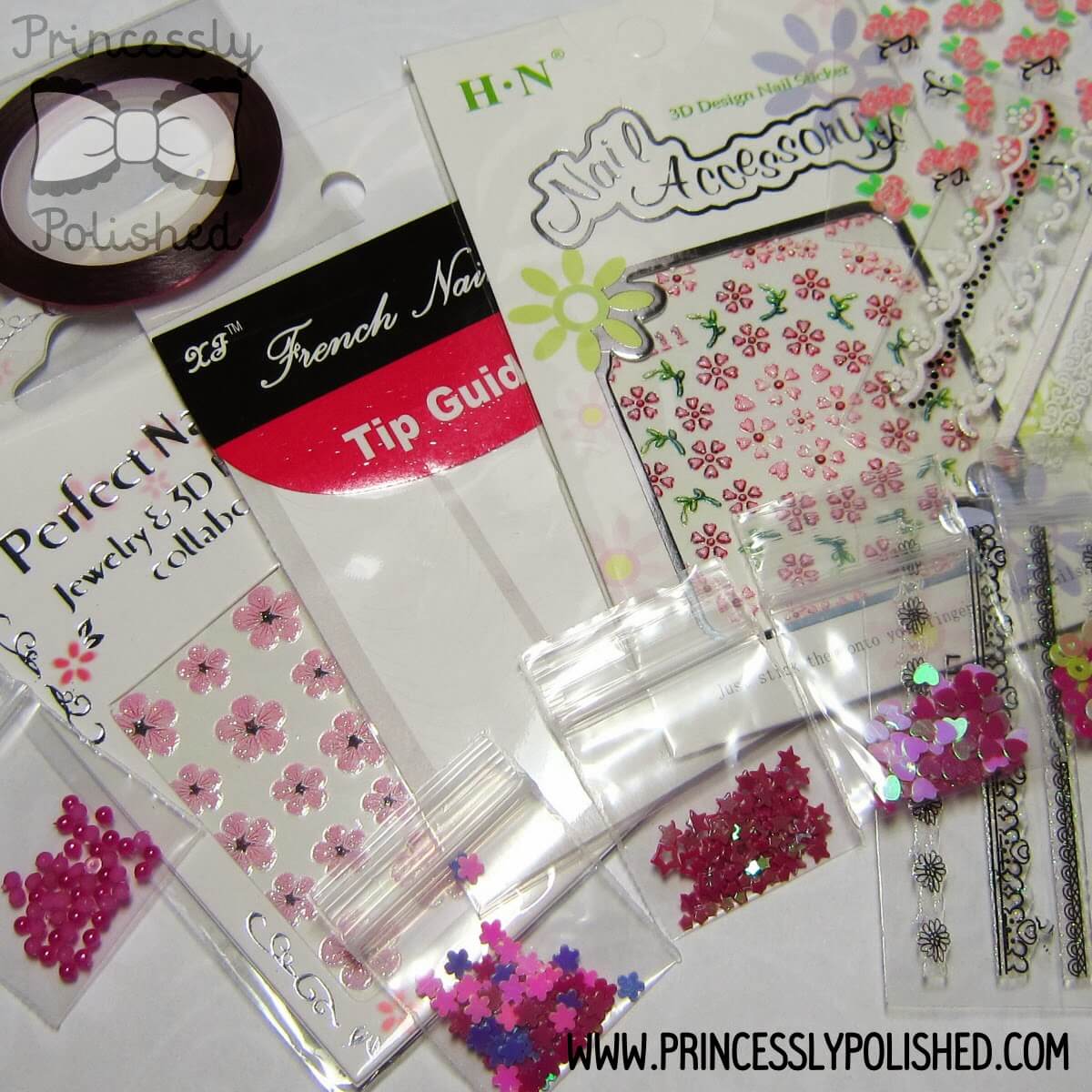 Radiant Orchid! I figured this is a great place to start, as most of us are really excited about this color. I'm not really into following trends or wearing a color because it's "in", but this is a gorgeous shade with a wonderful color family. Bring it on.
Sparkly striping tape and manicure tip guides for easy tape manicures! The tip guides are hard to see but there are regular crescent, unique fishtail and chevron guides! Half moon manicures are going to be big in 2014, so if you'd like to try the trend these will make it super easy.
Nail stickers! I chose some flowers with an orchid tone, and a few sheets with lacy accents that could coordinate nicely.
An assortment of paillettes and nail pearls! I love using these fun nail spangles, and the tiny pearls matched too perfectly to leave them out!
That's it! Entering is made super easy using the Rafflecopter widget below, and as I said this is open to all followers of Princessly Polished, new and old, living anywhere on planet earth! Just remember to get a parent's permission if you're under the age of 18. Also please be aware that these prizes are being mailed as a letter without tracking, and there will probably be a longer wait for any International winner. Winner will be announced during the monthly recap post at the end of February. Giveaway ends Feb 21st at midnight!
a Rafflecopter giveaway