Today's post features an ancient relic! Okay, not really. But Lush Lacquer recently changed their name to Polish Me Silly, and either way I think Mr. Bubble might be a discontinued color? I bought it last year. Mr. Bubble is a mix of matte glitter in a clear base, and I used it to make a really cute glitter gradient sandwiched between layers of L'oréal Bubble Trouble!
This was my base for the glitter, 2 coats of Bubble Trouble. So squishy and shiny! The coverage was nice and even, and this polish dried pretty quick, too. I used one more coat of Bubble Trouble over the glitter gradient and accent nail, then never got around to applying top coat. My manicure wore very well despite this. =)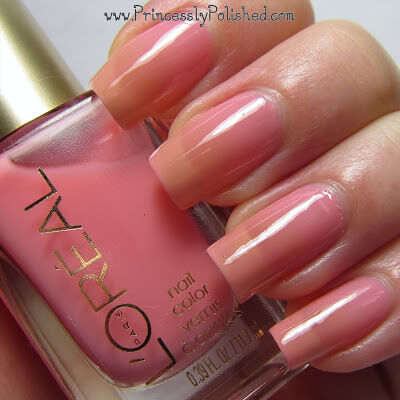 I love jelly polishes and I love glitter gradients, so this was a wonderful combination to wear around! Have you tried doing anything like this?