There isn't much good about a postal holiday. Your packages get delayed, you forget that you shouldn't be checking the mail and look like an idiot... But, on the upside, maybe everything will arrive *all at once* the next day. That's what happened to me! On Sept 6th I got all kinds of goodness in the mail: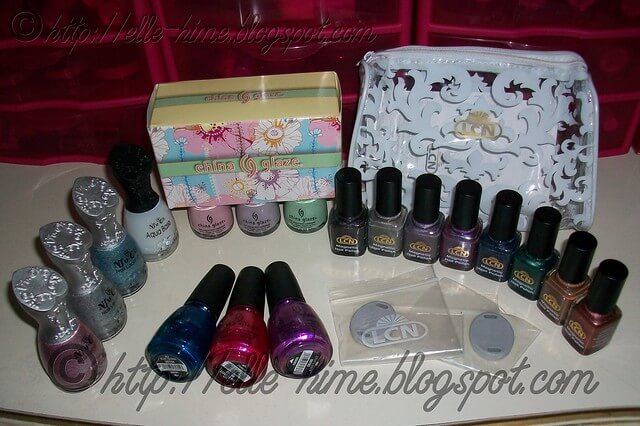 Yes, it's all nail polish, I guess you could say that I have a bit of an obsession right now, but even for being just polish, that's big variety!
I have Nfu-Oh: 61, 63, 65 and the Aqua Base for those holographic colors. I snagged the China Glaze Spring mini set off of Amazon.com for a steal - the baby CG bottles are adorable! Three "big" China Glazes: Blue Iguana, 108 Degrees, and Senorita Bonita from the Island Escape collection, and... the complete LCN magnetic polish set! I am really happy to have all of these, and I think it will be fun playing with my new colors. I really hope the sun comes out tomorrow so I can test some new colors to the full extent!