So I figured I'd get around to playing with the new LCN polishes first... but then something amazing happened yesterday - the sun came out! I hurried to get my new holographic pink polish on my tips and toes~ While I was out today I had to snap a few more pictures, and my HTC Incredible did a great job at capturing this prismatic beauty. Even better than the family camera I usually grab!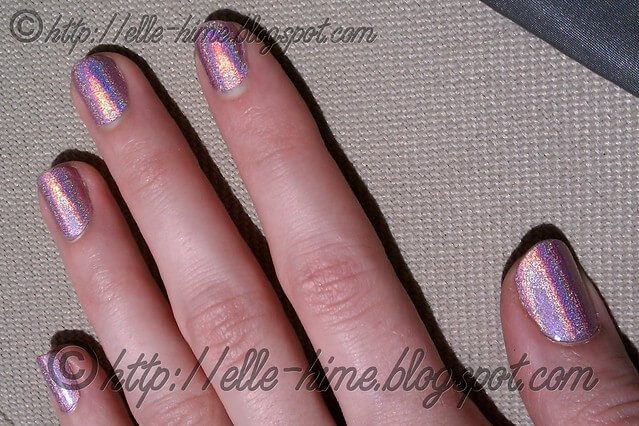 I'll do more of a review in the future, but I could not resist sharing these shots for now!
I used a top coat on my left hand. As you can see it does not diminish the holo effect at all!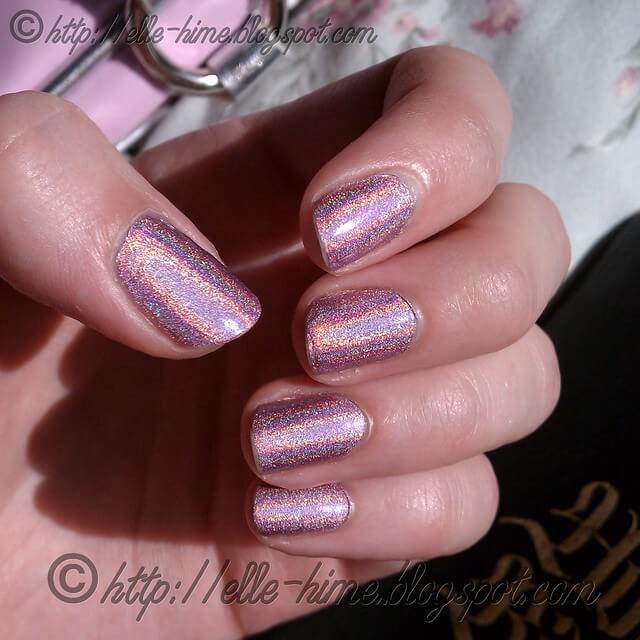 In the shade there is still a soft rainbow effect, but it barely shows on camera. Still a simply gorgeous color, though. I love it! I don't have any indoor light photos, but the holographic effect shows up great then, too.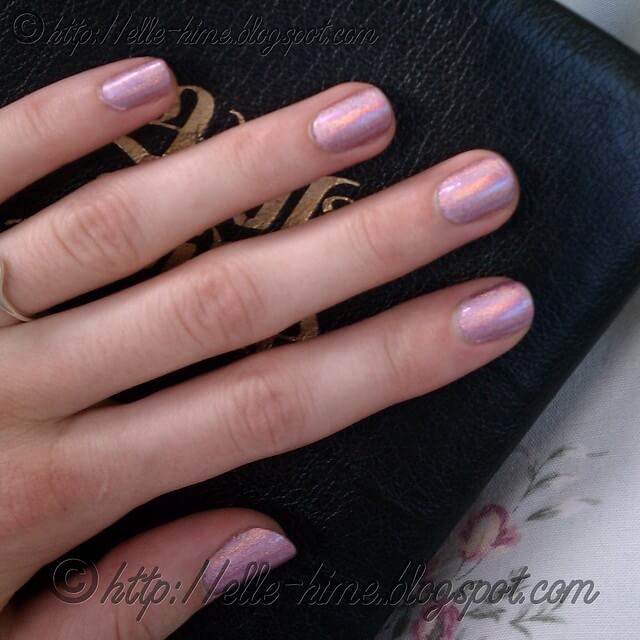 And a shot of my right hand (no top coat). Whoa, tip wear!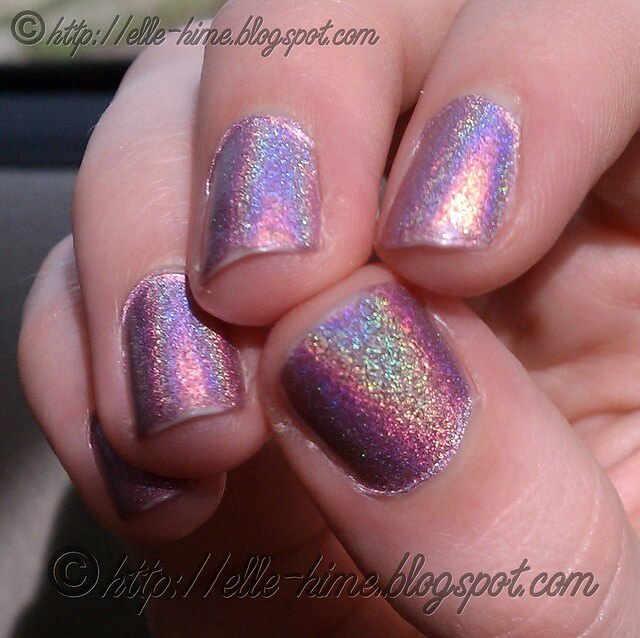 No toe pictures, but they're just as fantastic, and chip-free!