Sorry for the lack of updates, I have had a cold over the weekend and real-life comes first when I have little energy to spend. Fortunately I got lots of sleep last night so I do feel a lot better today. Despite how sick I was yesterday I had the ambition to do a pastel rainbow of eyeshadow to go with my
rainbow nails
. It did not come out as nicely as it has in the past, but I'll attribute that to being sick and my eyes being all puffy and scratchy.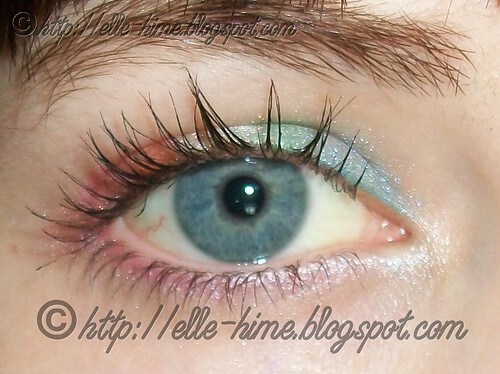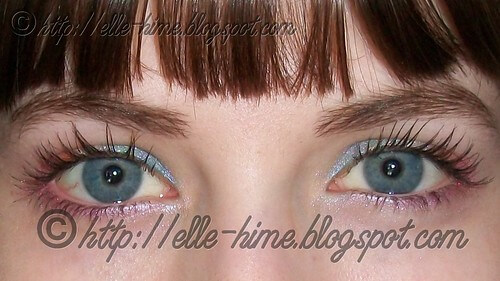 I'm Wearing:


Too Faced Shadow Insurance (original)

Nyx Chrome Eyeshadows in Cosmopolitan, Orange, Queen, Green, Piggyback and White

Bare Escentuals Flawless Definition mascara in Black
I also had a few treats in the mail last week. I bought myself a bit of SpectraFlair pigment, which I plan to infuse my bottle of Nfu-Oh 61 with, and maybe make some other creations... It's not cheap but it sure is beautiful!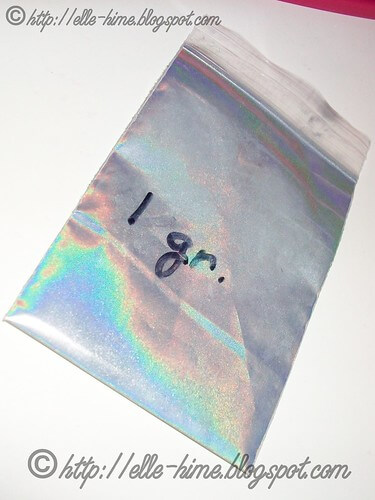 And then I haul I was particularly excited about... my purchases from
KittenGoesMew's blogsale
!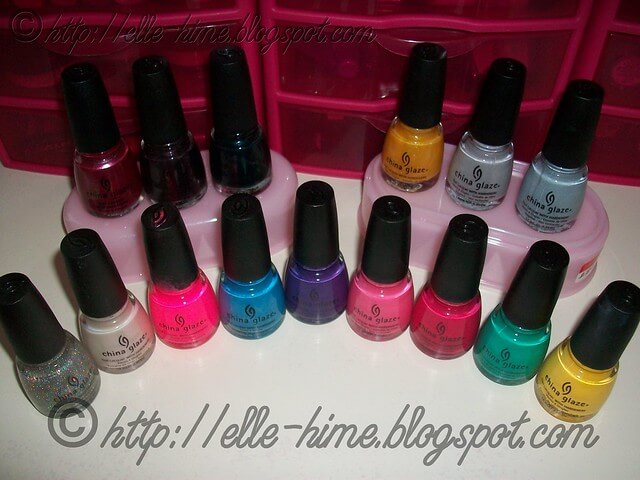 So many colors there... I bought China Glaze Twilight, Bogie, Emerald Fitzgerald, Lighthouse, Pelican Grey, Anchors Away, Fairy Dust, Rainbow, Pool Party, Caribbean Blue, Grape Pop, Sugar High, Heli-Yum, Four Leaf Clover, and Happy-Go-Lucky.
I found KittenGoesMew on eBay first, then on her blogger account where I picked out a bunch of colors to buy. She sells more than just China Glaze, but I stuck to my wishlist. Kitten is super easy to contact and her communication was fast and friendly. I let her know what my wishlist was and she even offered to pick up some polishes up locally for me! She was patient with me while I decided what to order, then let me know when my polish would be sent out. Everything arrived packaged very securely, so no issues at all!
I always like being able to buy from real people clearing out their stashes before I buy new polishes from a website or store, and since I found such a nice seller I wanted to refer everyone to her. =) (By the way I didn't get any kind of deal for reviewing her, I offered to post this after I had gotten all my polish~)