Hey all! I need to get back into the habit of taking pictures of my eyeshadow creations and what-not. Finally I am bringing you a Face of the Day post. This is actually yesterdays news, but of course the mani made it through the night and I'm rocking it today, as well. I was in a good mood yesterday and the sun was out for most of the day, so I celebrated that with colorful pastel nails topped with glitter, and my outfit was yellow, pink, and white - you can't get much cheerier than that! It seems like it has been awhile since I had the time to play with my eyeshadows so it was nice to be all pretty~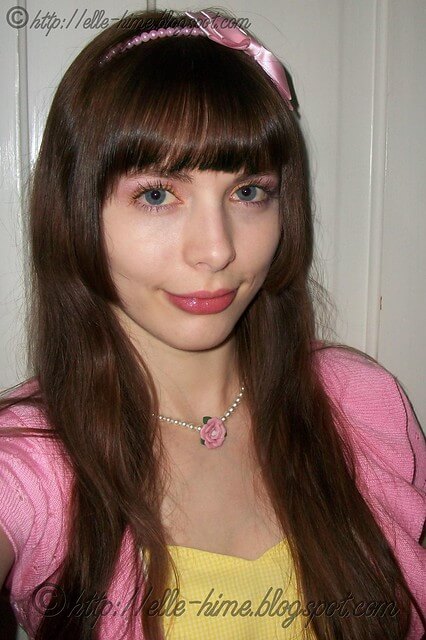 I'm Wearing:
Too Faced Shadow Insurance (original), Too Faced Lip Injection Extreme
Bare Escentuals Flawless Definition Mascara in Black
Nyx Single Eyeshadow in Yellow Funk, Chrome Eyeshadows in Princess and Baby Pink, Mega Shine Lip Gloss in Chandelier
Joelle mineral powder foundation
♥ Necklace and dress made by me!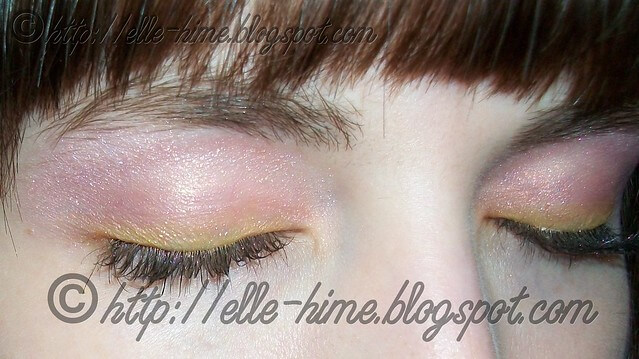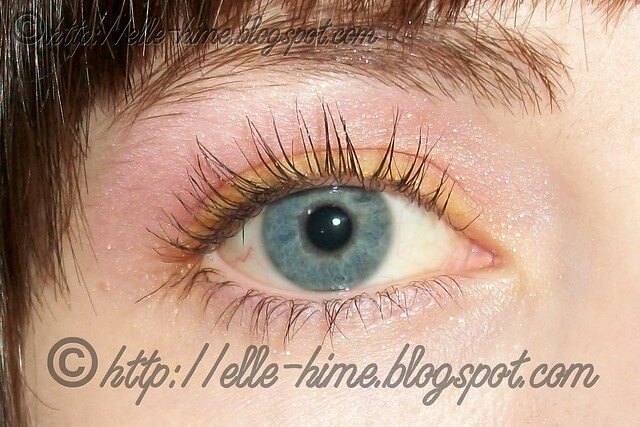 I used Yellow Funk along my upper lashes, then put Princess overtop of than and blended up and outwards, then grabbed Baby Pink and put it in the inner corner of my eye, along my browbone, and lightly under my lower lashes. Lightly blended Baby Pink over my whole lid, then I lightly dusted the leftover shadow on my brush into my upper lashes, which gave them soft sparkle. It's so... springy! I love it! No matter what the season I tend to come up with these kind of looks. They make me happy... like my nails right now!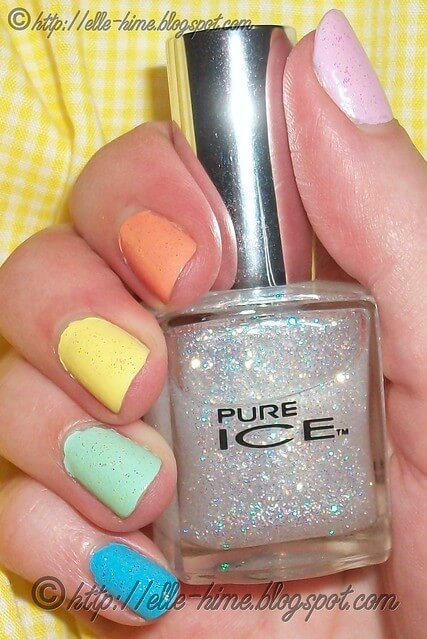 I Used:
China Glaze in Something Sweet, Peachy Keen, Lemon Fizz, Refresh-mint and Bahamian Escape
All topped with Pure Ice in Don't You Wish
When snagged the Spring minis set I knew I would have to do a rainbow across my nails with them. All the colors are awesome, with coverage in two coats except for Lemon Fizz needing 3. Peachy Keen in particular gets kudos for completely hiding where my nail is damaged on this hand. It filled in the break and self-leveled perfectly. I was torn between leaving all these lovely colors plain and glossy, but ended up swiping on 2 coats of the Pure Ice glitter polish Don't You Wish. It's a wonderfully iridescent small-sized glitter that dries to a nice smooth finish and reflects many pastel colors.
Hope this brightens your day!