Hello! This is a big post for me, and I don't just say that because it's image heavy! This is my first-ever "galaxy nails" attempt! Which turned out quite nicely... for a first attempt, at least! I've been inspired by all the beautiful galaxy and nebula manicures, in particular the ones that play around with colors beyond the typical spacey black, blue and green. Thus my choice of a deep burgundy and pink scheme!
Read on if you'd like to see a bunch more pictures (including glowing ones!) and hear about what I used. I was surprised by how easy this ended up being, though I didn't take a picture of what used, it was a combination of dotting tools, make-up sponges and a thin nail art brush.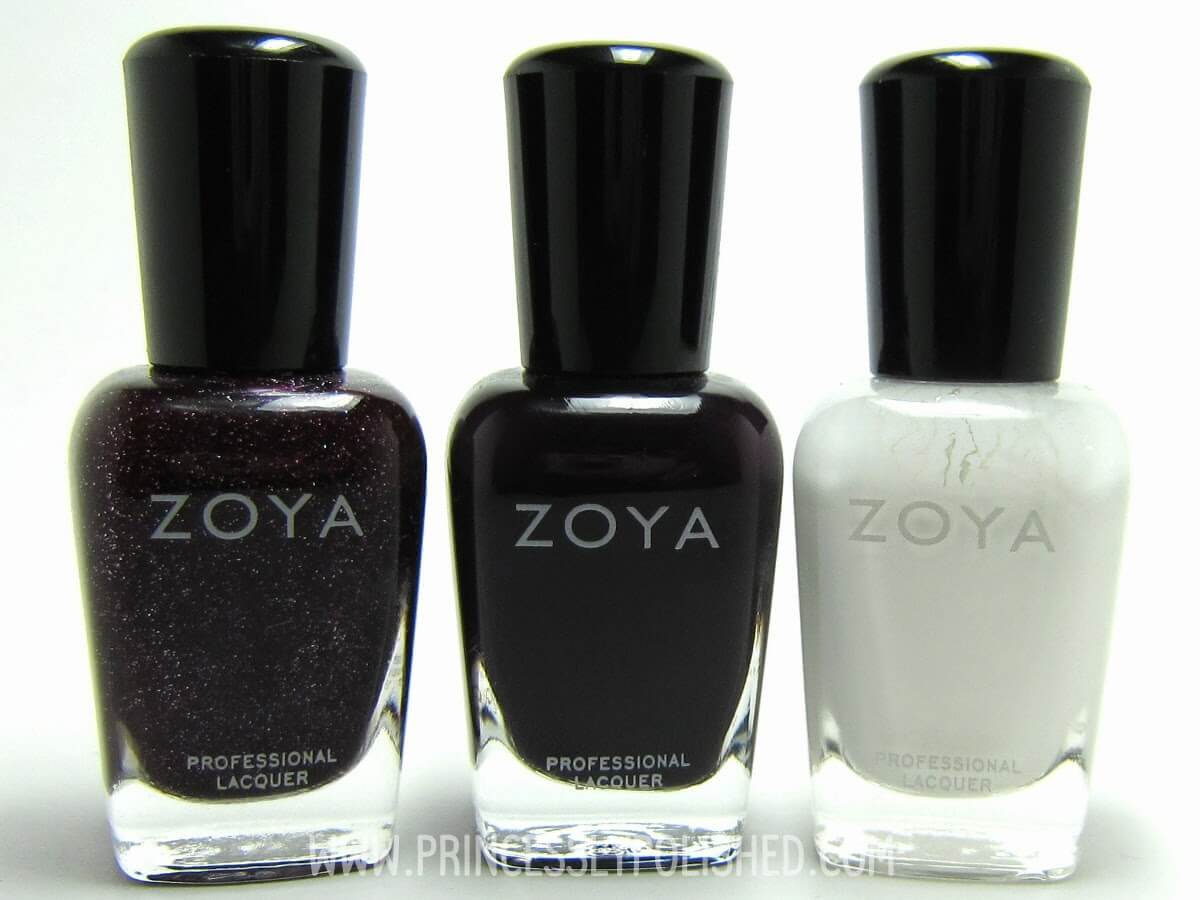 I used 3 Zoya polishes. 2 coats of Payton was my base color, Katherine is a jelly that I sponged on a few nails to give a bit more depth, and Purity was sponged as a base for the nebula colors.
On the Indie side of things, I used ILNP MEGA to paint the underside of my nails and sponged it into my nebulas. I used Serum No. 5 Pure Glow Getter for the stars and Awesome Blossom for the sponged pink. I will say that the gritty texture of Awesome Blossom made it much harder to sponge than a "regular" polish, and thus harder to blend, but oh well! It looked stunning in the dark.
For once I remembered that when trying a new technique it is a good idea to practice on the dominant hand. So I want to show a couple pictures of my right hand. I really liked how the sponging on my thumb turned out, but egads, those stars! I thought it would be easier to use a dotting tool to create the four-pointed twinkle stars. Well... they're blobby and hideous in a macro picture. I learned my lesson and used a brush when working on my right hand. =D
I think I've figured out how to take fairly good glow-in-the-dark pictures on my camera. Keep in mind these polishes weren't able to glow as strongly as they normally would because they were over a dark base color and/or sponged on! Awesome Blossom has a bluish glow, Pure Glow Getter is a brighter, whiter color. =)
These nails! They make me so happy. I hope they make you happy. And if you're like I was, admiring the galaxy manicure trend but avoiding it because you think it'll be hard and make a big mess... stop putting it off! I was amazed at how easy it turned out and that I didn't have much clean-up to do, either. (I was so apprehensive I did my first nail taped off... that was overkill!)
How about a somewhat creepy close-up of my thumbnail? If you click-it-bigger you can really see all the shimmering flecks in Payton, the grit of Awesome Blossom, and the holo shimmer of MEGA. Wipe the drool, it's unbecoming...
Speaking of MEGA, it was awesome to use under my nails. I used 2 coats, which dried fast and had a lovely linear rainbow effect.
Have you done any galaxy nails yet? What colors did you go for? Or, if you haven't yet, what colors are you going to pick? My husband wants to see these done over a deep blue, so I'll probably pick out blues and greens for my next attempt; I just want to improve my twinkle-star painting skills. =)