Here is a very quick and easy manicure! Last spring pond manicures exploded onto the scene, no doubt thanks to the prevalence of jelly polishes and the fact that nail art creators everywhere were loving the effects those sheer washes of color can give. A true pond manicure involves a dotting tool and a bit of skill as you create small white designs (usually flowers, hearts, dots, etc) between layers of juicy transparent polish. I set out to create something even easier!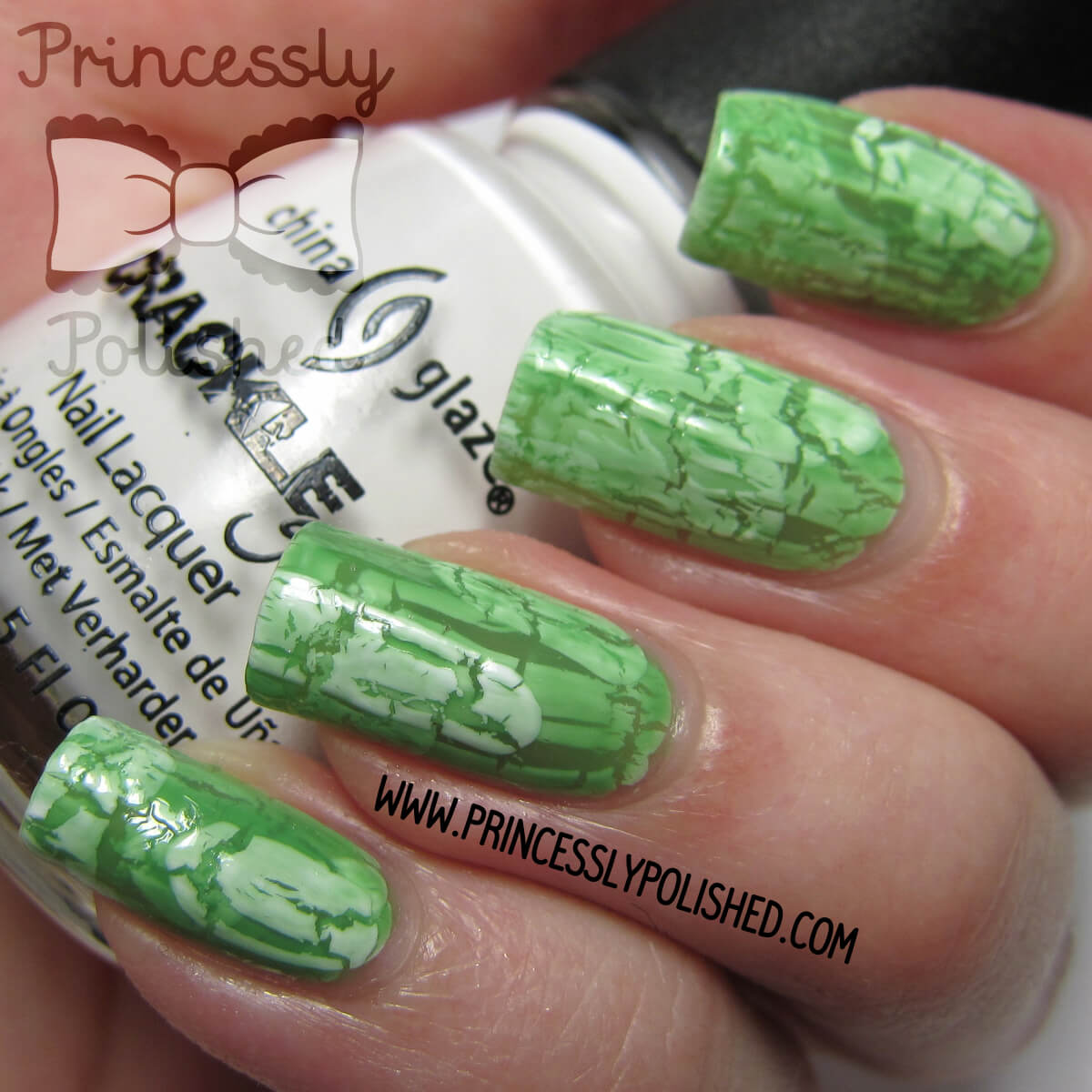 The polishes that I used were L'oreal Creme de Mint, a green jelly, and the white crackle Lightning Bolt by China Glaze. The two combined to create a sort of decayed, distressed-but-pretty effect, thus why I coined this a "pond scum" manicure. I imagine this will work wonderfully with any color of jelly polish, and hey, a new use for crackle! Shatter polish doesn't get much love any more.
The method for creating this look is quite simple, but I went ahead and made a picture tutorial to show exactly how I did it, and because I love little pictorials. They are so nice to Pin for later inspiration, don't you agree?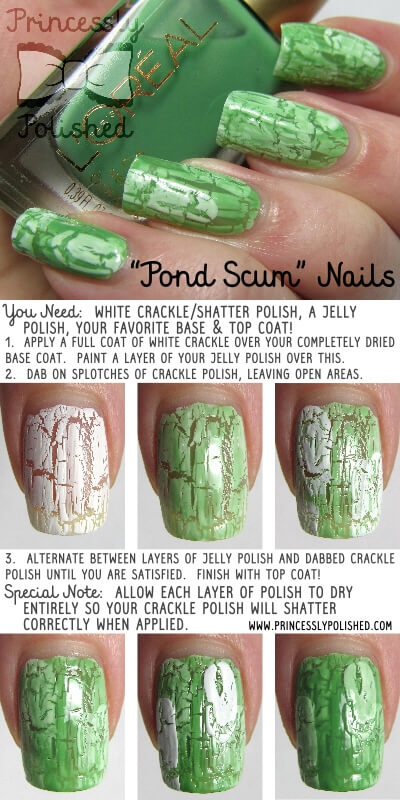 The most important thing to remember when working with crackle polish is that it must be applied over a completely dry coat of polish for it to shatter correctly. Fortunately jelly polishes are a fast-drying bunch, so I only had to wait a few minutes between coats. Once completed my nails looked like they had a lot of texture but were smooth. I also found this to be a long-wearing manicure, go figure!
Now for some neat information that I dug up - the
original pond manicure
! Yay for finding Vicki's blog where you can see what a regular pond manicure should aspire to! I dedicate my pond scum nails to her and to those of us with less-than-steady hands. So tell me, have you tried a pond manicure yet? Would you try this look using crackle polish? Show me your creations!