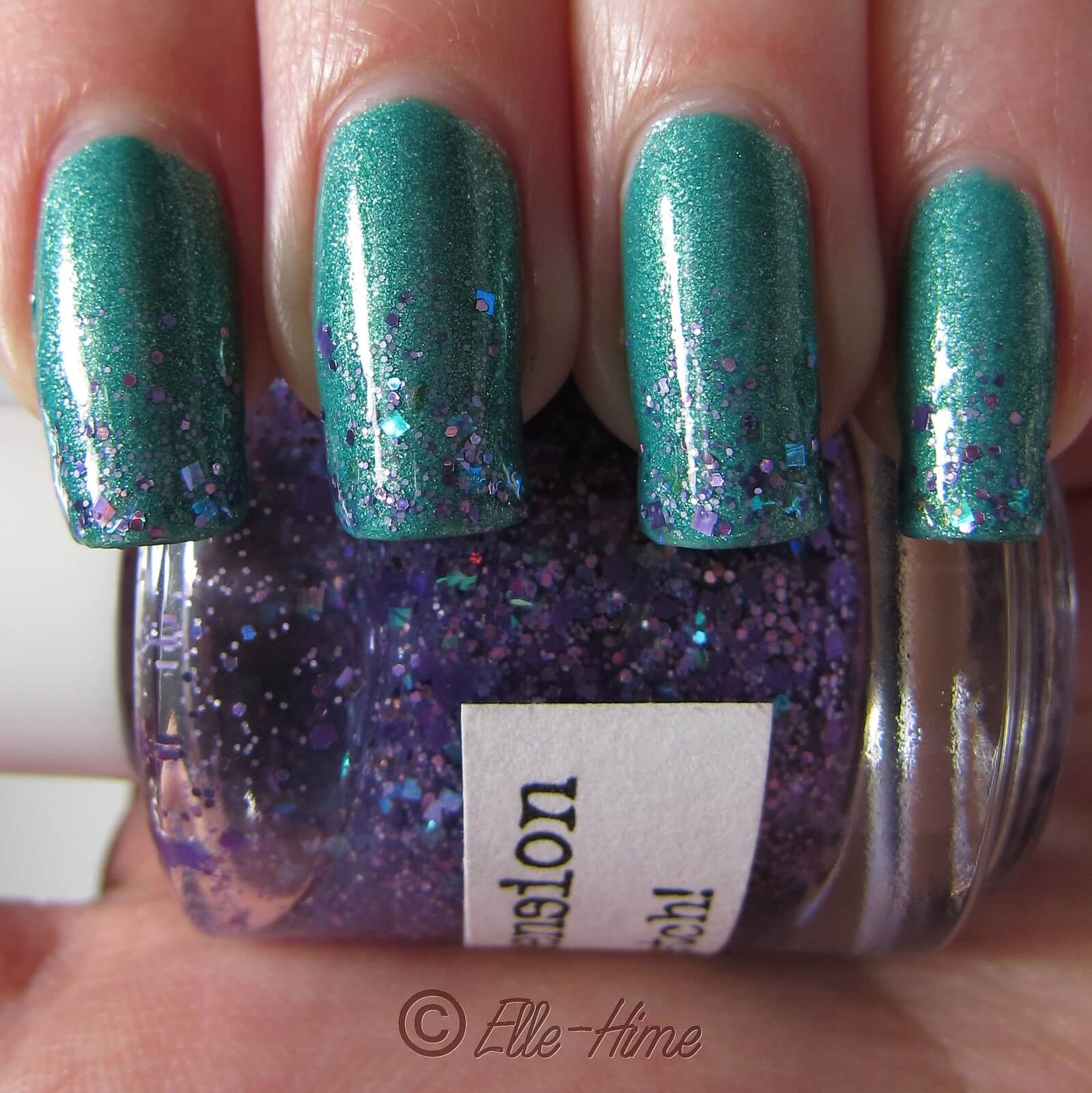 Really loving the manicure that I have on today! It gathered compliments from little girls to little old ladies. Definitely feels like I have a fairy-princess nail thing going on. And it was super easy!
I started off with 2 coats of Zoya Zuza. This is a very pretty aqua/turquoise polish with silver shimmer. The formula was excellent, and could even be a one coater if I used thick coats, but doing two thinner coats was easier to control.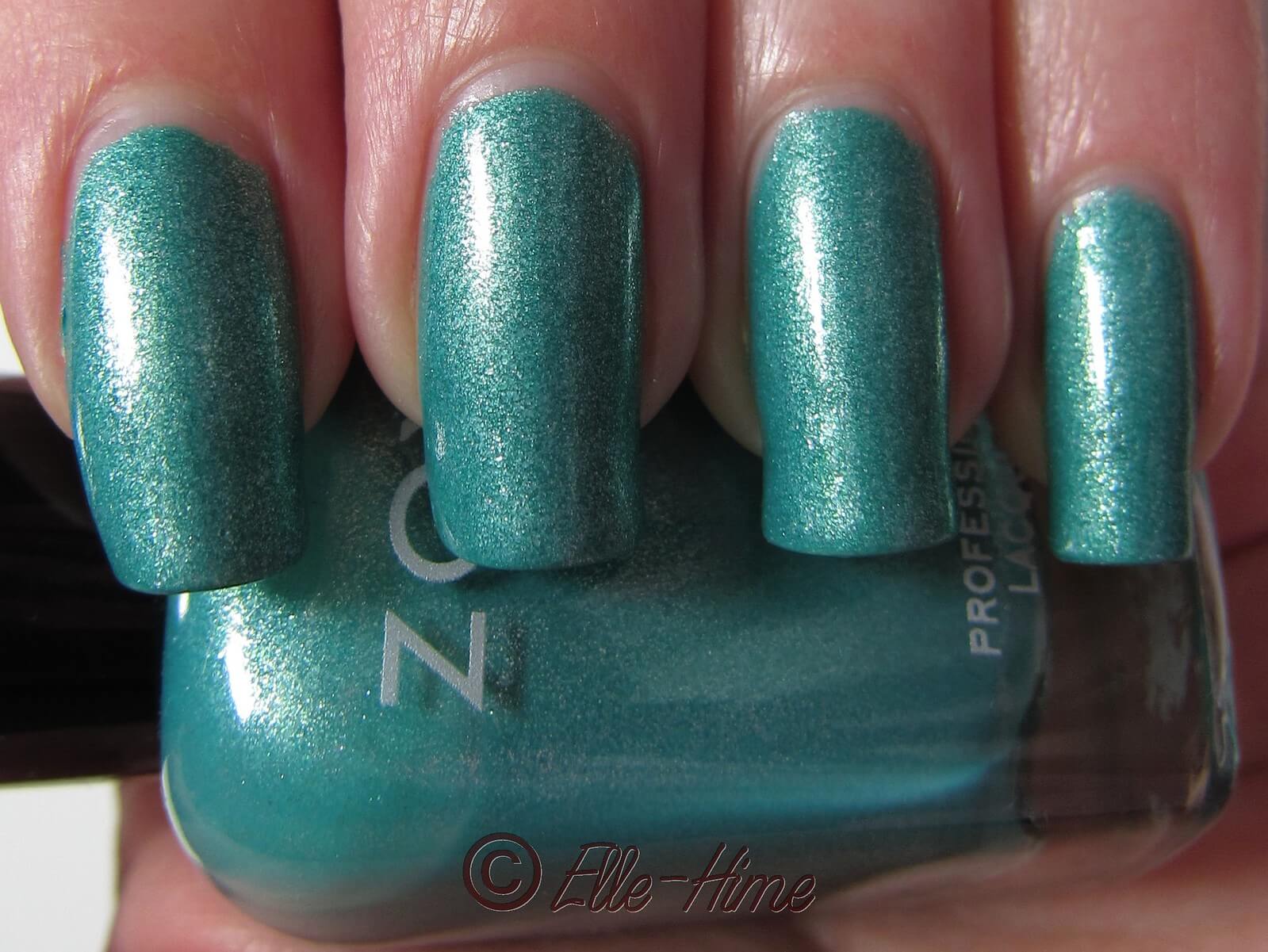 Next I grabbed one of my most favorite purple glitters, That Is So Fetch! by
Different Dimension
. (
Full review here!
) Because my nails are long I started out just painting the free edge.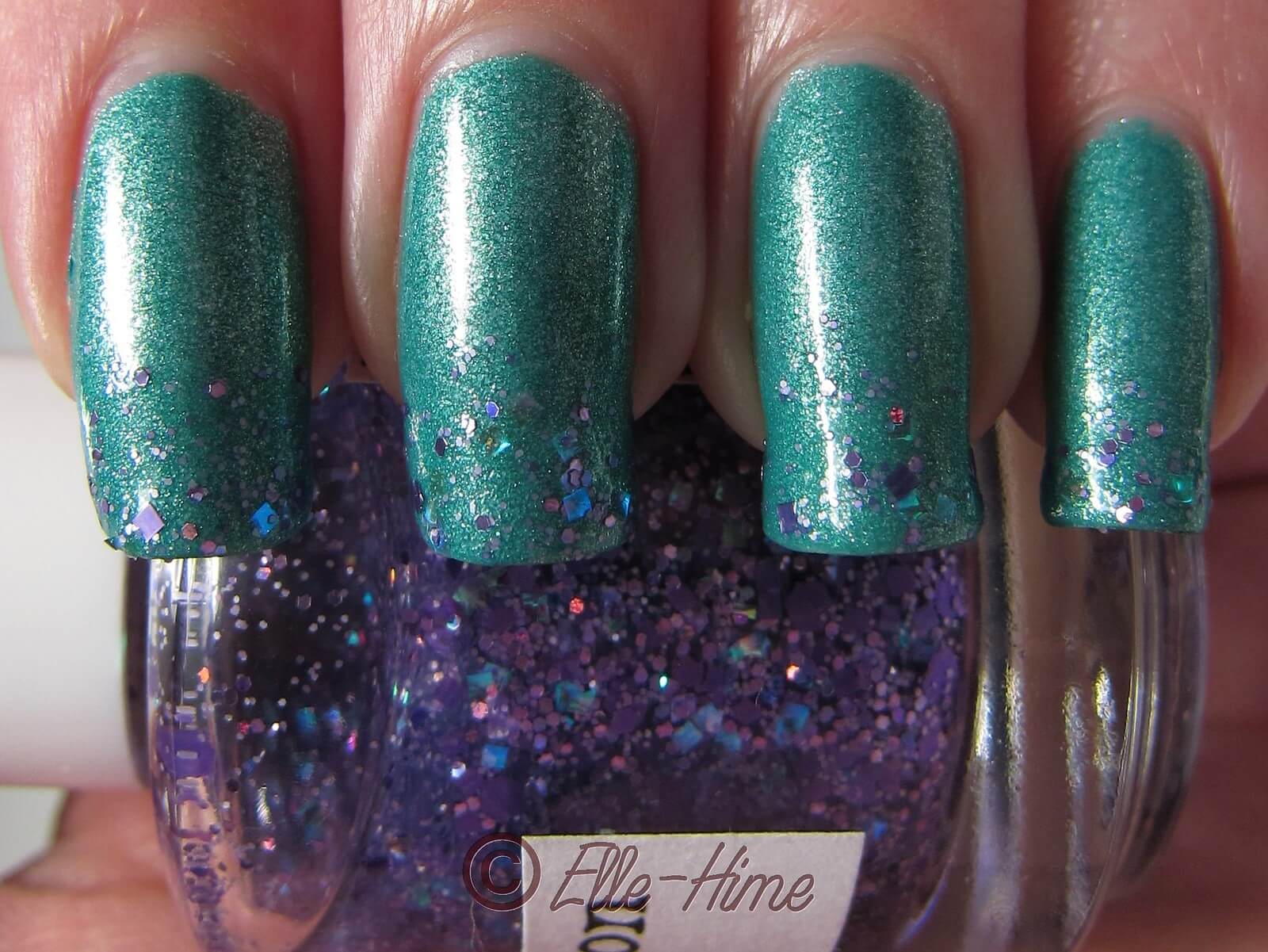 I did a second coat starting at about the mid point of my nail to the tip...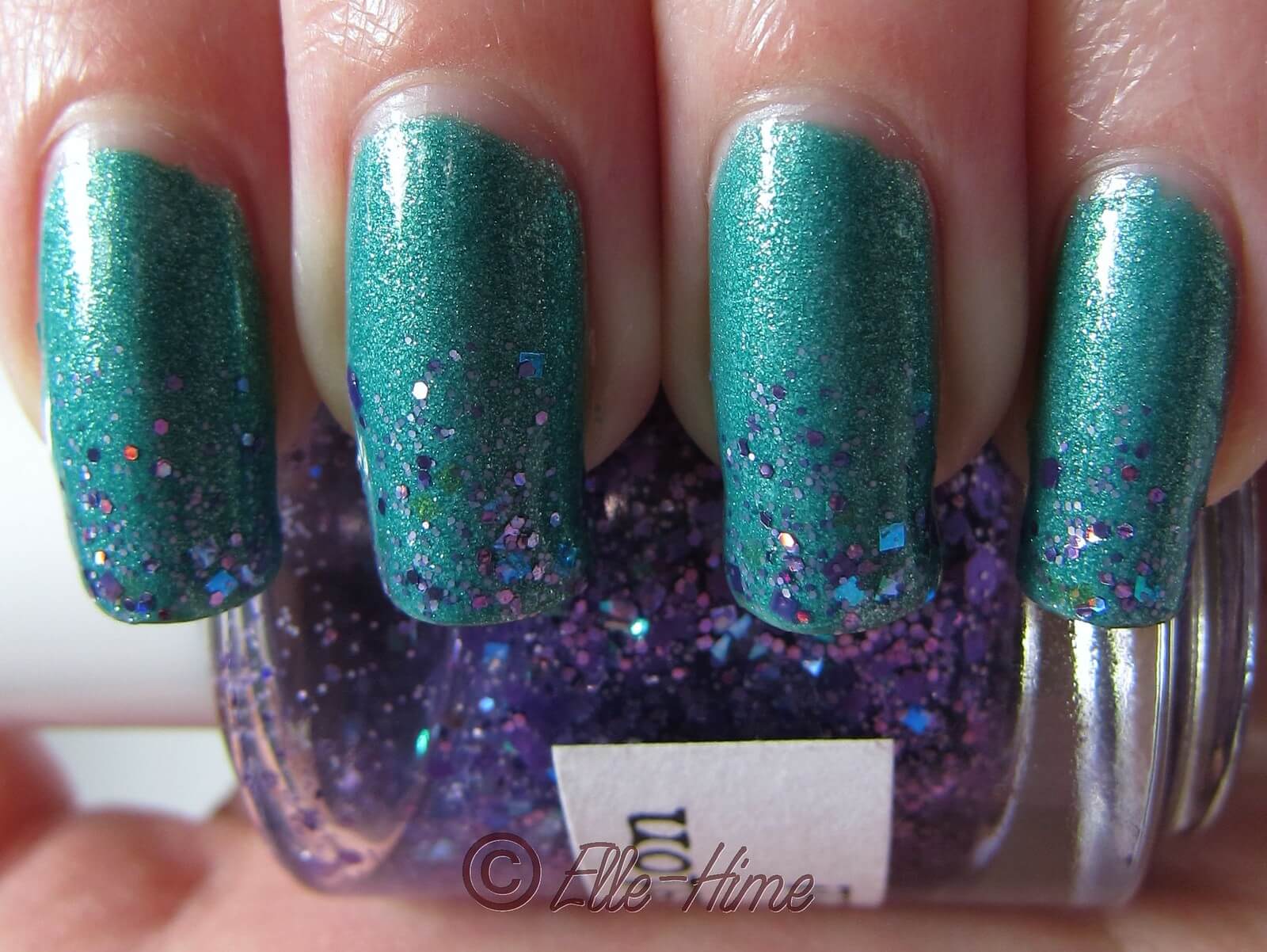 And tada, it's done! Finished with a topcoat and ready to enjoy.

What are some of your favorite glitters to use in gradients? =)