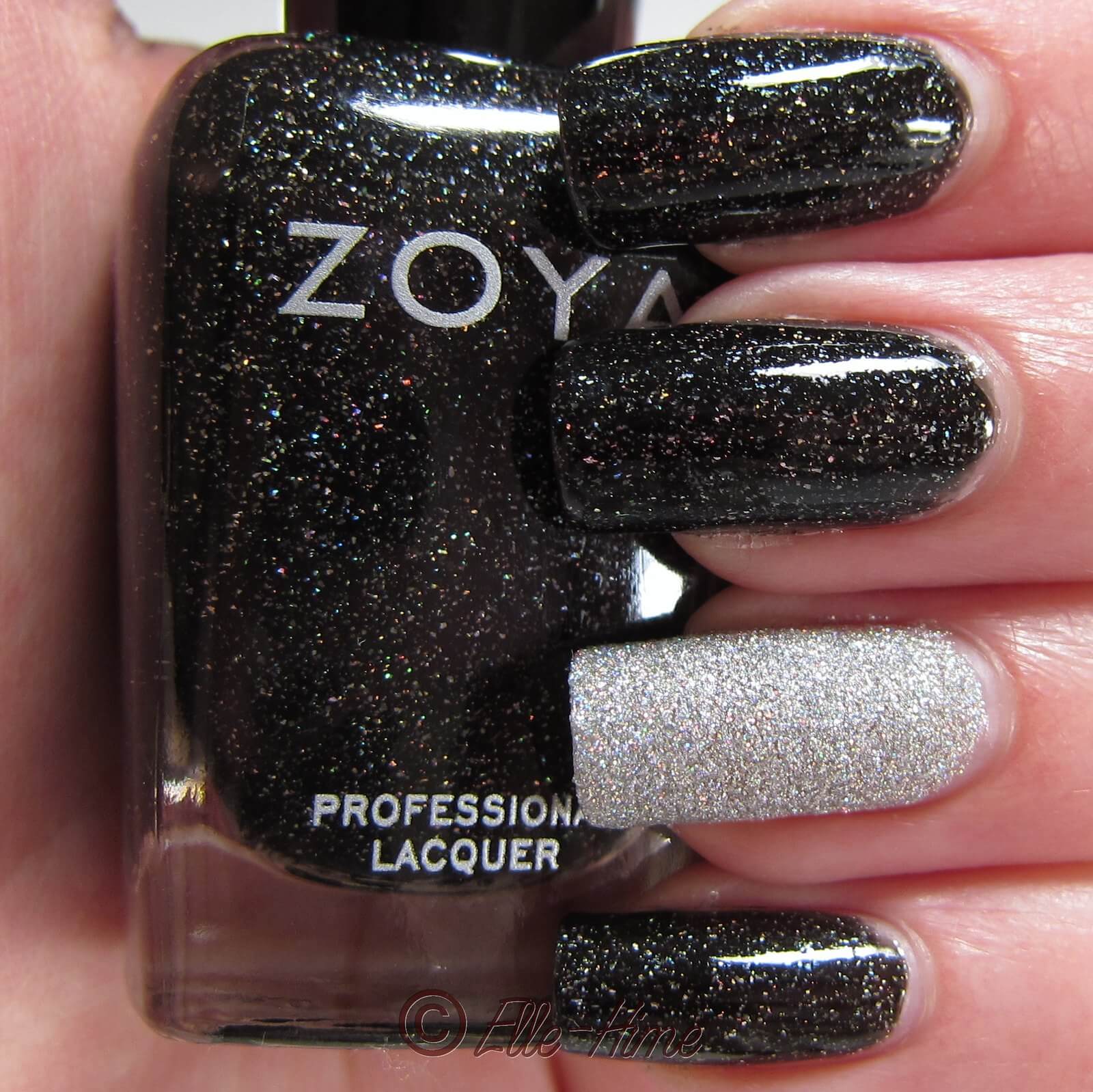 I hardly knew what to put on my nails today. I knew I wanted something sparkly, and I knew I wanted to use some of my untrieds... so I paired Zoya Storm with China Glaze Glistening Snow. I think they play nicely together! I suggest clicking the pictures to see them larger! I recently bought an OttLite, so I used that for lighting today.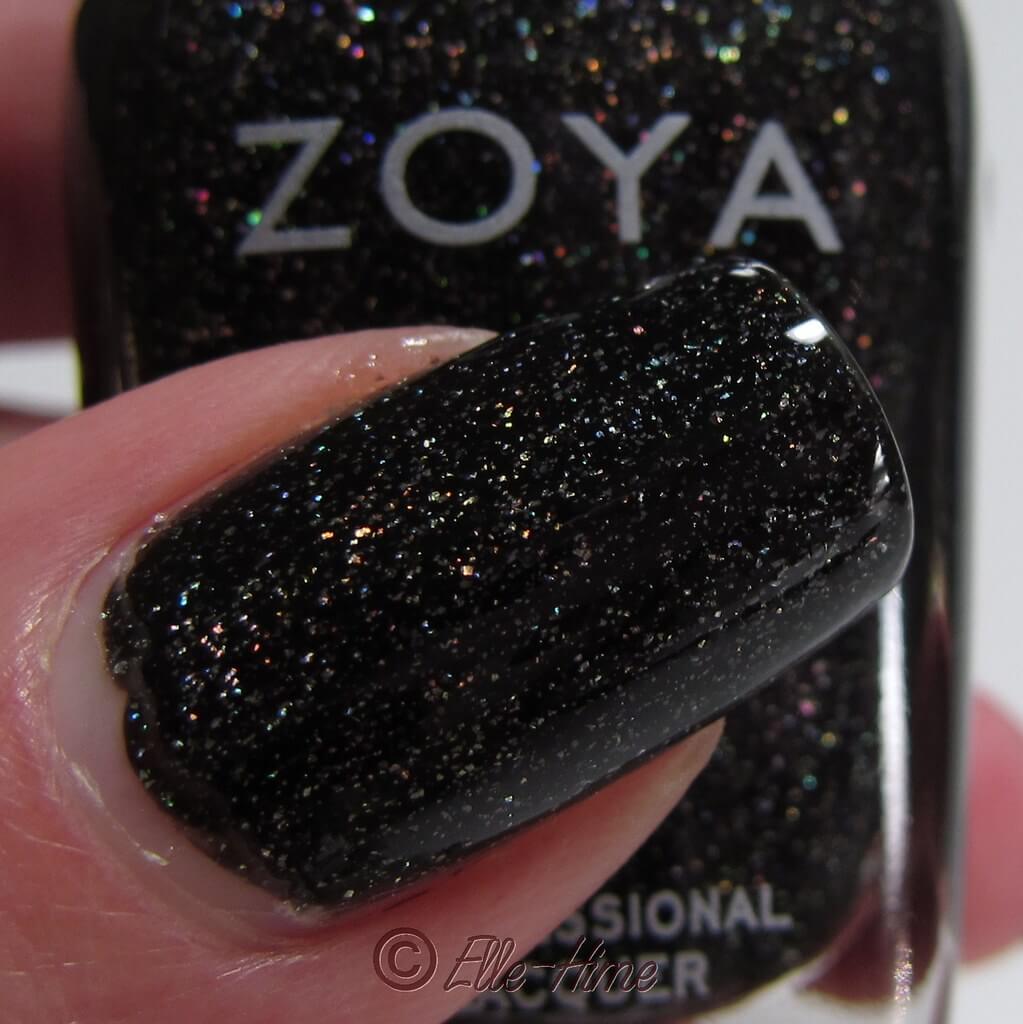 Zoya Storm is a nice glossy black filled with holographic microshards. I absolutely love this combination! And I had perfect coverage at 2 coats. So, this polish is definitely a keeper!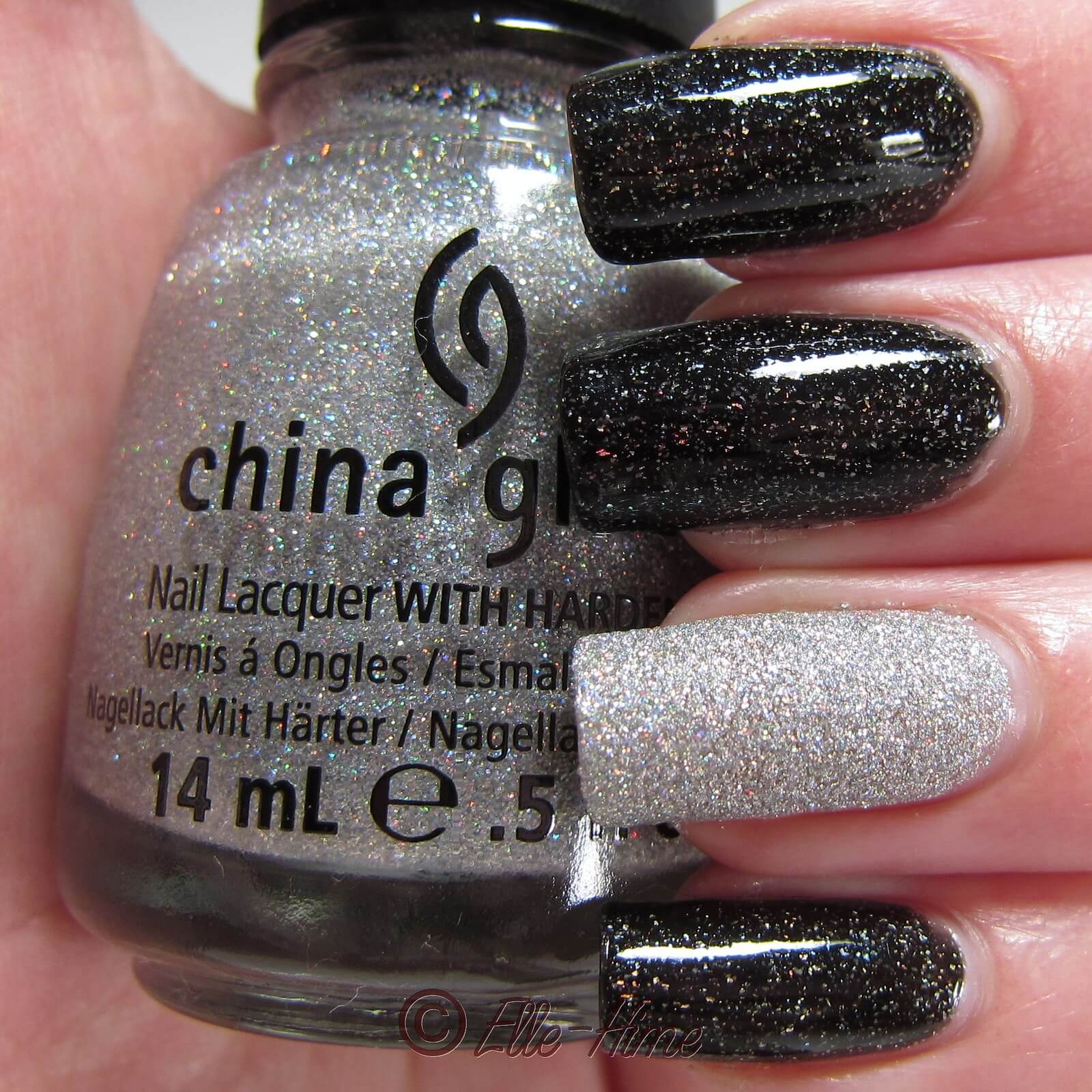 China Glaze Glistening Snow is very interesting. I used 3 coats by itself and no topcoat - it has a sand finish! This might look a little bit like CG Fairy Dust in the bottle, but it is a denser mix of slightly larger (but still micro) glitter in both silver and holo silver. The multicolor sparkle didn't want to show up in pictures, but it was there!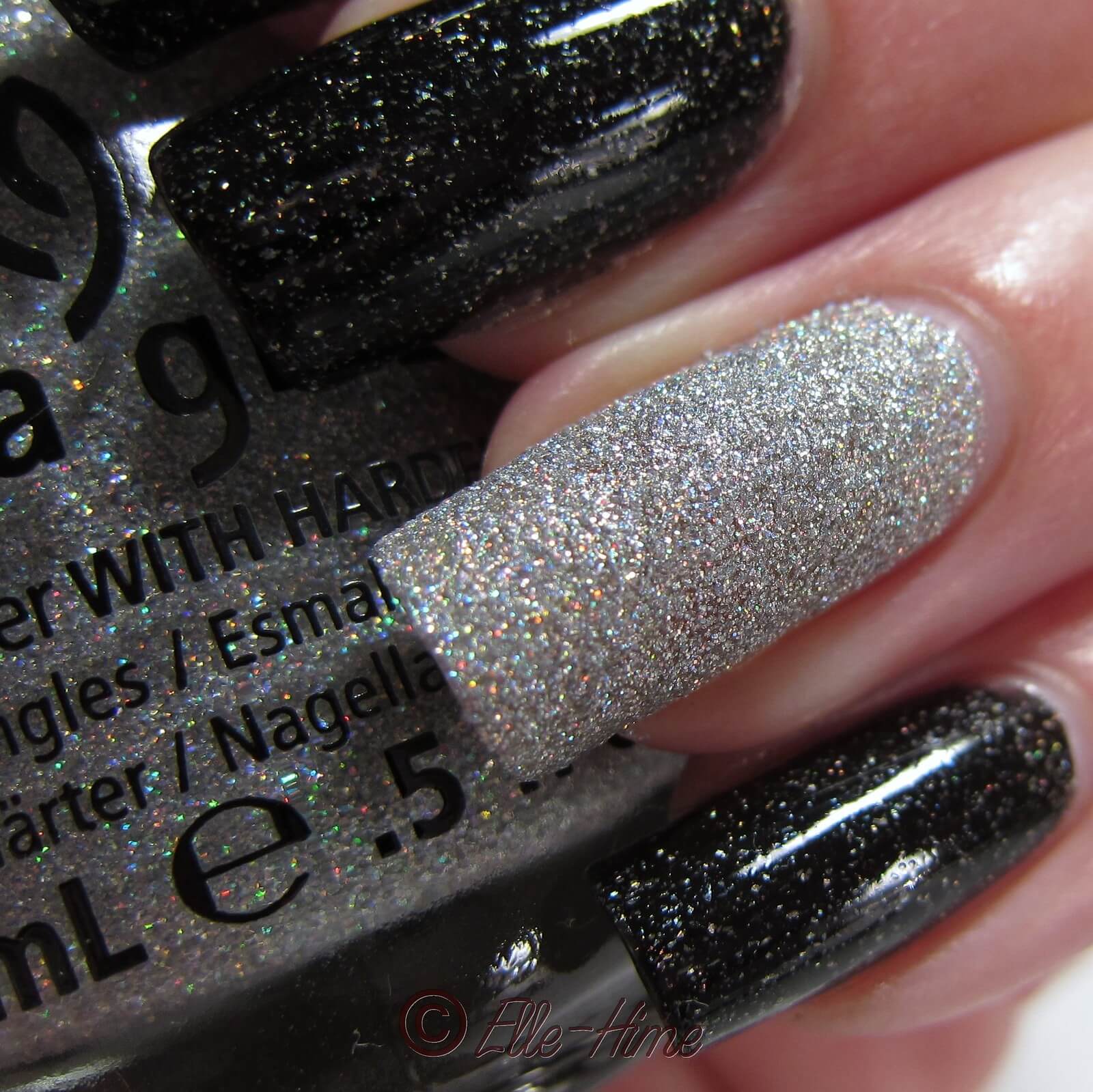 This polish looks opaque at 3 coats but my macro shot above reveals some patchiness. The texture is interesting, matte and gritty, but not sandpaper gritty... It's different. This polish dries incredibly fast, being a clear matte. I had my third coat done after doing my first of Storm on the same hand!
So, this is my black and silver "rainbow" manicure. What do you think of it? =)