It dawned on me as I prepared this post that this will be the first water marble I've shared on my blog. Actually, it's only the second one I've ever done. So, I'm very proud of this post!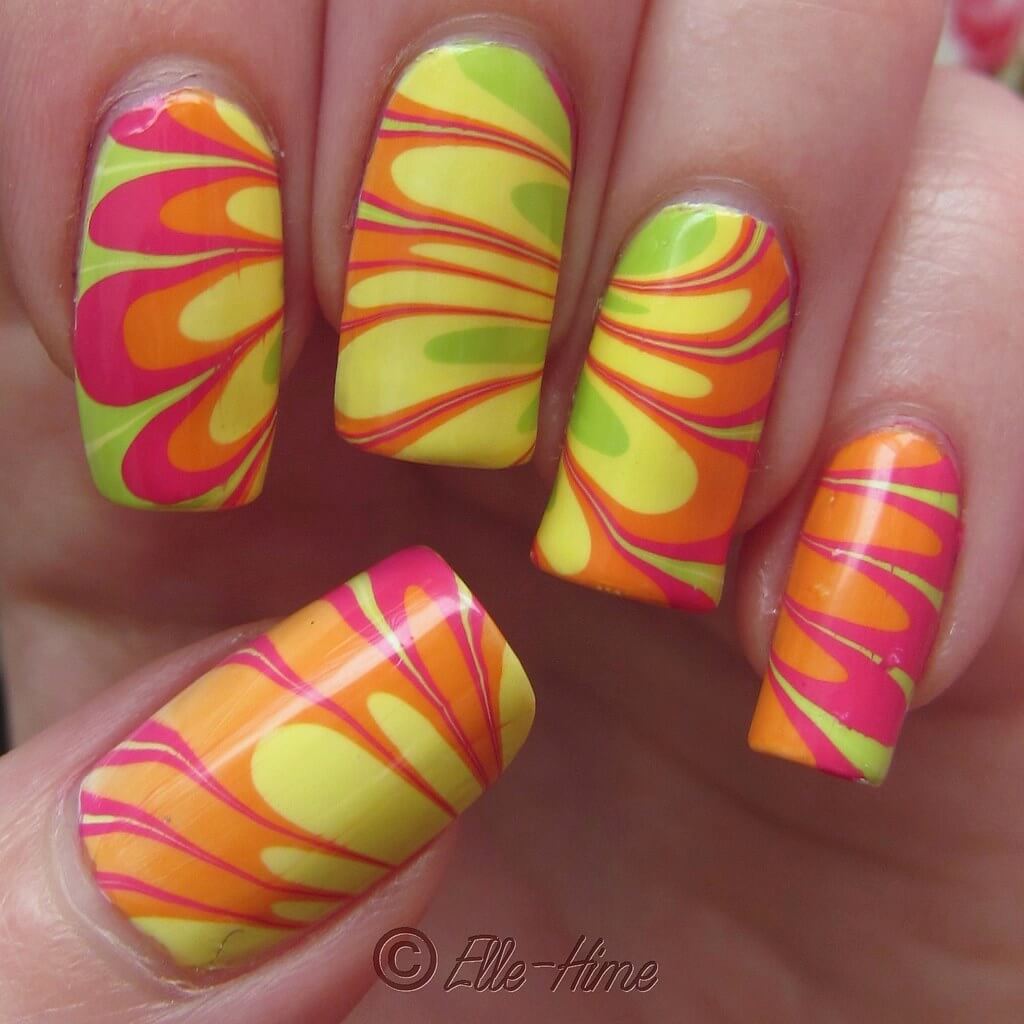 This post also marks the first time I've used the "orange" color tag on my blog. Orange isn't something that I'm usually drawn to, but when I saw these four colors next to each other I knew that I would have to do a marble with them some day. They are just so happy and bright! These swirls bring to mind limes, lemons, oranges and (my favorite) pink grapefruit! Or blood oranges; those have a wonderful color too.
I started with a white creme base to make the colors pop, and my water marble colors were all from the Sally Hansen Xtreme Wear line, because as of yet they are the only ones that I have been able to get consistent results marbling with. (Hey, I said this is only the second marble I've done, not my second attempt! Lots of trial and error!) The colors are Fuchsia Power, Sun Kissed, Mellow Yellow, and Green With Envy.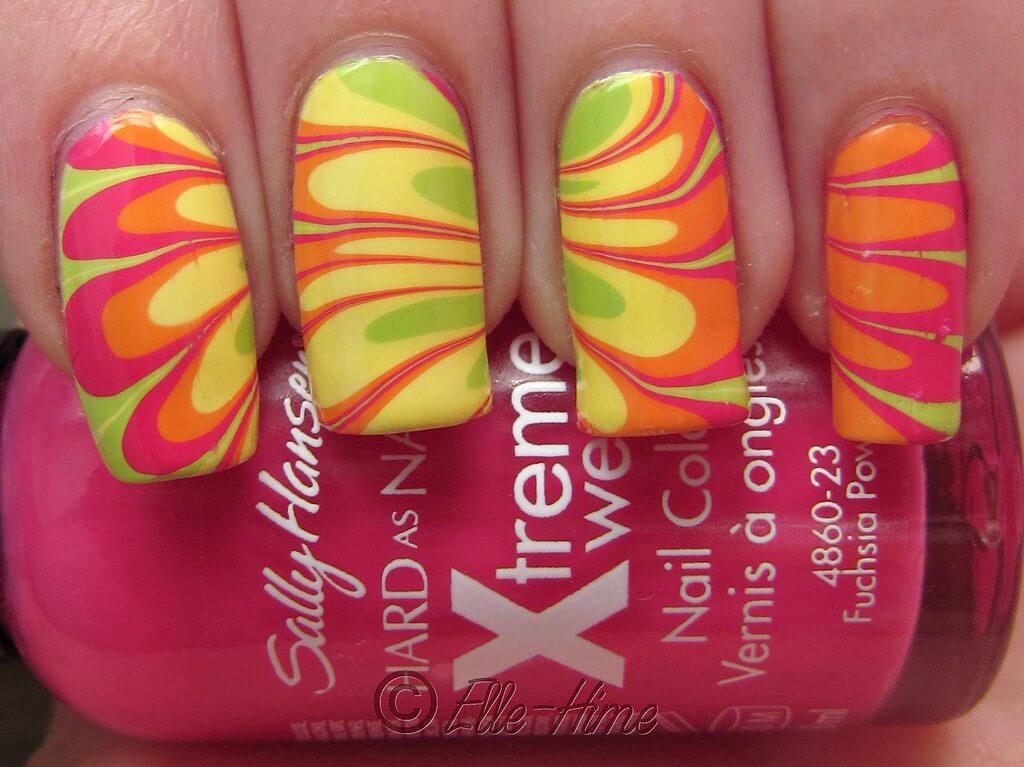 Fun fact: this is the first pic I snapped of these nails, and it is the 2,012th picture I've taken with my camera!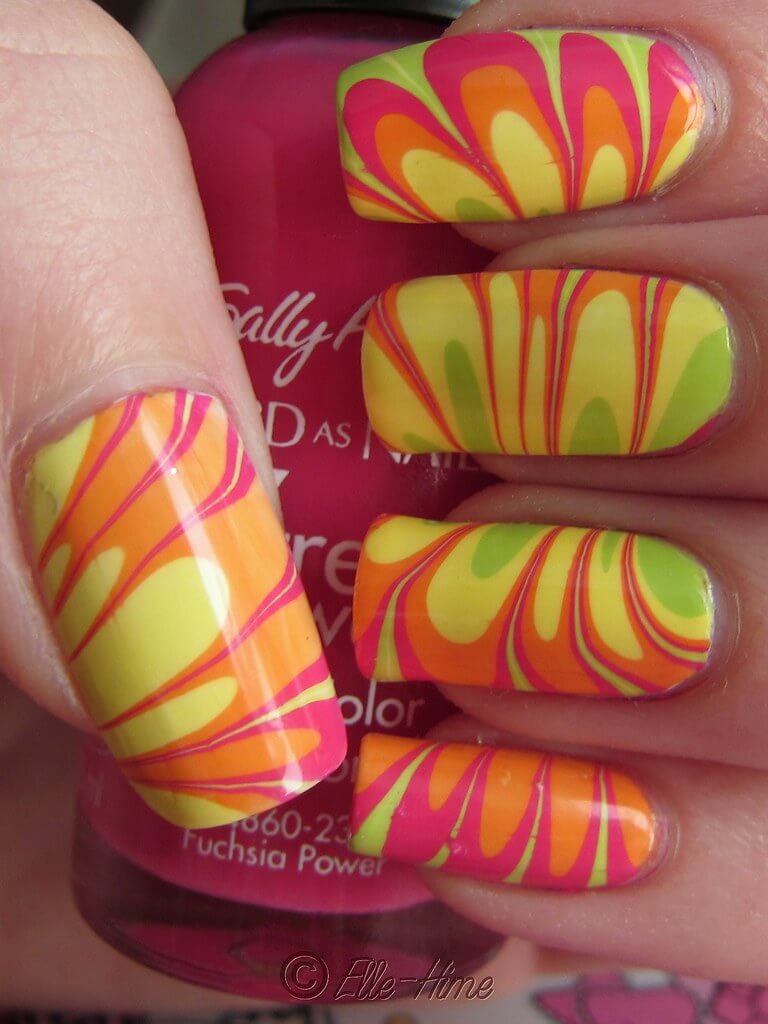 I had tragedy strike when I applied topcoat, though. There was some dragging, which is quite upsetting. =( Fortunately I noticed it right away and was able to save my designs for the most part. Then I ended up with a small black fuzz on my thumbnail, which I had no way of getting out without causing further damage. >_< These things aren't noticeable unless you look very closely... I got over it pretty quickly. =P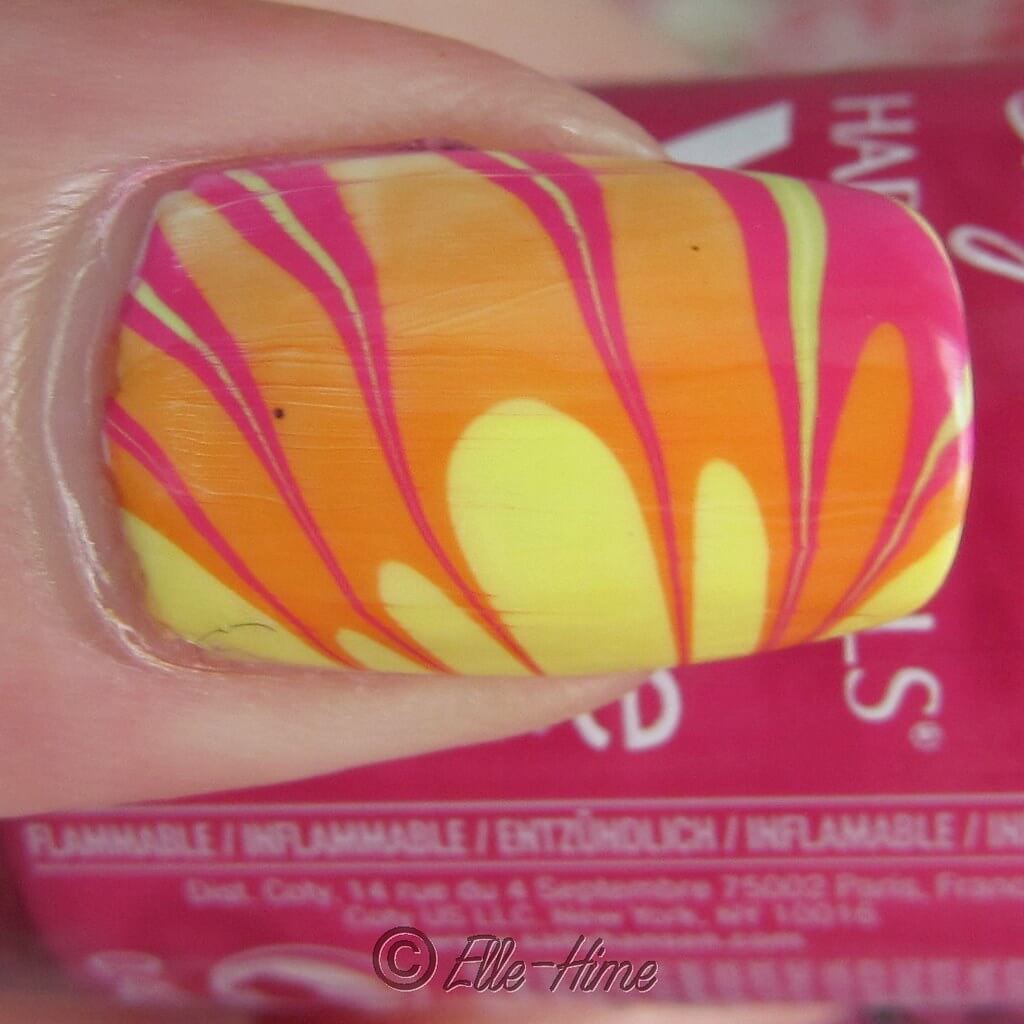 I'm entering this design in Smashley Sparkles
water marble contest
. That is one of my favorite blogs - check it out! As soon as she announced the contest I knew I had to enter. I had been wanting to do another water marble anyway; this gave me extra incentive to practice and get it done. Still, I don't envy her job of choosing winners - everyone who entered has such a gorgeous design, they are all so unique! You never know exactly what you'll get with a water marble, and I think that is part of their charm. =)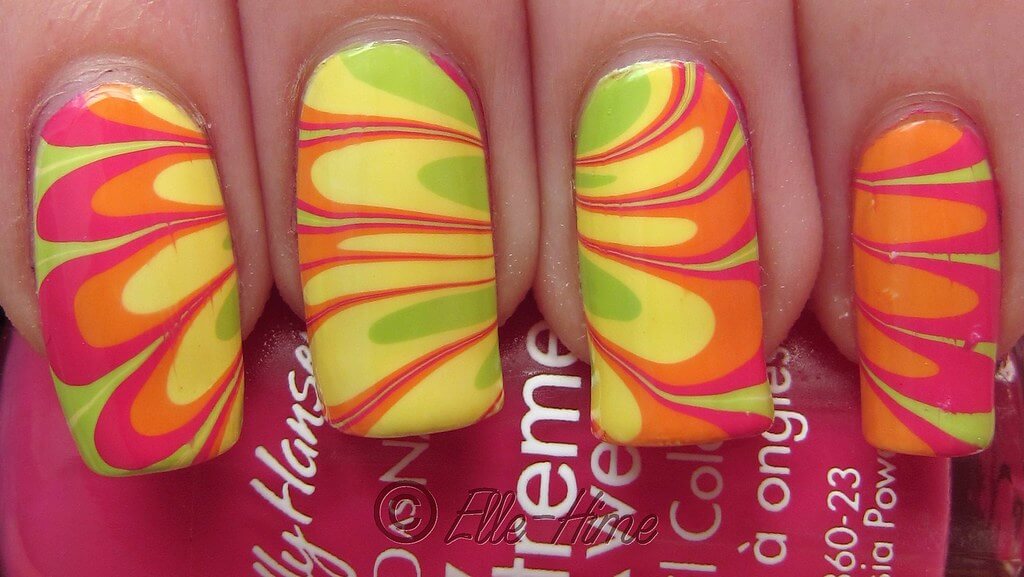 Have you tried water marbling yet? If so, what polishes work for you? If you haven't gotten it to work yet, don't give up!