Just a quick post tonight to say that I have updated my blog sale after going through my polishes. I have some from Indie brands, overseas, discontinued lines, all that good stuff! Several magnetics, as well. Send me a message if you are interested in anything. =)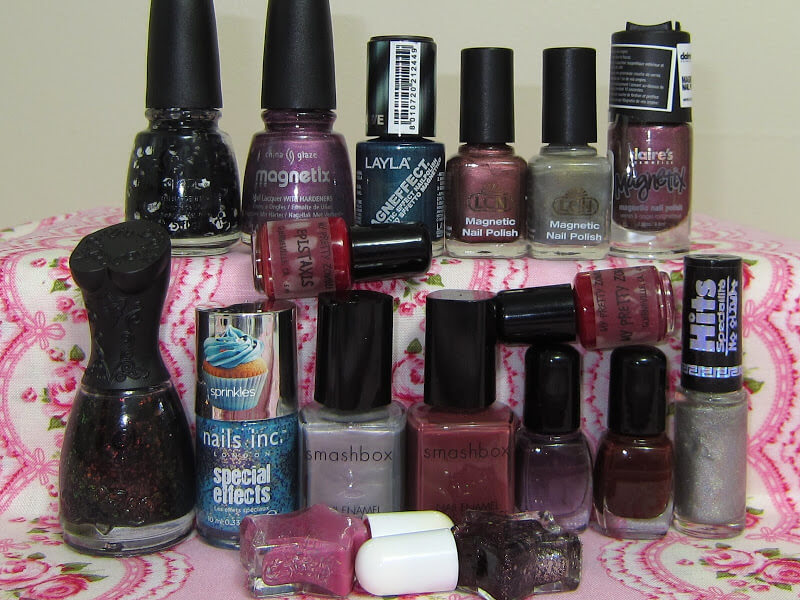 I found a few more freebies to include with sales, as well. Let me know if you're looking for hair/skin/makeup/etc product samples. I'll try to oblige!
My
WishList
page has been updated, as well. I'm always open to trades!
If you read my last post about making your own
Peel-Off Aqua Base Coat
then you will have seen a link to a blog called Nail of This Week - she is having a giveaway right now, too.
Click here
if you're interested in snagging a bottle of
Butter London
's Bluey. And Glitter Obsession is currently giving away one set of the new
Color Club
Halo Hues polishes, you can find that
giveaway here
. Or if OPI is your thing you can enter the
giveaway
at Holly and Polish for the entire Skyfall collection!
Also, this is the last day to enter
my current giveaway
. There are just a few hours left! I'll be randomly choosing a winner some time tomorrow. =)