Out of all the Different Dimension polishes I've done swatches for I employed the most creativity with Social Suicide. I loved wearing these nails! They were just so happy... literally! (Once you see the face created by a random swipe of glitter you can't unsee it.)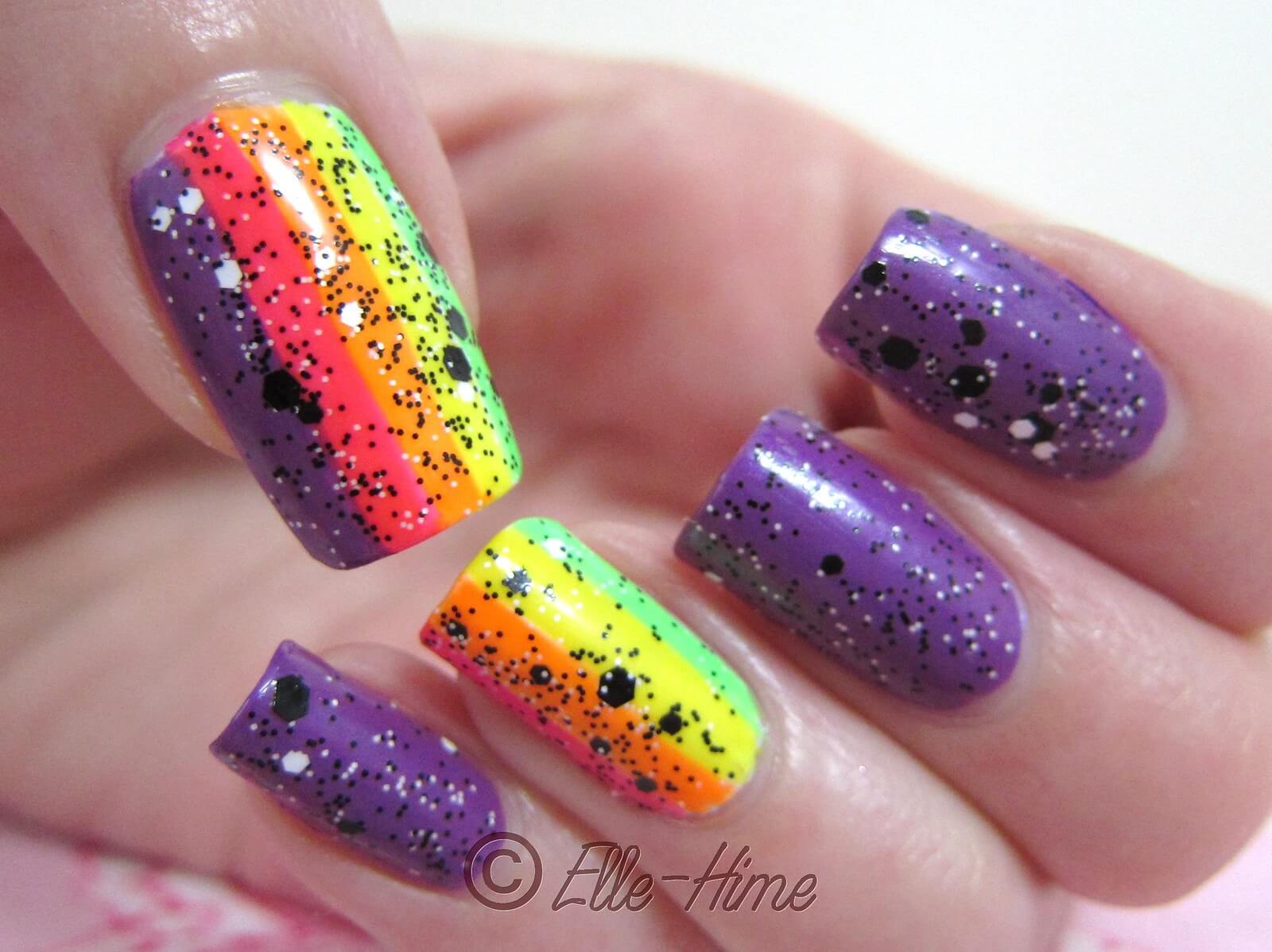 To create my Lisa Frank-esque base I painted my ring and thumb nails white, then added stripes on top. Left to right I used L.A. Colors Art Deco polishes in Poppin' Pink, Dee-lite, Hi-Lite, and Limon. I added a swipe of China Glaze Gothic Lolita to the outside of my thumb to tie my rainbows in with the rest of my nails, which were done in two coat of Gothic Lolita as well. Then each nail got a coat of Different Dimension Social Suicide. More pictures (including those of smiley nail!) and thoughts ahead!
First off,
many
indie brands have come up with their own versions of black & white glitters. They were a unique addition in the polish world and most everyone wanted one. (Even big name brands are coming out with more polishes that feature black or white glitter, but I can't think of any who put them together yet.) So, a lot of people offer their own interpretation of the fun black & white glitter combo. I've been waiting to find the right one for me. When I saw Social Suicide swatched on another blog I knew I had found "the one" for me!
Social Suicide is made of all round/hex glitters; mostly tiny pieces, then medium, and a smattering of large. The color ratio leans toward having more black than white. I'm a fan of small glitters for both their looks and the easier removal! Both colors of glitter are matte, so they give an eye-catching speckled look. The coverage is very good for a topcoat and the glitter spreads nicely. I had to gently poke some of the larger glitters farther back on my nail, but I didn't have to fish them out of the bottle. They all lay perfectly flat and had no annoying texture after a quick-dry topcoat was applied.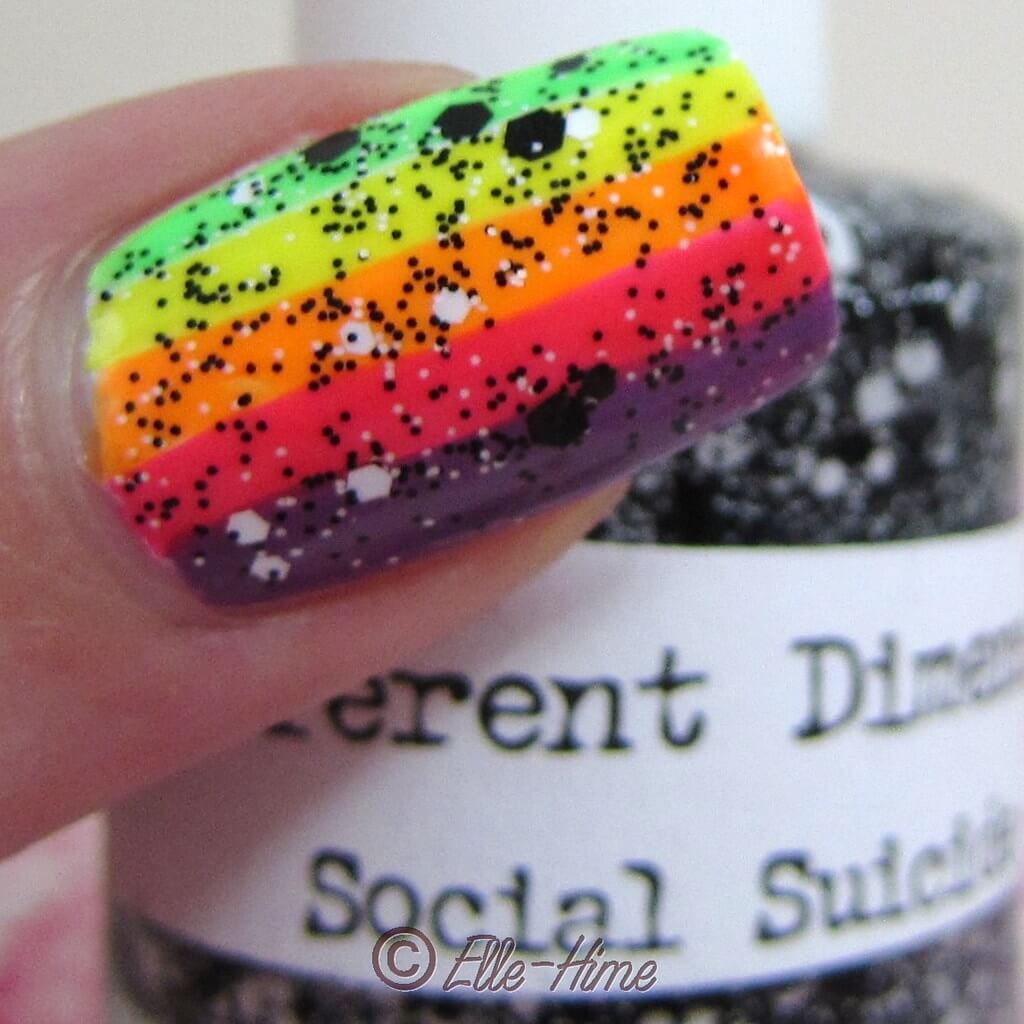 So, I'm really happy with this glitter polish. Really, how could I not be when this happened?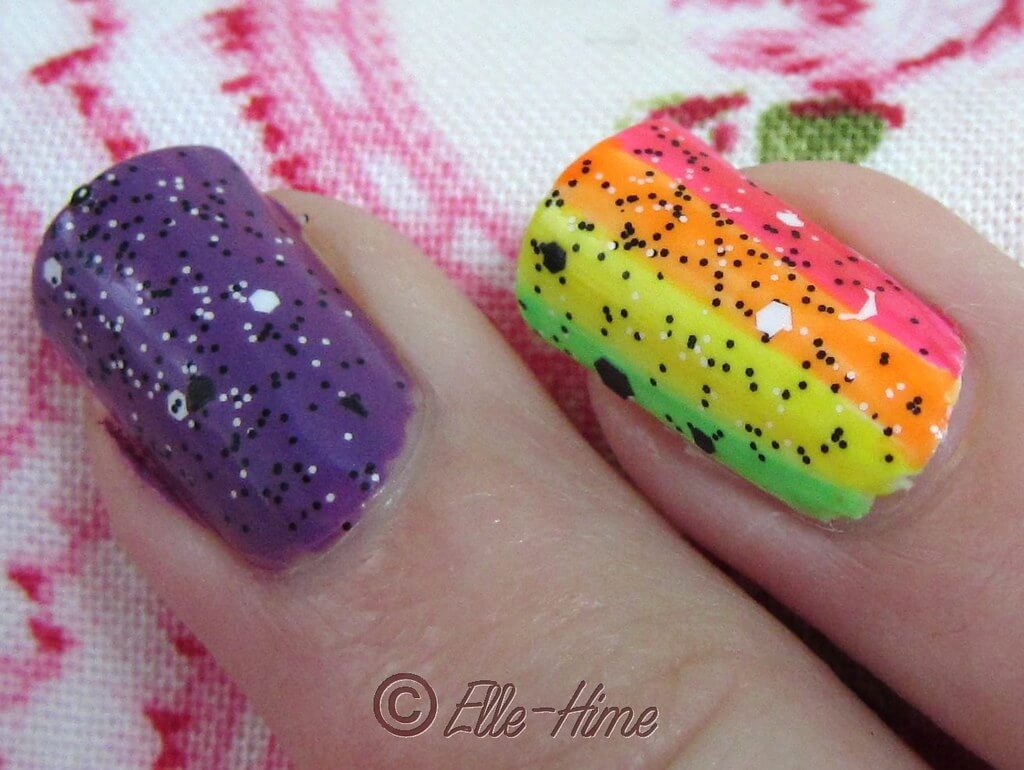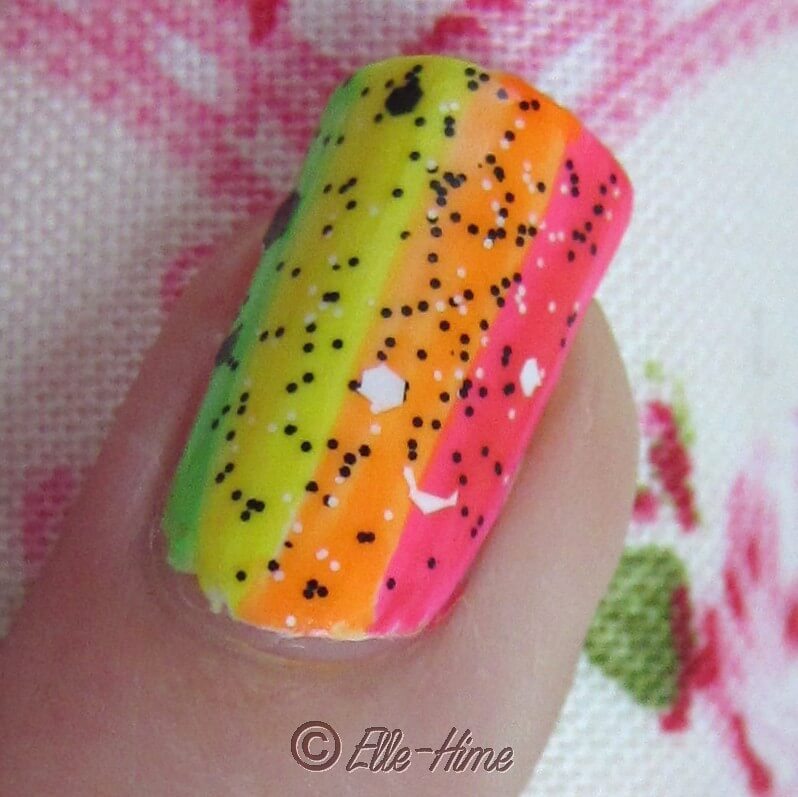 Unintentional glitter smile! A miscut glitter became a smile in a happy face. I just loved it, haha. Everyone else I showed it to got a kick out of it as well, and my husband thinks they should make some sort of glitter polish that tries for this intentionally, with lots of "smile" glitters.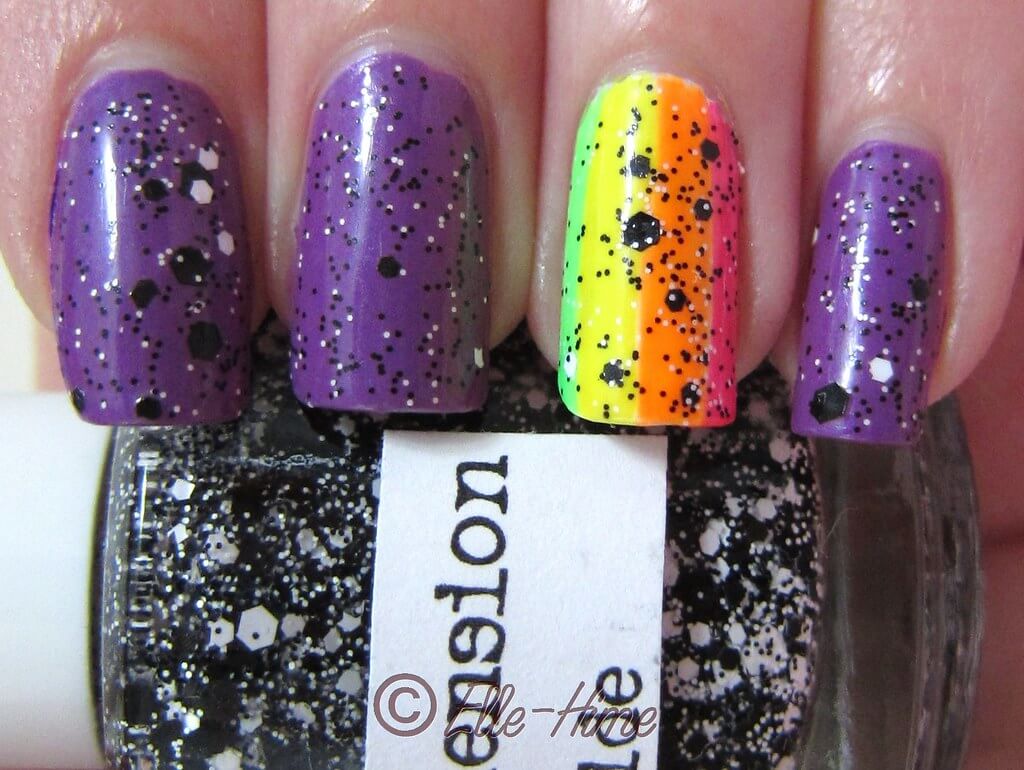 Even if you don't get a smile on your
nails
with every manicure, this nail polish should put a smile on your face if you like monochrome glitter. This polish is another winner from
Different Dimension
. You can pick up a bottle
from etsy
! What would you wear it with?