Today I'm happy to share my haul from Digital Nails. I got these polishes last month and have had a lot of fun with them already!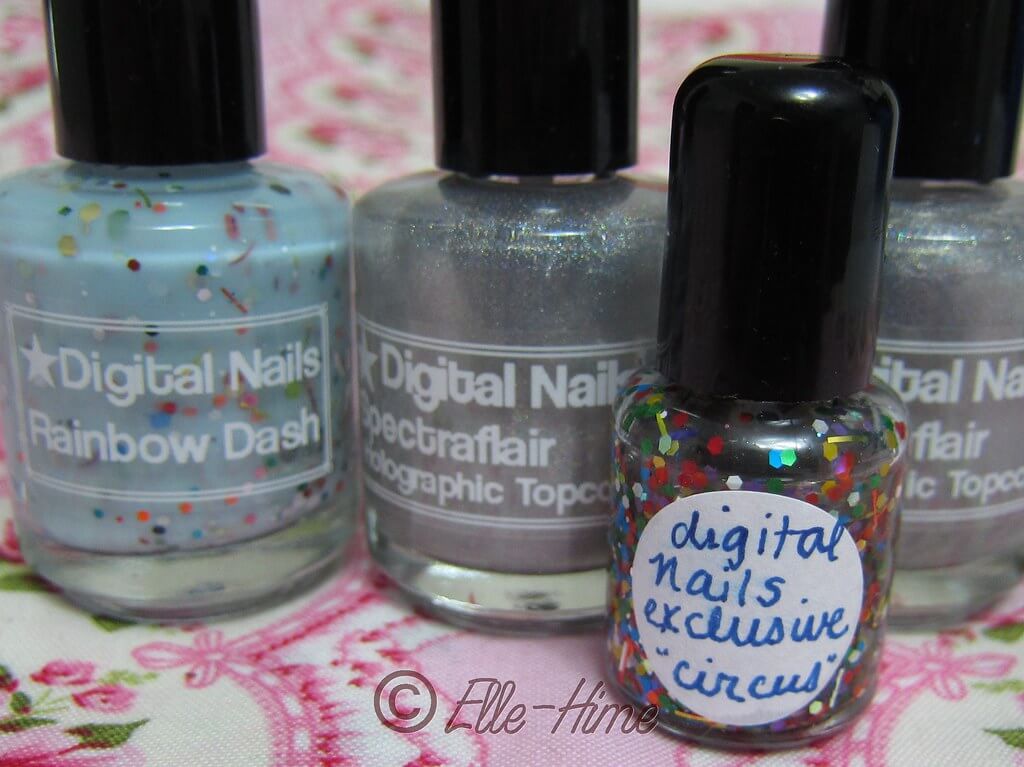 I purchased these for myself: Rainbow Dash, Spectraflair Topcoat (x2), and the mini was sent along for free. Before I get into the polishes swatches let me talk about buying from
Digital Nails on etsy
, which is run by a girl named Raphaelle.
First off, her bottles are 18ml - quite generous. The only other brand I can think of right off that offers so much polish would be Orly. The price ranges from $10-$12 per bottle depending on the polish. I really like her professional looking clear printed labels. Also, her shipping rates are reasonable. So overall her polishes and storefront are quite appealing. Buying through etsy was easy, and she shipped my polishes right away, I had them in just a few days.
Getting your package is like getting a little party in your mailbox! My polishes arrived in a cute little square box, with a colorful brand sticker on the side. What was inside was better yet, with lots of colorful paper that not only makes the polishes very secure, but more like a present. The bottles are individually wrapped in colored paper and sealed with stickers. Perfect to make it feel like a gift to yourself, or easy to mail to a friend's house as a surprise!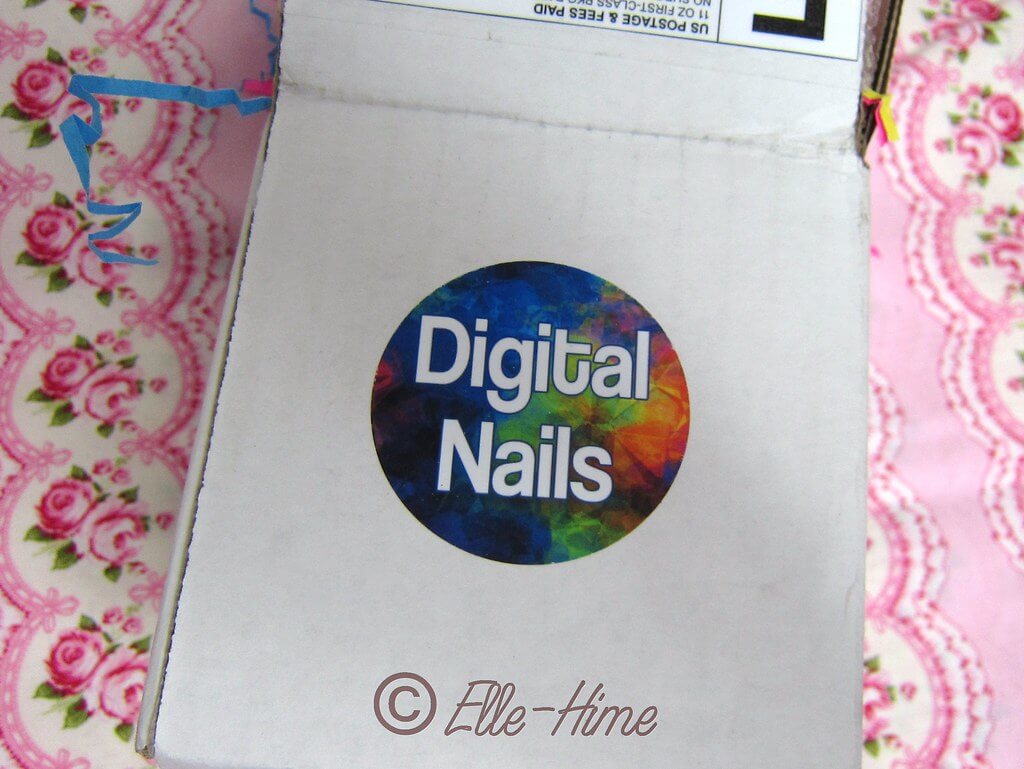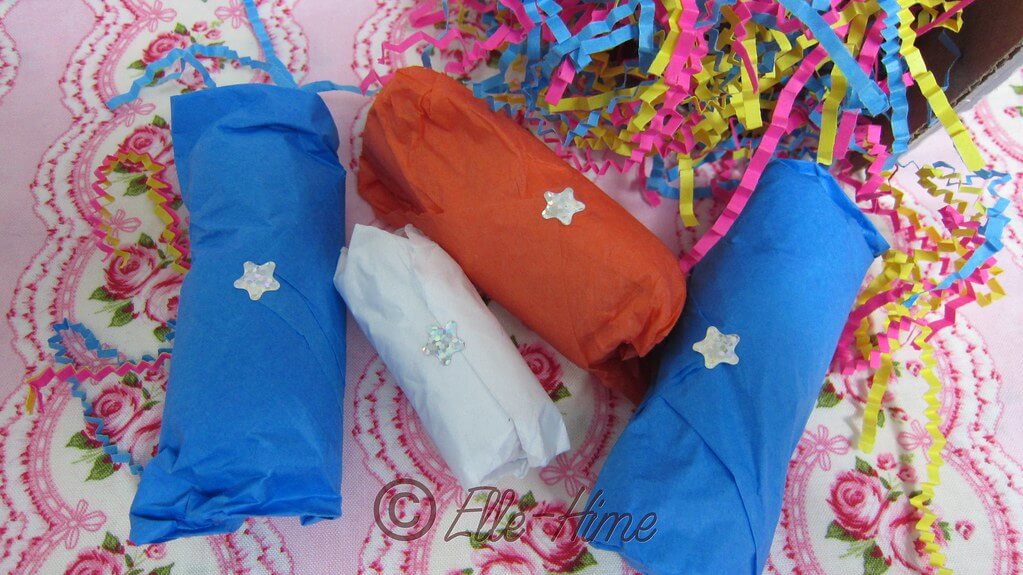 So much happiness in one little box! Now for some swatches...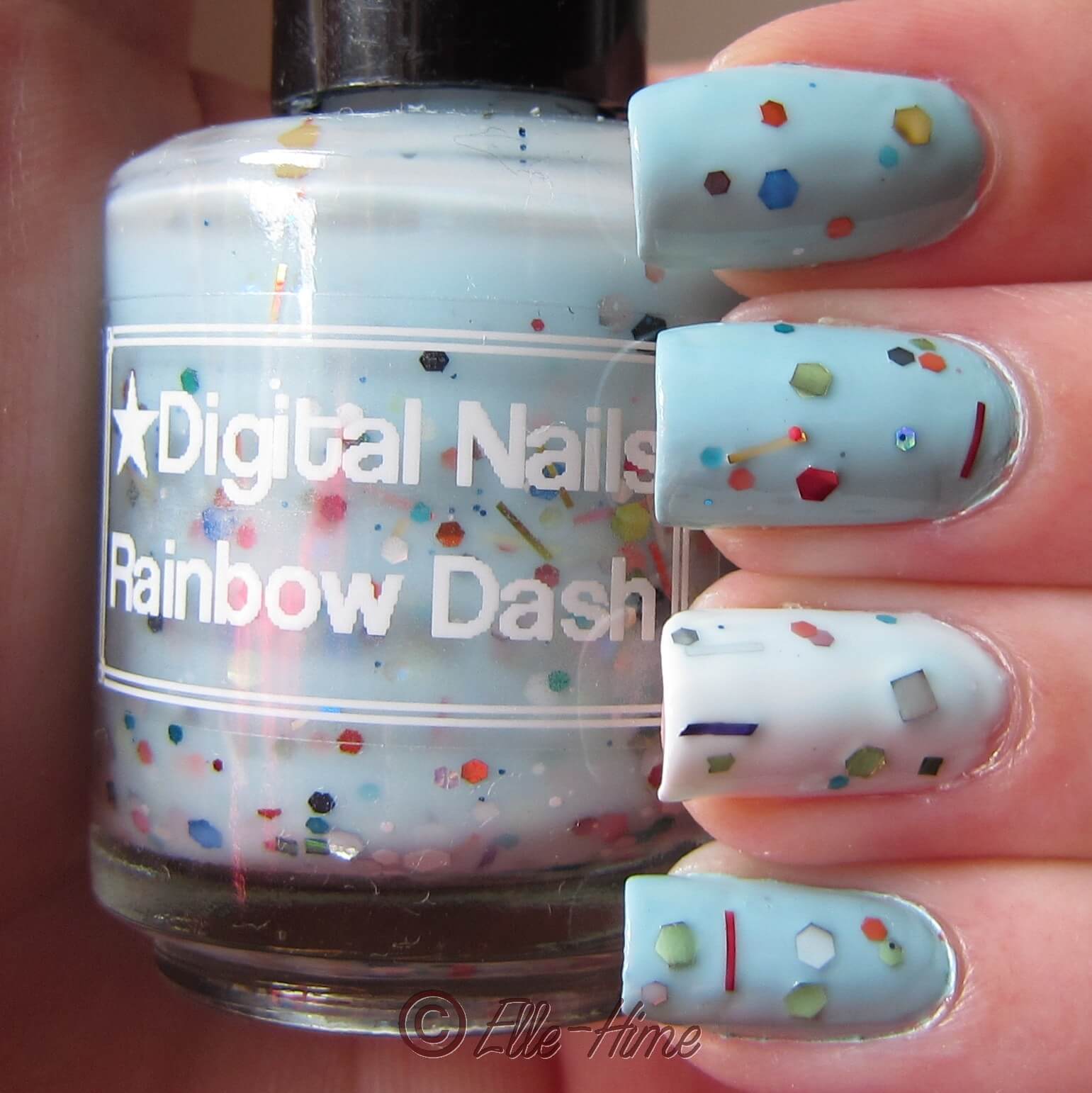 Digital Nails - Rainbow Dash
Yes, I may have been suckered into this one because of the name. I used China Glaze Kinetic Candy as a base, which is needed for this polish because the glitter is floating in a very sheer blue. I polished my ring finger with a white base and you can tell that is is slightly streaky. This
polish contains a mix of hex and bar glitter in various sizes, as well as some holographic squares. There are also some color shifting glitters but they are swallowed up in the light blue base so you basically never see them. Application can be a little tricky as some of the glitters are curled, and this includes some of the bar glitter. A curled bar glitter is only okay if it's curving with your nail. My suggestion is to either flip over or remove any offending glitters immediately, as the formula is forgiving and does smooth itself out very well. The amount of glitter you get in one coat can be hit-or-miss. I used two coats on all my fingers, but just one on my thumb.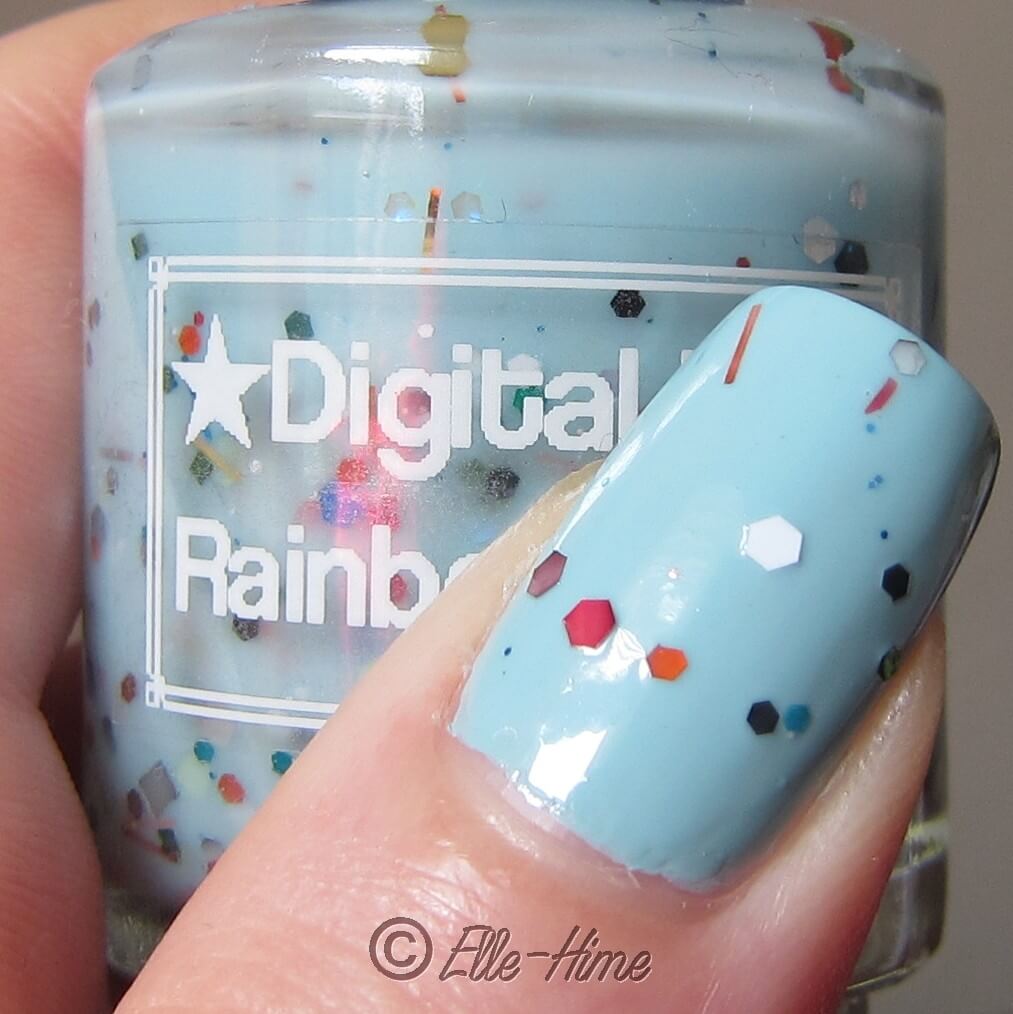 This was my second time wearing Rainbow Dash, and I liked it better this time. Maybe I was more prepared for the application this time, or maybe I shook the bottle more thoroughly. Perhaps it was because I got a better mix of colors on each nail. I wouldn't call this a perfect polish, but it is really unique, your nails will look different every time. I actually had a customer grab my hand and inspect my nails while I was at work wearing this - they loved it. I love the addition of white hex glitter, but could live without the color-shifters that never see the light of day.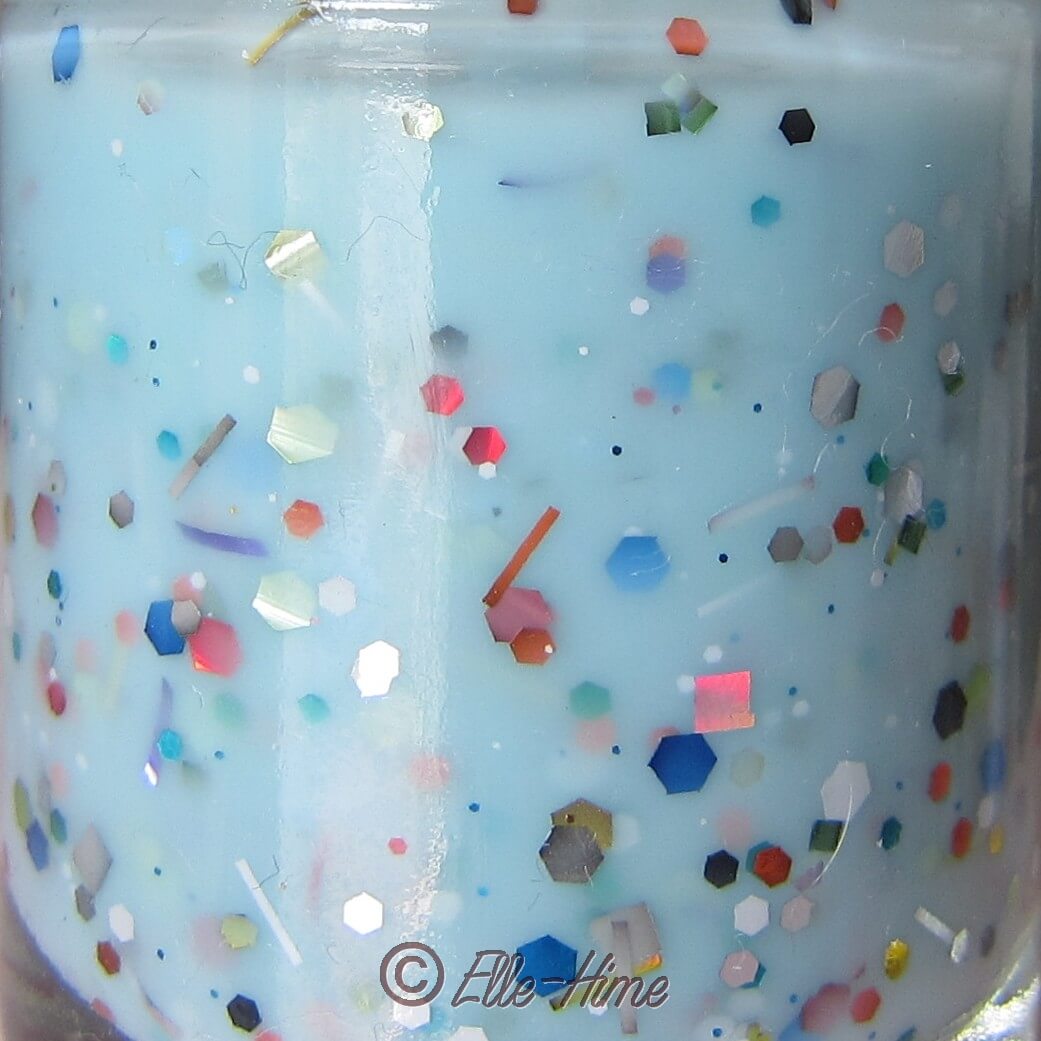 (And my apologies for all the fuzz stuck to the bottle - no idea why that happened!)
Digital Nails - Spectraflair Holographic Topcoat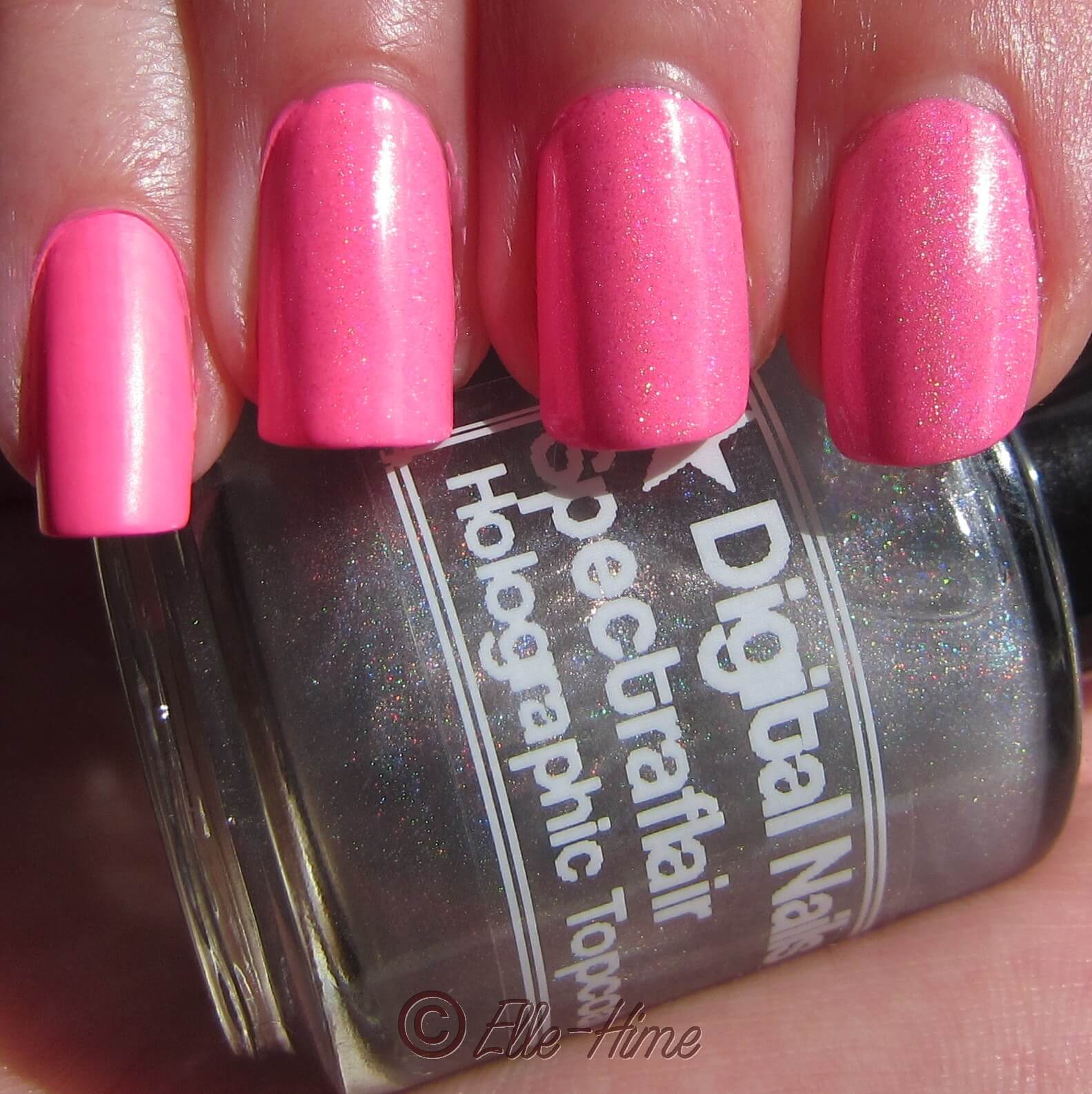 Yay, time for holographic goodness! I love linear holographic polishes, but they tend to be pricey so they are hard to collect. The solution? Grab a holographic topcoat to turn any of your polish colors into a rainbow-shimmering shade! Before I go on about how special this one is, though, I have to admit swatching this over a neon (Sinful Colors - 24/7) was not the best idea. While my camera captured the ultra-pink color amazingly well I realized that it was also drowning out the holographic beauty of the polish. Fear not, I shall wear this over other colors and show them off in the future. (;
The above picture was taken in sunlight, below is indirect sunlight. You will notice that I have a sort of gradient going on, with my pinky nail bare, right finger at one coat, middle has two, and finally my index has 3 coats. The holographic effect builds nicely without changing the base color.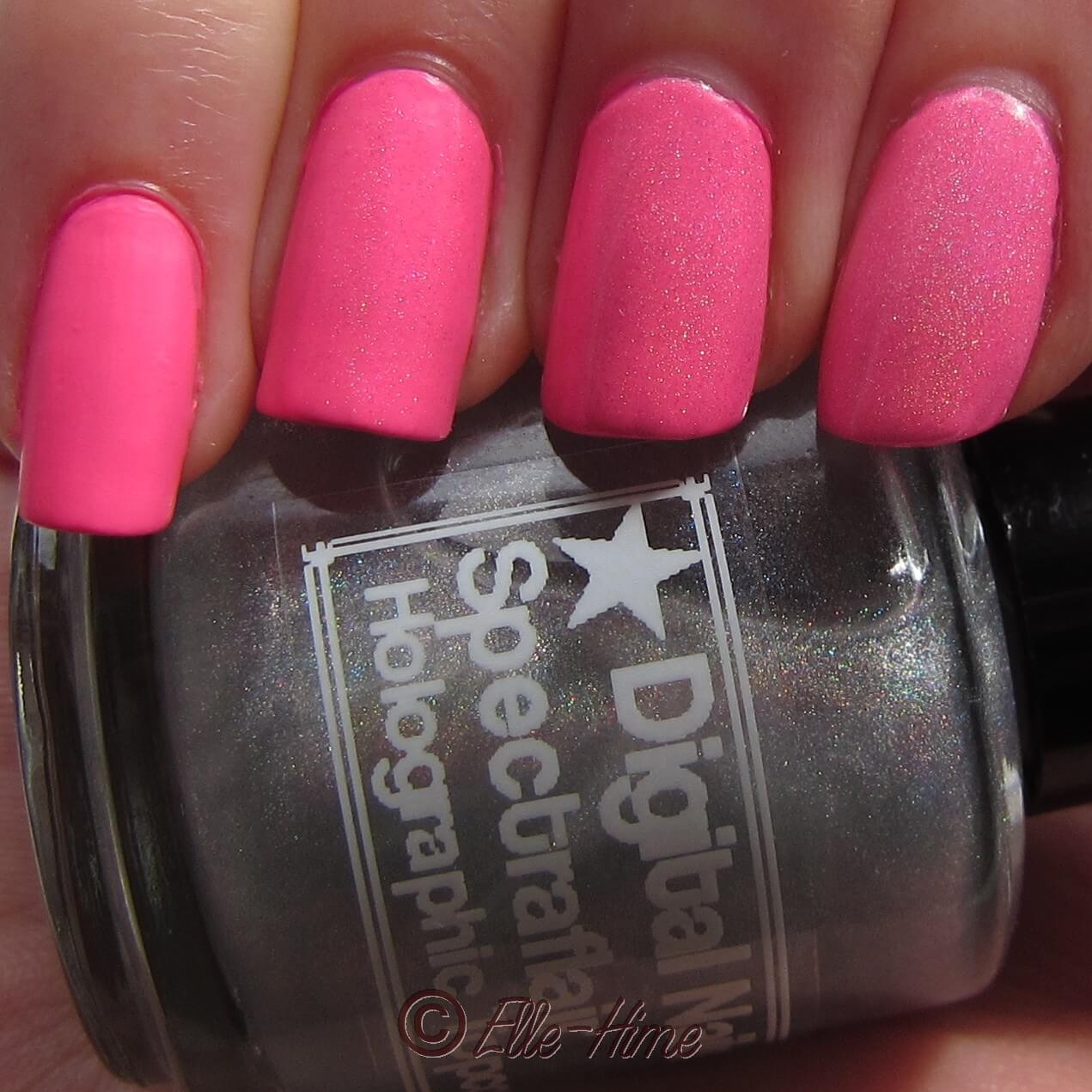 This topcoat is made with a much finer spectraflair particle than most other holographic polish topcoats, and that makes it more soft and subtle but not less rainbow-filled. I'm not sure if that makes a whole lot of sense, but I swatched this along with my other holo topcoats and will post that comparison. I should be able to explain it better then! For now here is a little teaser over black: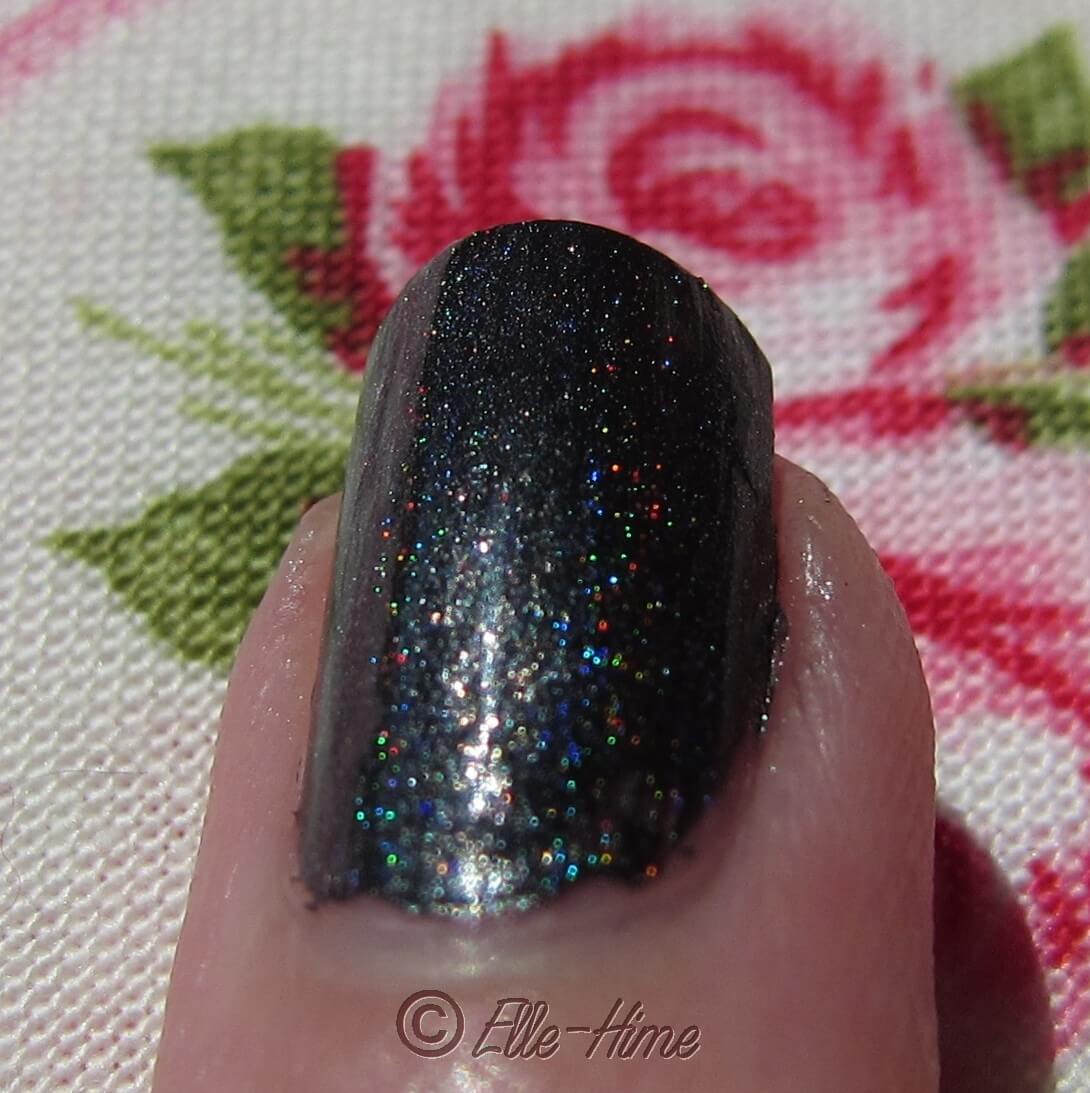 This polish was very easy to apply, with a slightly thick consistency that flowed well. You get a lot in the bottle and can customize how intense the effect is with more or fewer coats. In lower lighting it gives your nails a beautiful shimmer, it sunlight or strong light it springs to life. I see it lasting awhile and being very useful. I definitely recommend this polish. Here is just one more shot of my nails in the sun...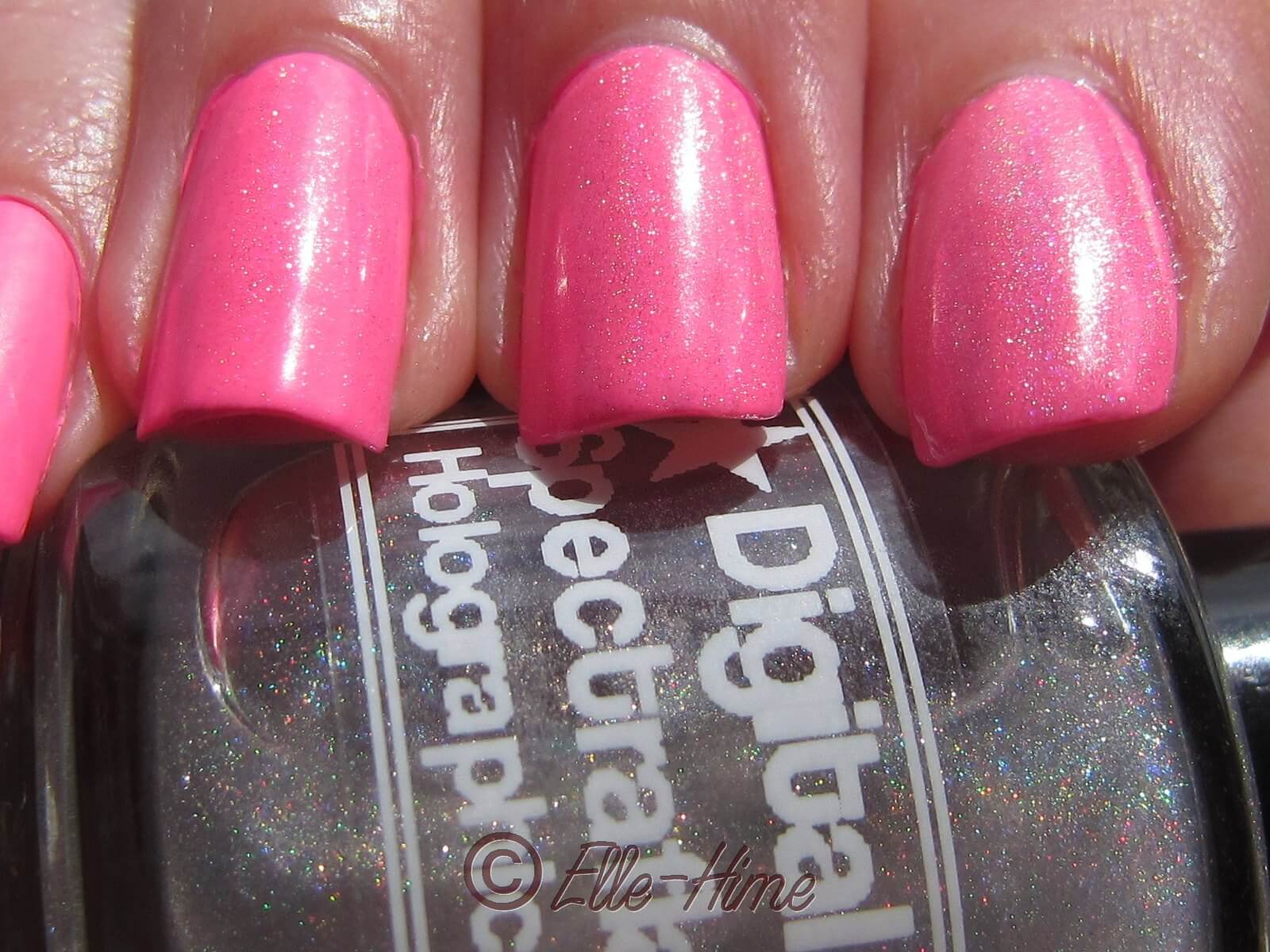 (Ahh, sunshine, why can't you stay like this year-round?)
The mini polish included with my order was called "Circus", and I did an accent nail with it one day. It's a multi-glitter in a clear base, easy to apply and very colorful. I'm planning to do a glitter sandwich with it some time! I'll share pictures. =)
In conclusion, I'm quite happy with my polishes and the experience I had ordering from
Digital Nails
. Raphaelle even included a little note with my order that was super-sweet, and getting a mini for free is exciting. Touches like that mean a lot and leave a good impression. Here are my reasons for buying from this etsy store:
Huge 18ml polishes
Big-3 free formula
Professional labeling is appealing
Packaging is super fun
Fast shipping and great service
Possible free mini polish
It's great to see someone being creative with something they love, and doing it well! Once again I bought these polishes with my own money and decided to share them here on my blog in the form of an honest review. I hope it helps!