It's time for a huge
MEGA blog sale update!!
complete with a polish purge!! (and freebie purge, read on!)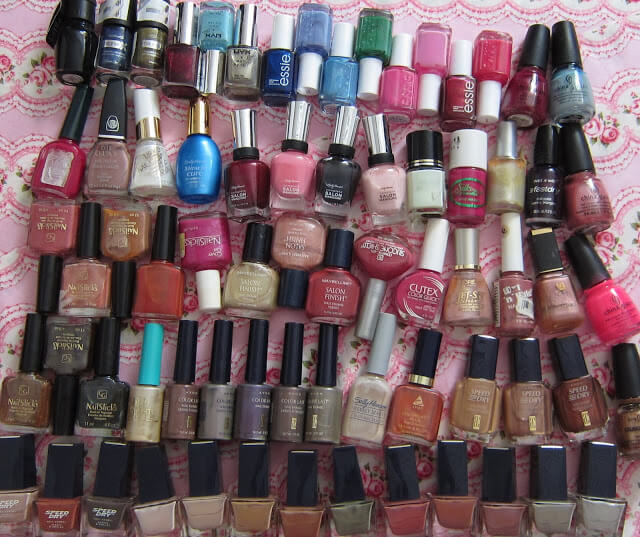 That's 71 bottles of polish, many of them "vintage" and out of production colors! I've listed them for super cheap! ...And I have to say that my pictures of the Avon colors look so much more drab than they really are... There are many beauties!
I've listed new things besides polish, as well. More hair goods!

All make-up brushes were reduced by 50% - consider them clearance!

Most perfumes were marked down.

Several cosmetics got a mark down.

I have Freebie overload!! (This page isn't up to date!) I don't have the time to catalog them, so I'll just be including as many as I can with each purchase! There is something for everyone, let me know what you're after~
To see my updated sale page you can click this link, and I'm also updating my WishList...
reasonable offers won't be refused!
Please take a look, and share my sale with your friends!
Thanks so much~ ♥