Swatch & Review / Nail Art
I can't resist a good minty aqua polish. I have so many creme hues in this family that when I saw Music Box it only seemed right to branch out into the holographic end of things. I'm wearing 3 coats of this pretty polish, and I found the formula to be agreeable. This isn't a super-strong holo polish, but the effect is more prominent in person than it shows in photographs. And out in the sunshine it really does serve up a dollop of rainbowy goodness.
Besides having prismatic pigment, Music Box also contains bright blue flakes. These are very tiny and they like to stay hidden, almost invisible in the rainbow shimmering around them.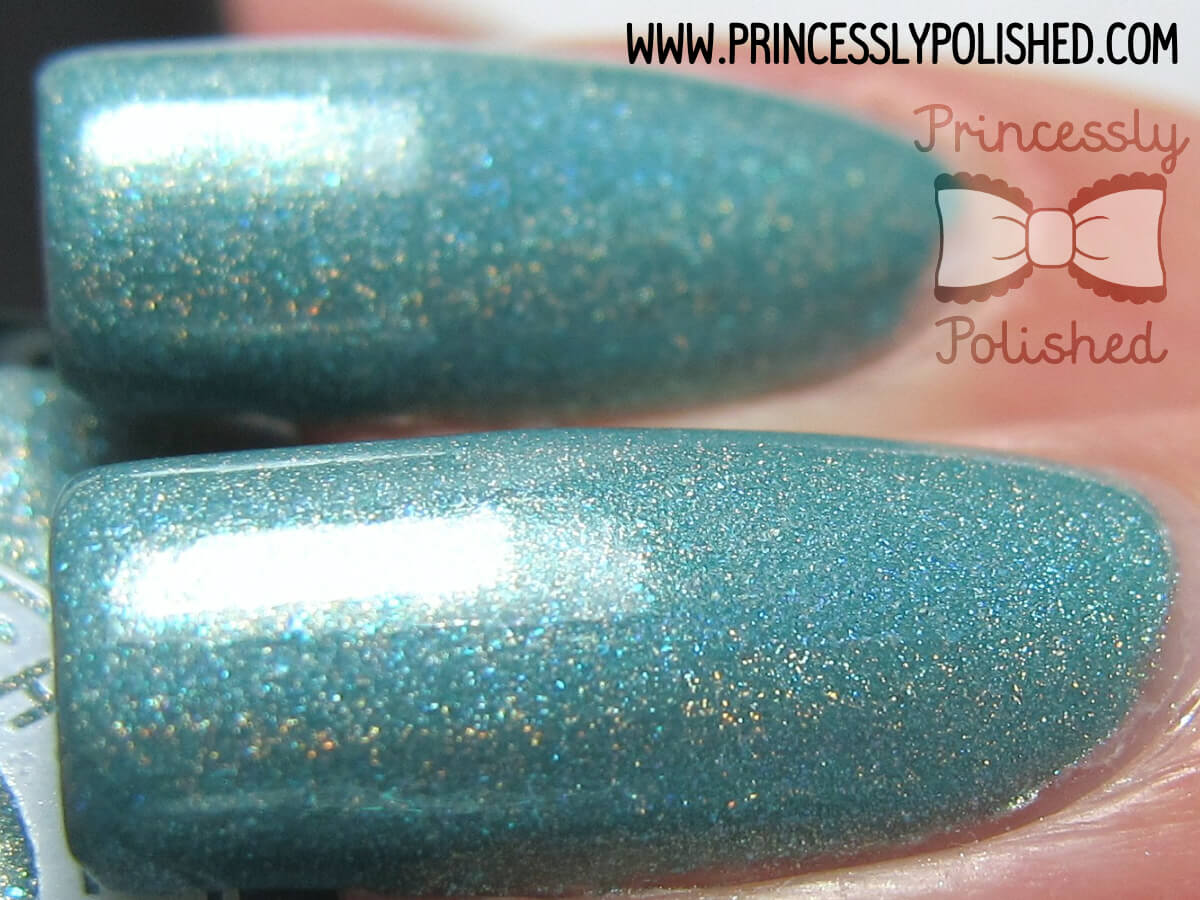 I paired this polish with an older Zoya that would not look out-of-place in their new Naturel collection: Mia. I had to use 2 coats for opacity in the stripe on my thumbs and under my nails. The formula was excellent. Nudes tend to be love-it or hate-it for me, and I think this one has earned a spot in my collection thanks to it's vintage blush-y pinkness.
I free-handed the stripes on my thumb and I would have been happier with them if I had used tape, haha. Then I was inspired to use some sheet music style decals in this manicure. I considered positioning them across all my tips but in the end went for the simplicity of an accent nail, which I feel makes the rainbow effect shine more.
Where to find these polishes: